Following their success as an online natural grooming supply store, the team behind Woodberg decided to open their first brick-and-mortar business in Darmstadt, a lovely university town 35km south of Frankfurt.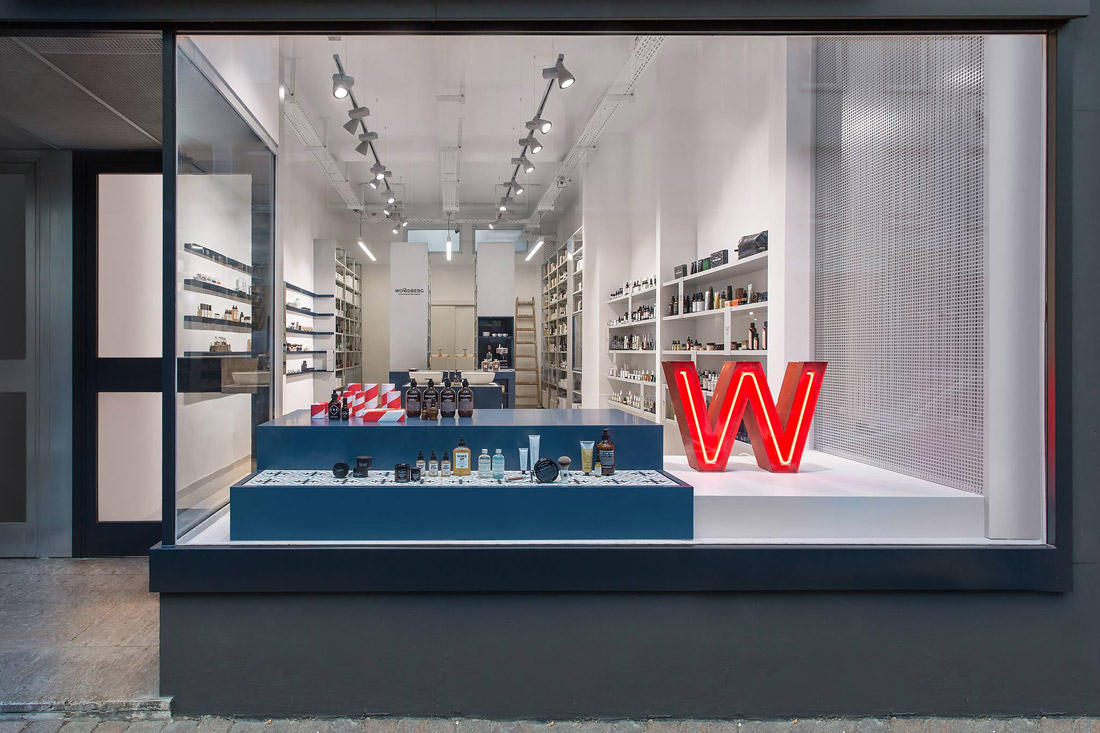 Designed by local architecture studio why the friday, the shop has a clean, minimalist aesthetic, with dark blue furnishings set against wide, bright surfaces.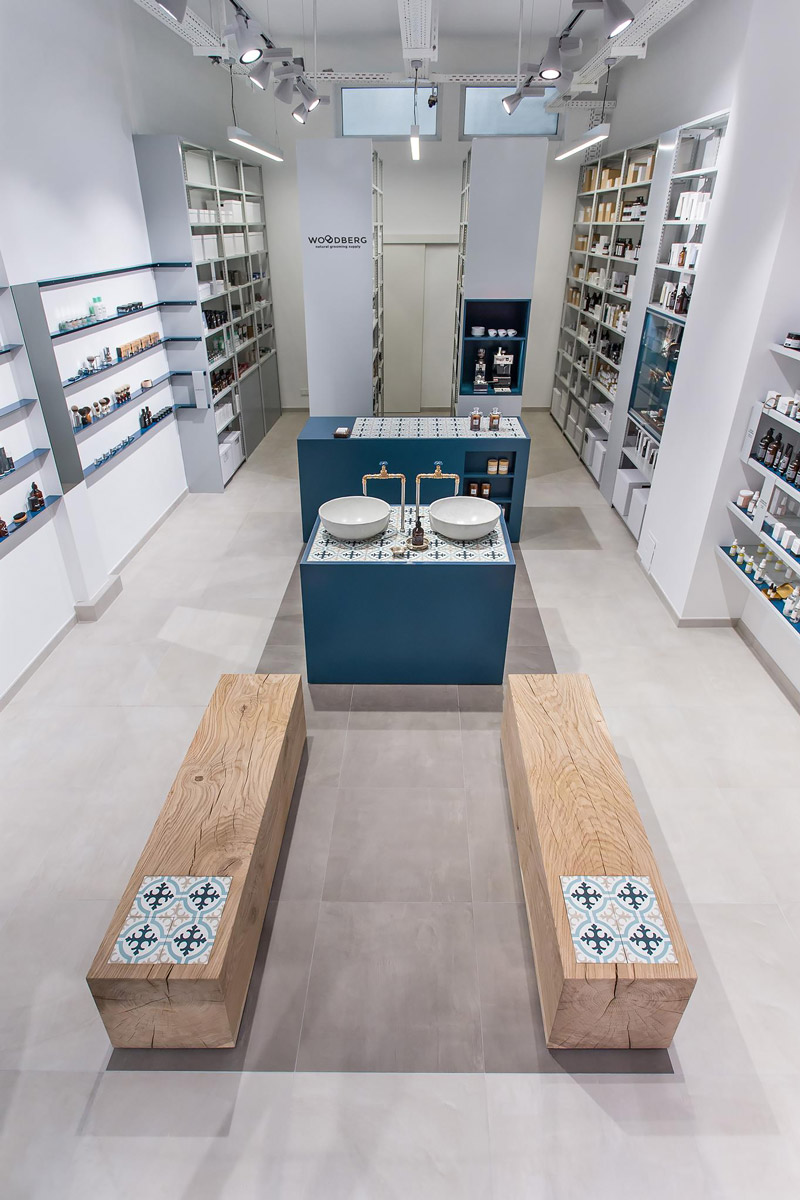 The sleek, eye-catching boutique also serves as storage and pick-up point for Woodberg's online store, so it's no surprise the design successfully combines good looks with practicality into a unique, convivial place you'll love to spend time in.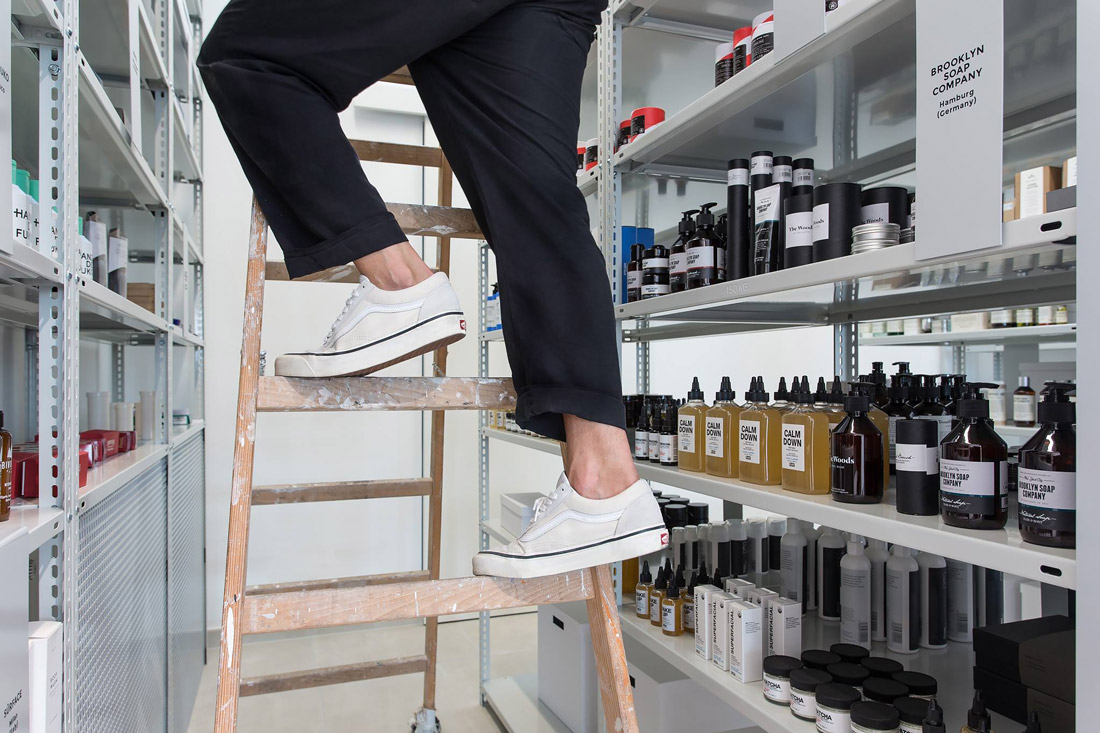 In order to maximize use of space and keep it as light and airy as possible, the brand's natural skincare products are neatly displayed on floor-to-ceiling shelves lining the walls.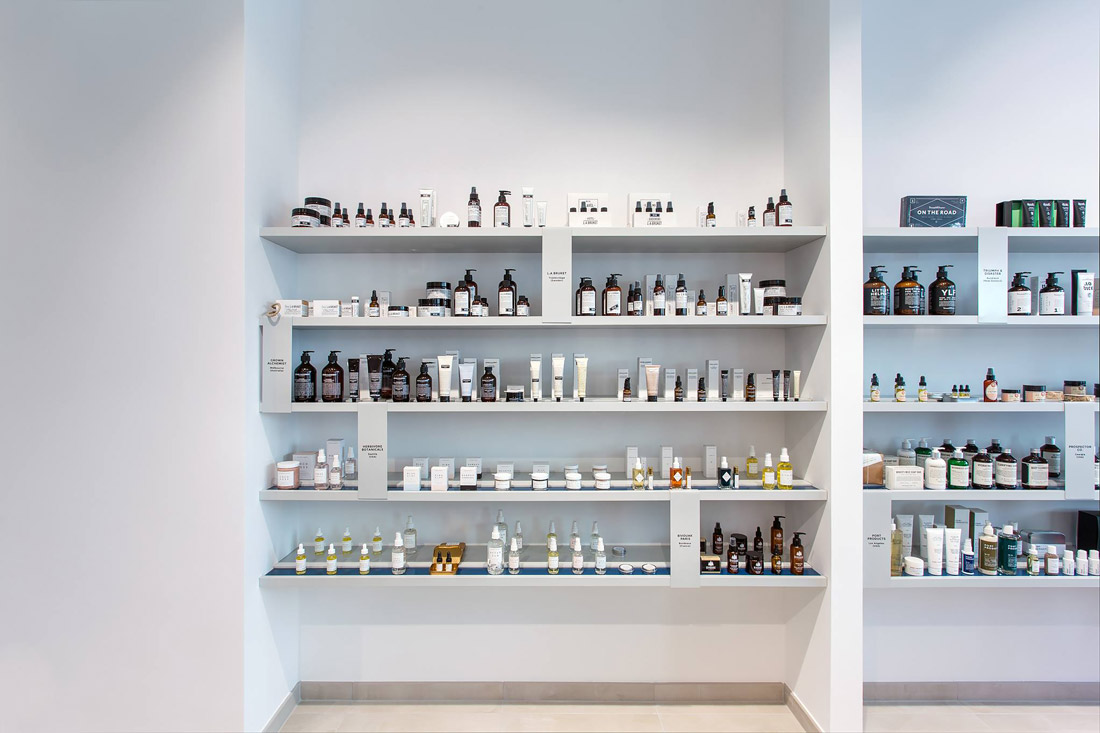 Adding to the retail experience, the store's central zone – complete with beautiful tile-topped counters, sinks, and rustic style oak benches – encourages patrons to sit down, have a coffee, and try the products on site before buying.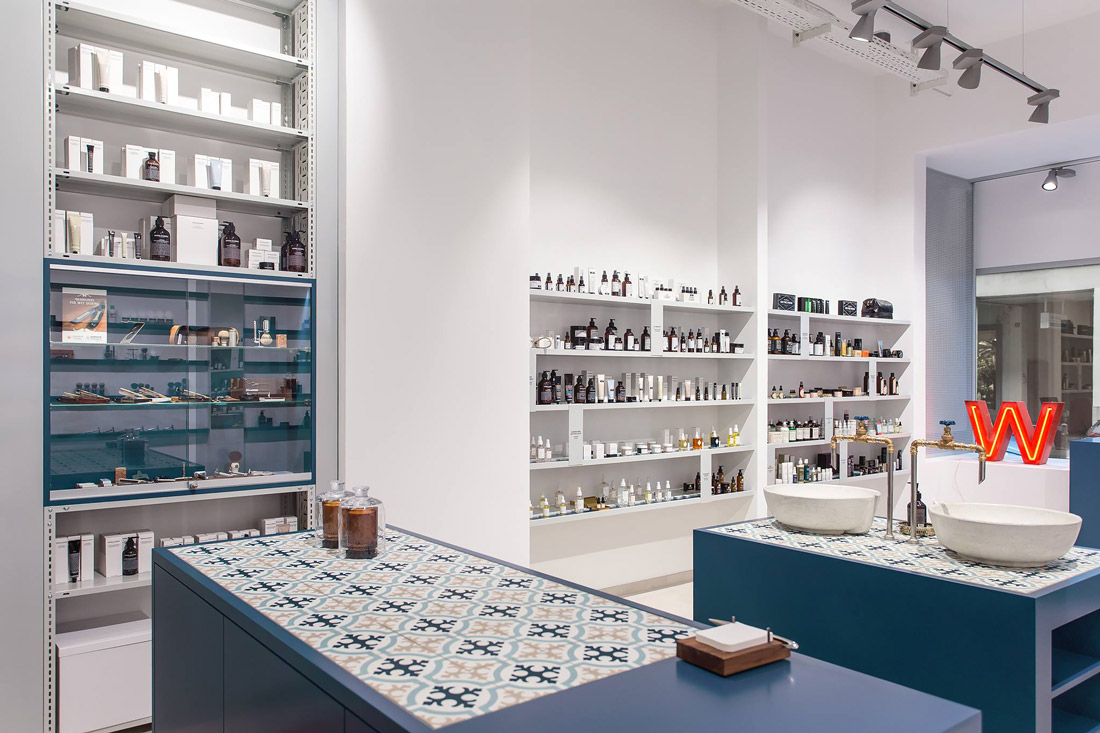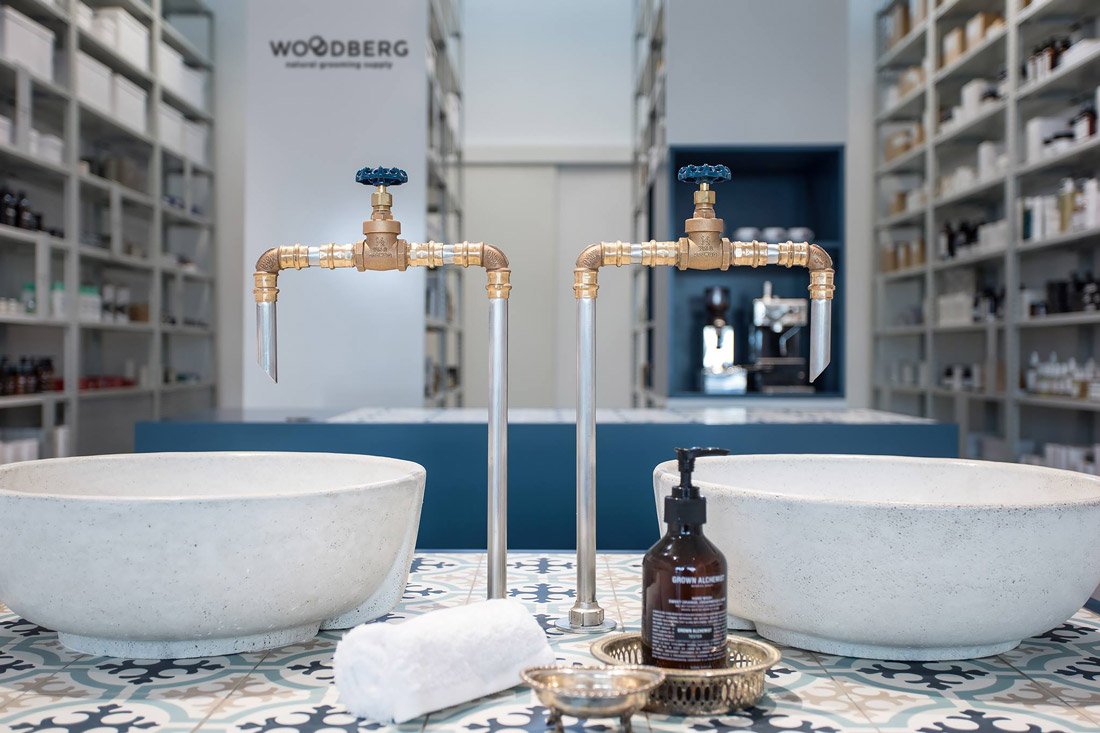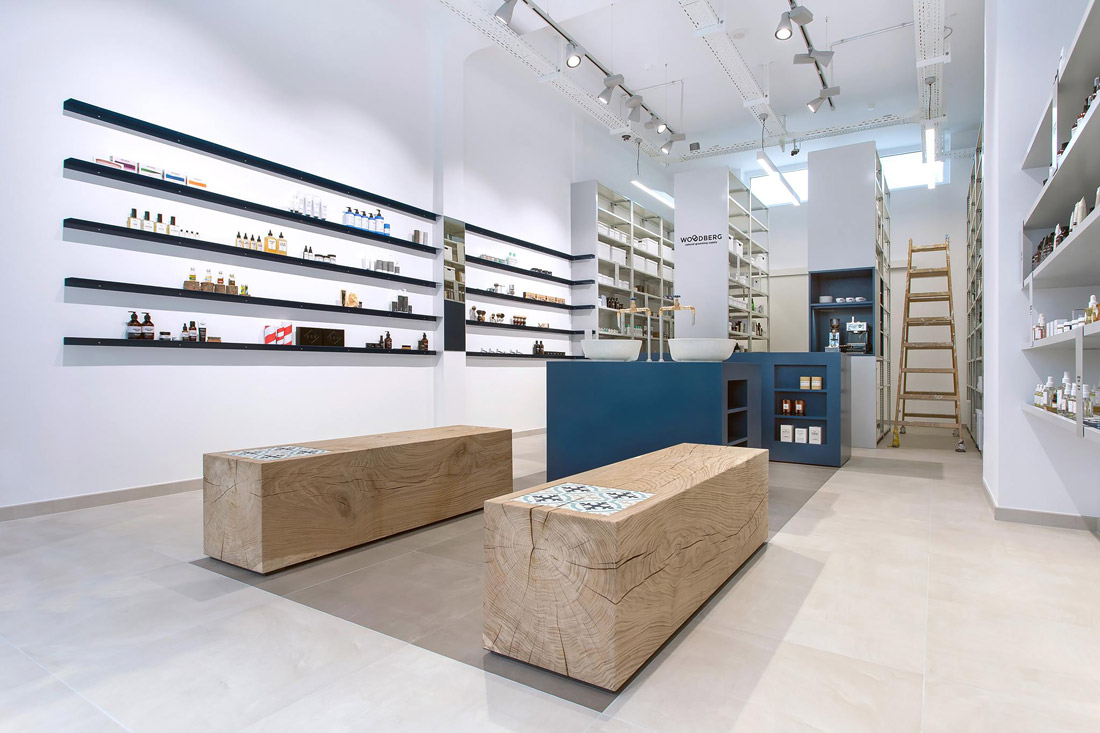 Woodberg's world-class goods are renowned for blending genuine traditional craftsmanship with rich, natural ingredients for a proper and healthy daily men's skincare routine. They also offer a selection of grooming tools and hair & beard styling products for the modern gent, as well as expert tips and advice.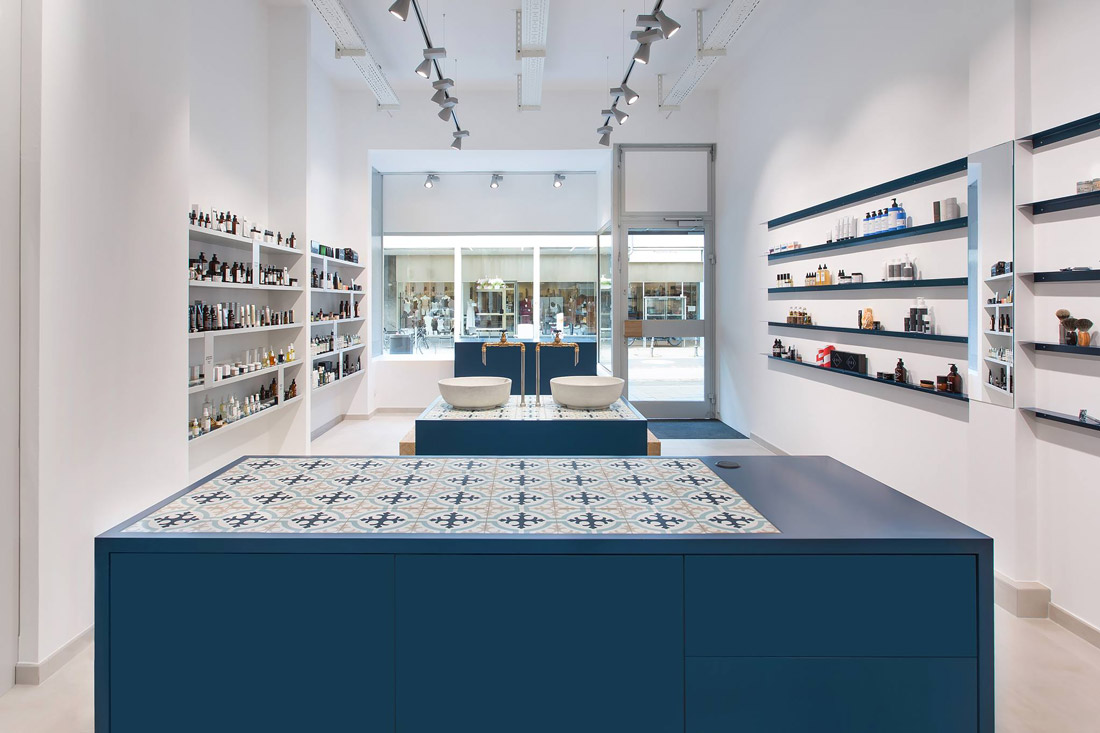 Woodberg couldn't have picked a better location for their first physical outlet store than Schulstrasse, a street renowned for its characterful family-owned specialty shops.