Much more than just a seaside celebrity playground, sunny, idyllic Cannes attracts the wealthy and beautiful with its glorious year-round climate, sandy beaches, and atmospheric twisting alleyways lined with fancy designer boutiques.
Spend your days strolling along the iconic La Croisette promenade, browsing shops and art galleries, or soaking up the sun on exclusive private beaches. Once the sun sets, take your pick from the town's host of gourmet restaurants and indulge in traditional Provencal cooking, heavenly seafood, or exquisite Michelin-starred creations.
We chose Beauchamp Estates' impressive Cannes portfolio as a source of inspiration for this list. Immerse yourself in the glamour of French Riviera with a stay in one of these opulent villas:
Stunning Hilltop Retreat with Panoramic Sea Views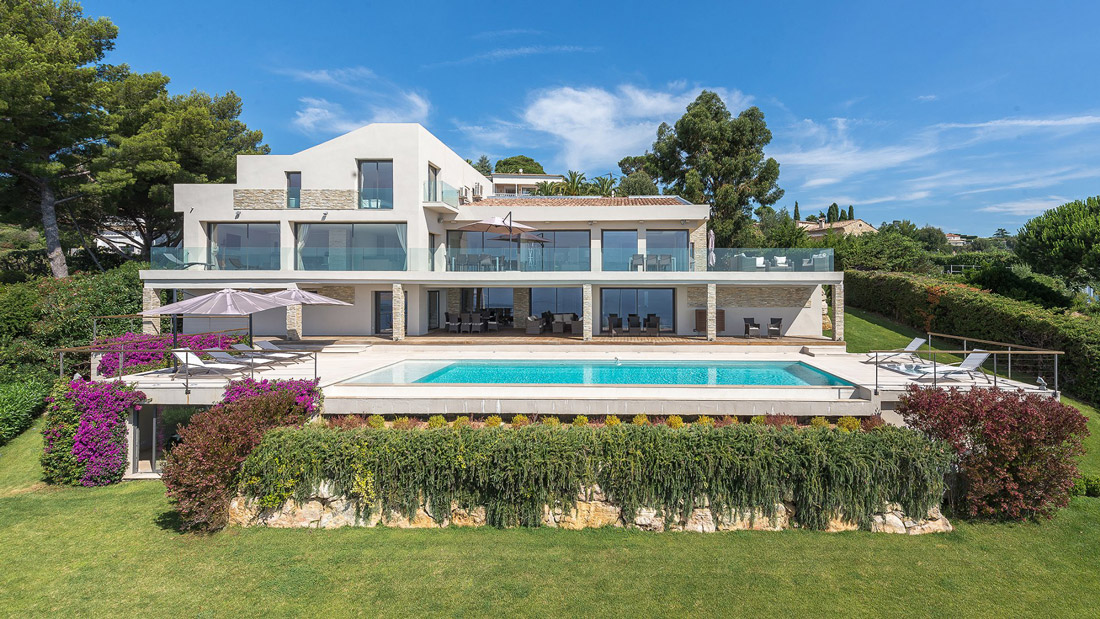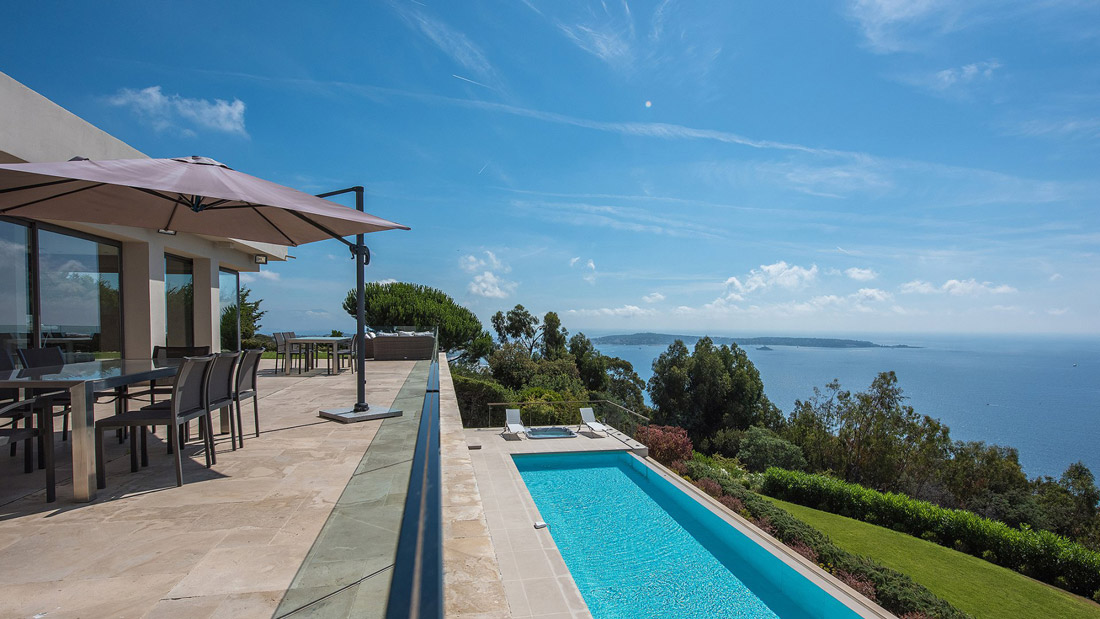 Arresting contemporary design, topnotch amenities, and a commanding position in the hills of Vallauris make this luxurious 6-bedroom villa one of the most exclusive addresses in Cannes. Its expansive open plan design invites the outdoors in, encouraging socializing among guests, while the stylish bedrooms, all with outdoor access, afford absolute privacy when desired.
The property's lovely open-air terraces, modern gym, and spectacular infinity pool with Jacuzzi and breathtaking sea views can only enhance your holiday experience.
Sleek & Secluded Hideout in the Heights of Cannes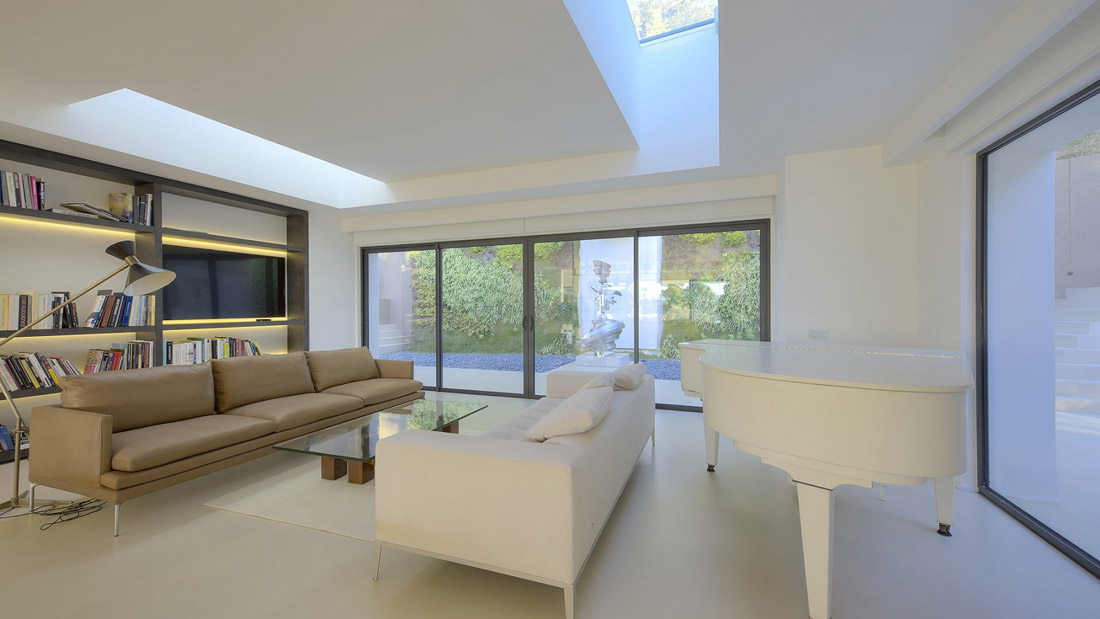 Set in 3,500 sq m of landscaped wooded grounds up in the hills of Cannes, this sleek, modern villa enchants with its sophisticated amenities and refined, minimalist design in soothing creams and crisp whites. The property accommodates up to 10 guests in supreme comfort, being ideal for a family holiday or a stylish getaway with friends.
Special features include a 17 m heated swimming pool, a classy library with a grand, white piano, and a fabulous rooftop terrace for sunbathing and relaxation.
Contemporary Jewel in the Exclusive Californie Area of Cannes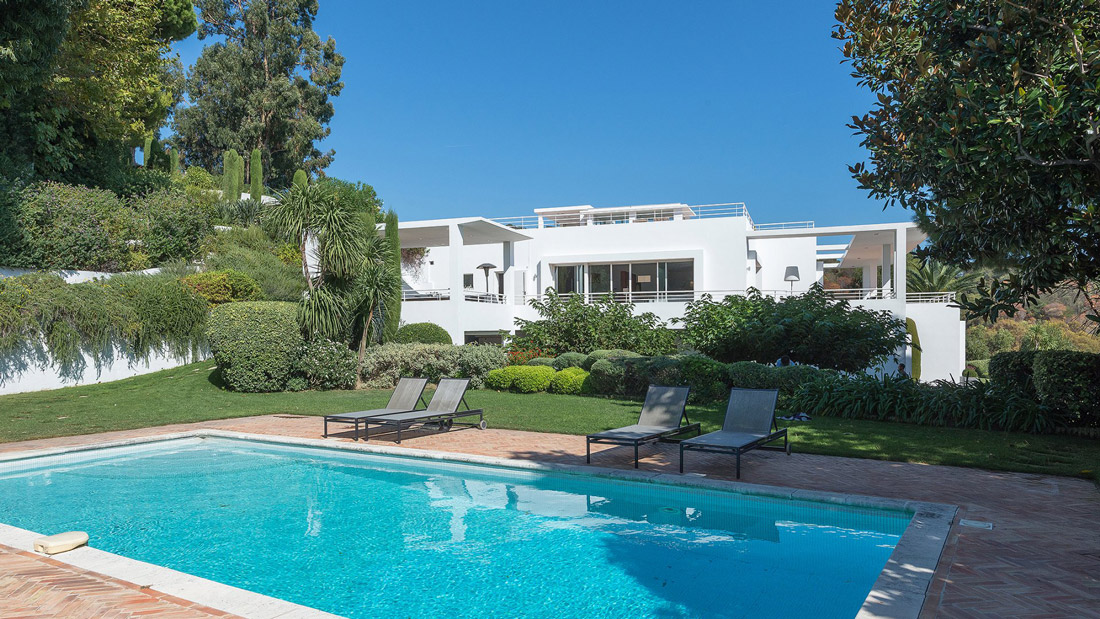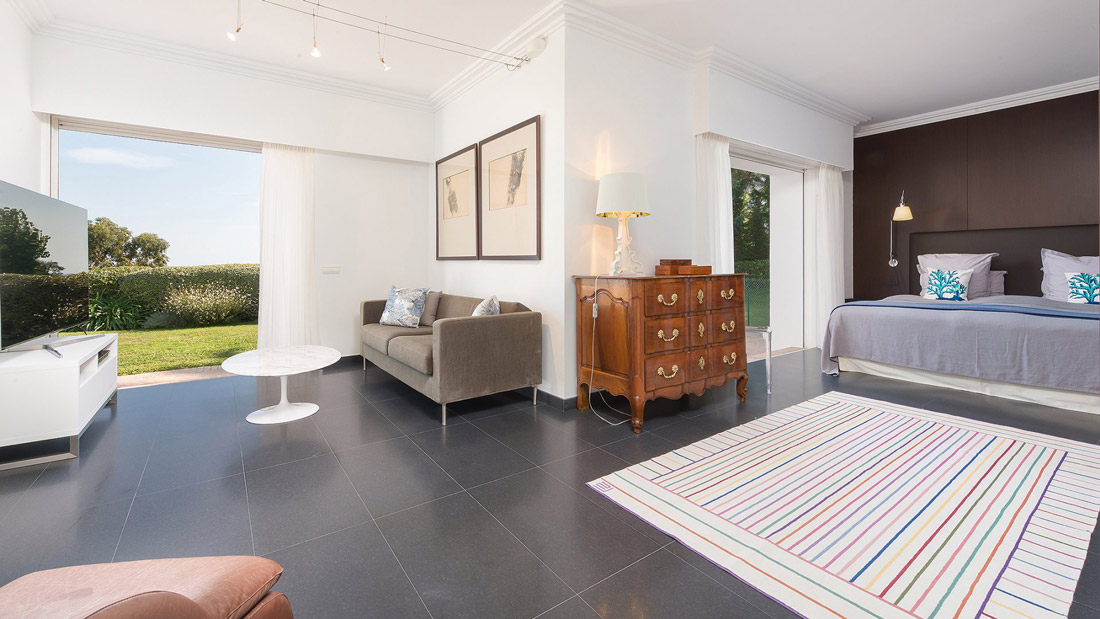 Surrounded by lush gardens, this luxurious 6-bedroom hideaway cocoons its guests in timeless elegance, while offering all modern comforts. Its light-filled interiors are tastefully furnished in a mix of period and contemporary pieces, and the serene outdoor spaces incorporate everything from intimate verandas and open air lounge/dining areas to an inviting pool and a sprawling rooftop terrace with majestic coastal views.
Your Japanese Sanctuary in Mougins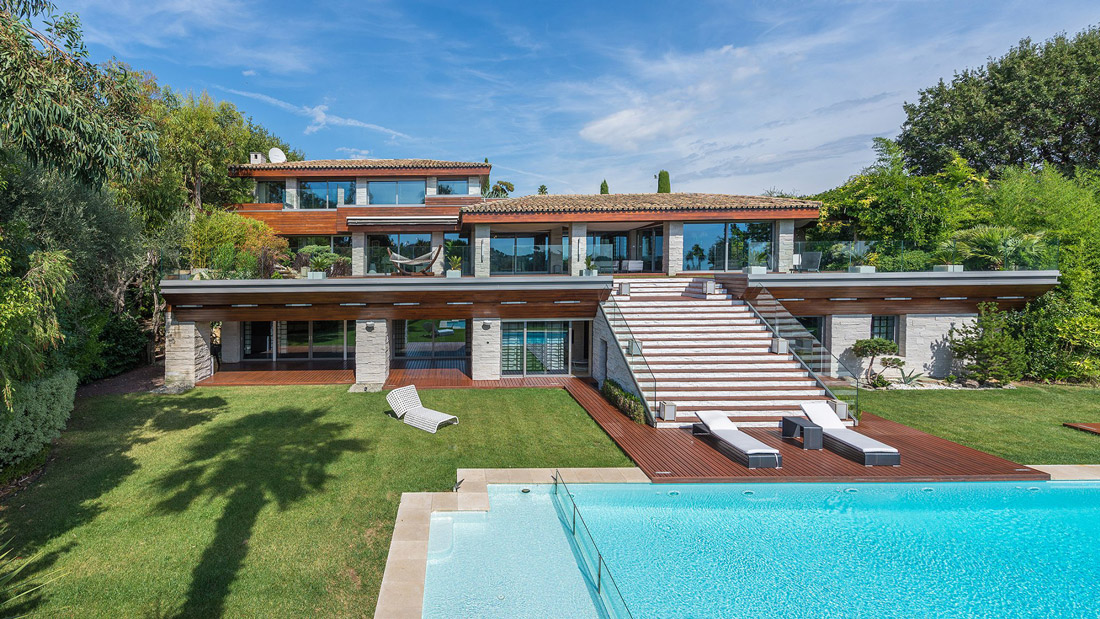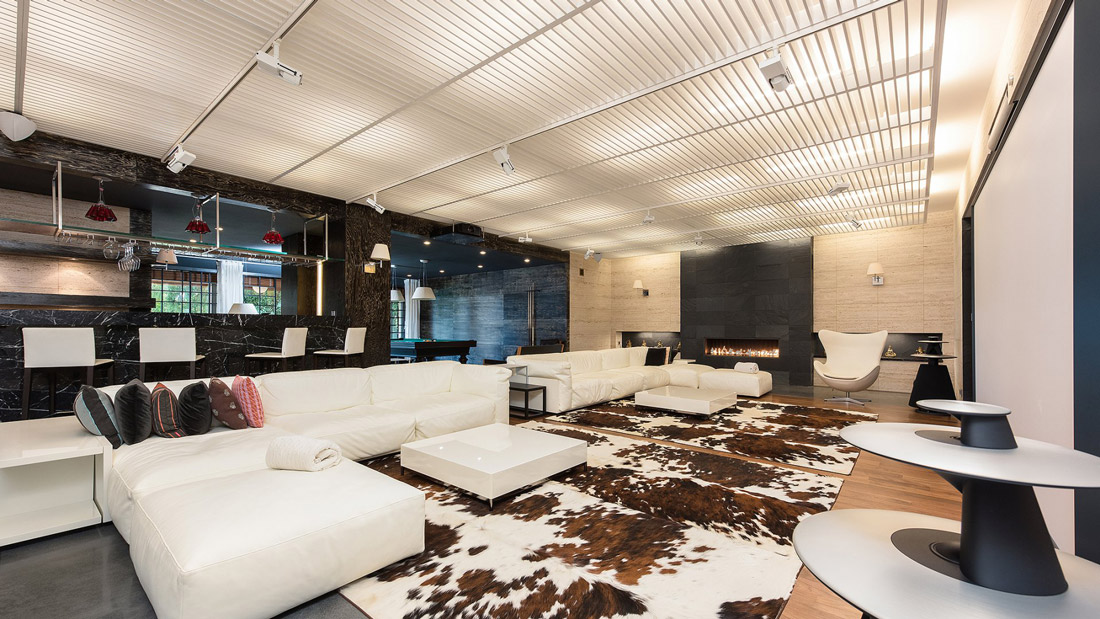 A Japanese-inspired retreat in the heights of Cannes, this exquisite Mougins villa is a destination in its own right. With such amazing facilities and an interior design straight out of a glossy home magazine, guests will find it hard to leave the estate.
In addition to 5 fabulous accommodations, including an outstanding master bedroom complete with outdoor Jacuzzi, the villa features a sumptuously appointed living area, a striking home theatre, as well as sauna and fitness center, to name but a few.
The splendidly landscaped garden outside is home to sleek sunbathing decks and a glimmering swimming pool.
Ultramodern Escape near the City Center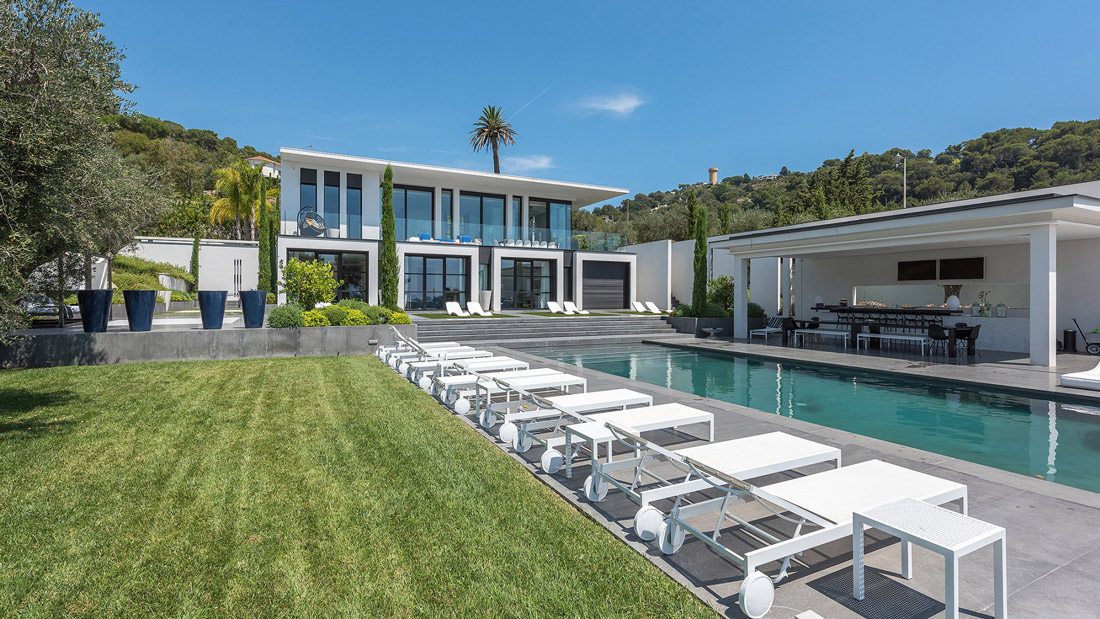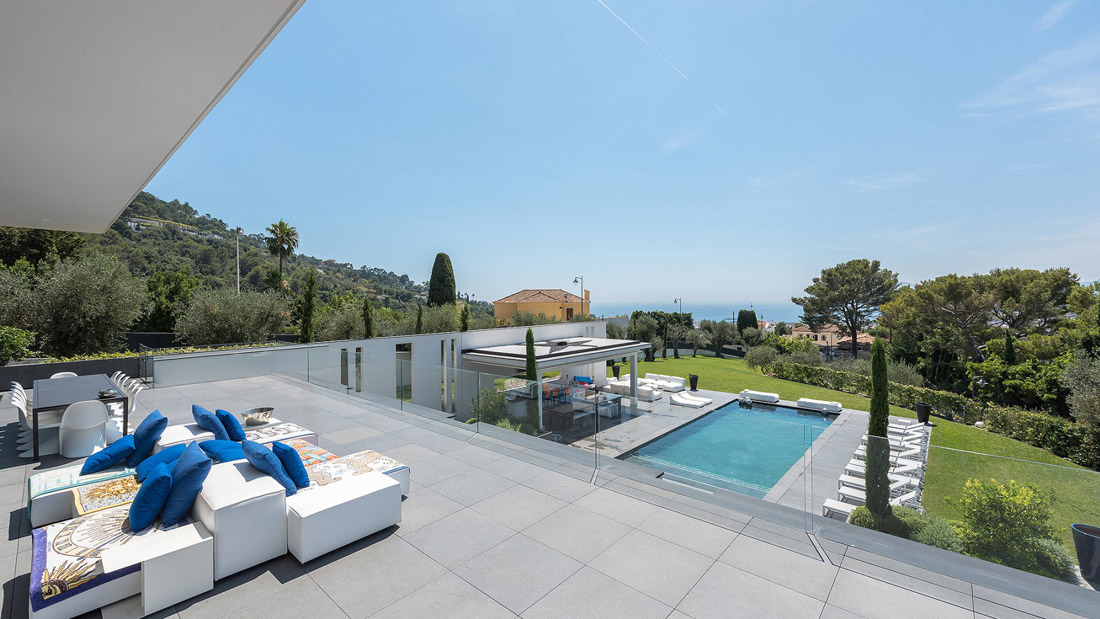 A wonderful pool house, complete with summer kitchen, barbecue, and alfresco dining for 20, awaits guests at this state-of-the art Cannes villa.
Combining crisp contemporary architecture with luxe, polished interiors, the property makes for a lavish and delightfully private stay just a short drive from the city center. The kitchen and bathrooms are all marble, and the elegant outdoor areas provide endless options for entertainment and relaxation.
The residence sleeps 16 guests in 8 stylish bedroom suites, and pampers them with a sensational pool overlooking the sea.
Glamorous Mansion with Million Dollar Bay Views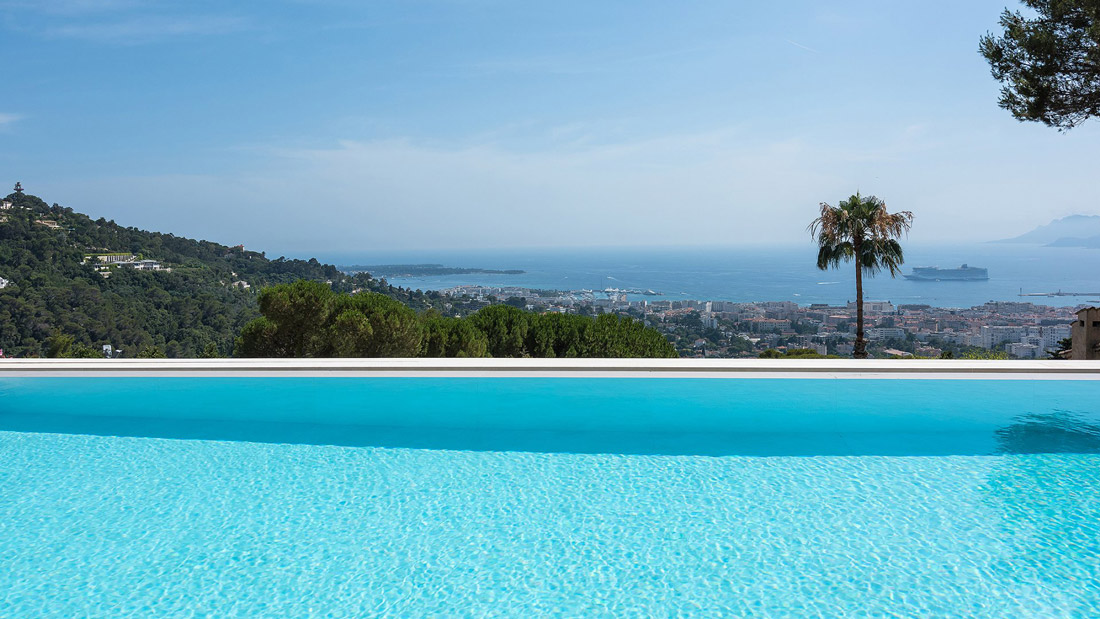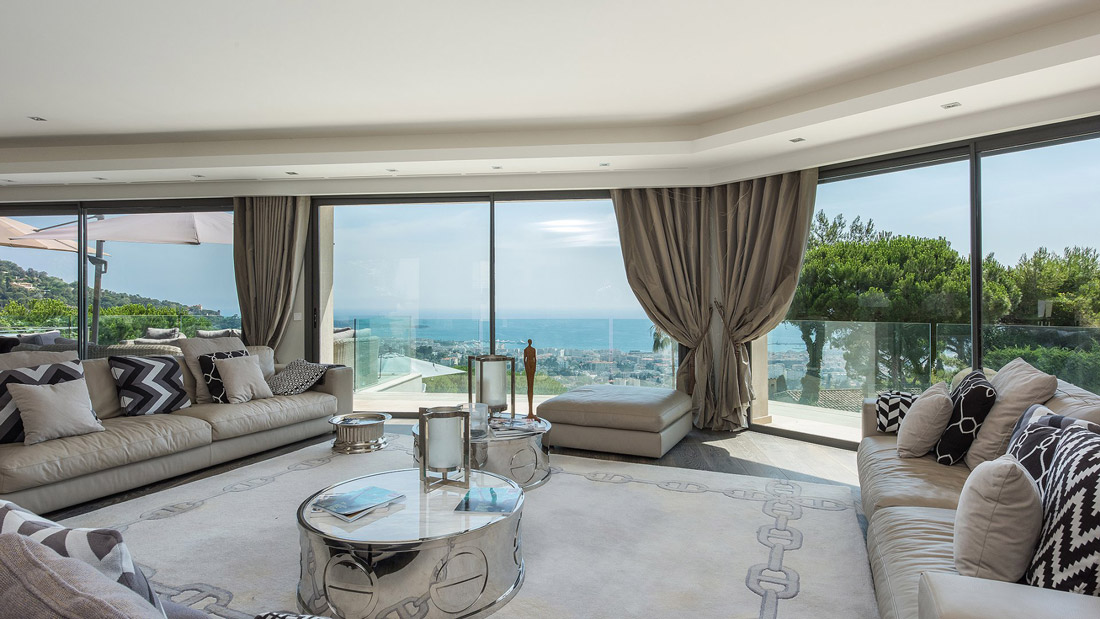 Large, open spaces and fascinating views over the bay of Cannes characterize this magnificent 400 sq m hilltop retreat.
Furnished with sumptuous seating and lined with glass walls framing picturesque Riviera views, the 170 sq m living room is a real standout. Bedrooms are just as charming, with their modern bathrooms and inspiring sea panoramas, and the master suite comes with private Jacuzzi and its own open-air lounge area.
A majestic infinity pool merging seamlessly with the seascape complements the villa's fantastic recreational facilities.
The Ultimate in Classic Riviera Luxury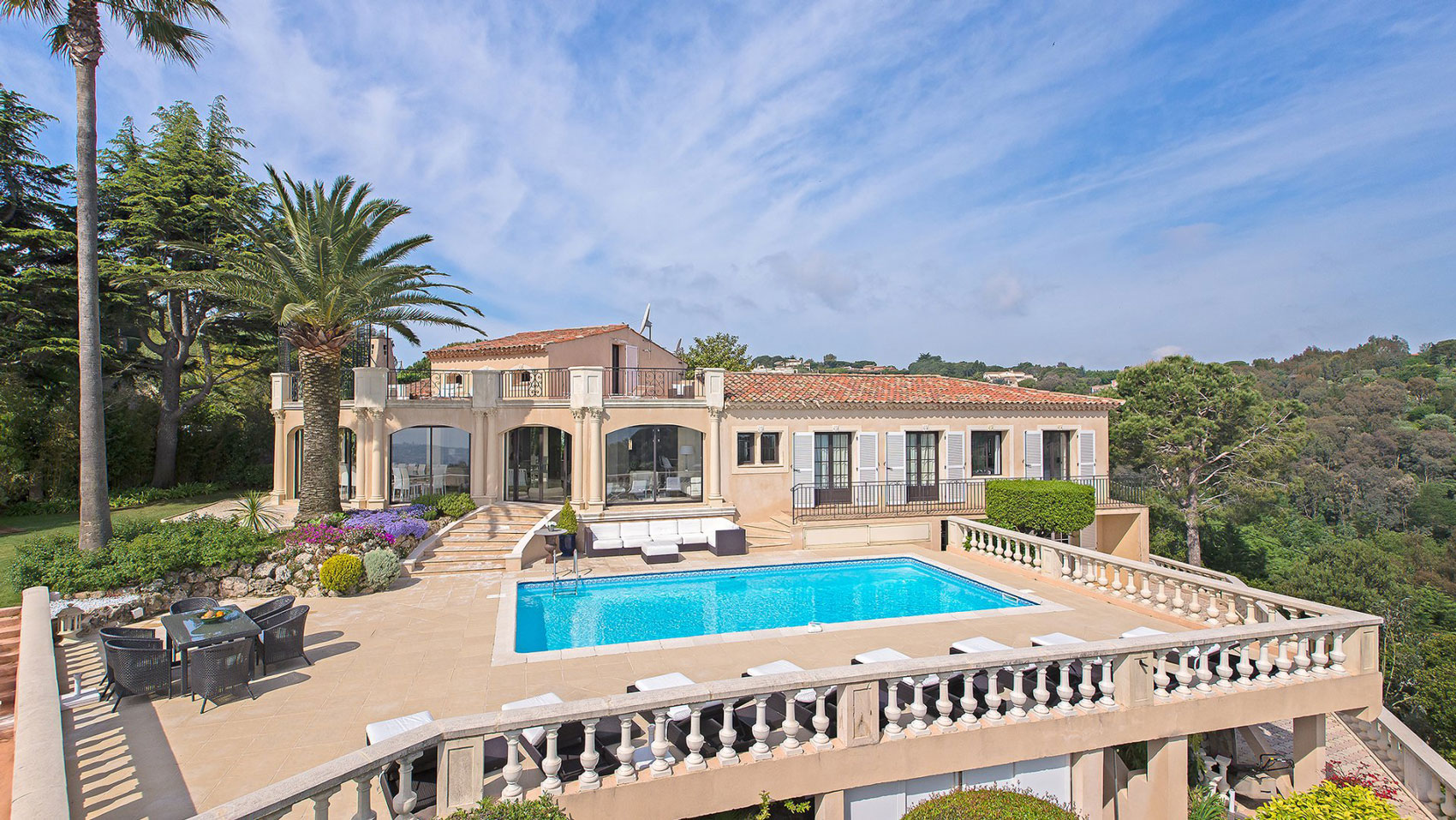 Located in the prestigious Super Cannes residential area, this stunning French villa is only minutes' drive from the beach and the city center, while offering all the privacy and seclusion one could hope for.
The property is built in beautiful traditional style, fusing classic architectural features with contemporary styling and extraordinary amenities. Its interiors, decorated in a tasteful mix of old and new, are brimming with character, while the generous, well-appointed exterior spaces make it easy to relax and dine alfresco as you gaze out towards the dazzling coastline.
The turquoise, heated swimming pool is a highlight, but the villa has many special features to keep you entertained during your stay, including a games room, a sauna with two massage beds, and flat-screen TVs throughout.