An all-in-one venue combining a cafe, a hairdressing salon, and a launderette, Wasbar is not just insanely cool, but also extremely practical.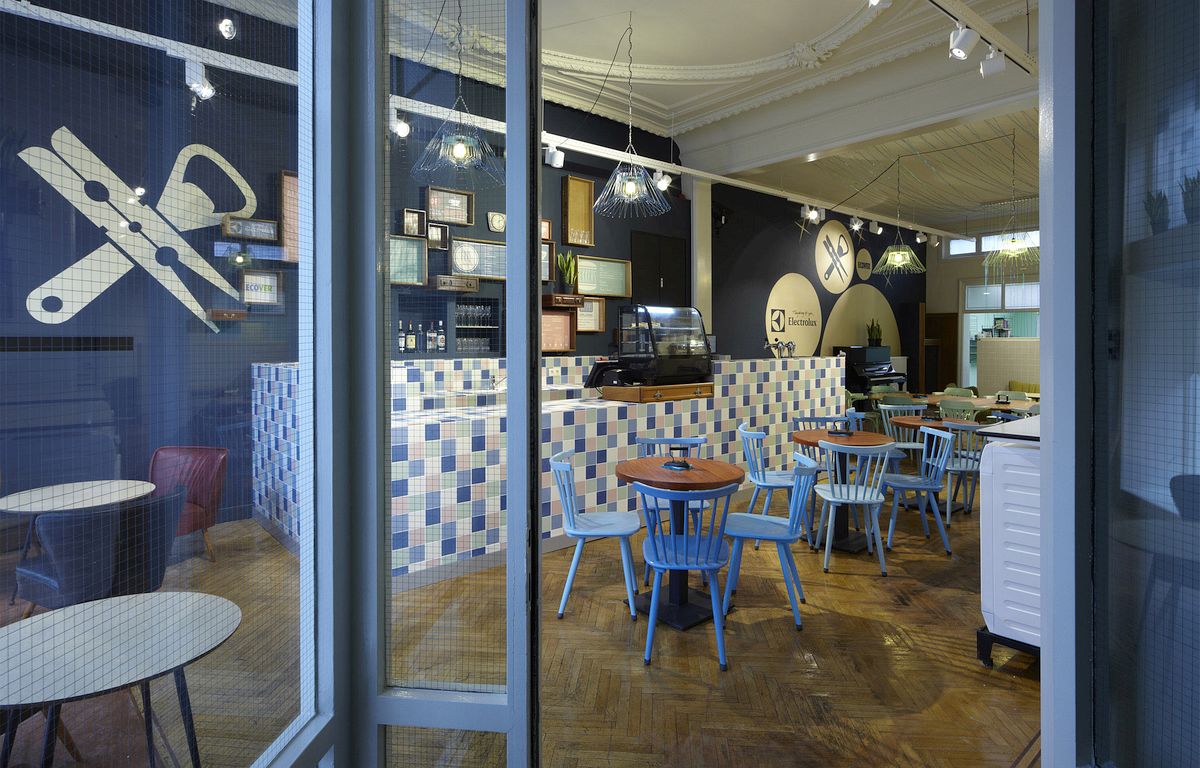 A project developed by Belgium-based design studio Pinkeye, Wasbar came as a creative solution for Ghent's ever growing student population who often lack the space for a full-sized washing machine. Nevertheless, this is much more than just a laundromat, it's a beautiful, welcoming space where clients can have a drink or a bite to eat, socialize, play the piano, and even get their hair done while their laundry is being washed.
Set in a former bookshop, the facility is decorated in a fun, retro theme, with lacquered parquet flooring, vintage pastel-colored chairs, and a beautifully tiled bar. Hanging on the statement dark-toned wall behind the bar are a hodgepodge of recycled wooden drawers displaying the food menu, washing prices, and other details. Also here, their ingenious two-fold logo – a clothes-peg crossed with a bottle-opener, stands out.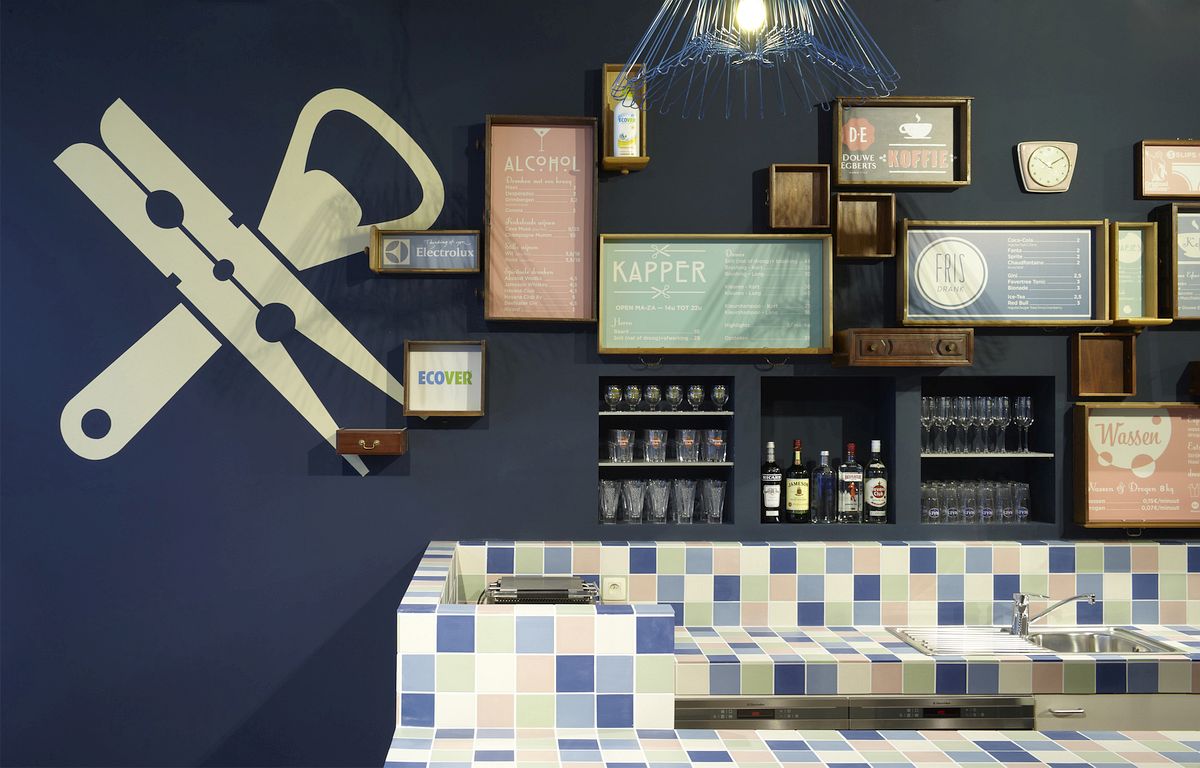 Wasbar's lovable, vintage-inspired decor is complemented by equally appealing lighting fixtures like these overhead lampshades made from coat-hangers.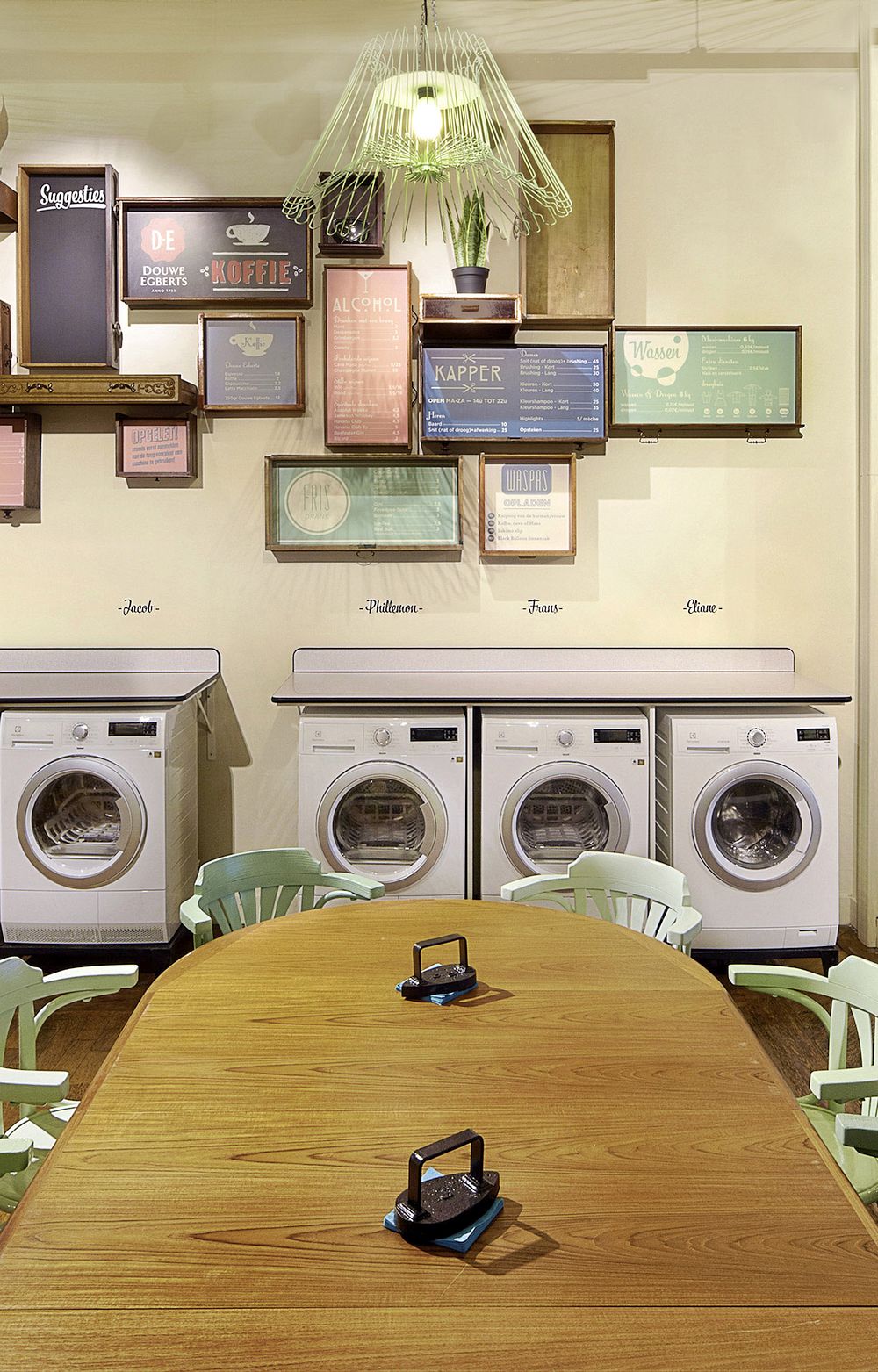 The playful theme continues in the washing area, where each of the 18 "grand old ladies" (that's how they've nicknamed their sleek, brand-new washing machines) bears the name of a grandma and the tumble dryers are called after grandpas.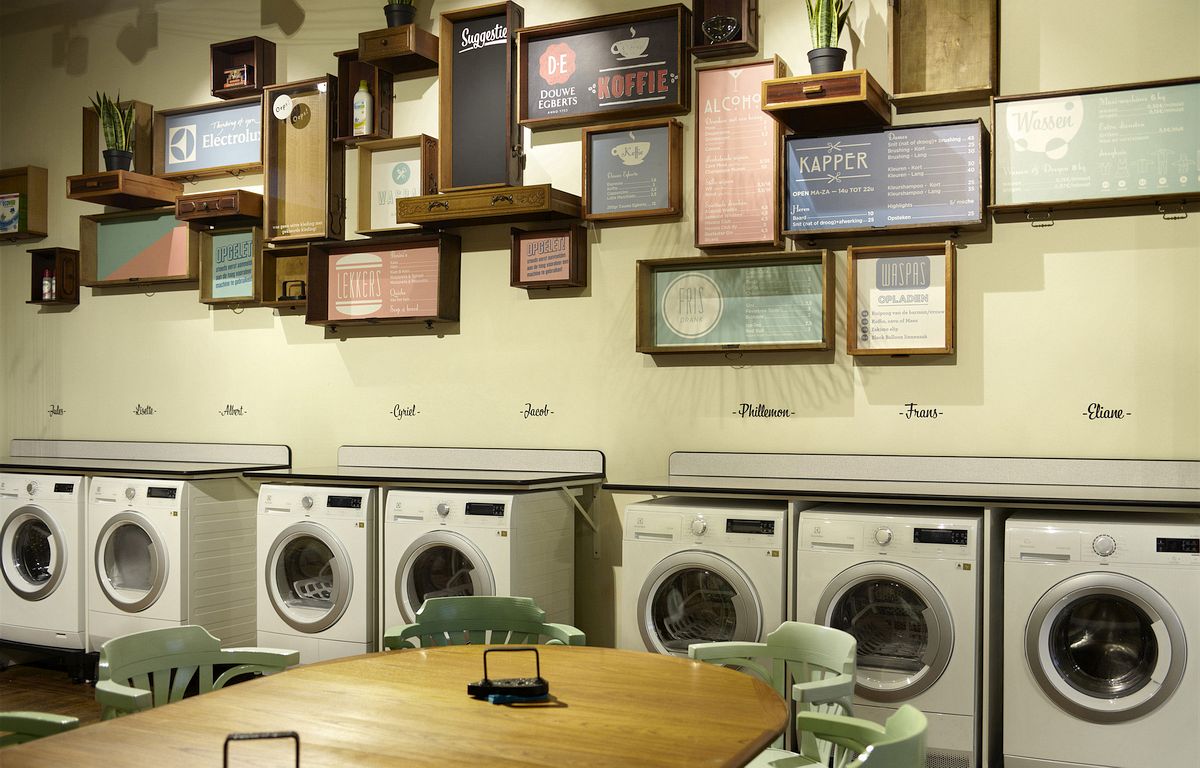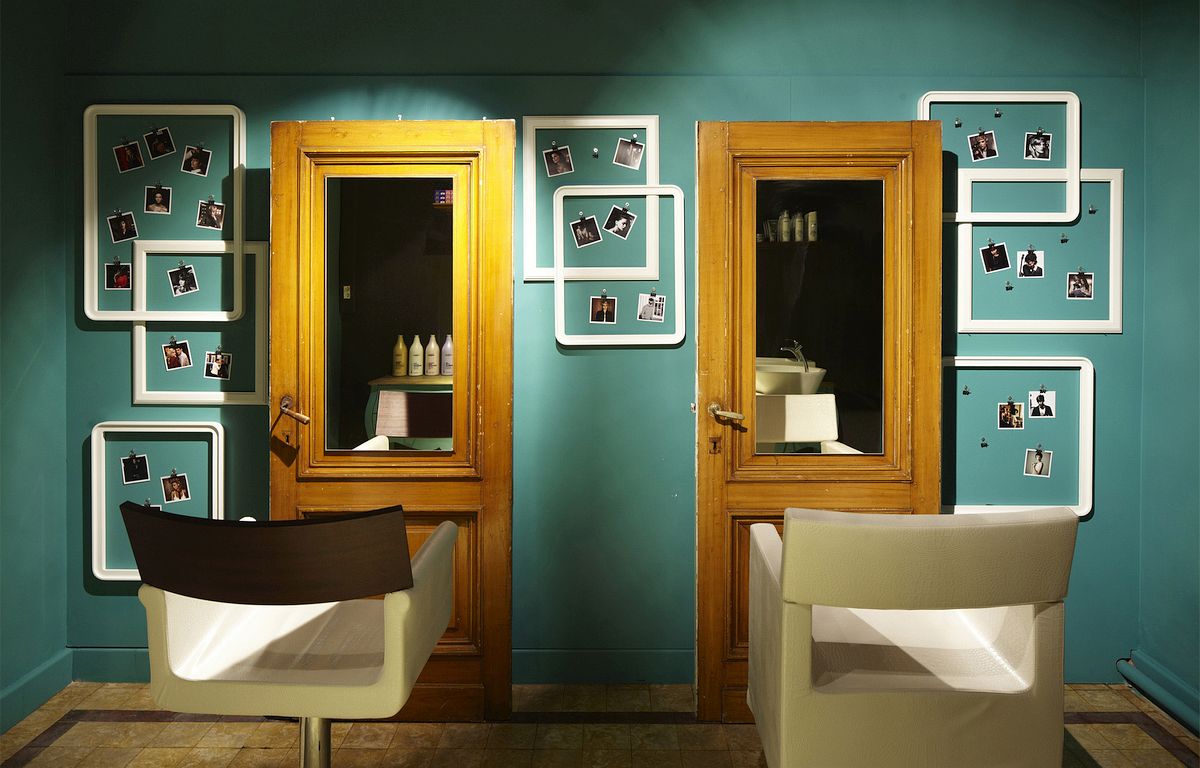 Luckily for Ghent's students and young professionals, the creative team behind Wasbar escalate things even further, with delicious weekend brunches, live music performances, and two chic hairdressing stations set at the back of the locale.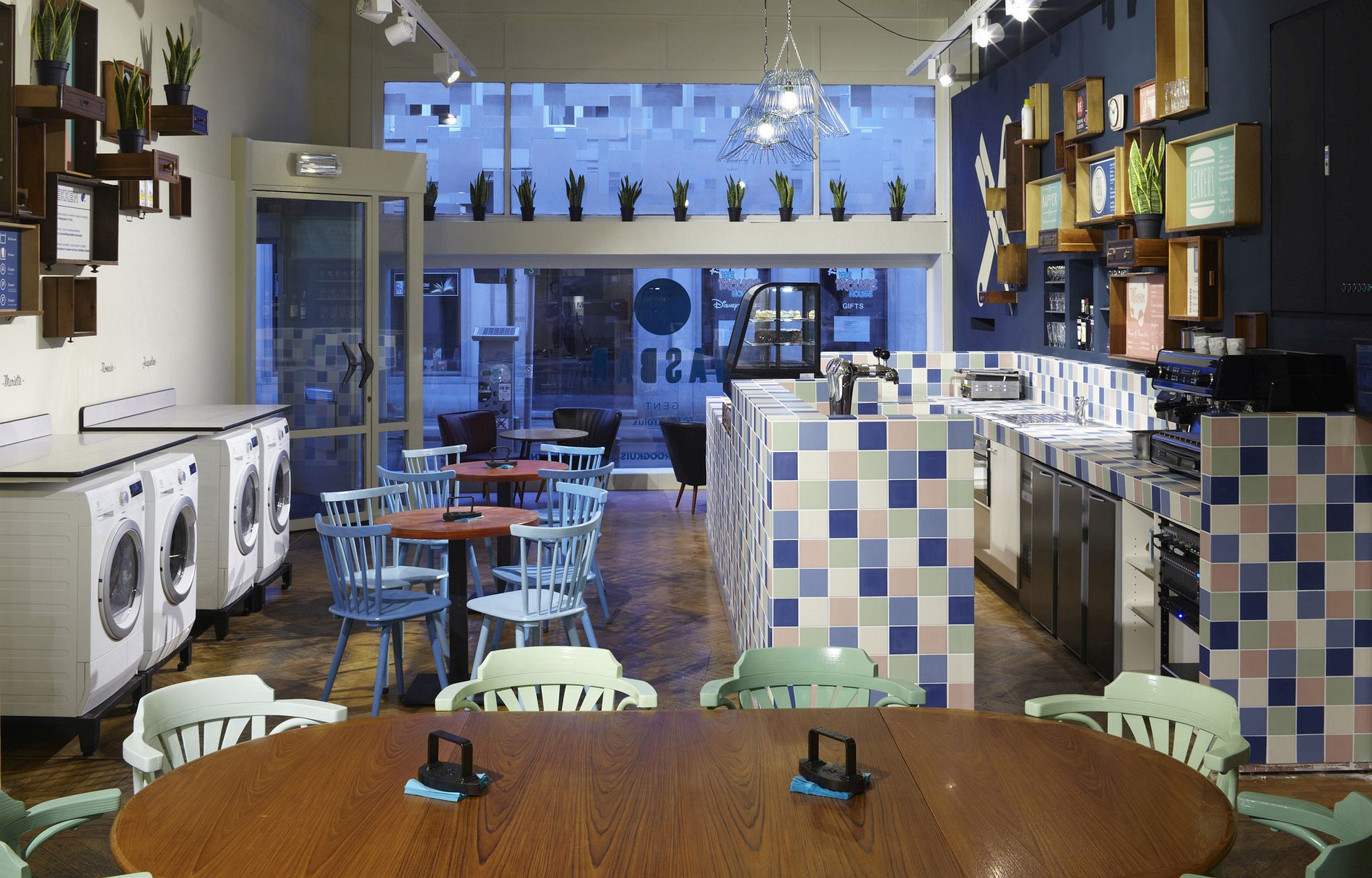 And although the free Wi-Fi throughout the facility allows customers to check their emails, stay in touch with friends, or catch up on some work while washing their clothes, Wasbar's concept is meant to encourage real-world interaction and face-to-face dialogue.
Photos by Arne Jennard