Stylish designer interiors, fine Kosher dining, and astounding Mediterranean views make Capri Tiberio Palace one of the island's most fashionable addresses.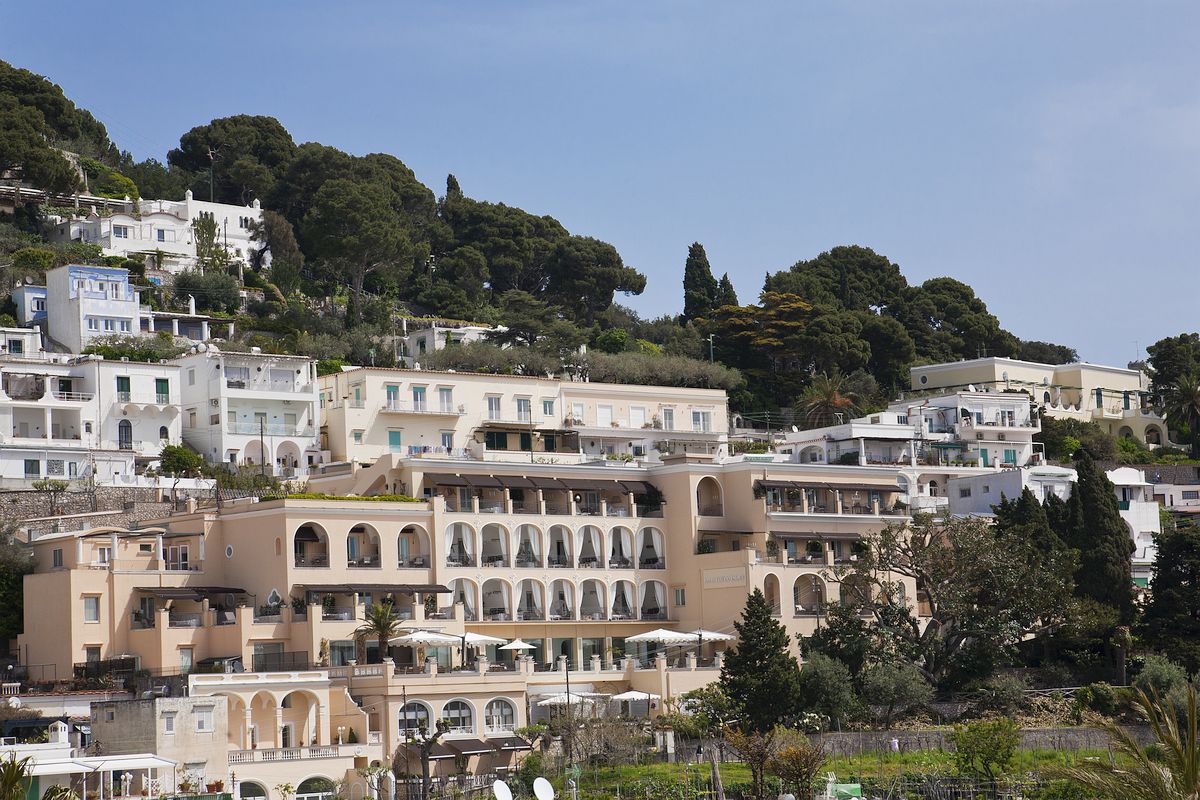 Tucked away on a pedestrian street just a short walk from Capri Town's postcard-perfect Piazzetta, this newly renovated 5-star hotel is a jewel box of dreamy, pastel colors and vintage items collected from around the world.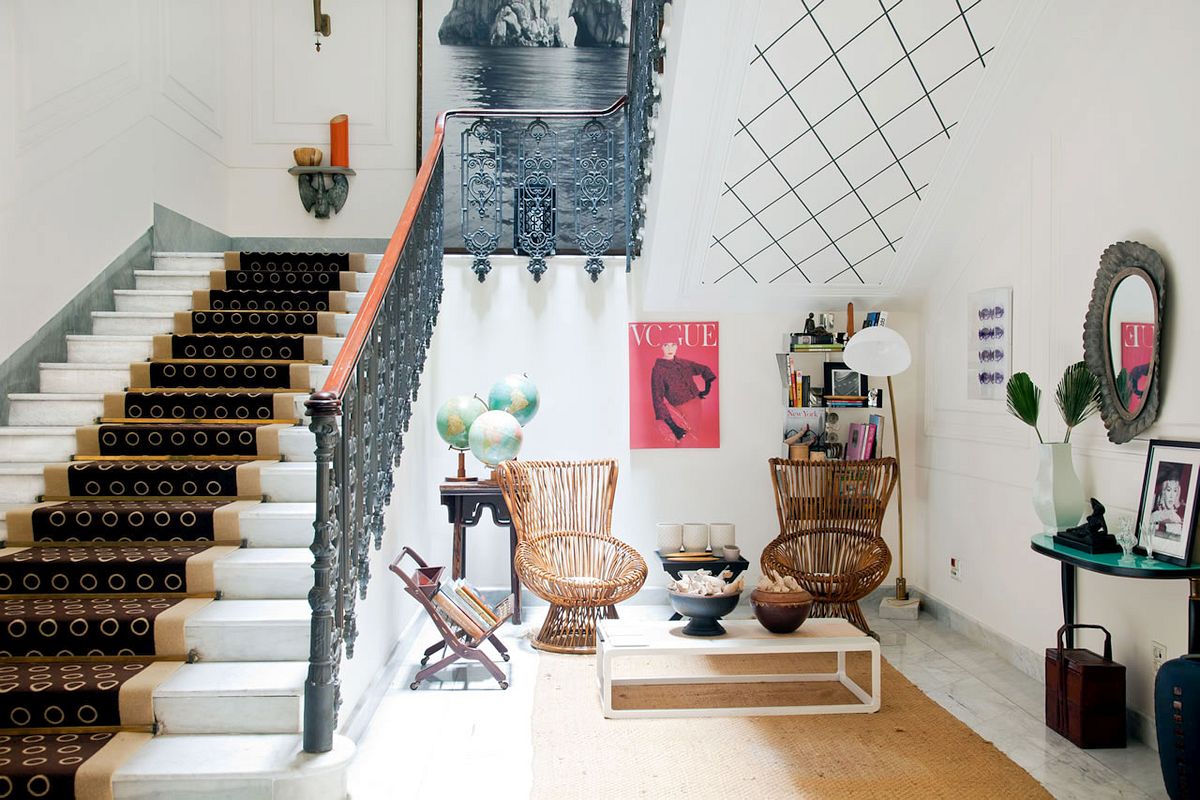 A certain sense of style and retro glamour prevails throughout the hotel, from its graceful sleeping quarters to the impossibly chic Cuban-inspired Jacky Bar, where the smart set sip sophisticated cocktails before delving into the island's trendy nightlife scene.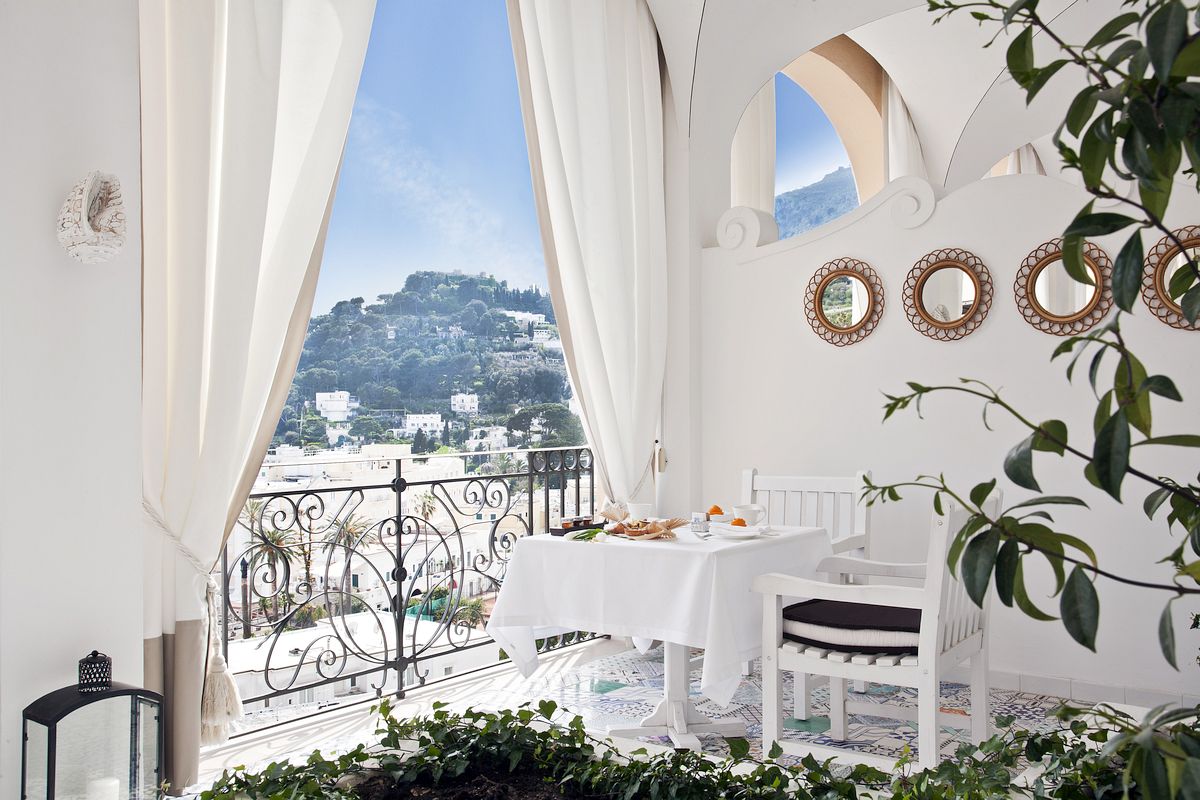 Inside the rooms, glowing Mediterranean sunlight, unique retro touches, and hand-painted majolica tiles envelope guests in a radiant Caprese ambience that is both playful and refined, while charmingly mismatched patterns and textures give the decor a contemporary, eclectic edge.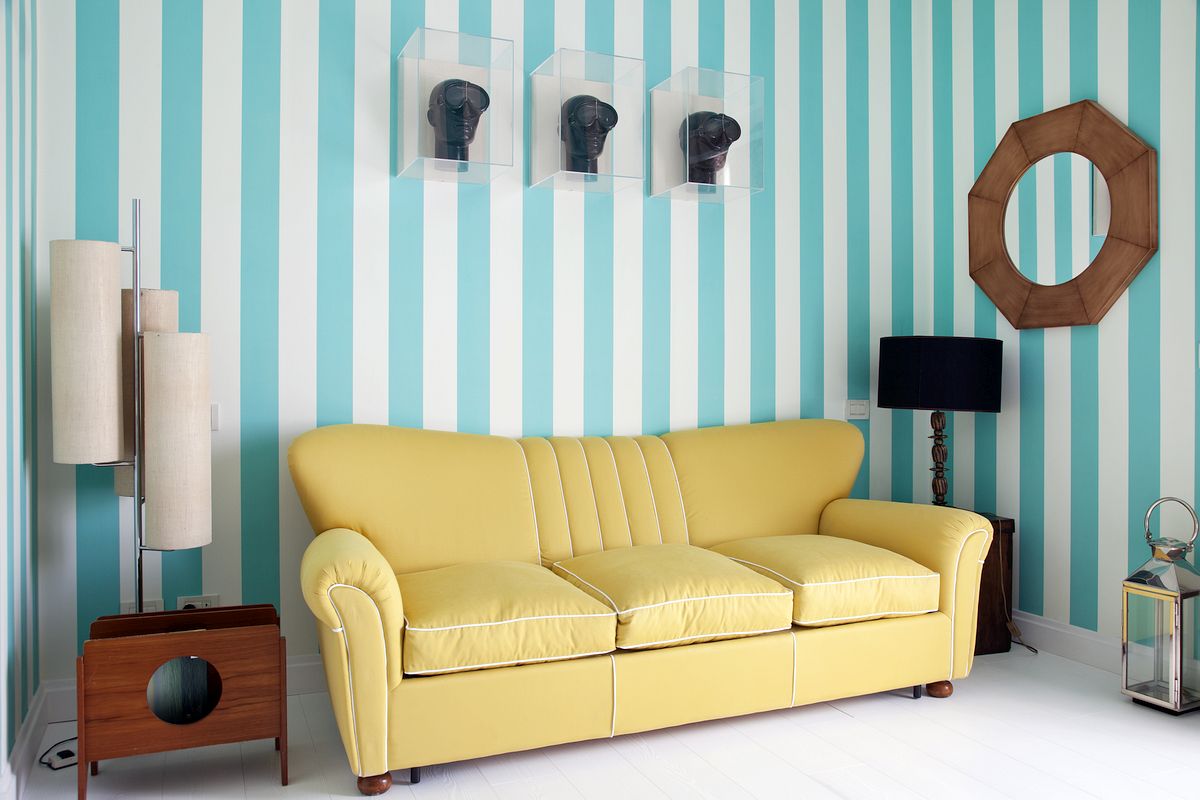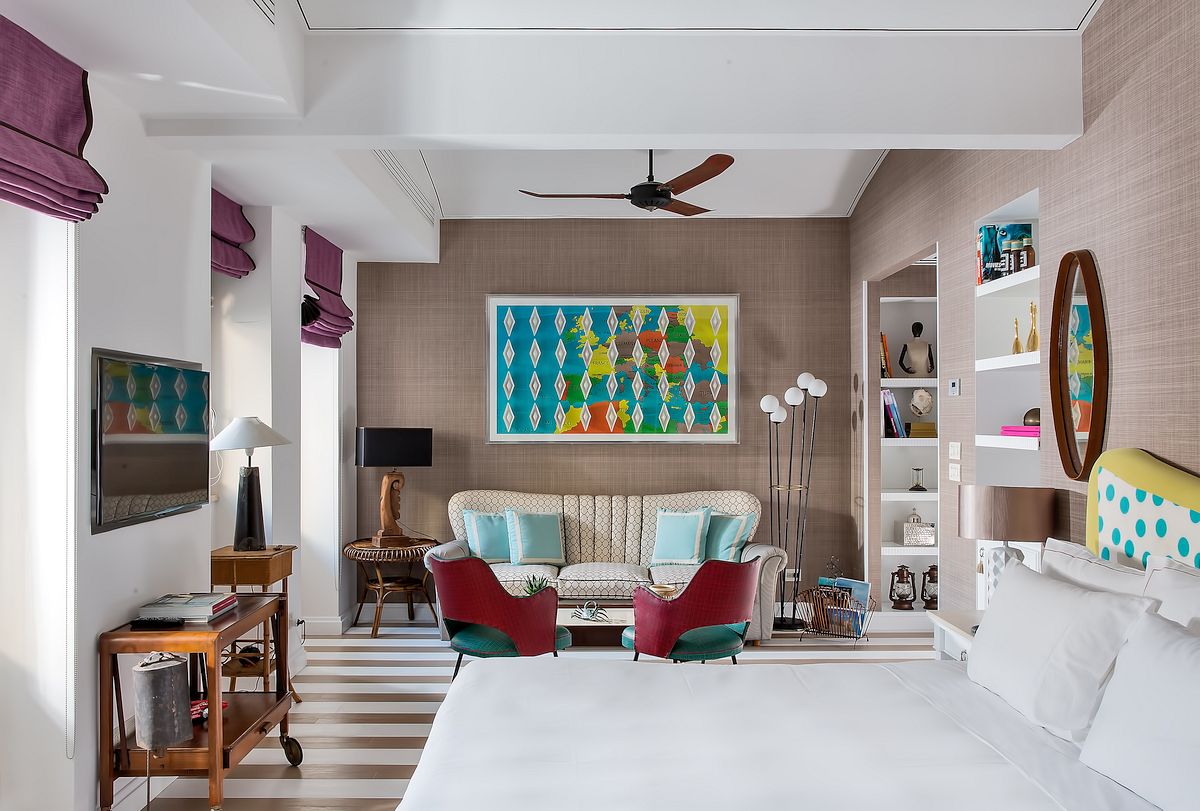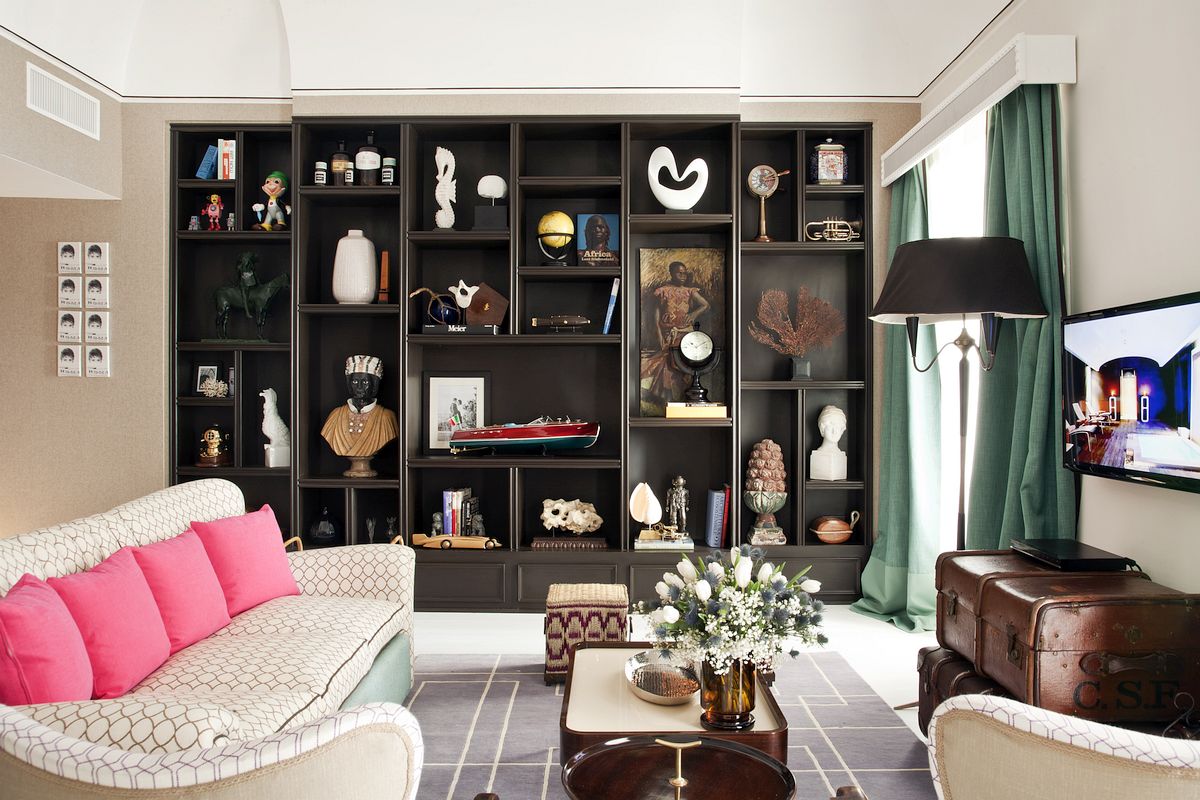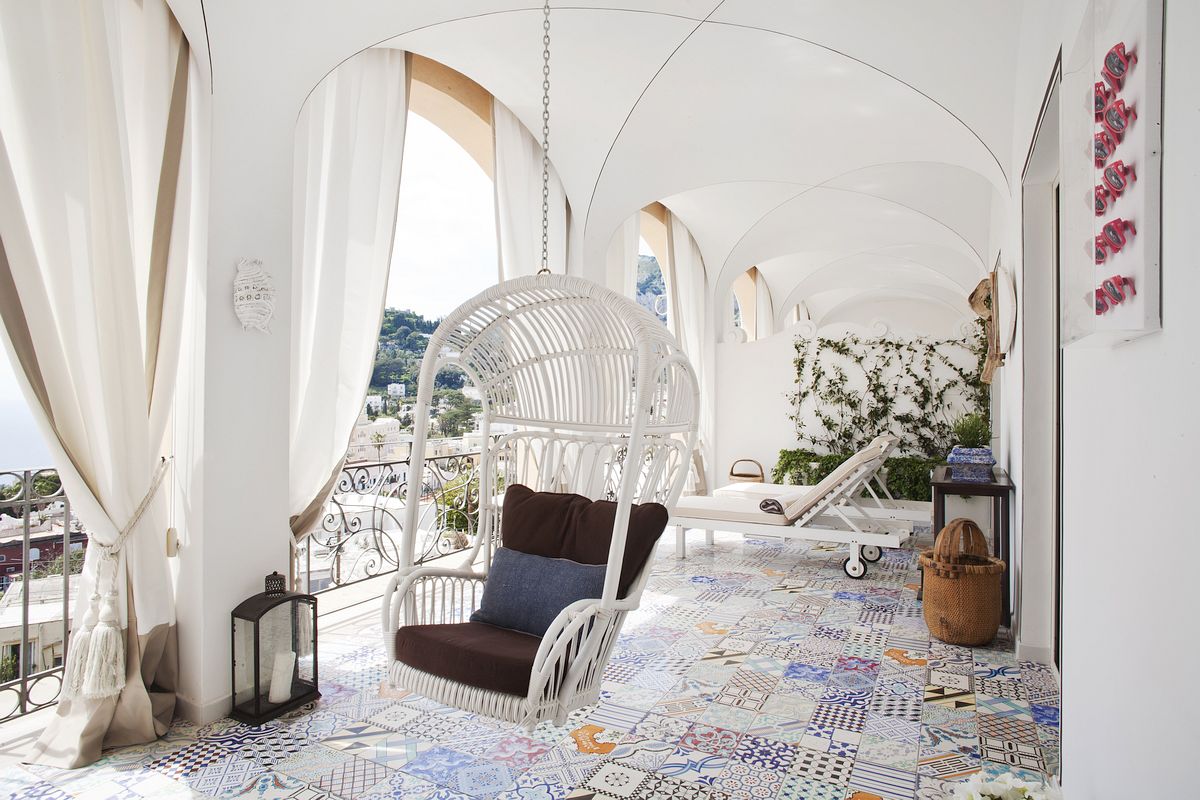 Revamped by Milanese interior designer Giampiero Panepinto, each luxuriously appointed accommodation unit at Capri Tiberio Palace is different: the Junior Suites are bright and colorful; the Deluxe Sea View rooms are soothingly stylish; and the fabulous Bellevue Suite has its own fitness area and private terrace, complete with outdoor dining, splash pool, and marvelous island and sea views.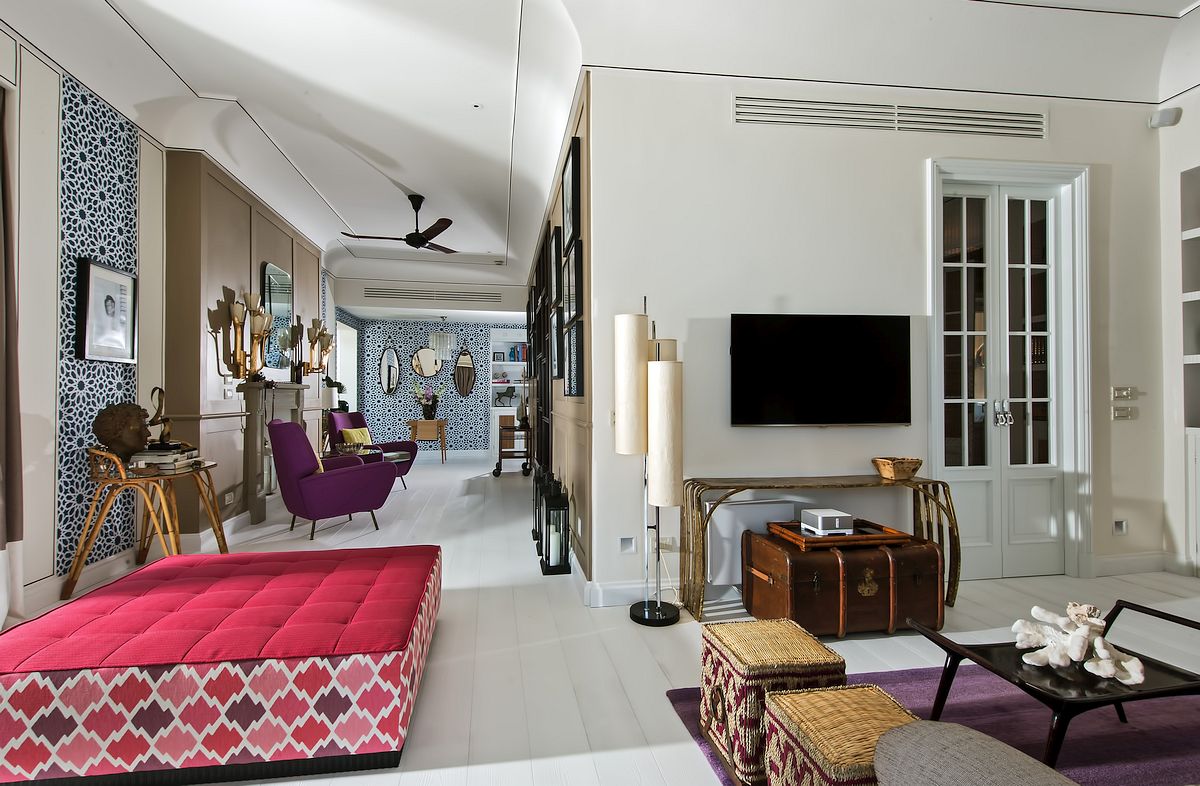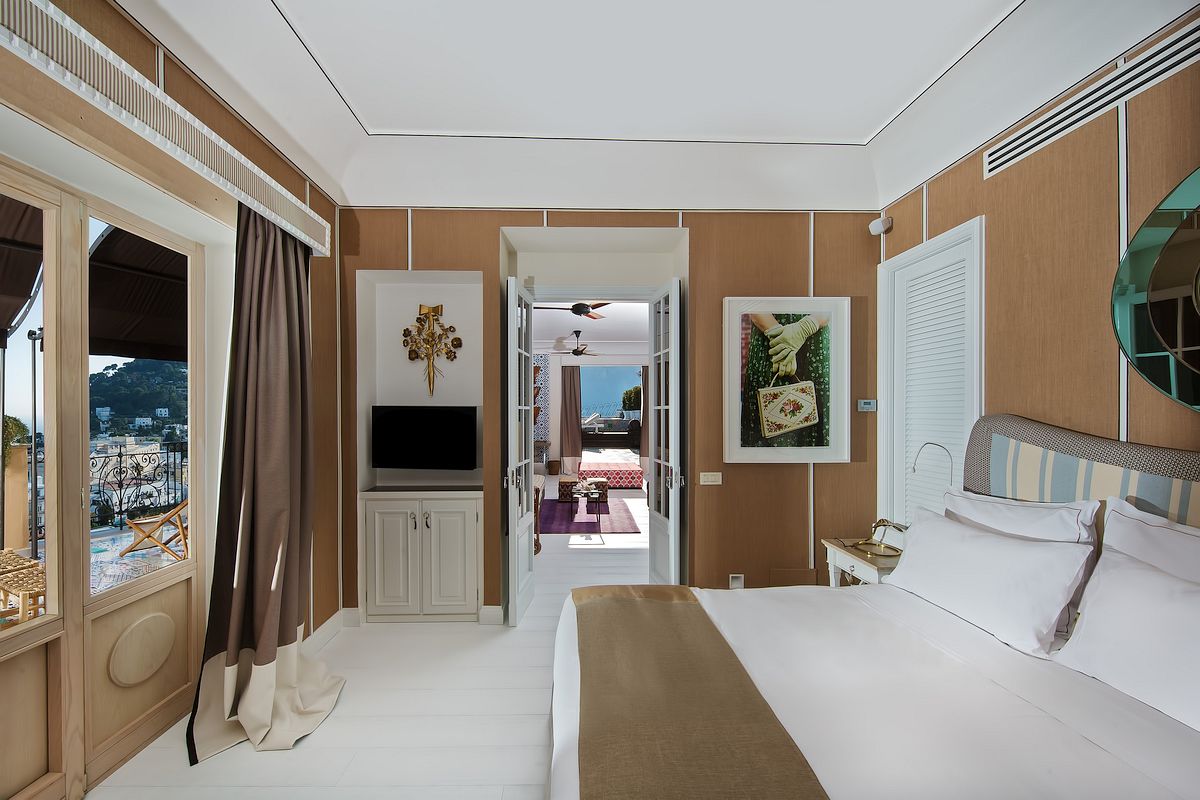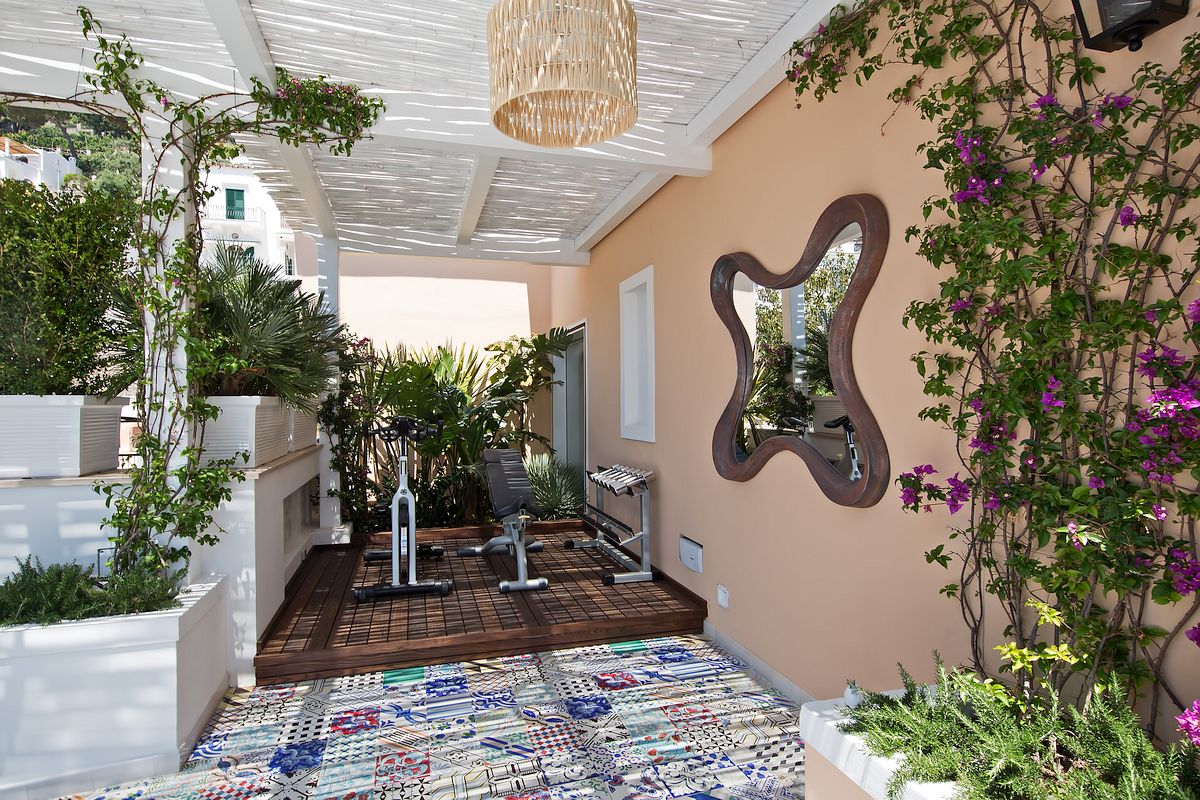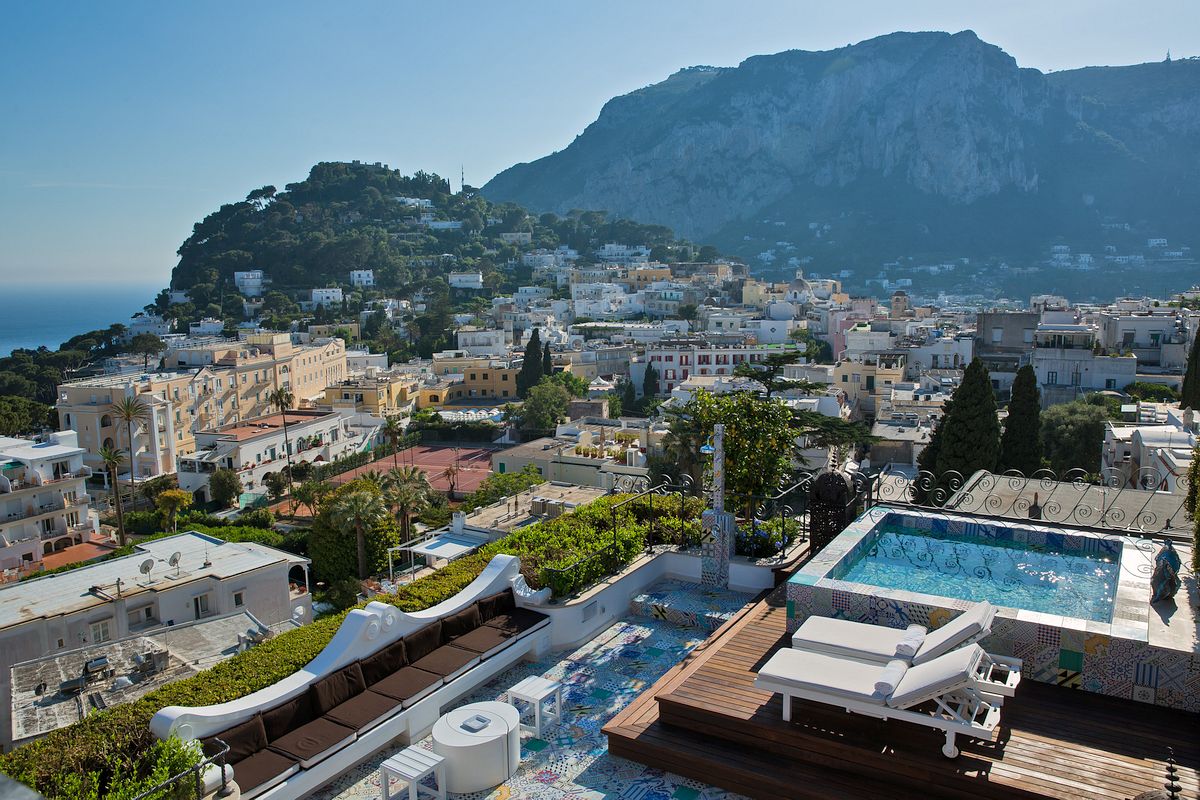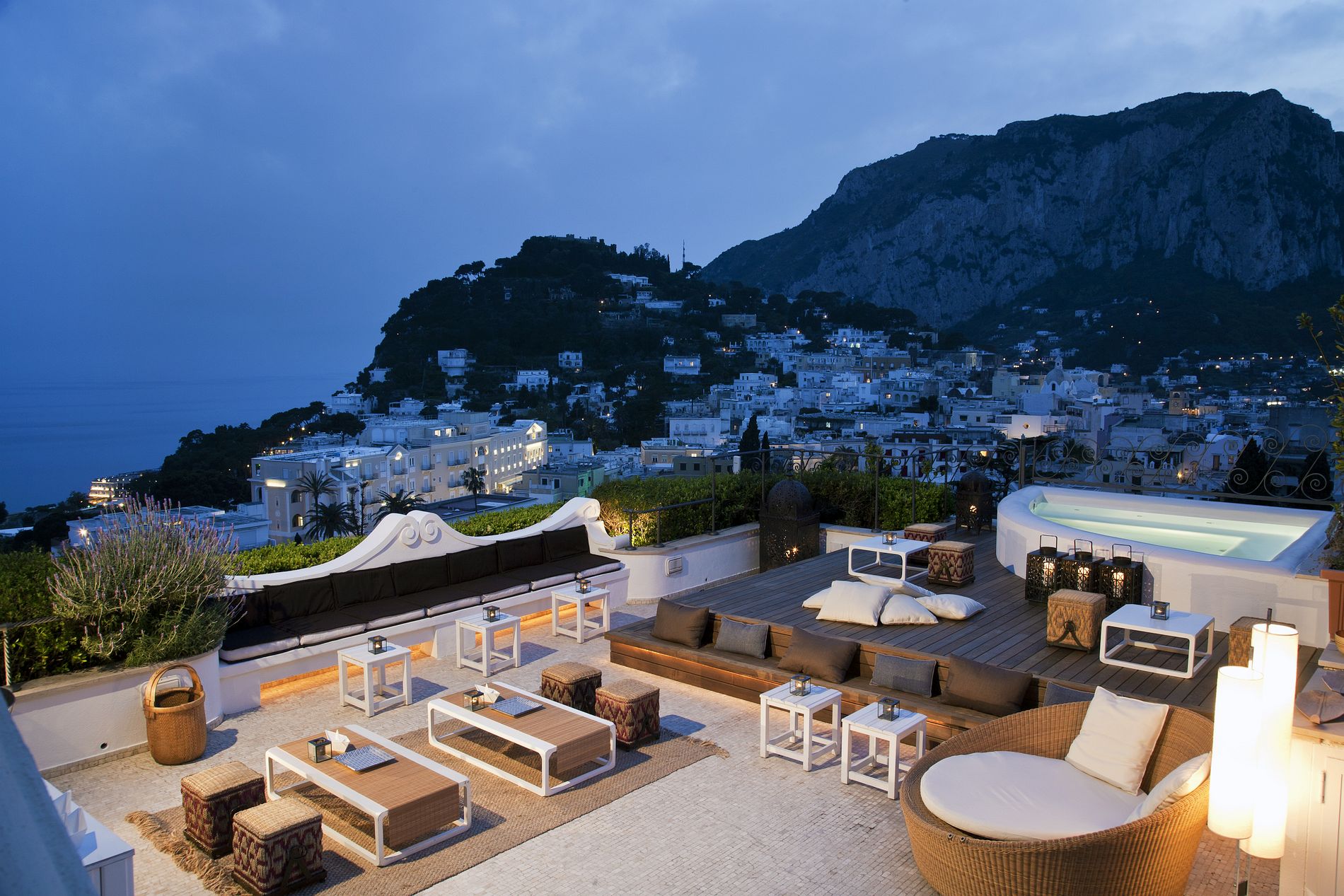 At Terrazza Tiberio, the hotel's world-class Mediterranean restaurant, guests can dine both indoors as well as alfresco, on the sun-kissed roof deck terrace overlooking the sea and the town's dazzling white houses cascading down the hillside.
The menu is an inspired combination of refined Italian and Mediterranean specialties, prepared with seasonal, locally sourced ingredients and paired with fine wines from each region of Italy. A novelty to the area, the restaurant also serves certified Kosher cuisine with an Italian touch.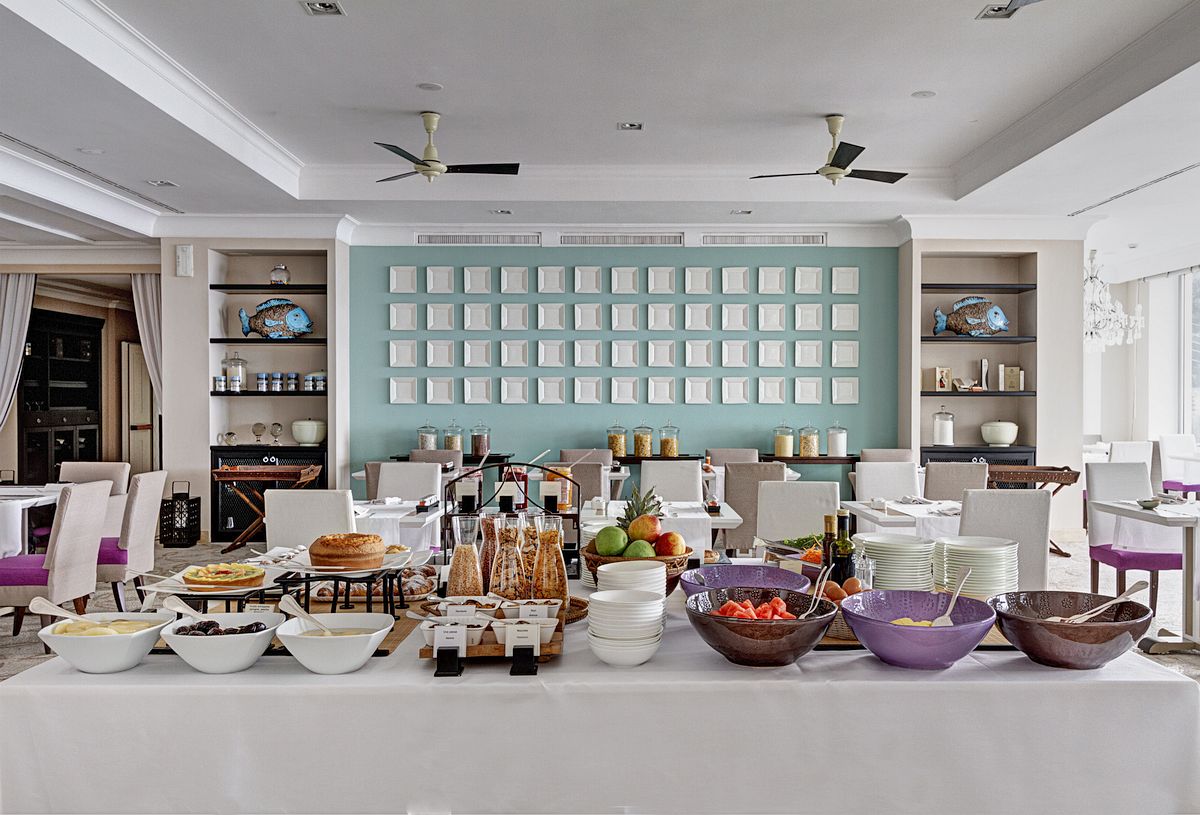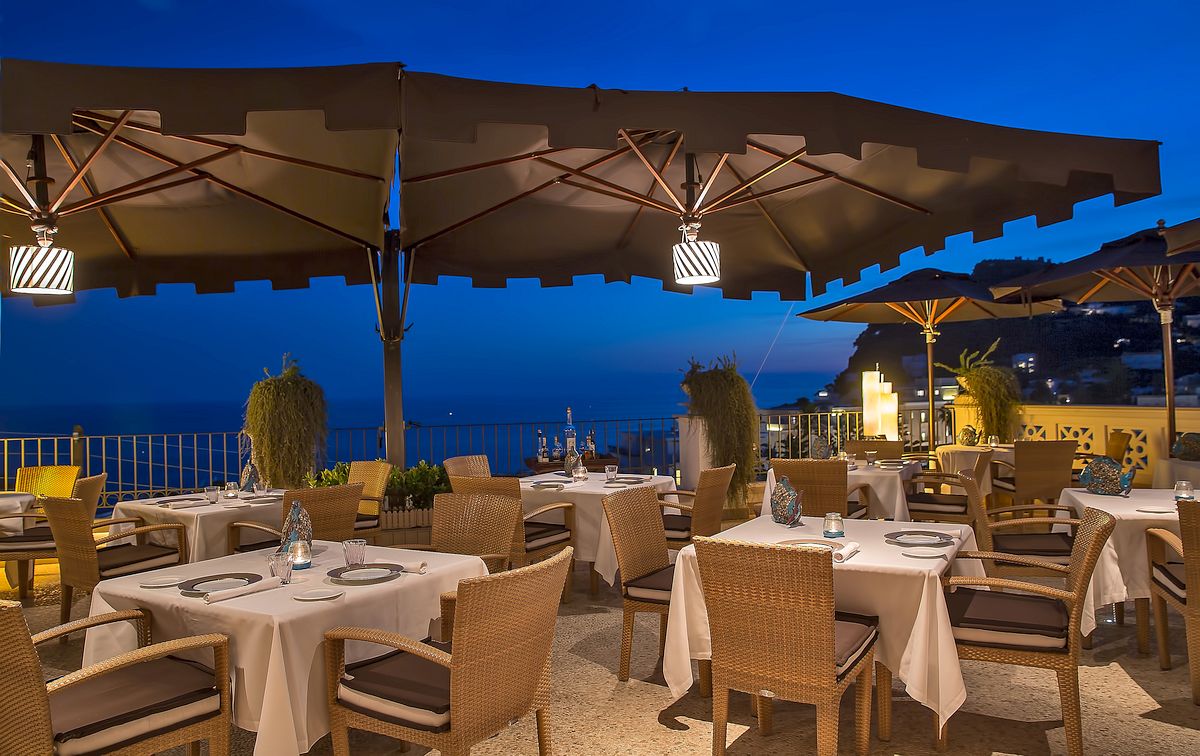 The Cuba of the 50's comes to life in the charming Jacky Bar, a chic lounge bar and terrace dressed in pastel blues and soft creams. Borsalino panama hats hang on the walls and a grand white piano adds just the right touch of timeless grandeur to this characterful space. Open all day, this spot is perfect for both sunrise coffees and sunset cocktails with beautiful views of the Med.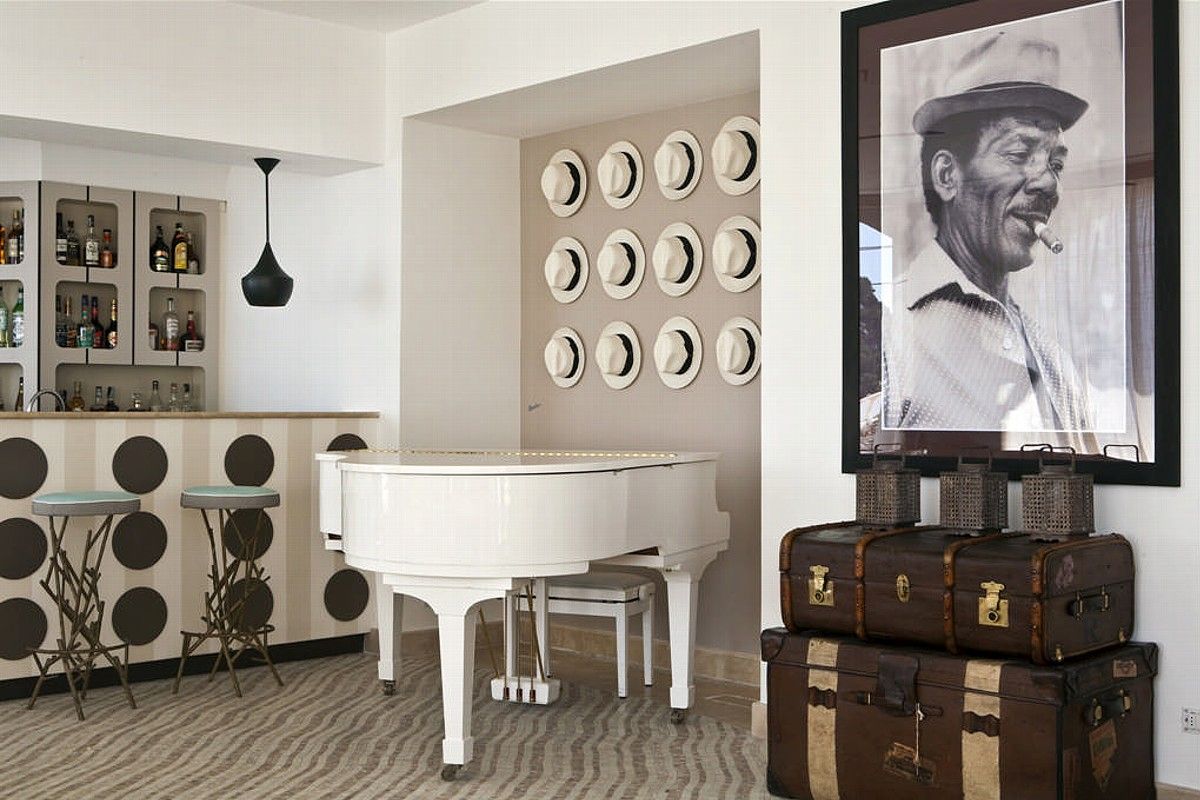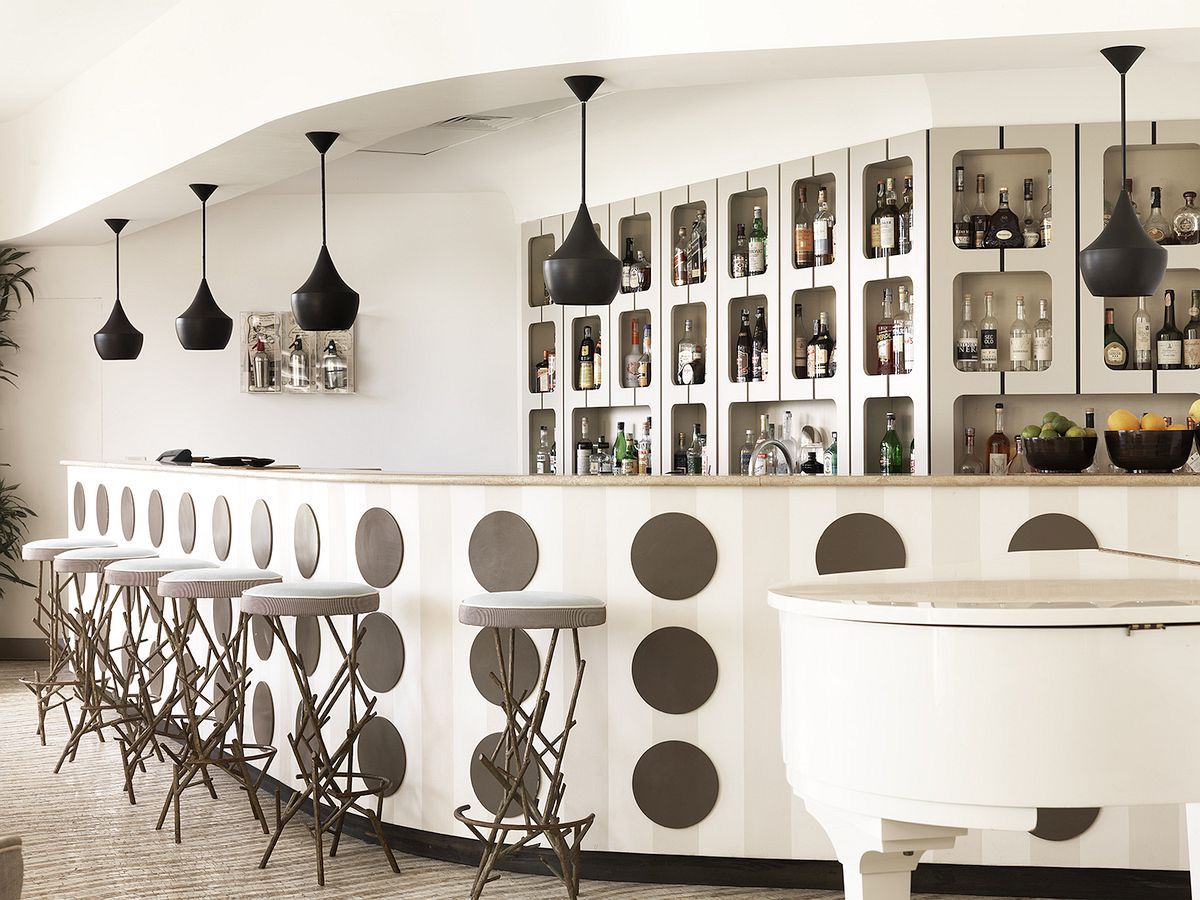 Equipped with sauna, steam room, waterzone, and six therapy rooms, the sleek Tiberio SPA is just what you need after a day exploring the city. Otherwise, you can always enjoy a swim with a view in the hotel's spectacular indoor-outdoor pool, complete with cool art installations by Giampiero Panepinto and sweeping views over Capri and the bright blue sea.