Based in one of Barcelona's most delightful hotels, this splendid bar & restaurant serves artful Mediterranean cuisine and cocktails with a masterly touch in a sophisticated, colonial-inspired setting.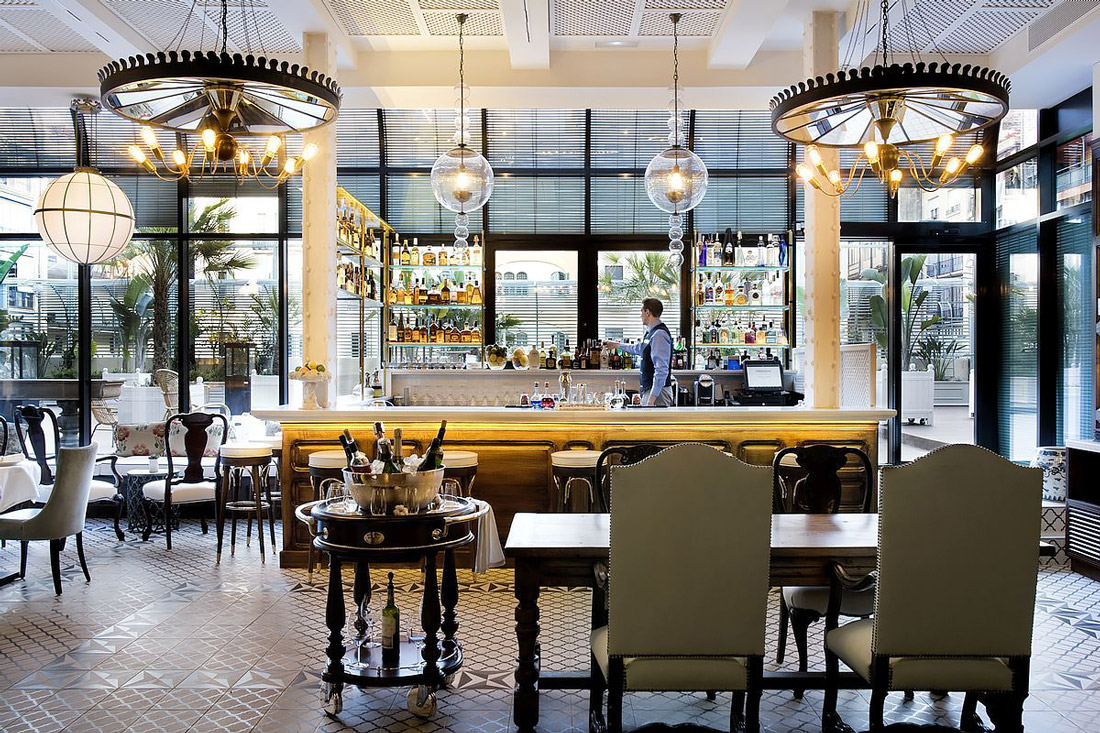 Batuar's ambiance is one of timeless elegance, mixing Catalan charm and artistry with the exclusive feel of a gentleman's club. Its name, however, is a nod to the building's former life as the headquarters of the Cotton Textile Foundation, referring to the machine responsible for pressing cotton to eliminate impurities.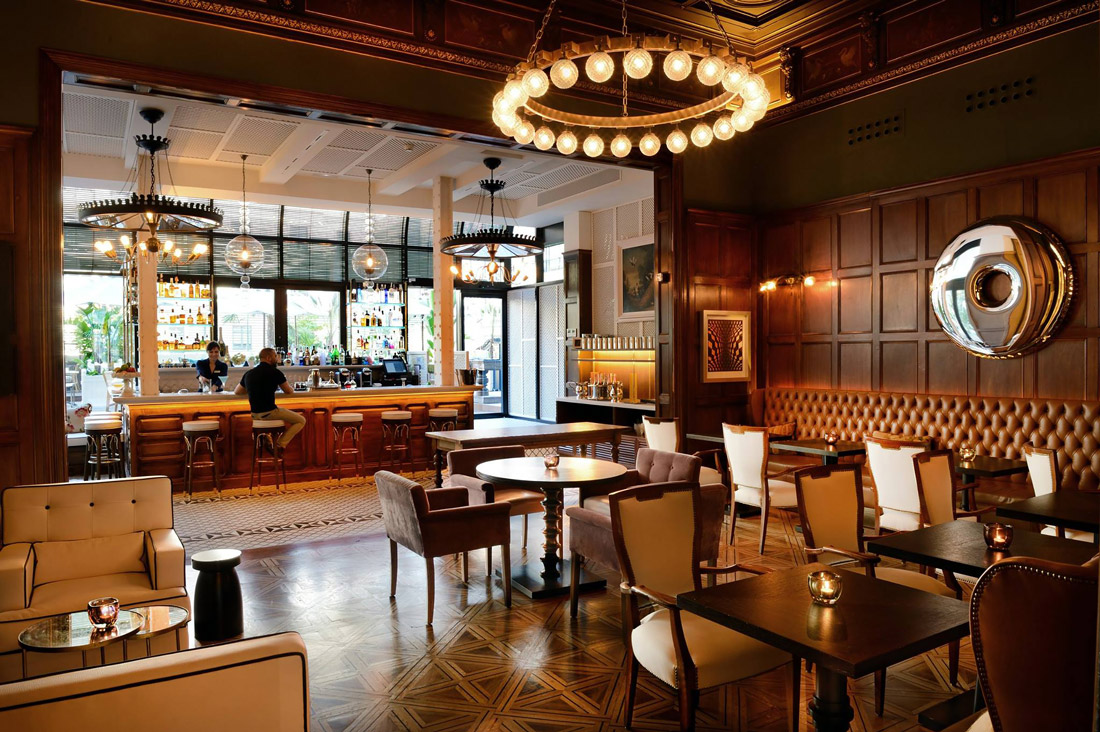 Split over several rooms, the restaurant's light-filled interior showcases rich, dark woods, sumptuous antiques, and backlit fabrics enclosed in whimsical glass bookcases.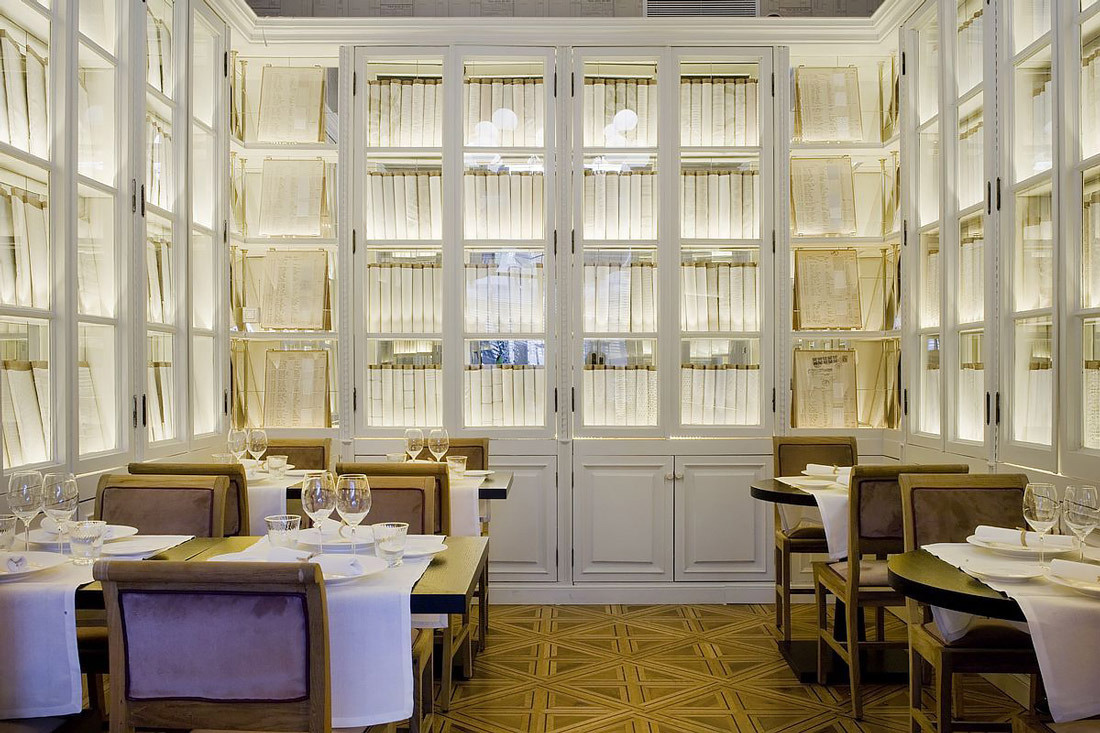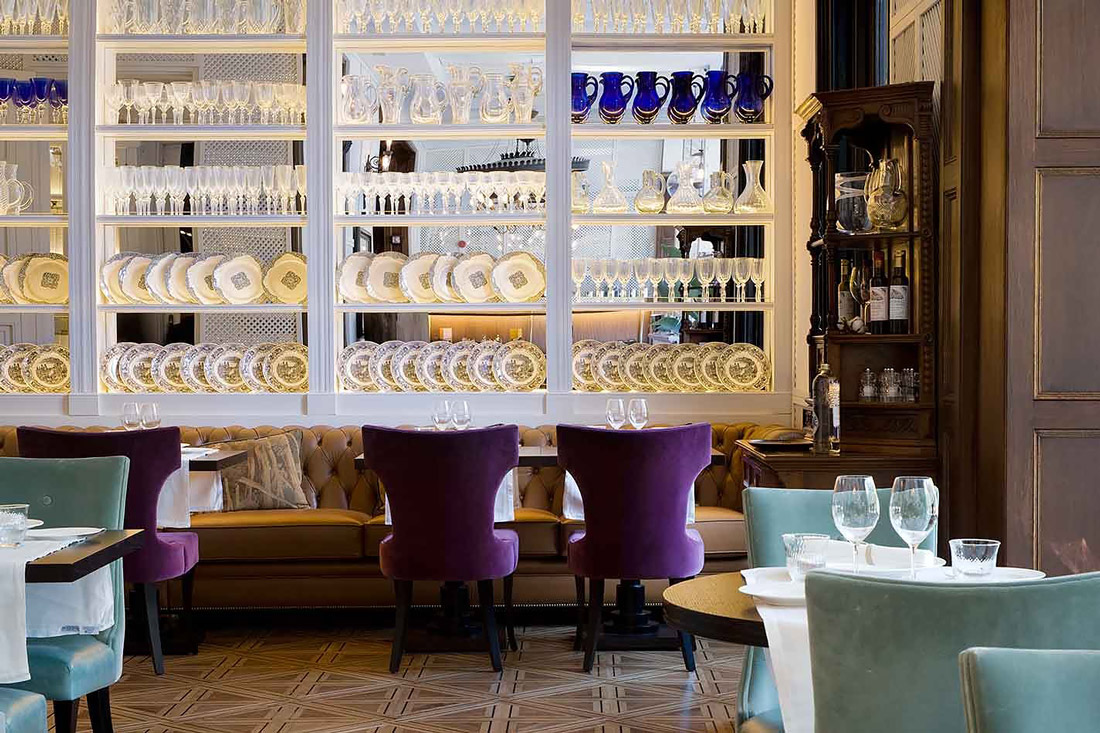 The decor bears the signature of extraordinary Spanish designer Lazaro Rosa-Violán, who reimagines the space in a bold and contemporary signature style, while also highlighting the neoclassical architectural features of the 19th century Catalan building.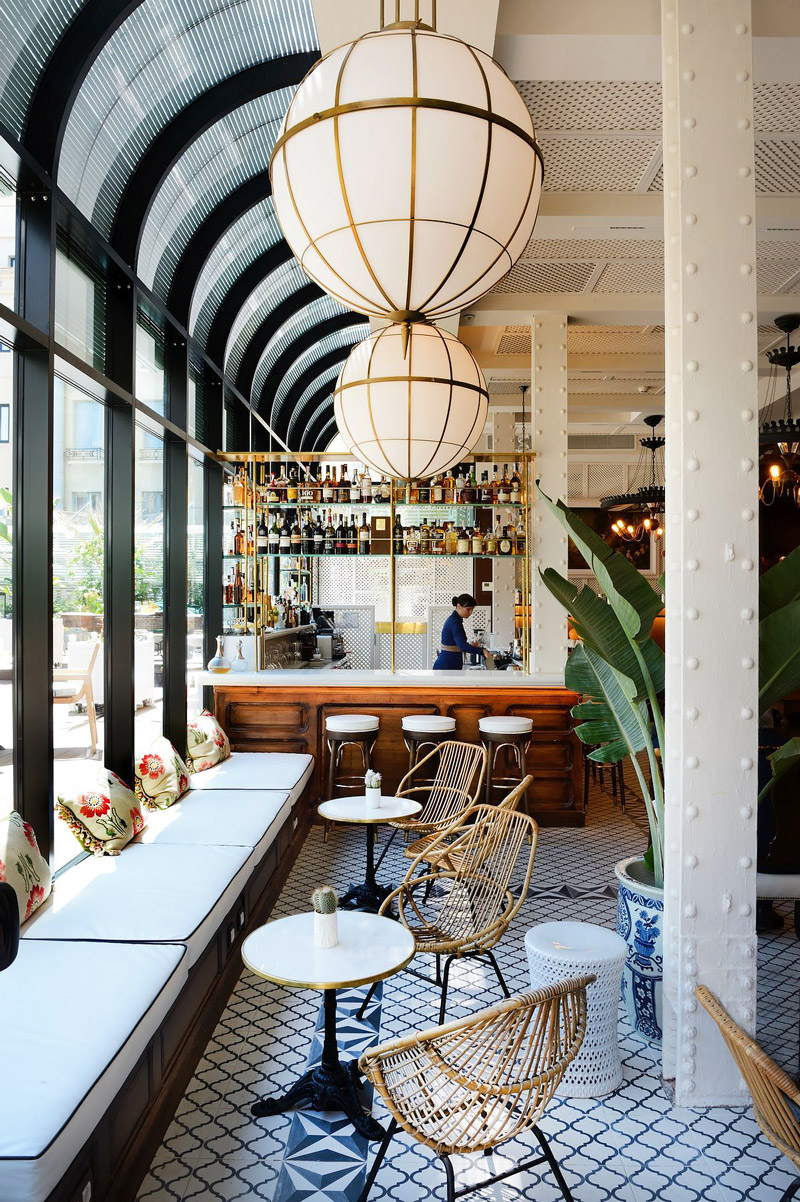 Ornate floor tiles and chocolate-toned wood panels create an inspired backdrop for the elegantly carved furniture and stunning tableware scattered liberally throughout. Although richly decorated, the venue feels luminous, fresh, and contemporary, thanks to its sky-high ceilings and wrap-around glass walls overlooking the lush, enticing terrace outside.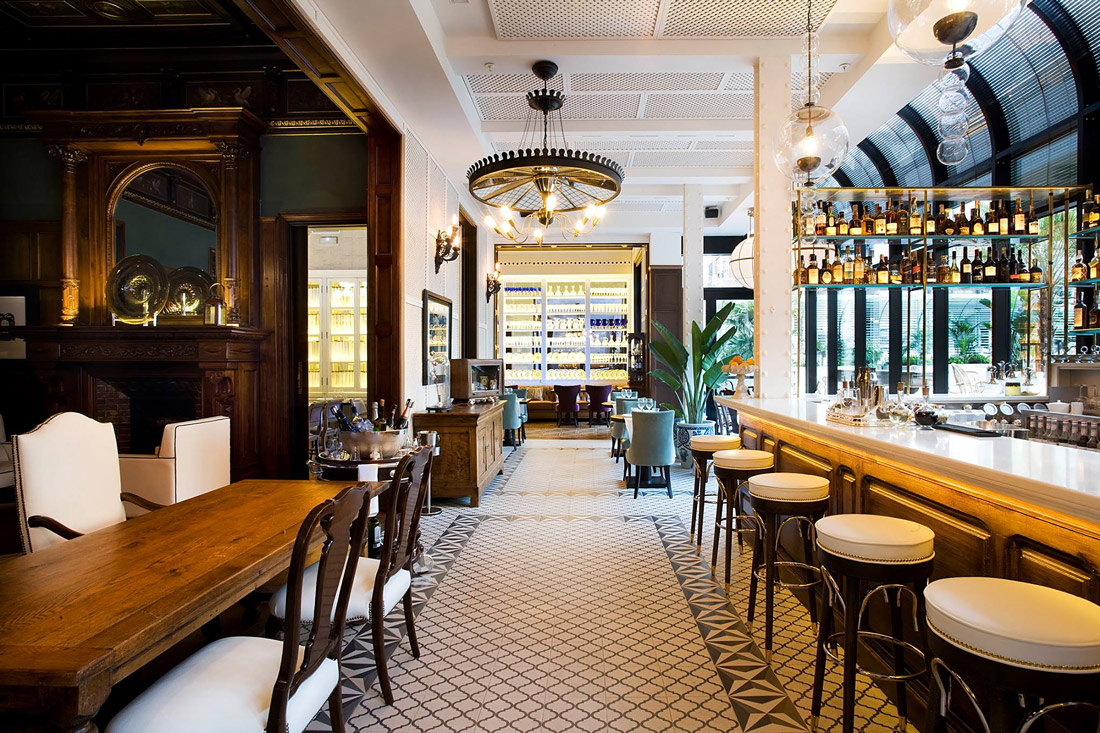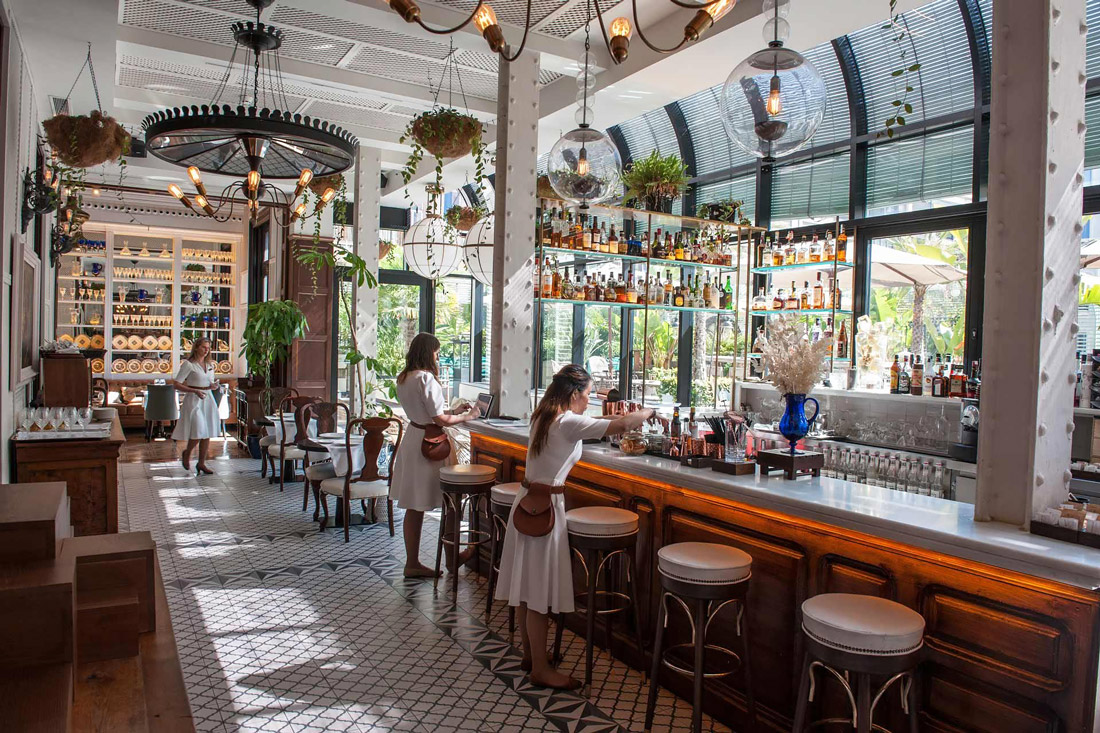 Staying true to the restaurant's discreet colonial theme, the foliage-lined patio is decorated with a mix of wicker and distressed wood furnishings, providing a chic respite from the vibrant, colorful streets of Barcelona.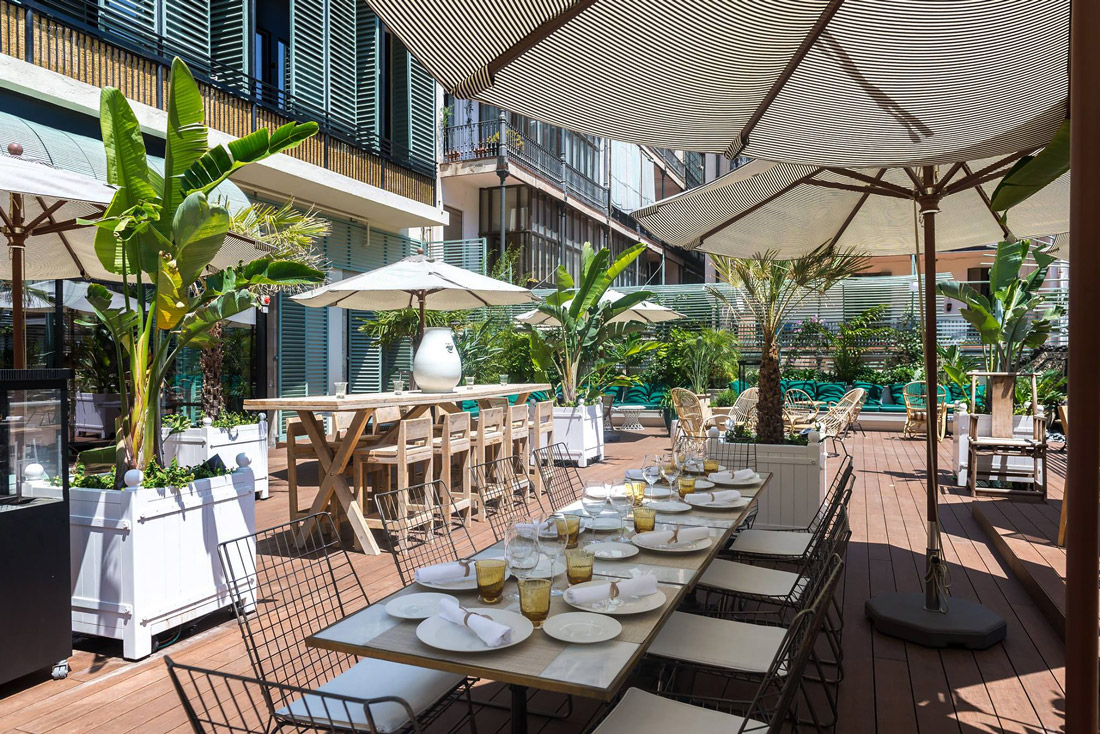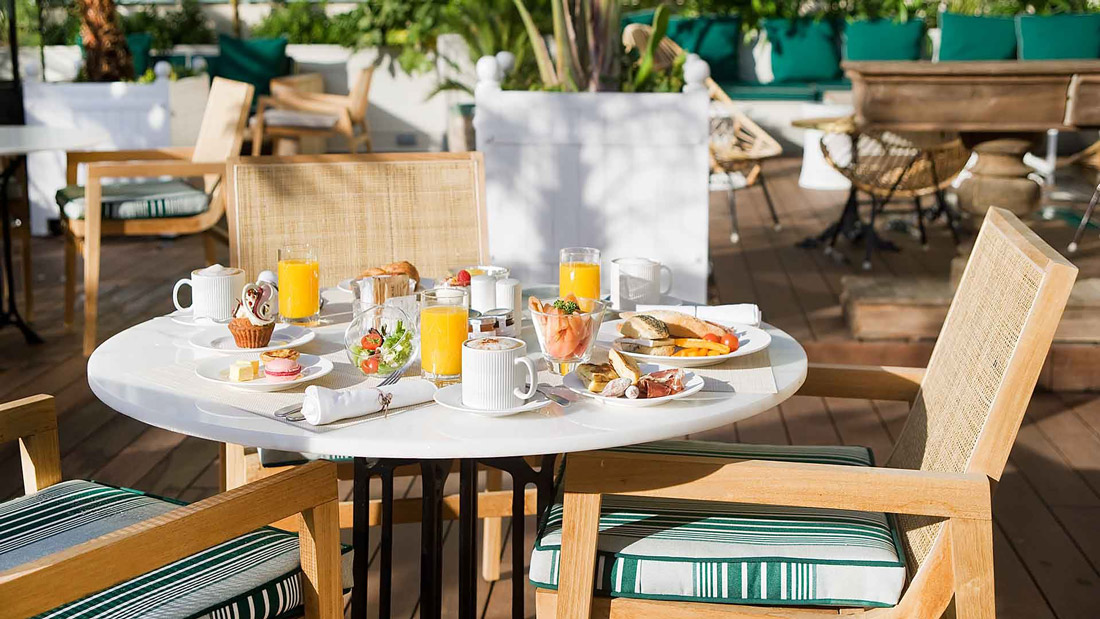 Batuar Bar & Restaurant is part of Cotton House, an uber-stylish hotel set in a typical octagonal building in the grid-like district of Eixample, on Gran Via de les Corts Catalanes. The menu focuses on a contemporary Mediterranean fare, featuring state-of-the-art tapas, decadent desserts, as well as award-winning cocktails, world-class Spanish wines, and an outstanding selection of rums.