Forget fantasy books! Escape reality with a stay in a cool, fiction-inspired cabin along the Loire river estuary.
A project by Aurélie Poirrier, Vincent O'Connor, and Igor-Vassili Pouchkarevtch-Dragoche, this hybrid vessel offers a one-of-a-kind glamping experience in France's Pays de la Loire.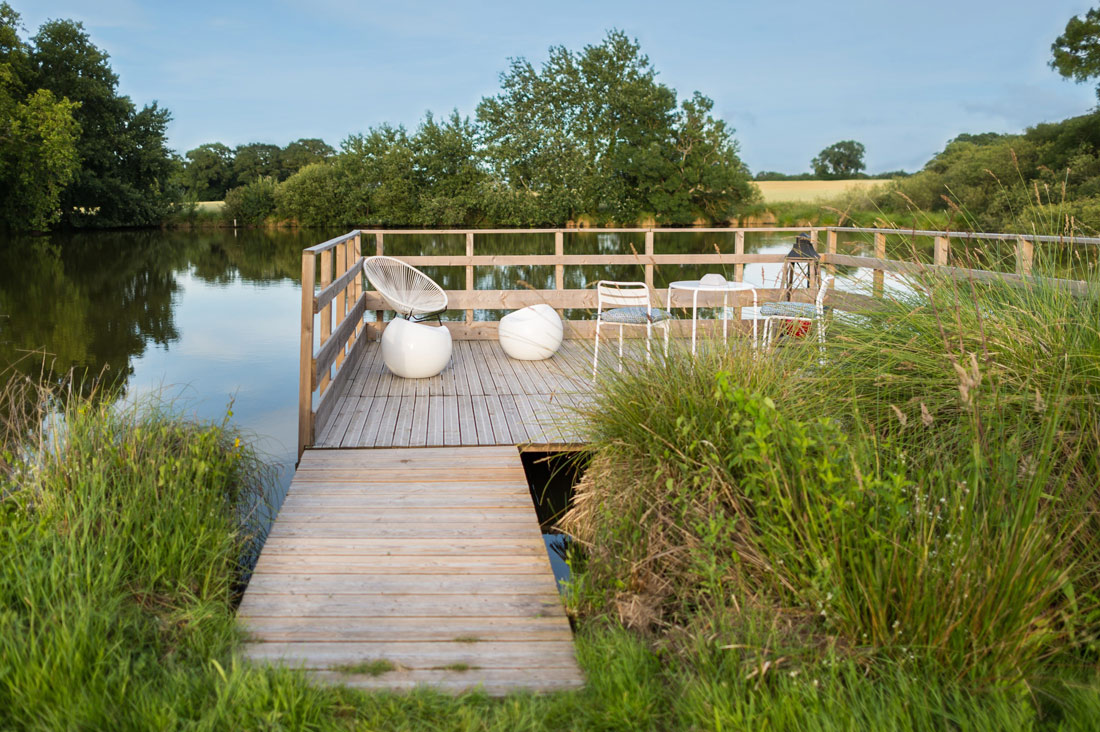 Designed especially for a unique concept-event called "Imaginary Nights", Mr. Plocq's Caballon invites guests to spend a night to remember surrounded by pristine nature, somewhere along the Loire river estuary. The practice itself dates back to 2013, but the location changes each year in order to unveil as much as possible from this beautiful, almost-forgotten land.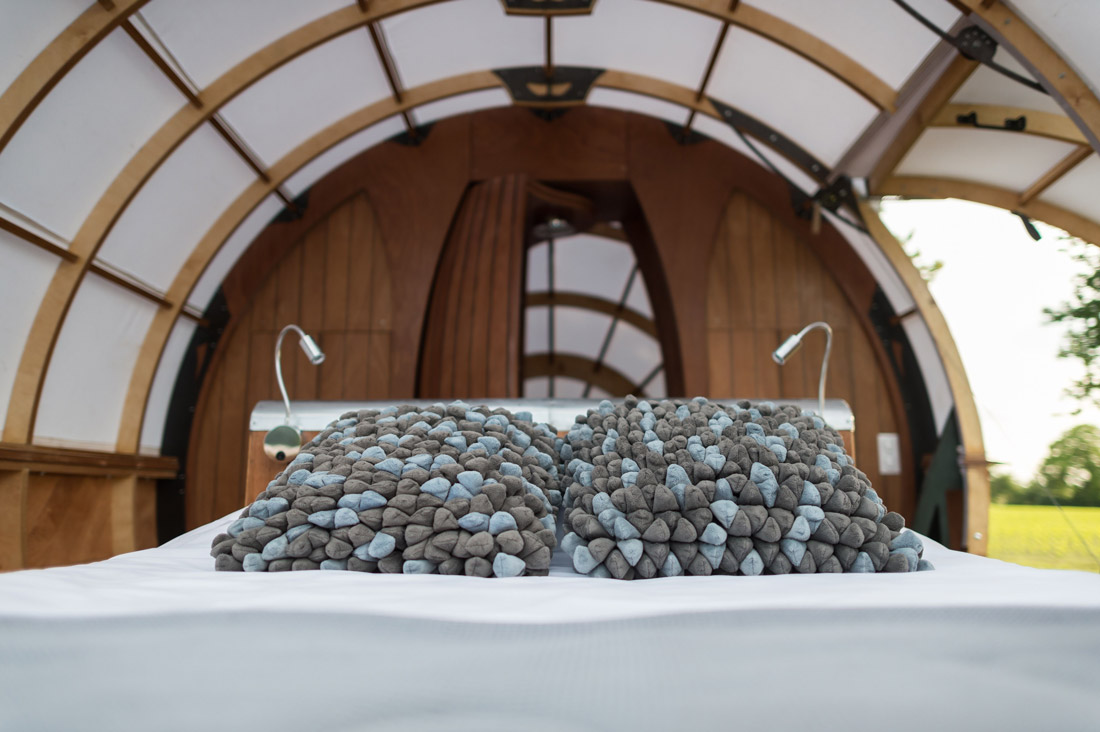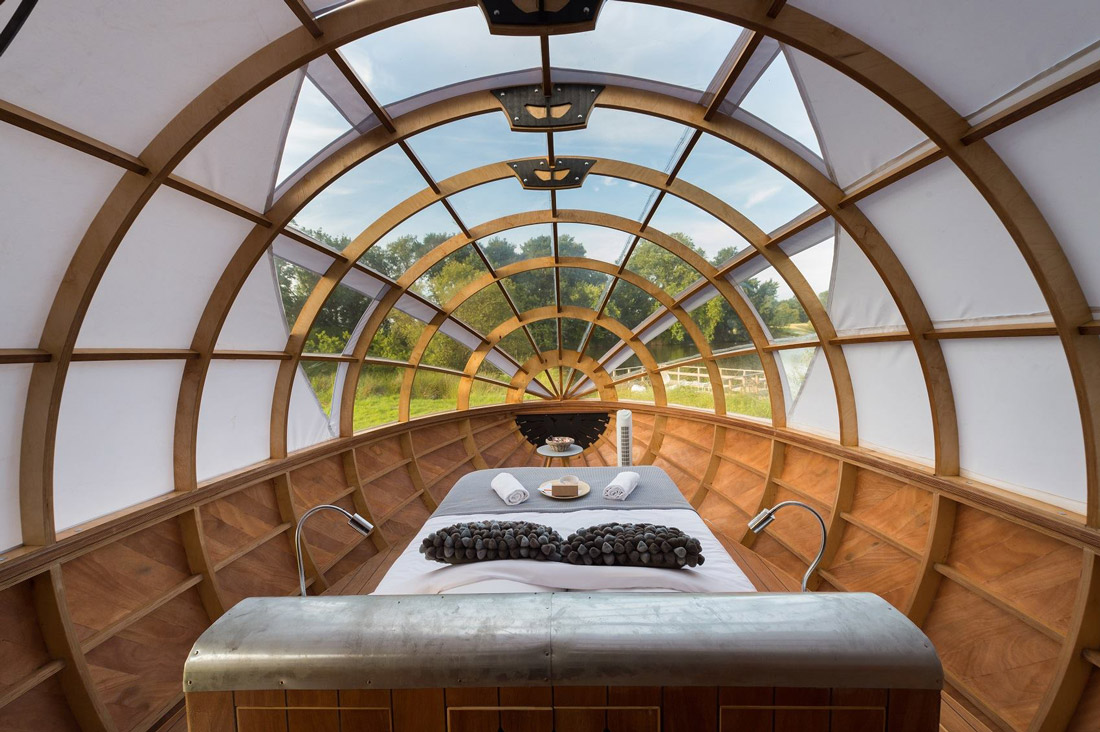 The structure takes inspiration from the story of Émile Plocq, France's famous birds charmer, who allegedly built a ship meant to take him to Africa with the help of migrating birds. Consequently, its design is a cross between a boat and an aircraft, with a wooden hull and a partially see-through top that allows tenants to fall asleep gazing at the stars.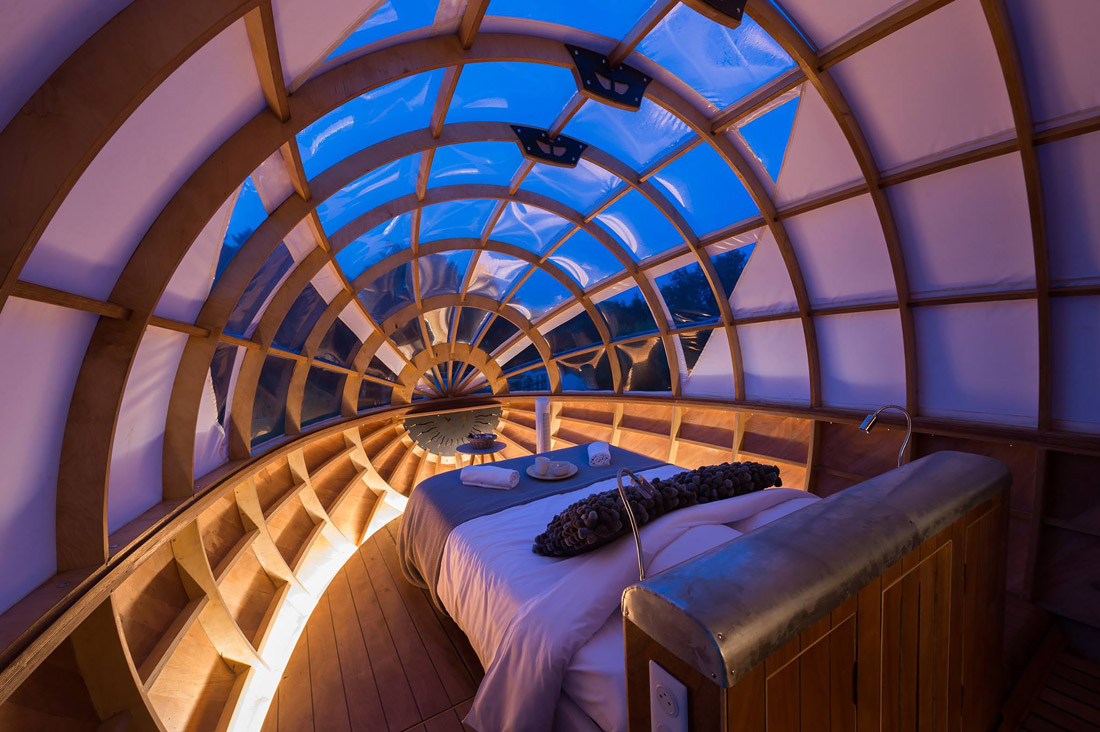 At 15 m2, the cabin is perfect for couples, featuring a stylish & serene sleeping area, called the cockpit, and a small bathroom connected to the entrance deck through a hollow barrel-shaped 360° rotating door. There's plenty of storage space, too, thanks to a creative double wall that separates the cockpit from the bathroom.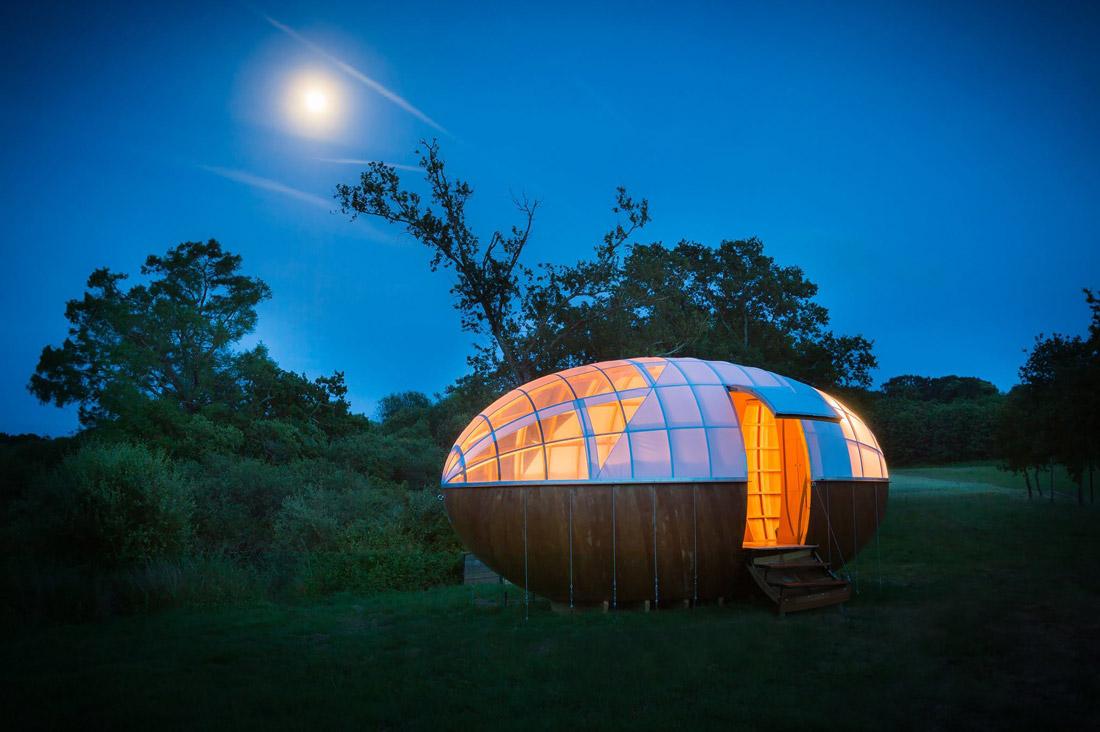 All these quirky architectural features are designed to distract guests from reality for a while and immerse them into the fantastic world of Émile Plocq. Nevertheless, the calming, untouched scenery surrounding the Caballon only adds to the experience and makes a stay here so much more than just a good night's sleep.
Although the location changes annually, Mr. Plocq's Caballon is usually available for rent along the Loire river estuary, from May to October. It currently enjoys a scenic lakeside setting in Saint-Viaud, about 35 km from Nantes.
Photos: Loirestua | A. Mahot