Ibiza is clubbing at its sexiest and most theatrical, but when things heat up a bit too much on the island's dance floors, an open-air movie night by the sea is the ultimate way to cool down and rest your tired feet.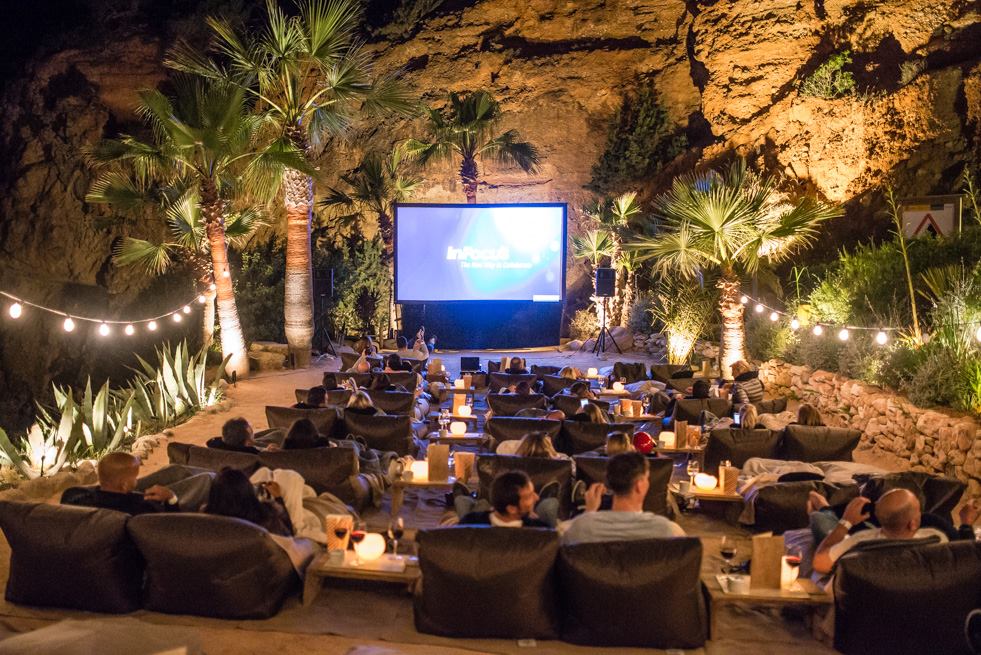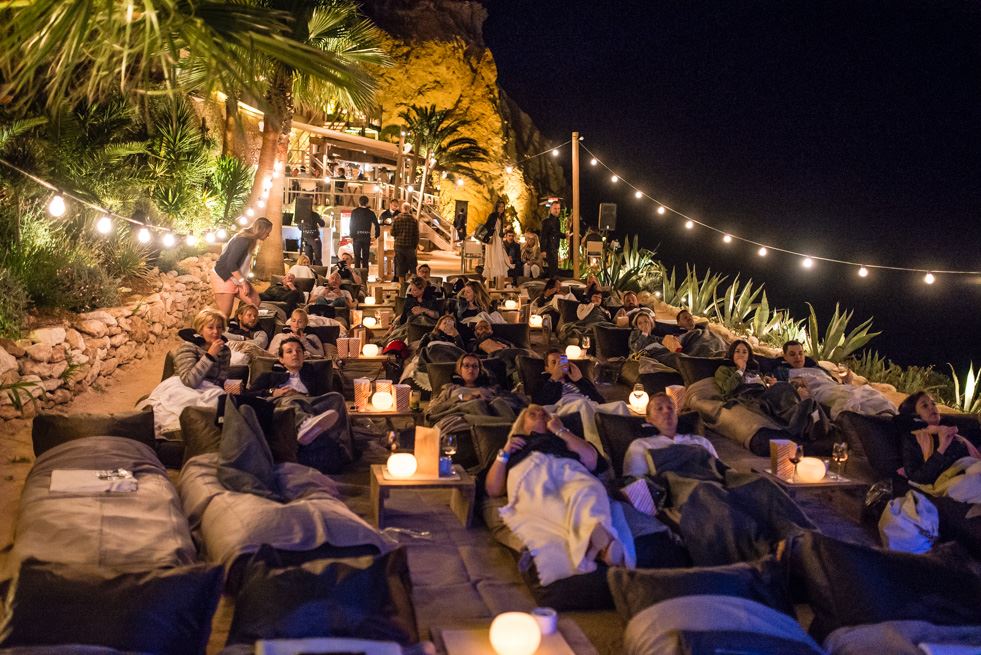 When you need a break from all the partying, head to Amante near Santa Eularia, where an outdoor cinema shows movies in a magical beachside setting.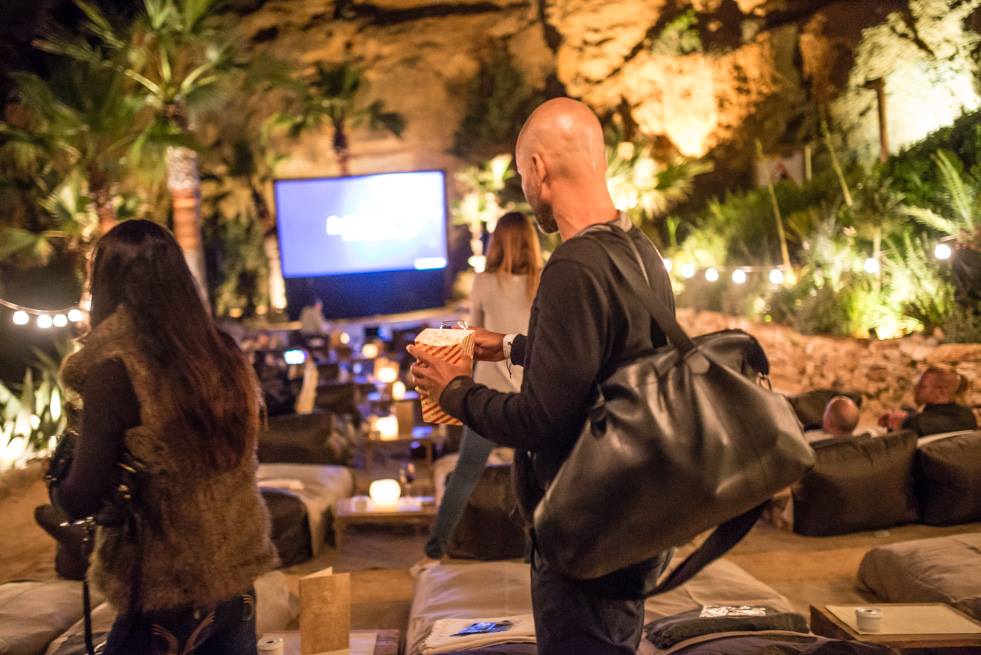 Rightly regarded as one of the "most beautiful and atmospheric open-air cinemas in the world", this breezy hideaway overlooking the scenic Sol d'en Serra bay makes for an ideal place to spend the evening watching movies under the stars and listening to the waves lapping gently beside you.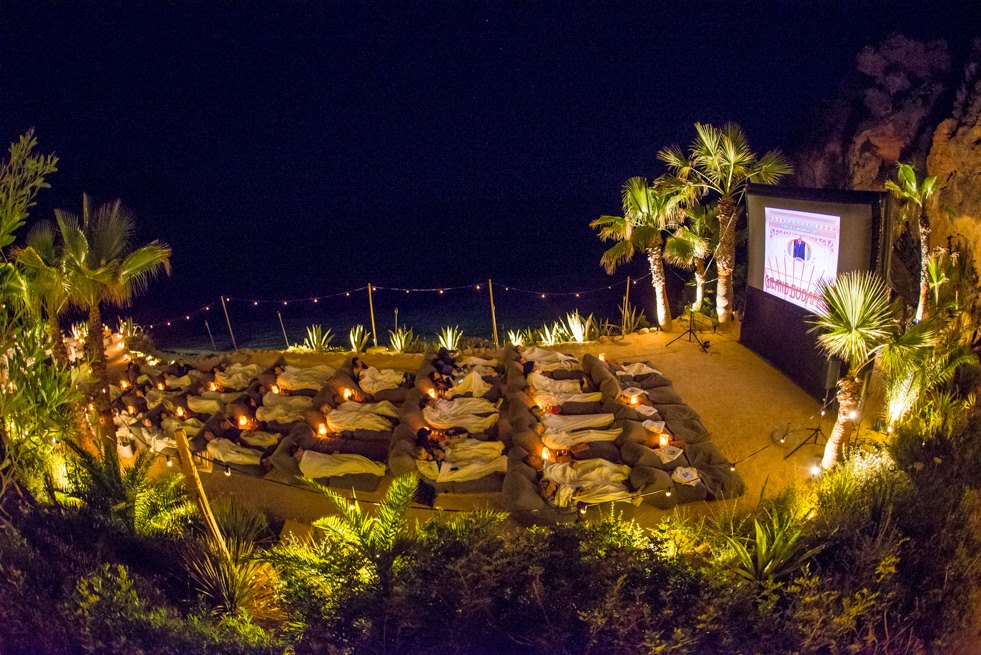 Picture yourself snuggling up on a comfy full-body beanbag with a glass of wine in hand while your favorite movie plays on a massive screen surrounded by rugged floodlit rocks. Amante Movie Night offers just that in the form of a stunning alfresco cinema set up on an idyllic sandy terrace below their award-winning restaurant.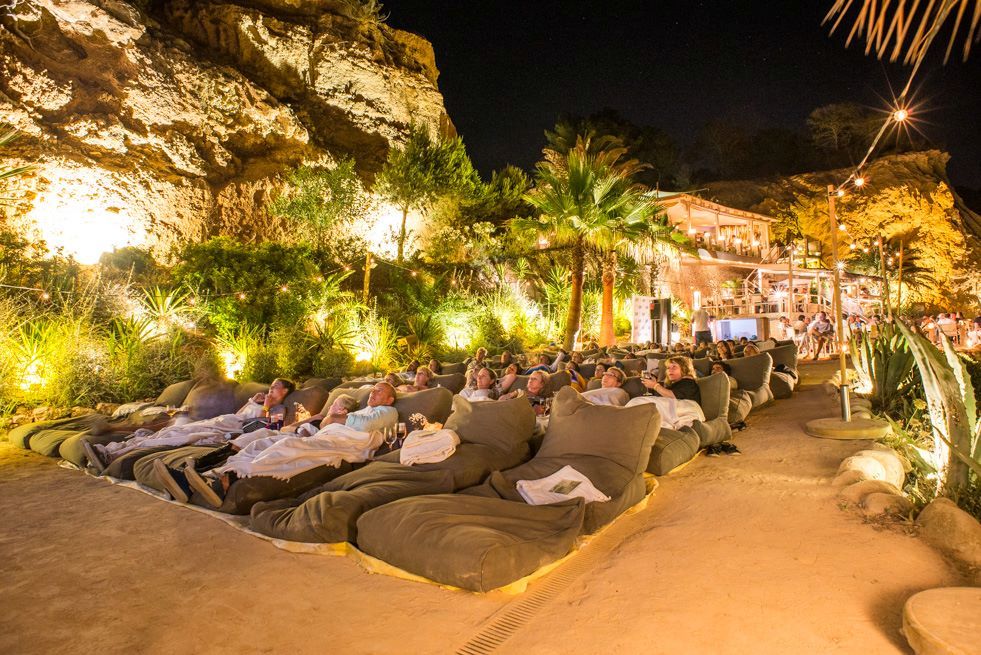 The views are breathtaking, freshly made popcorn flows freely, and full length bean bags provide comfy seating for watching movies and enjoying the glorious backdrop.
Screenings run throughout the months of June and September starting with 22.30, and range from Pedro Almodóvar's classics to fresh Oscar winners and nominees such as Spotlight, Carol, or The Danish Girl.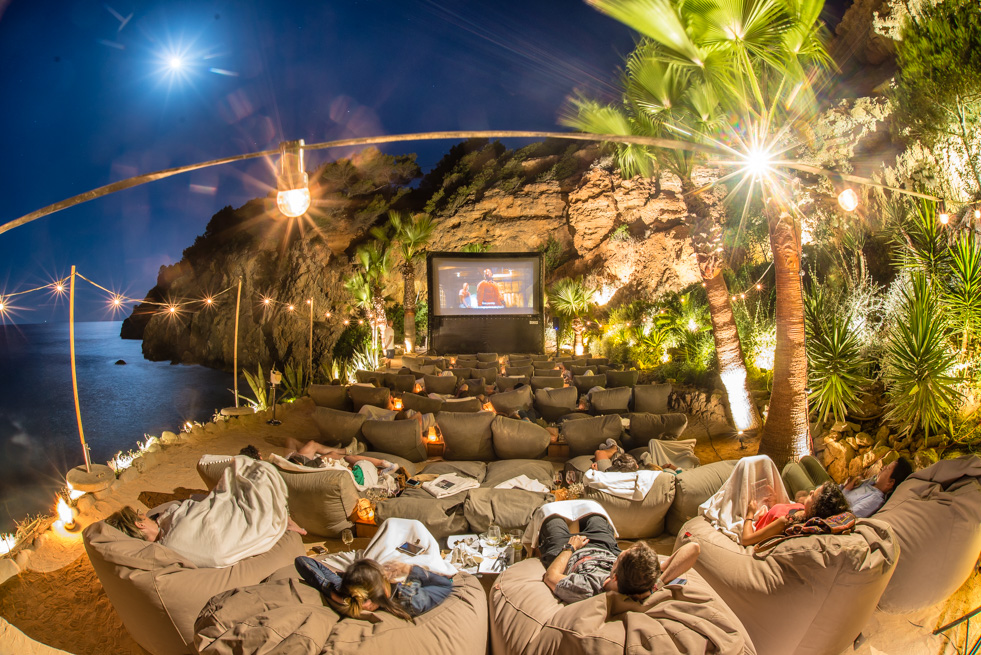 The price for a unique outdoor movie night at Amante is €38 and includes unlimited popcorn, a glass of world-class wine (Jean Leon), and a blanket (on request).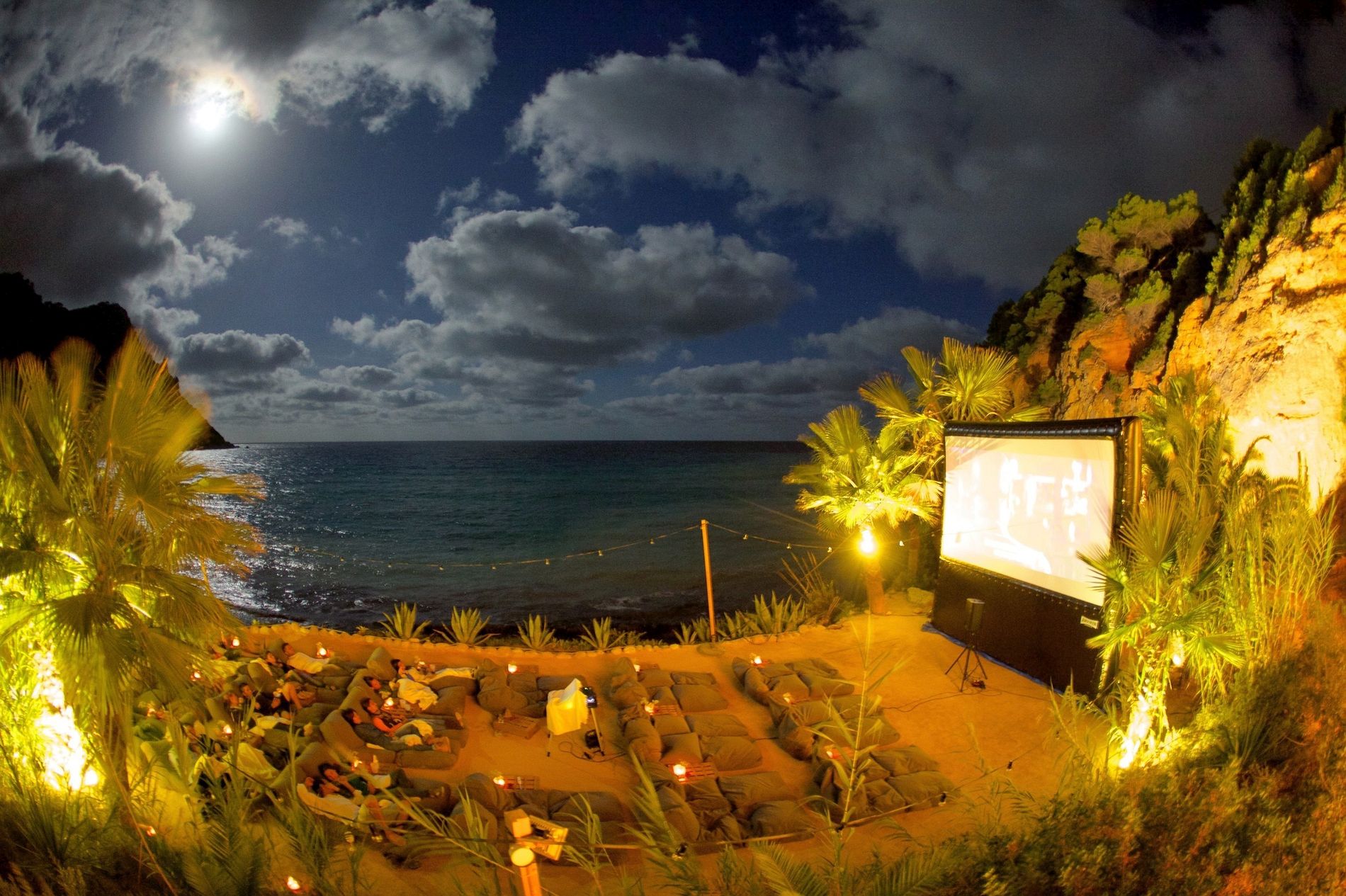 With its dramatic cliffside setting, exquisite Mediterranean cuisine, and wonderfully relaxing atmosphere, Amante is truly one of the White Isle's gems. Along with movies under the stars, they also host weddings, morning yoga classes, and private dinners.