Interior designer and architect Jeroen van Zwetselaar from ZW6 breathes new life into a former car garage, infusing the space with an edgy industrial touch.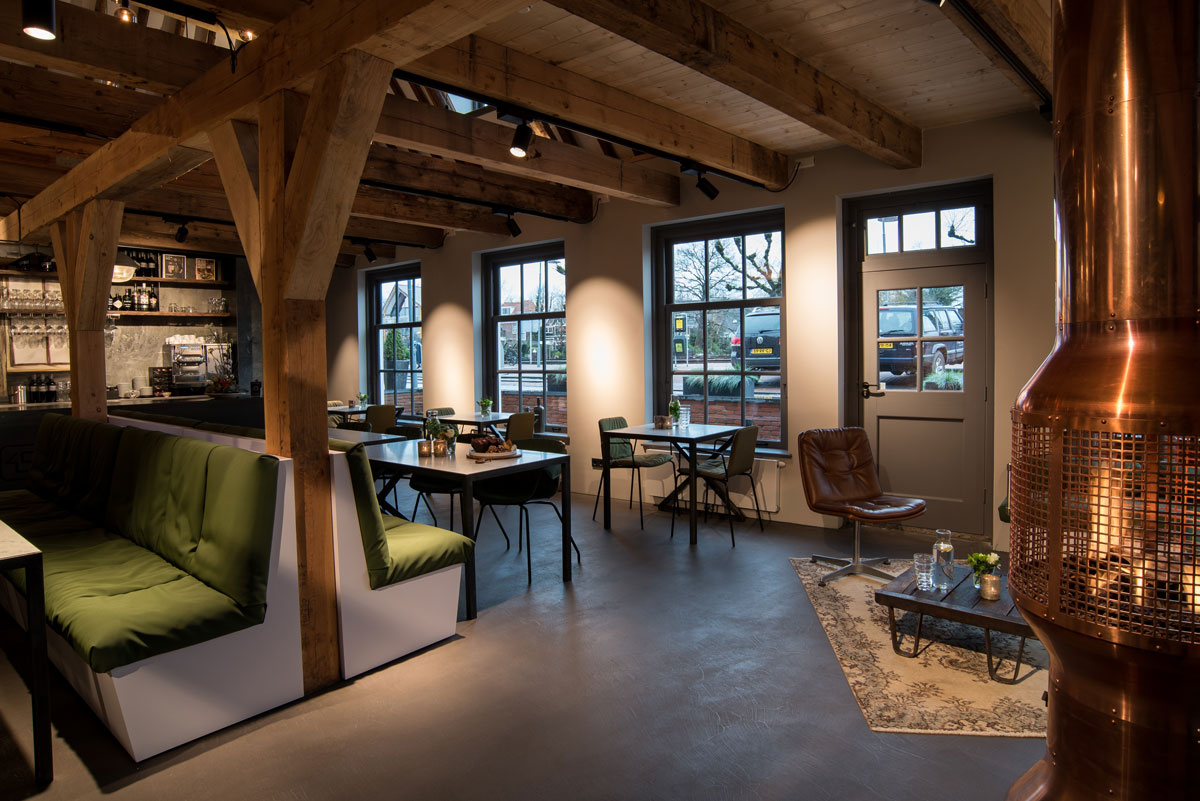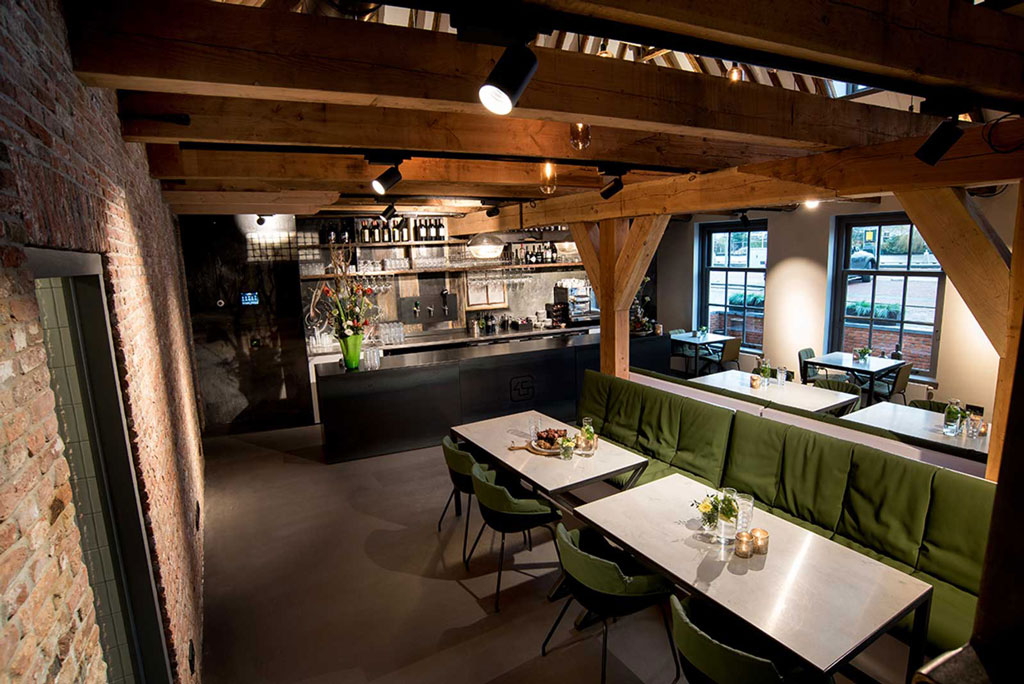 Situated by the Amstel River, in the small Dutch town of Amstelveen, Garage 45, also known as Loetje's Garage, is an inspiring meeting space and restaurant brimming with warmth, creativity, and industrial roughness.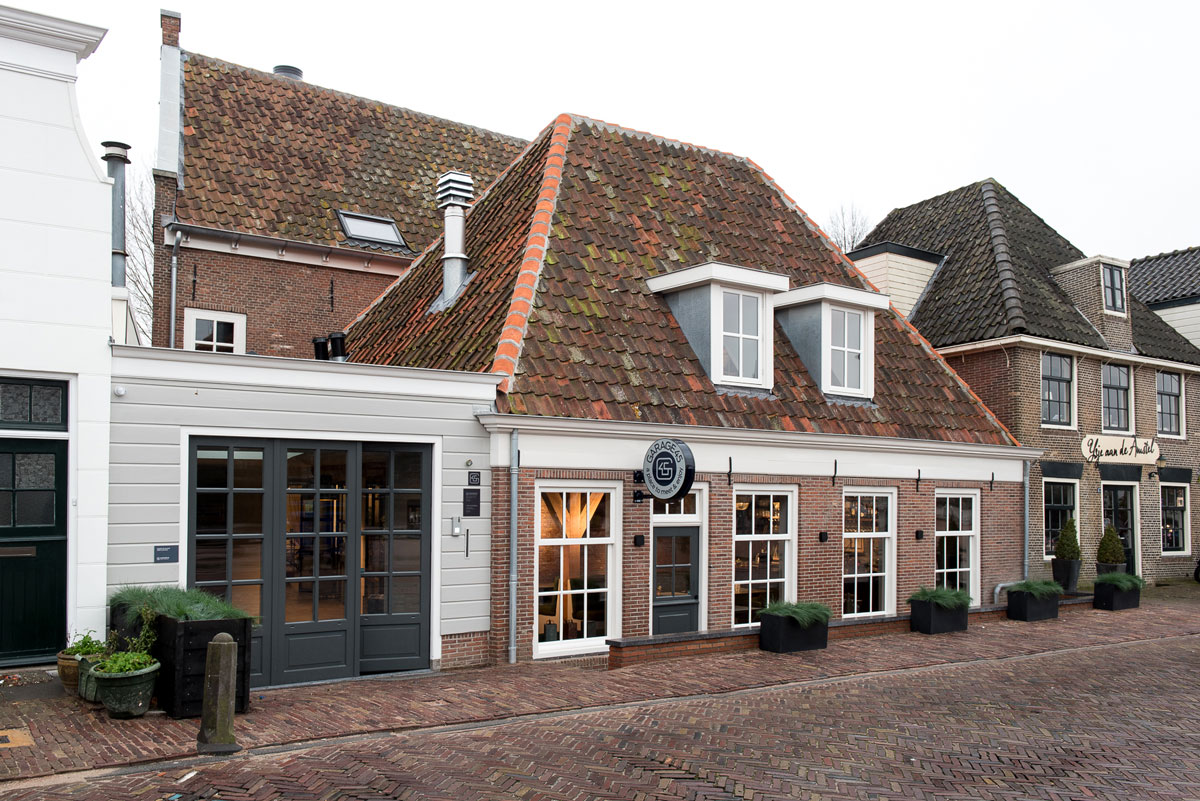 Divided up into several rooms, each with its own different style and atmosphere, the venue is ideal for a broad array of special events, from workshops and product presentations to parties and private dinners.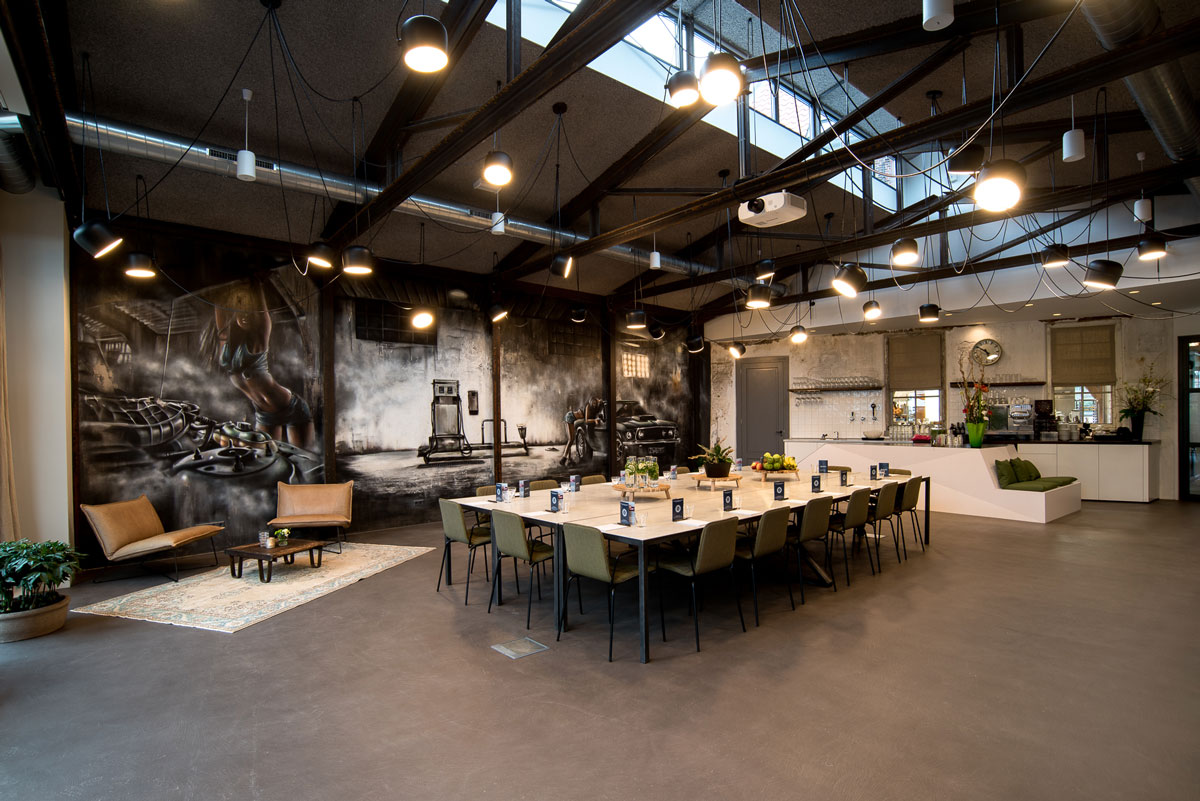 The property's design plays with contrasts, merging rough, unfinished surfaces and raw materials such as wood and steel with refined, polished details. The construction's old elements are proudly exposed, imbuing the space with character, while new, modern ones give the place a second breath.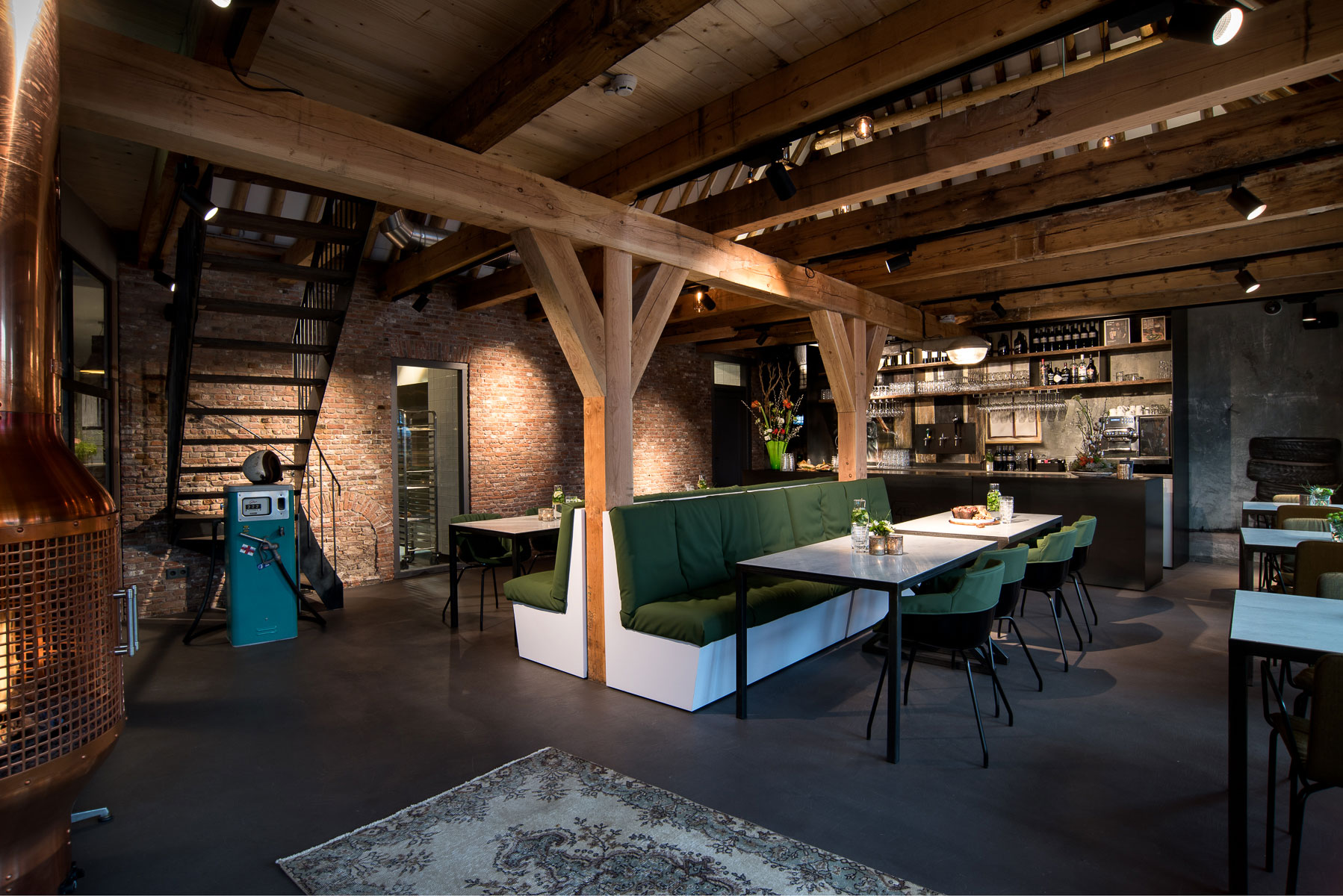 Although filled with sleek multifunctional furniture and comfy seating dressed in high-quality fabrics, this versatile meeting venue stays loyal to its former incarnation as a garage, with distressed concrete walls and statement graffiti murals.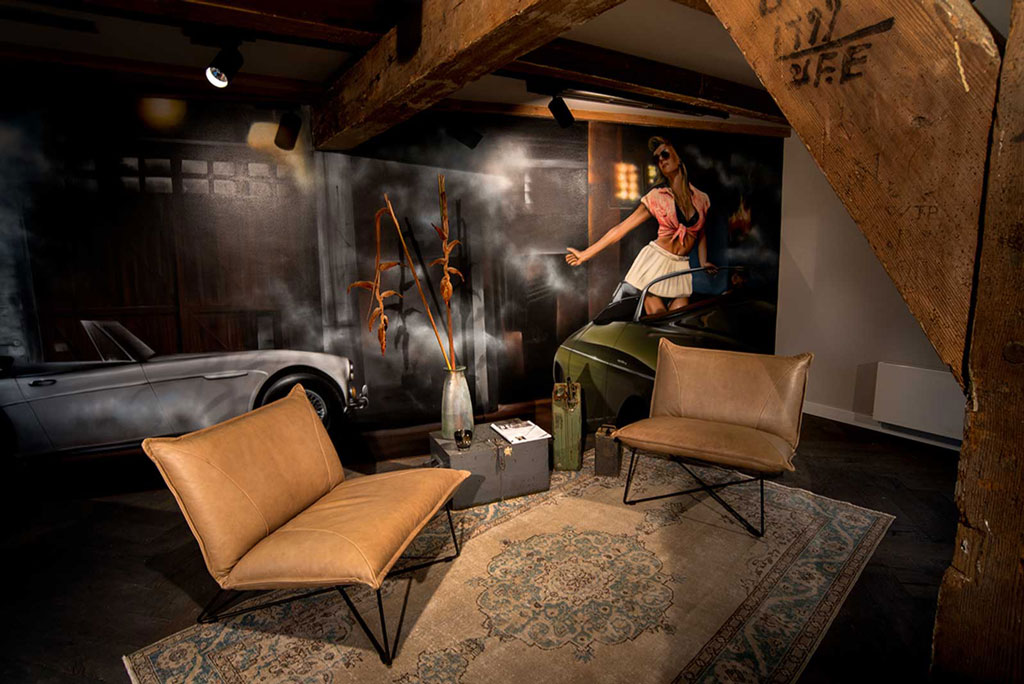 Garage 45 is overflowing with ingenious, beautifully executed pieces, such as a bar top that melds into an inviting sofa, or the designer standing tables which make for smart conference room arrangements.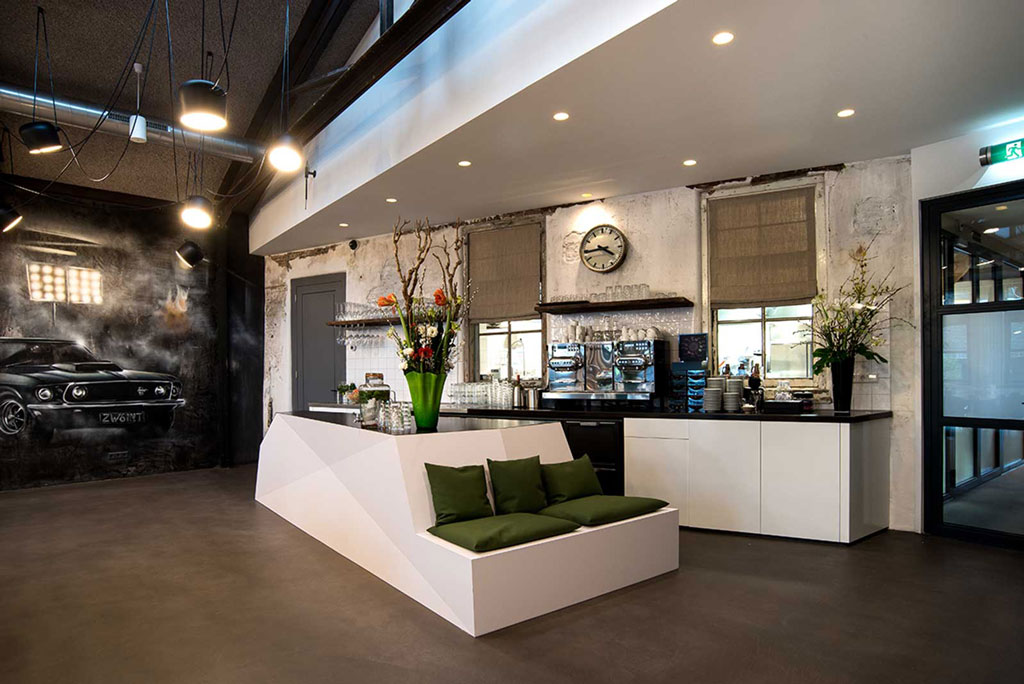 Interiors are flooded with light thanks to the clever lighting fixtures and oversized windows, which, when needed, are draped in rich heavy curtains for a dramatic effect.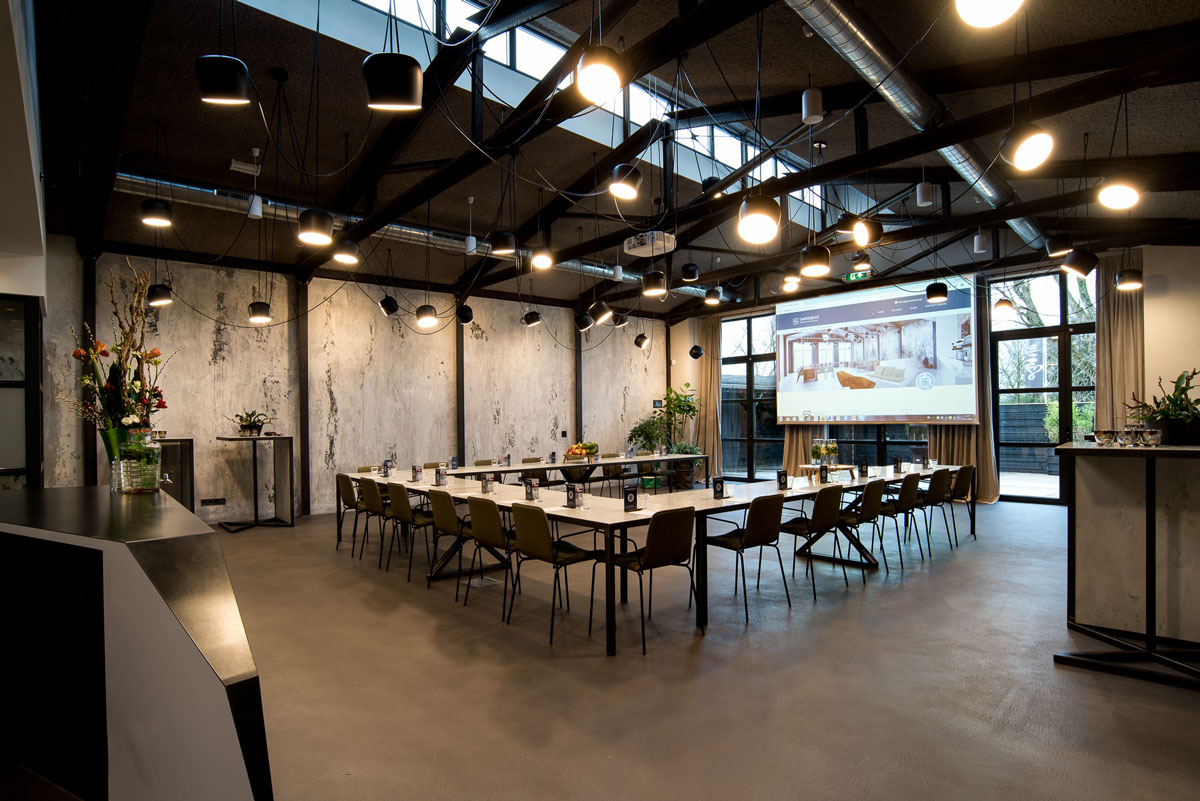 Although considered a suburb of Amsterdam, due to its close proximity to the capital (about 10 Km), Amstelveen is in fact a green little city, famed for its leafy parks and upscale, cosmopolitan vibe, so this hip garage-turned-meeting venue only adds to its creative energy.