With a design that blurs the line between past and present, and a menu inspired by the theater where it resides, Cannavacciuolo Café & Bistrot makes for a classy, albeit gracefully informal, dining experience in the heart of Novara.
A brainchild of two-Michelin-star chef Antonino Cannavacciuolo, the restaurant sits within the splendid 19th century confines of Teatro Coccia, one of Italy's most active opera houses.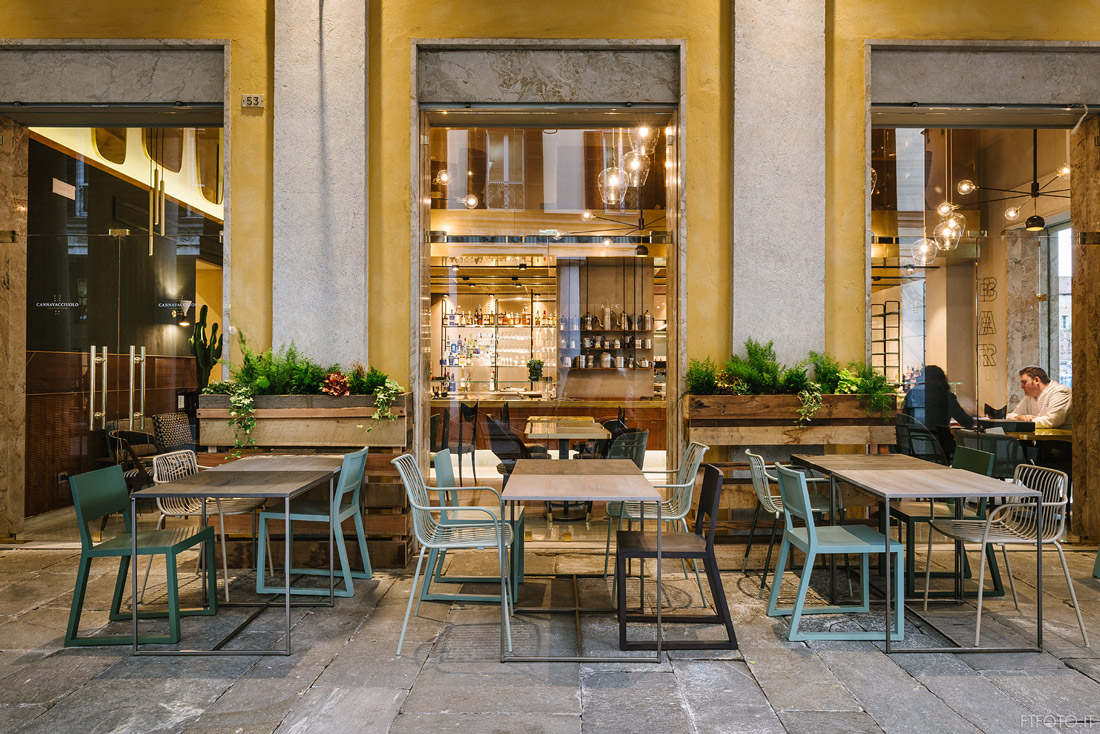 Large windows and soaring ceilings characterize the ground floor, which houses a stylish bar and pasticceria. This bright, open space has a sophisticated retro feel, supported by resin topped tables, hanging brass lamps, and a polished onyx floor. Natural materials such as leather and wood are used generously throughout, adding warmth and class to the composition.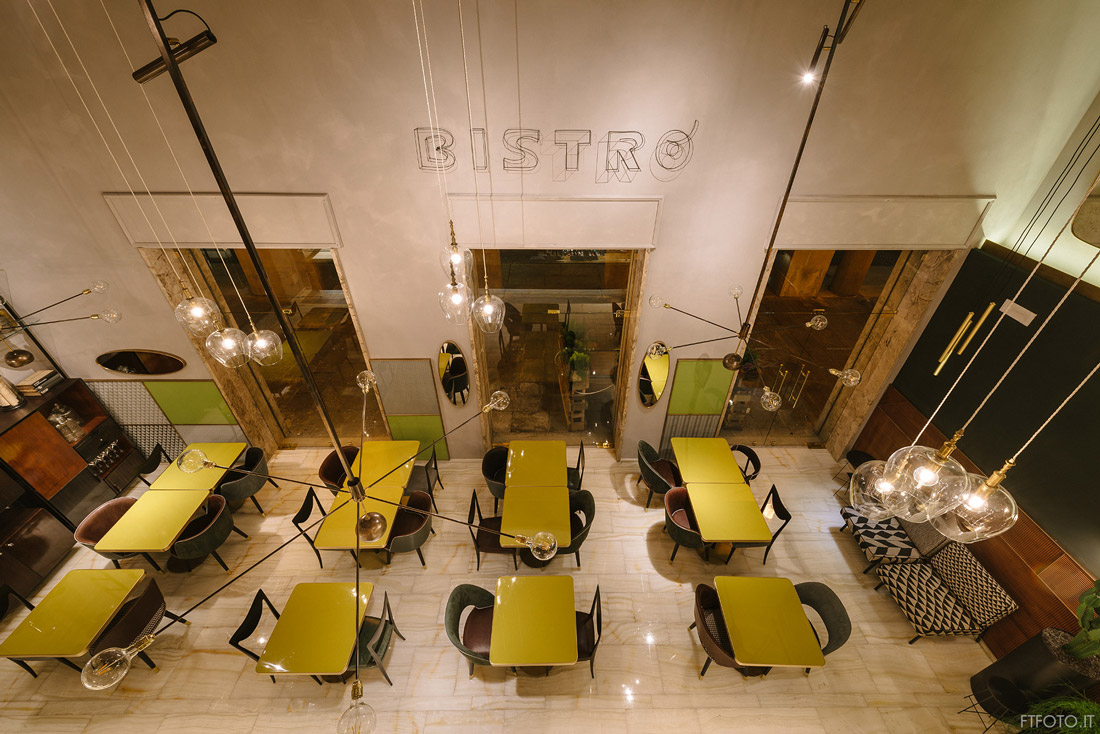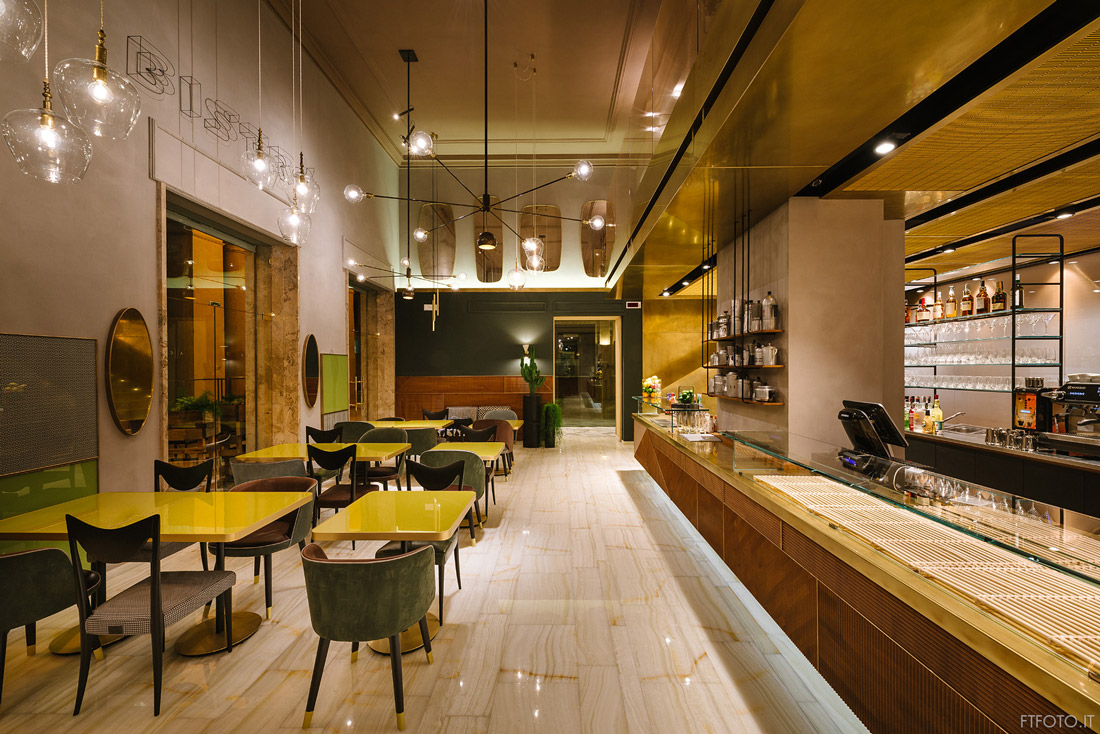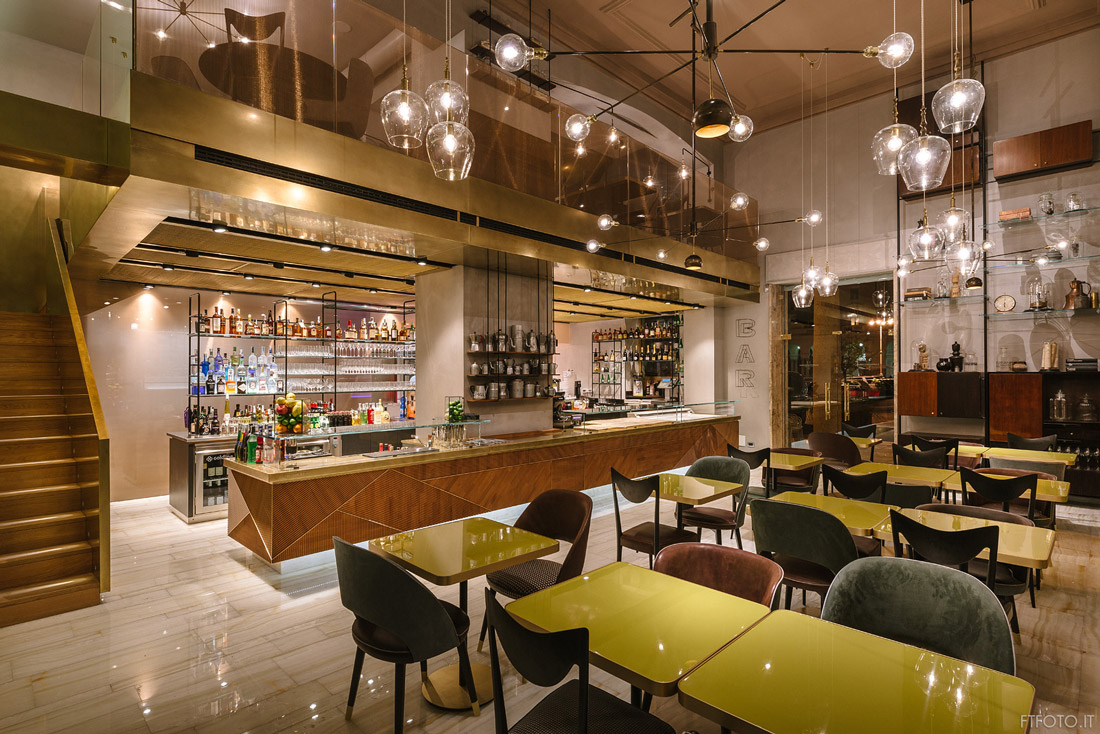 Inspired by the same aesthetics of the 50's and 60's, the bistro upstairs surrounds patrons with chic, refined decor in period colors and patterns. Lush greenery, warm wood floors, and an eclectic mix of chairs give this dining area a relaxed and intimate living-room feel.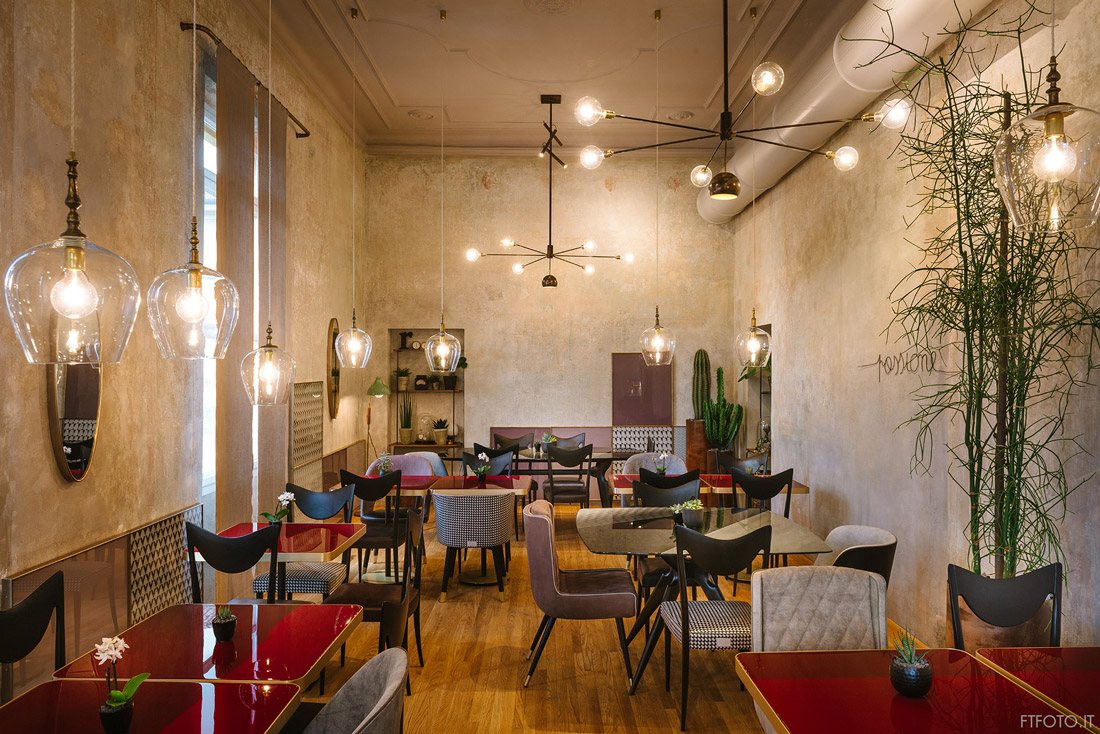 A sprawling greenery-decked outdoor terrace complements the establishment, providing a spectacular setting for sunny alfresco lunches and dinners under the stars.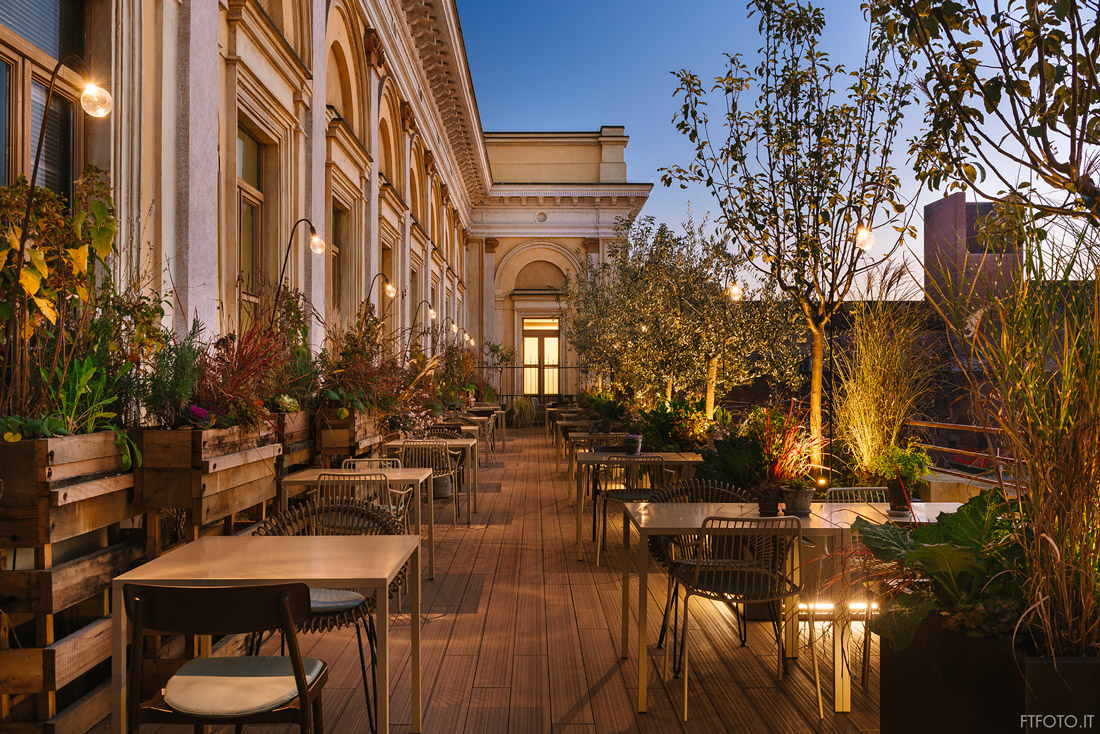 Created by Cierreesse studio, in collaboration with architect Arturo Montanelli and interior designer Draga Obradovic, the Cannavacciuolo Café & Bistrot is a study in casual elegance, overflowing with vintage charm and character. The menu focuses mainly on Piedmontese flavors and the finest seasonal ingredients, with everything from freshly baked pastries and artful cakes to fanciful pasta and creative meat dishes.
Photography: FTfoto