An urban bistro by the waterfront in The Hague, Mama Kelly serves mouthwatering chicken and lobster specialties in a staggering industrial space.
Located in the city's Binckhorst area, the restaurant occupies the old boiler room of the Caballero cigarette factory, leaving many of the original elements in place. Rein Rambaldo, one of the owners of Mama Kelly and the founder of design studio De Horeca Fabriek, is responsible for the bistro's look and feel – a mashup of sleek and industrial in an edgy package.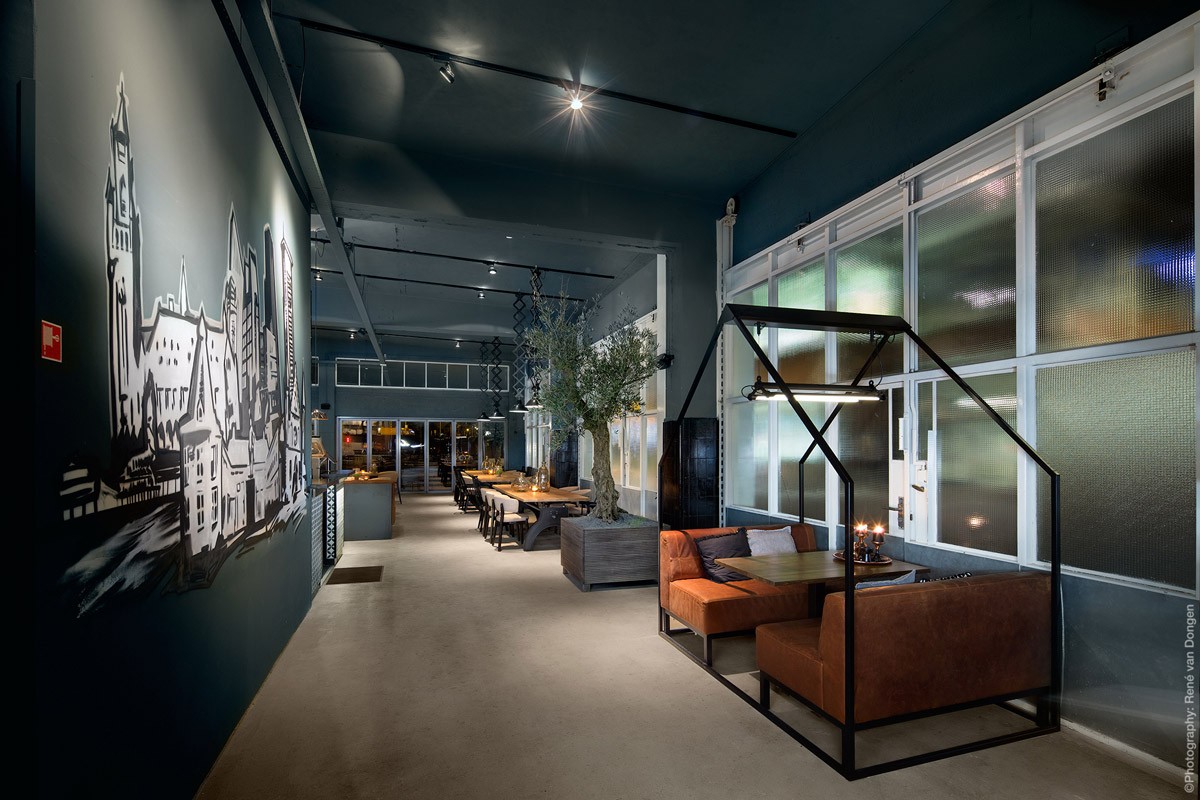 The space is broken up into various zones, including a stylish dining area with white tablecloths, a huge open kitchen that allows guests to see the chef in action, and an inspiring bar area with high top chairs and communal wooden tables. The bar itself is a visual centerpiece, finished in polished copper and complemented by chic hanging pendants.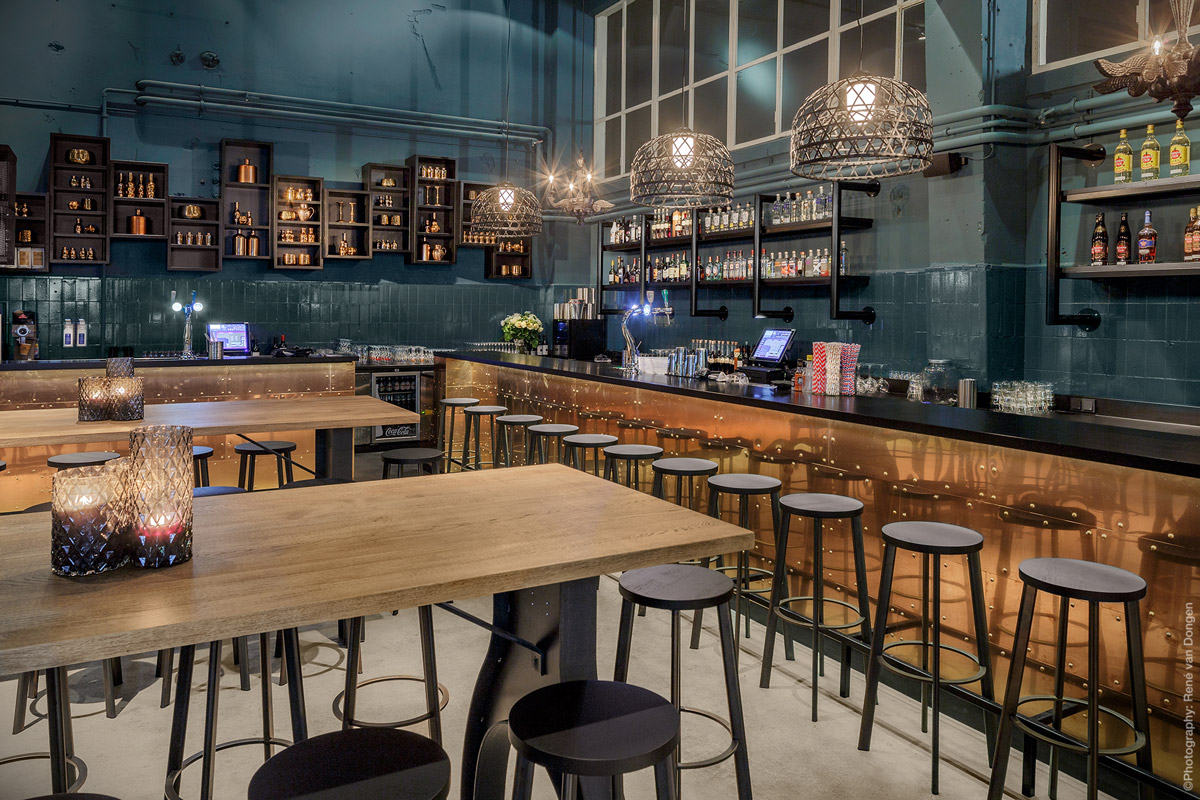 The design has a rough-hewn industrial charm, with impressive 12m-high ceilings, exposed pipework, and lots of unfinished surfaces. Nevertheless, it's the contrasting styles and little details scattered throughout that really make the aesthetics intriguing.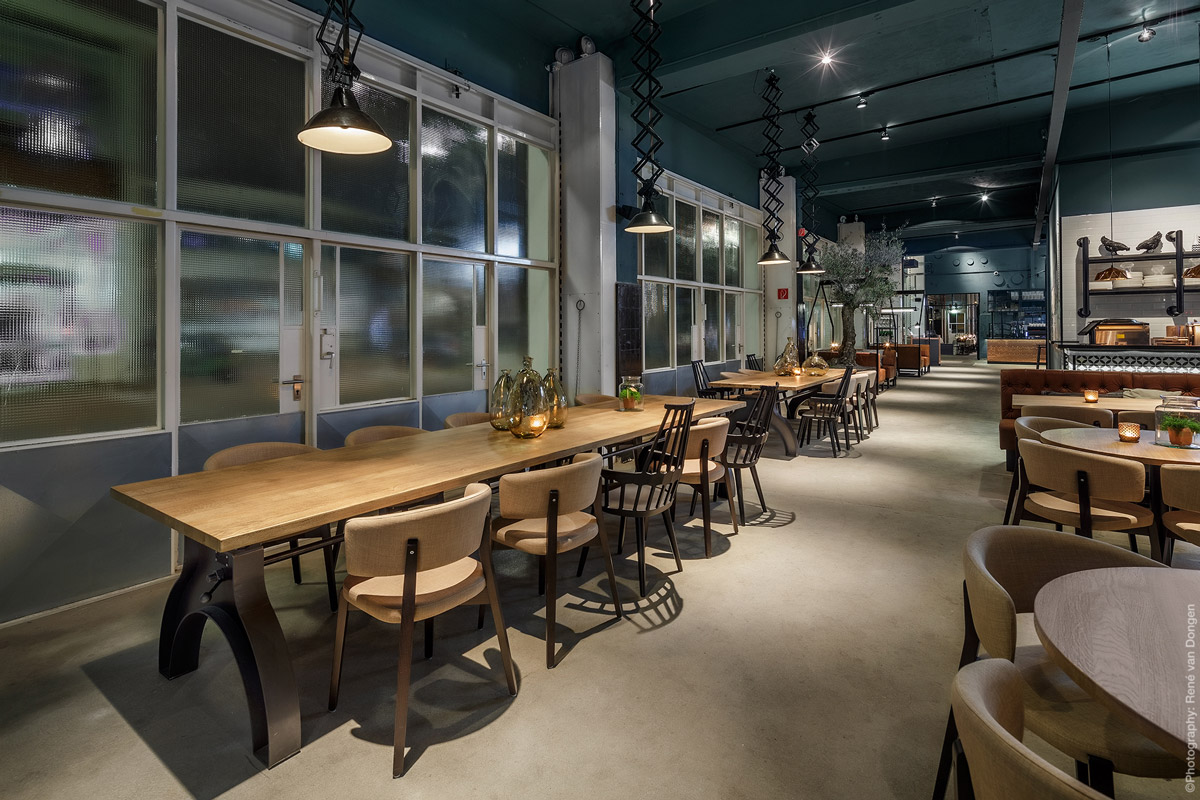 The juxtaposition of colors and textures is simply mesmerizing. A limited palette of black, white, and grey blue adds a sense of contemporary sophistication to the space, while warm, natural materials such as wood and leather bring in a touch of class and organic warmth.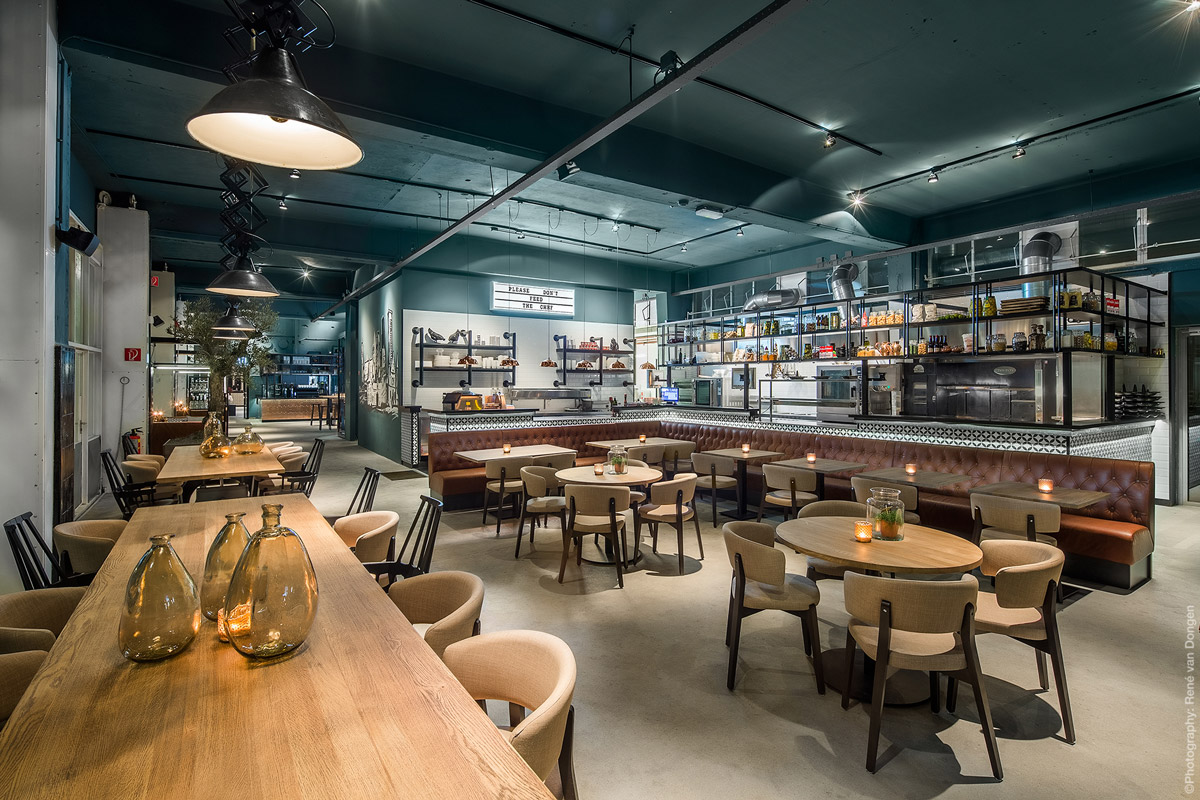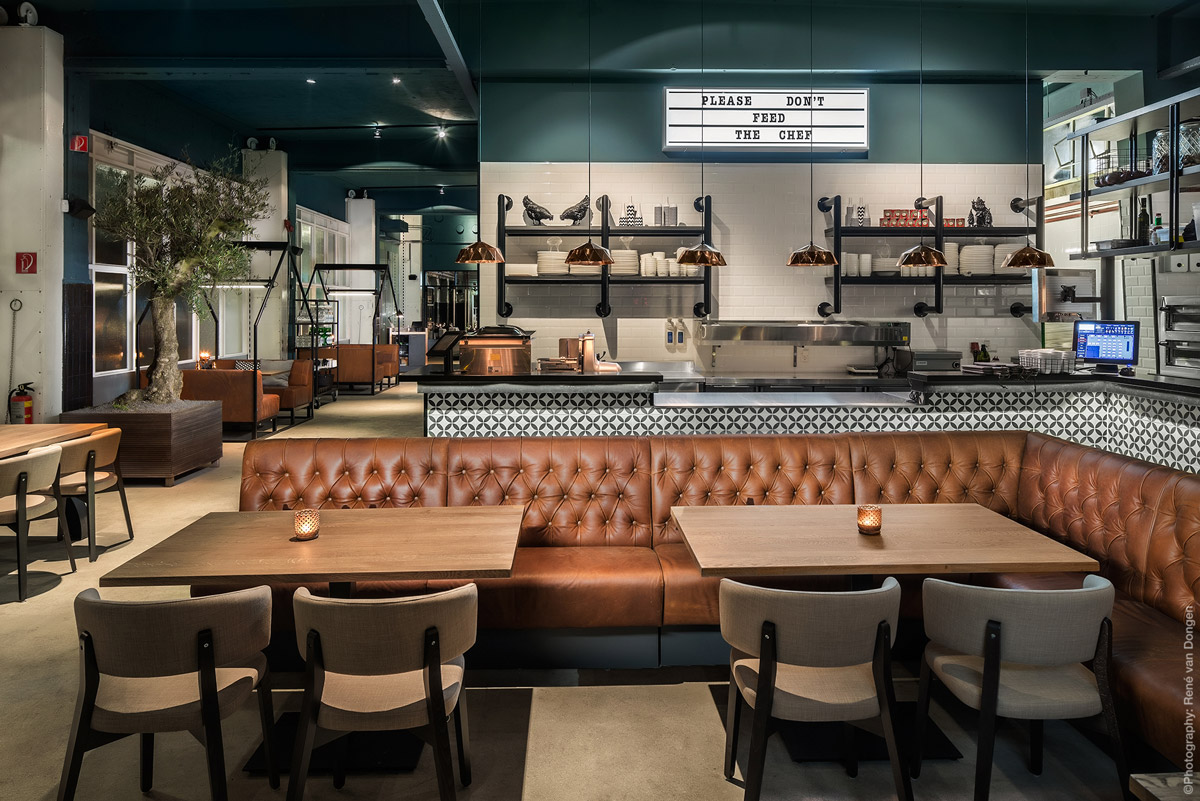 The list of cool design details continues with a statement white brick wall, a funky neon sign saying "Guess where I am?", and a sexy, elegant lady painted on the wall.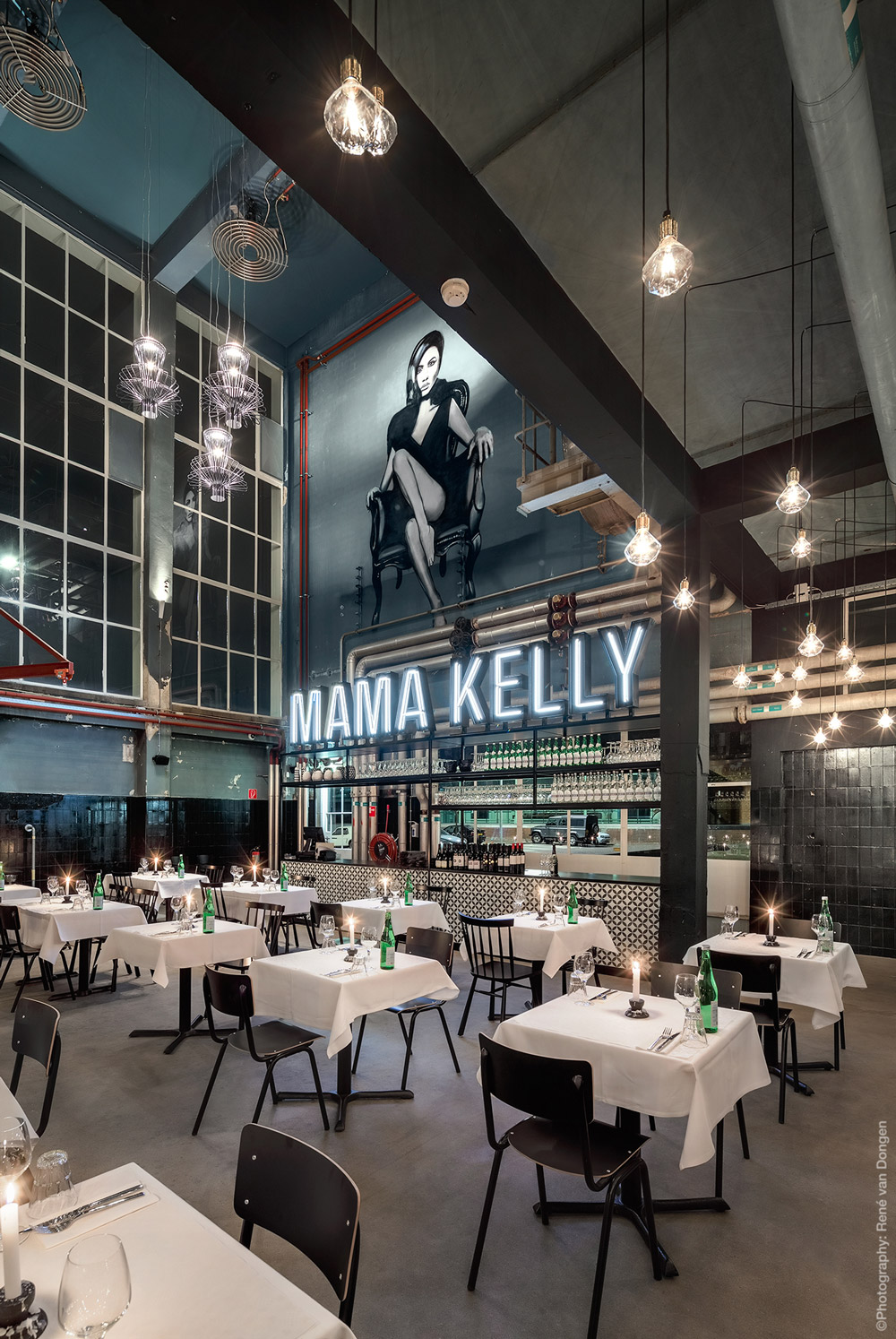 Featuring a two-meter charcoal grill, it's no wonder meals at Mama Kelly are centered around rotisserie chicken and lobster. But, you know what they say, the shorter the menu, the better the food. They also offer a couple of delicious vegetarian options such as risotto, as well as juicy steaks and decadent desserts.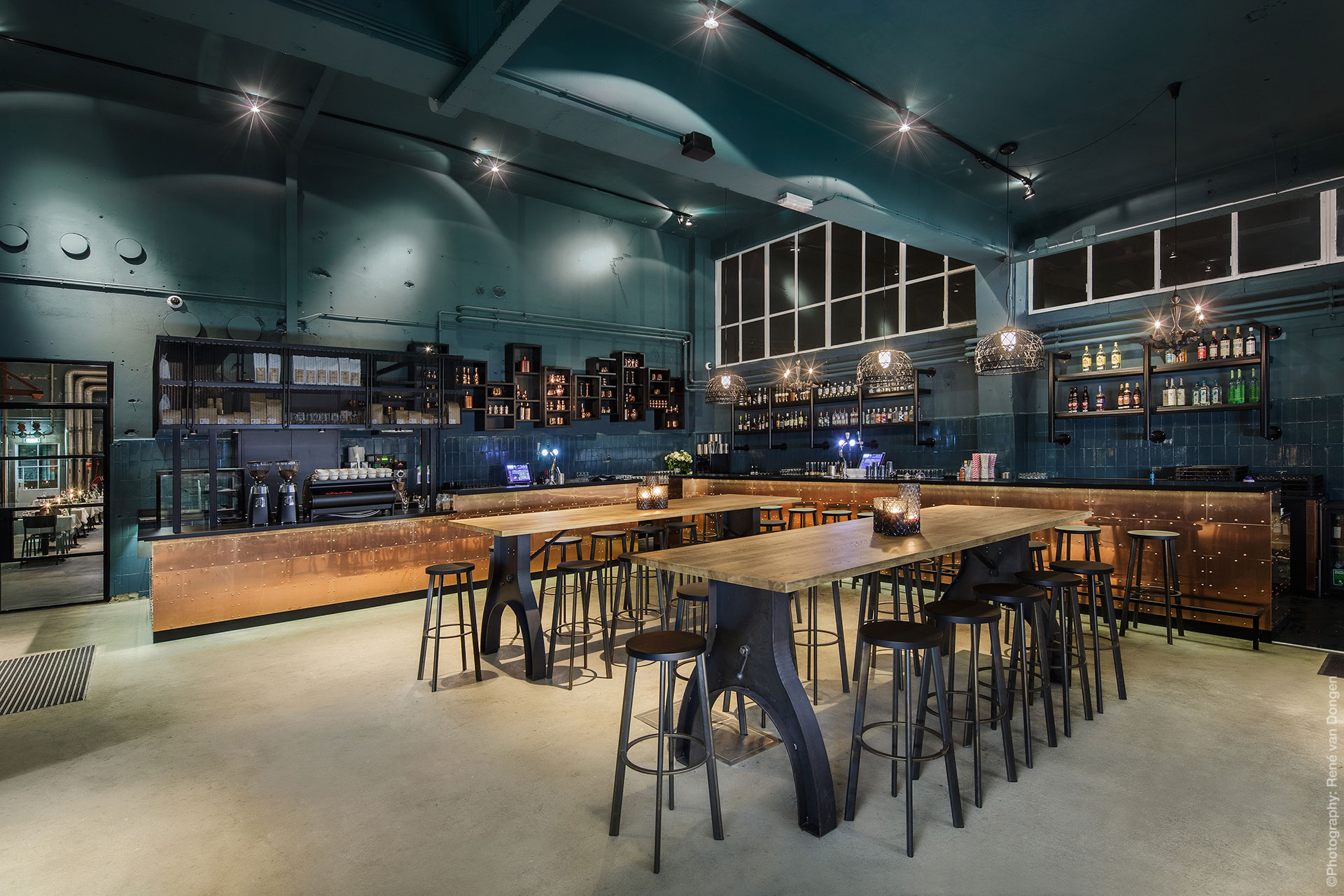 During the warmer months, guests have the option to dine on the outdoor waterfront terrace, elegantly outfitted with black rattan furnishings.