This bright blue car wash would not have looked out of place in Juzcar, the Spanish pueblo blanco turned the first Smurf Village in the world. But thanks to architect Lina Toro, it fits surprisingly well into its setting on Costa Rica street in Madrid.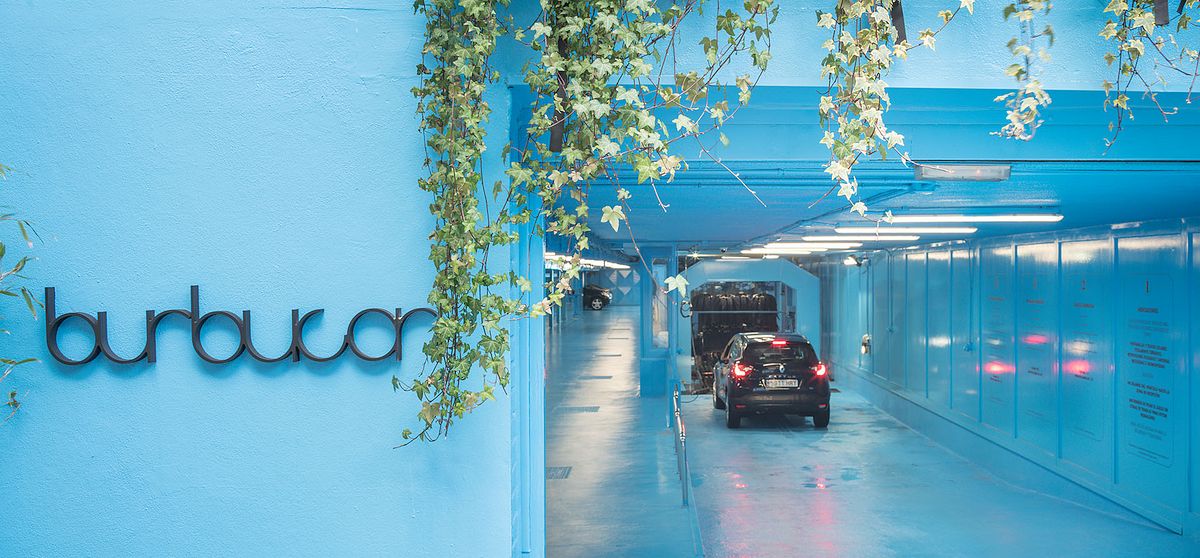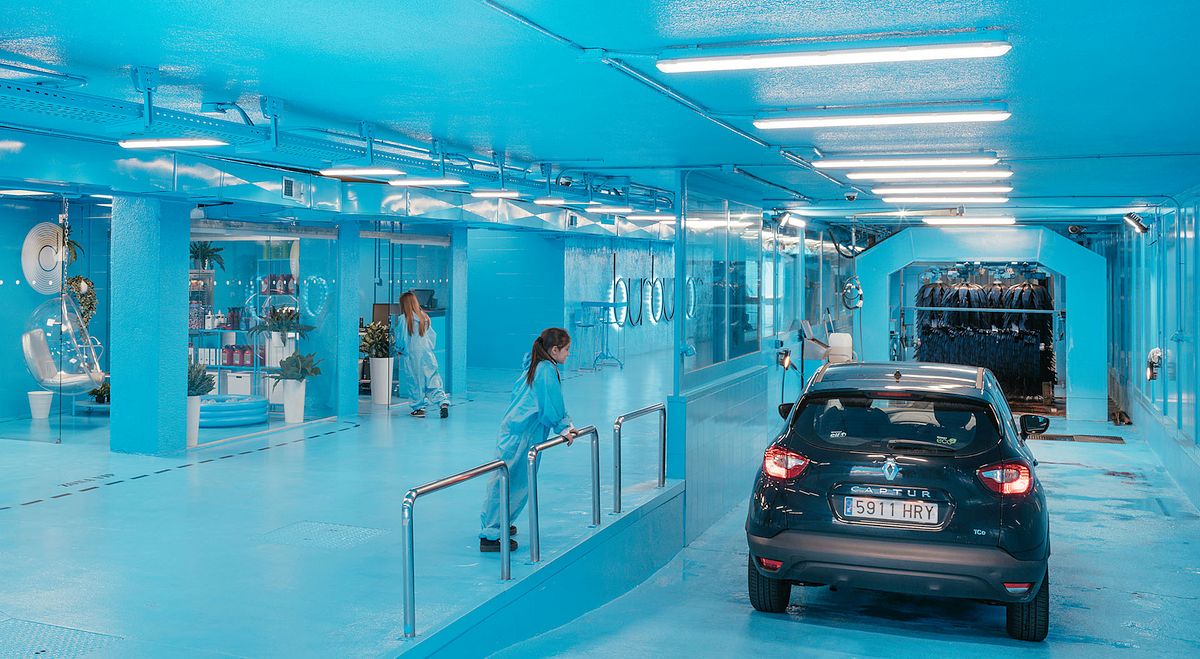 Occupying a 70m-long and 12m-wide tube in the basement of a seven-storey residential building, Burbucar is probably the most stylish and unique car wash you've ever seen.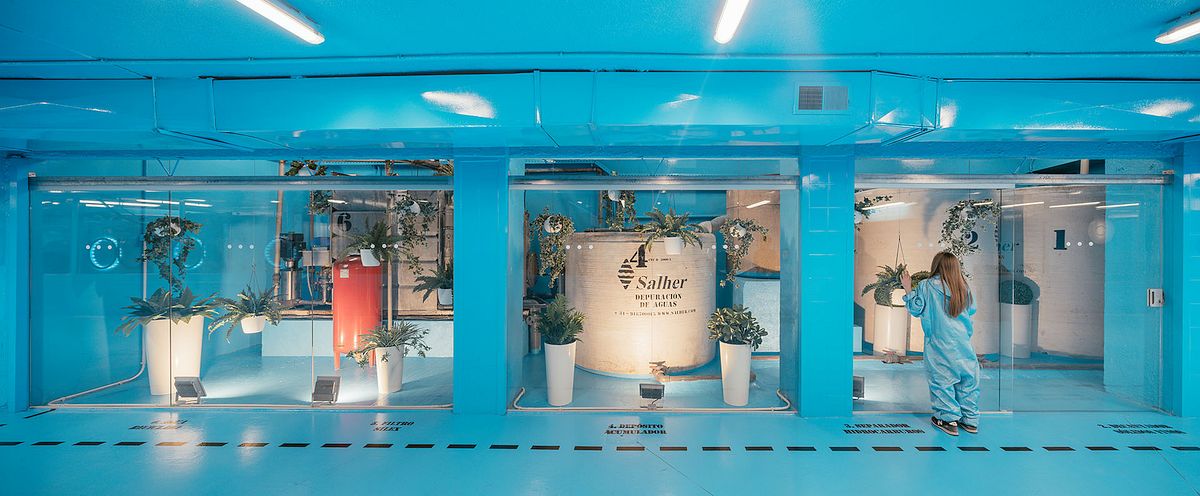 The idea behind the renovation project was to transform a conventional Madrid car wash into a technified SPA, and that's pretty much exactly what Spanish architect Lina Toro managed to achieve by cladding the facility's interior with vibrant blue epoxy paint and putting on display all its mechanical and technical components.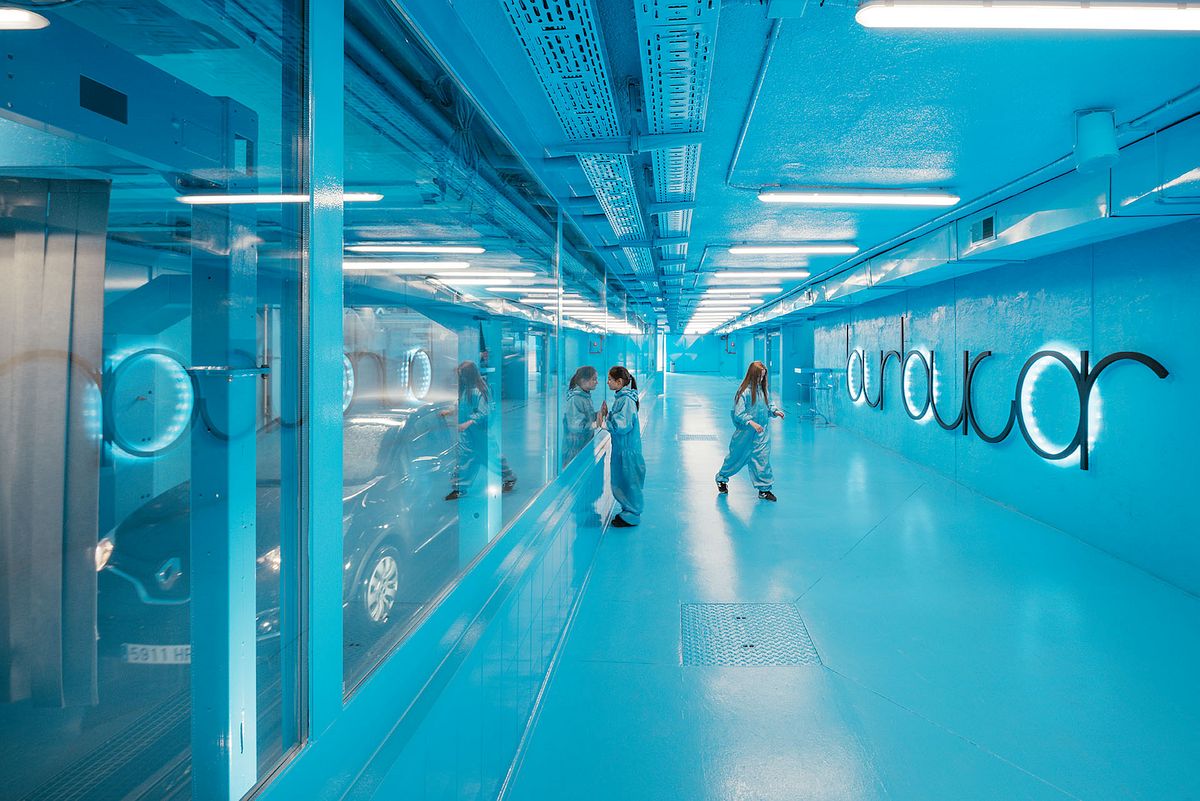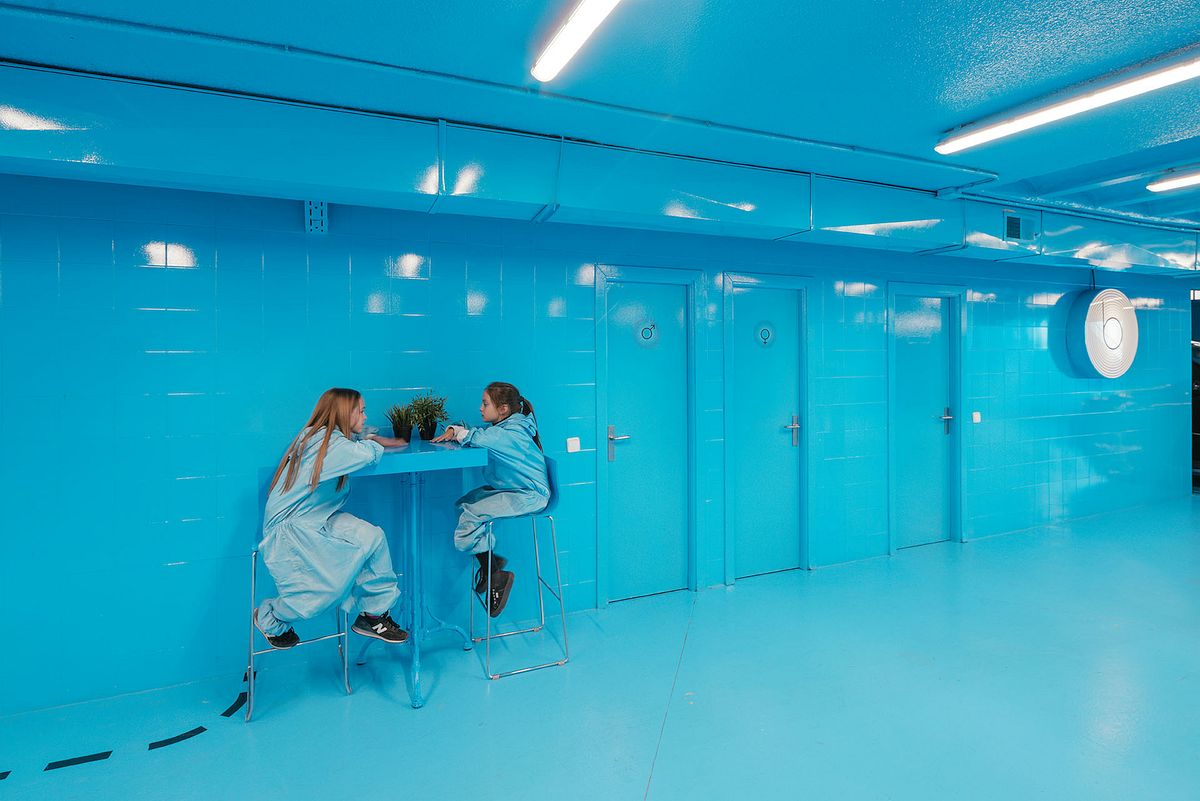 The formerly hidden washing processes is now revealed through massive glass windows, and customers have dedicated spaces for waiting and watching their car get cleaned.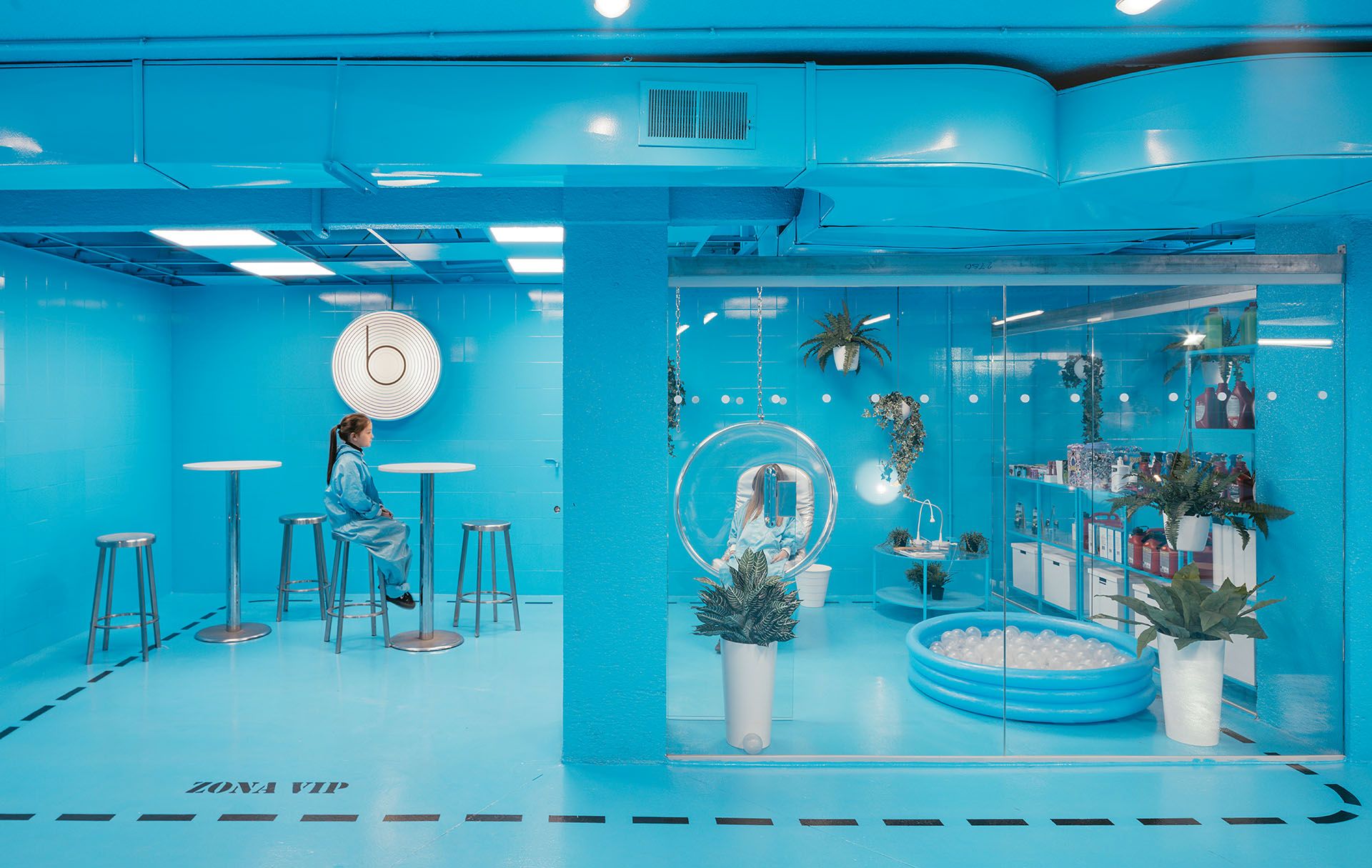 The most eye-catching area is the modern VIP Room, decorated with indoor plants, a sleek hanging bubble chair, and a ball pool, but there's also a purifying-showcase that allows patrons to witness the recycling process of the water through a custom-built showcase.
Open 12 hours a day from Monday to Saturday, Burbucar uses innovative eco-friendly technology to wash an average of 80 cars a day, and the process takes about 25 minutes.
All images by Imagen Subliminal (Miguel de Guzmán / Rocío Romero) | Video courtesy of El Hijo Tonto