Located in the district of L'Eixample, this sleek tapas joint serves up gourmet bites with an international flavor in seductive, contemporary surroundings that fit Barcelona like a glove.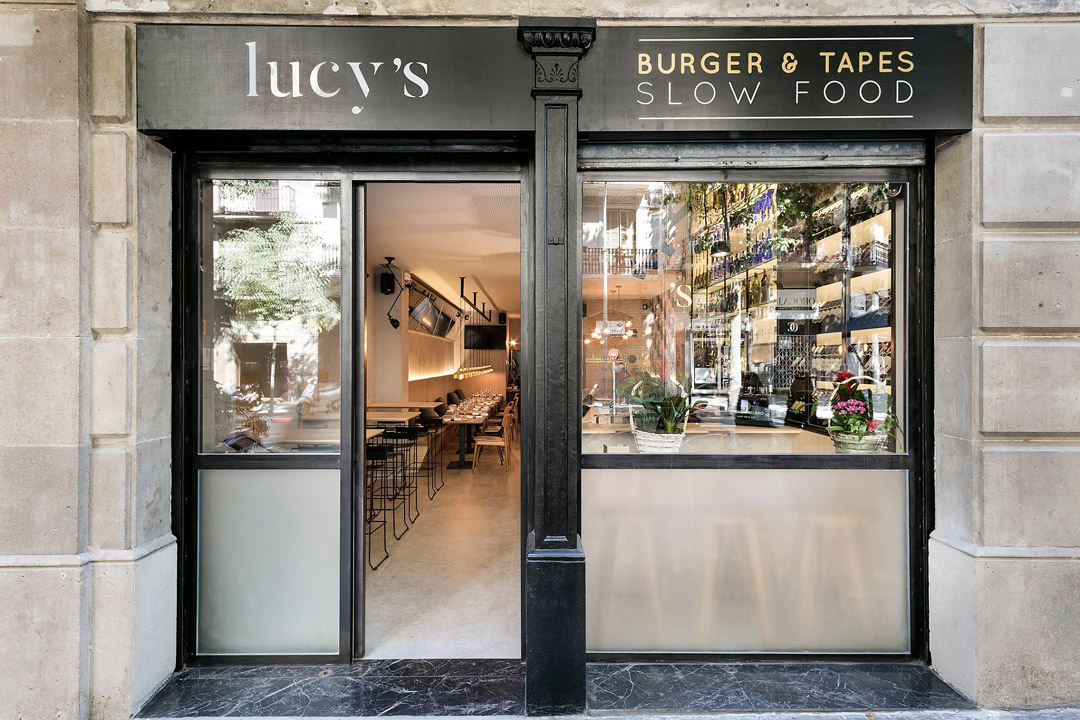 As a cosmopolitan hotbed of design, creativity, and innovation, it's no surprise the Catalan capital is packed with cool places to sit down and relax after a day of sightseeing. A new arrival on the city's ever-evolving social and culinary scene is Lucy's Burger & Tapas, a hip, modern eatery devoted to the principles of Slow Food.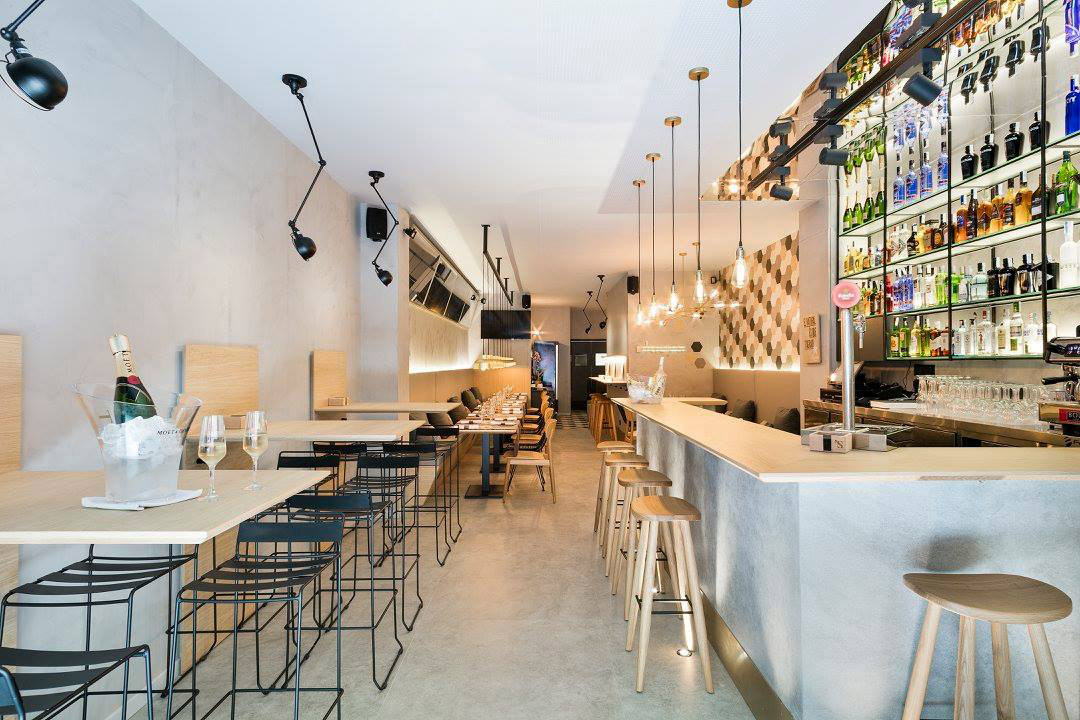 Designed by Barcelona-based studio Dröm Living, the space feels like a natural extension of the restaurant's culinary concept. The architects completely renovated a derelict locale in the heart of the city and decorated it in a style they describe as "dynamic minimalism".
The interior features a bright, clean aesthetic, balanced with graciously warm details, such as the golden lamps hanging over the tables or the blonde, solid oak wood used throughout.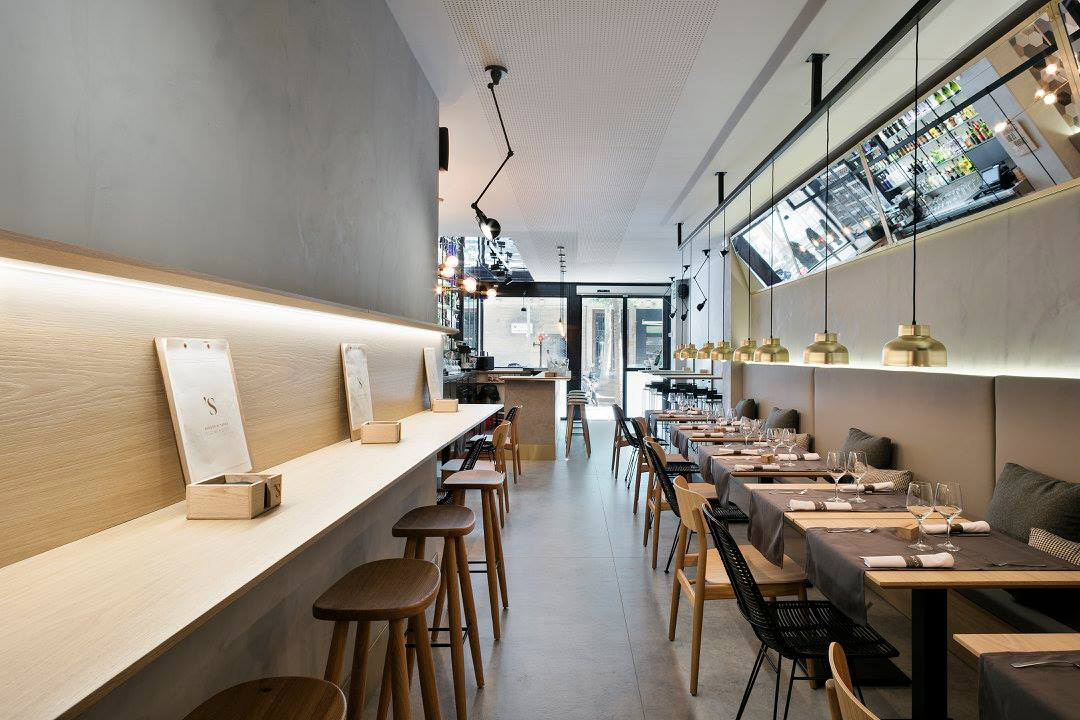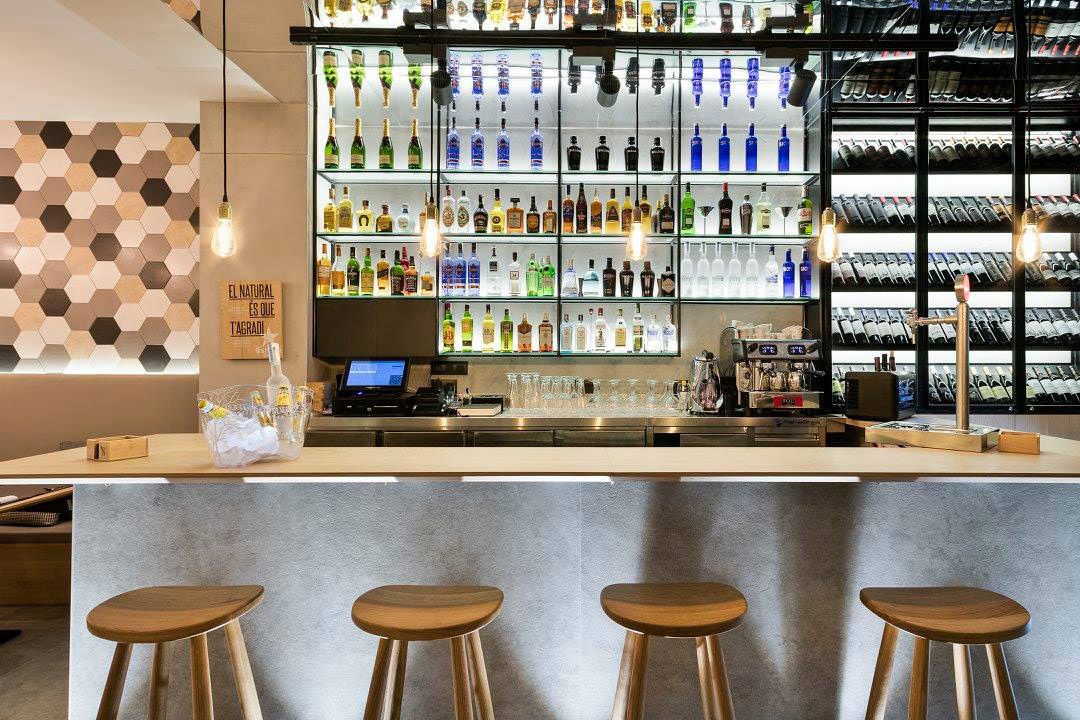 While the layout includes different seating arrangements for different customers and moods, all are bathed in refined, earthy tones and designed for relaxed, sophisticated meals, whether alone or in company.
The interior has a fresh and invigorating Scandi look, and eye-catching design accents are everywhere, like the occasional honeycomb geometrics on the wall & floor or the bespoke industrial style mirrors that drop from the ceiling, creating the illusion of a larger and higher space.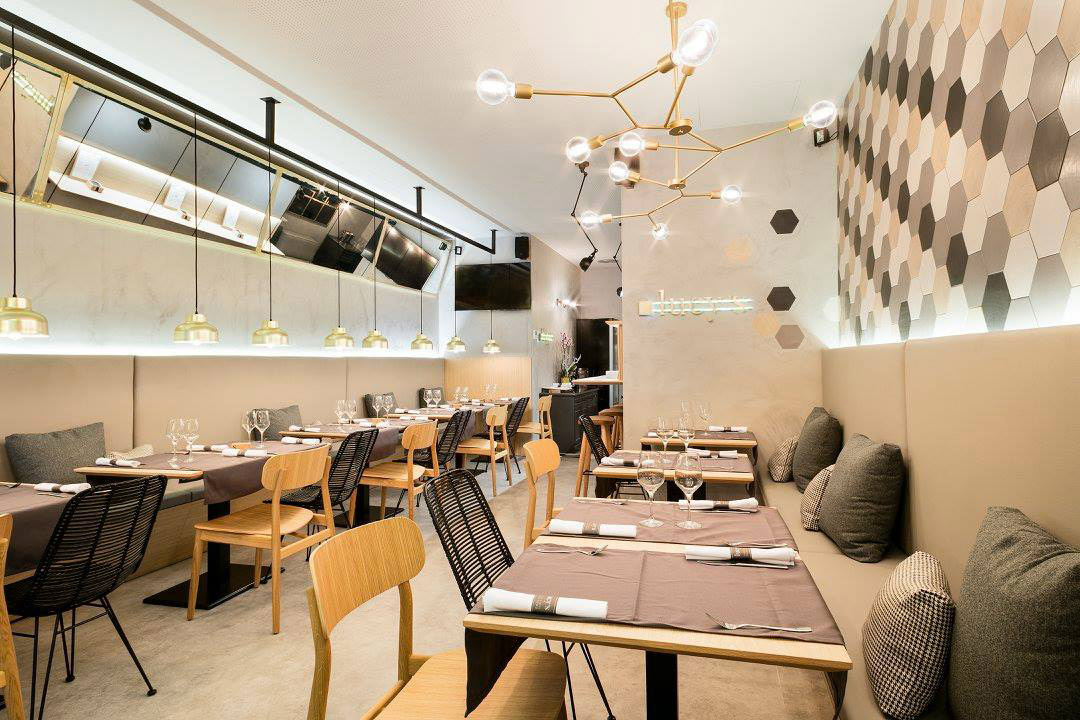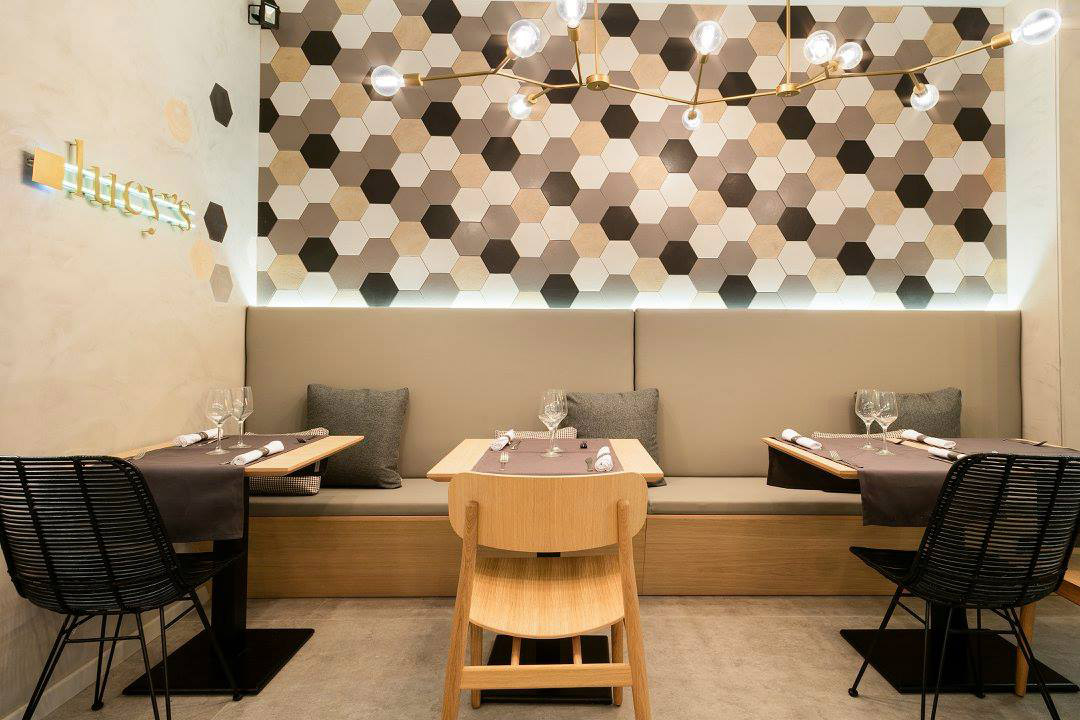 The pristine porcelain pavement serves as a blank canvas for the stylish decor adorning the restaurant, which mixes quirky vintage black chairs with artsy lighting fixtures and contemporary furniture pieces, custom designed by Dröm Living for this particular project.