From the hip decor to the innovative Michelin-starred cuisine, this elegant, little restaurant provides one of New York City's top dining experiences.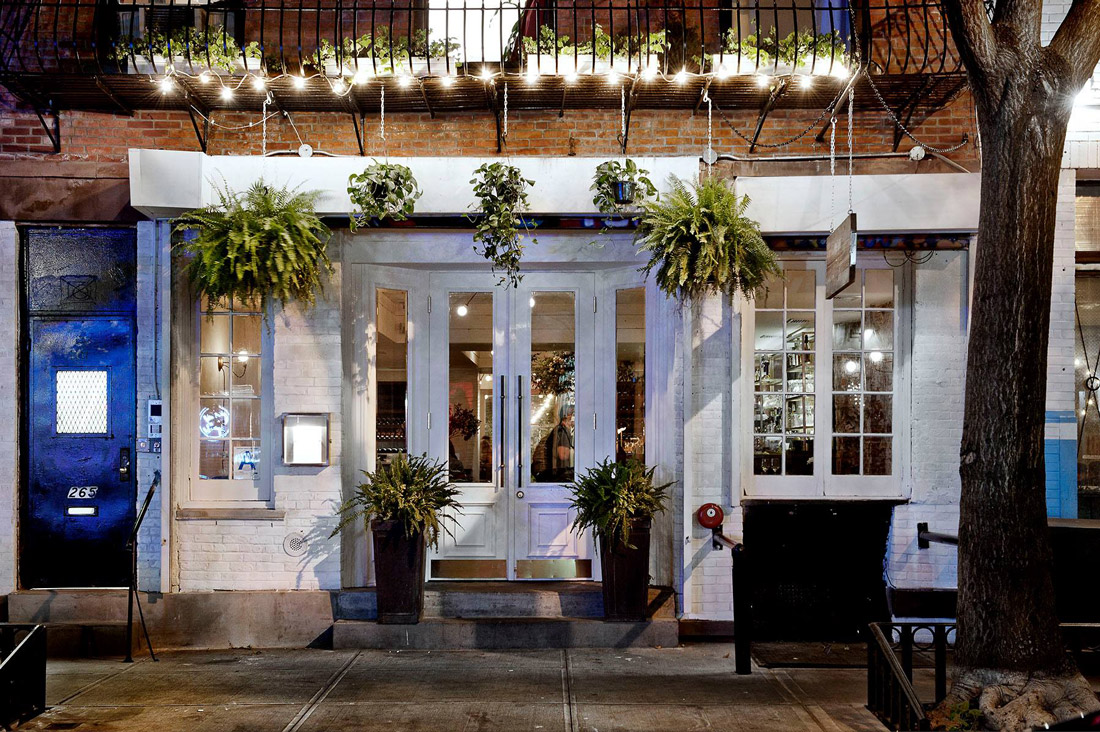 Situated in trendy Nolita, The Musket Room is a collaboration between restaurateur Jennifer Vitagliano and New Zealand-born chef Matt Lambert & his wife, general manager Barbara Lambert. As an Auckland native, the chef celebrates the history and development of New Zealand cuisine with a seasonal menu full of irresistible, artistically presented dishes.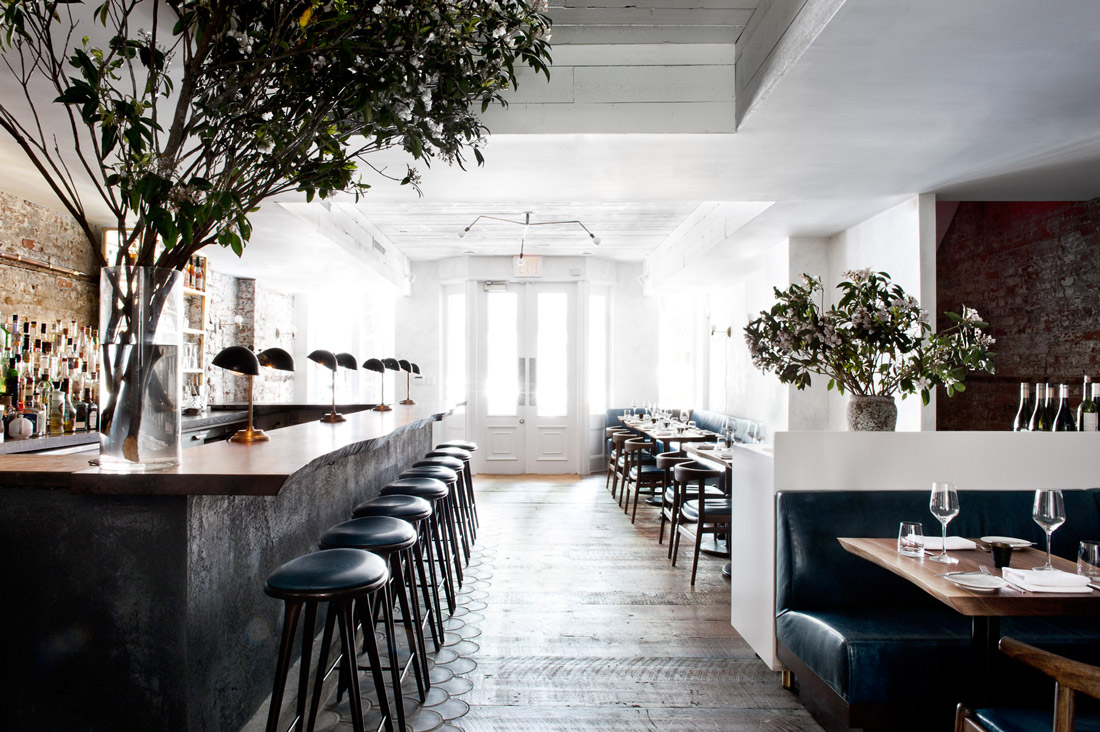 Designed by award-wining Alexander Waterworth Interiors, the surroundings are as delectable as the food. The 70-seat restaurant greets diners with an arresting 20-foot walnut timber bar and submerges them in an atmosphere of rustic elegance.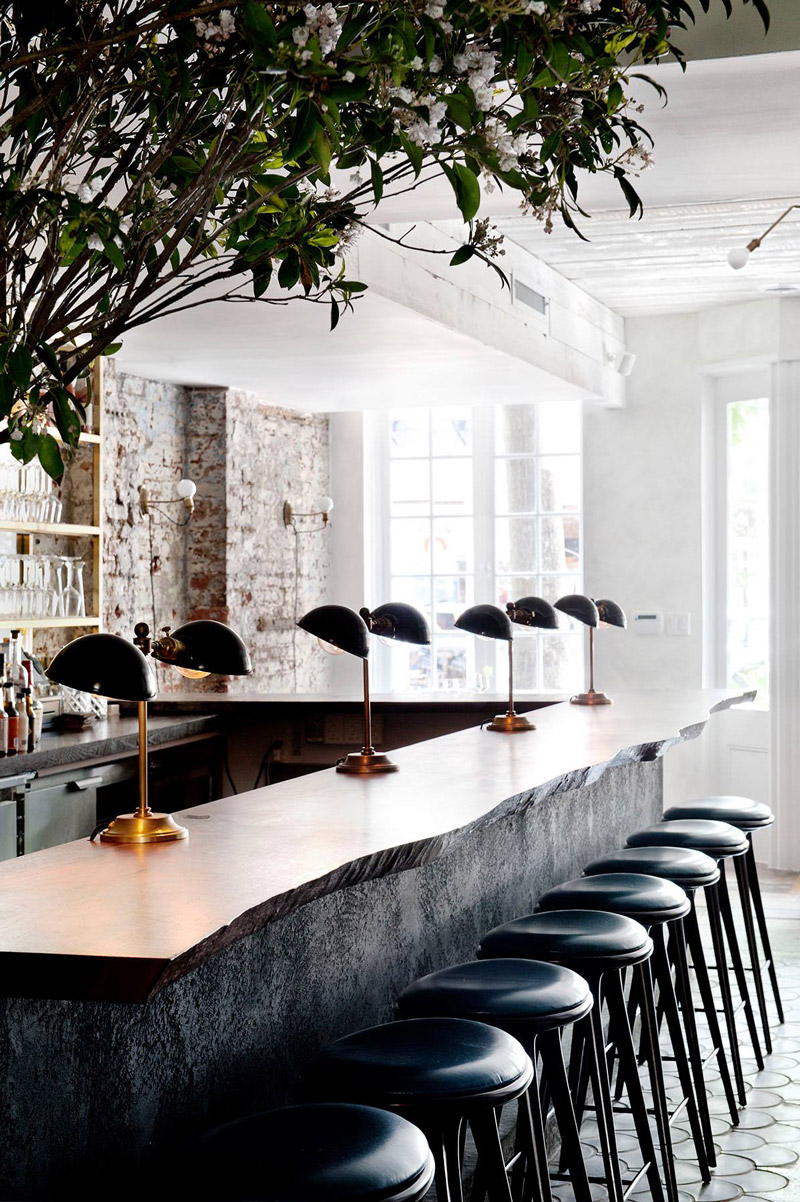 The walnut theme continues into the front room, where bespoke wooden tables and marine blue leather banquets are neatly arranged against lime-washed exposed brick walls.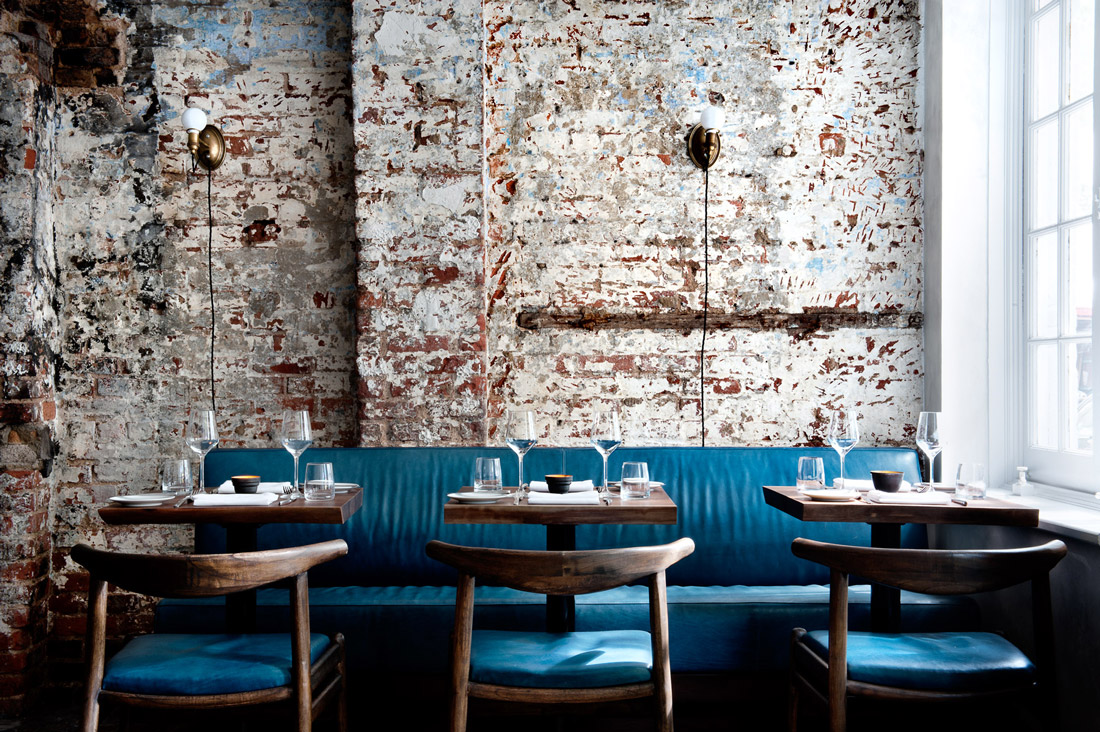 Overlooking the chef's lovely herb garden through generous full length windows, the light-filled dining room in the back has a calmer, more romantic atmosphere, accommodating couples and small groups in stylish, intimate seating arrangements.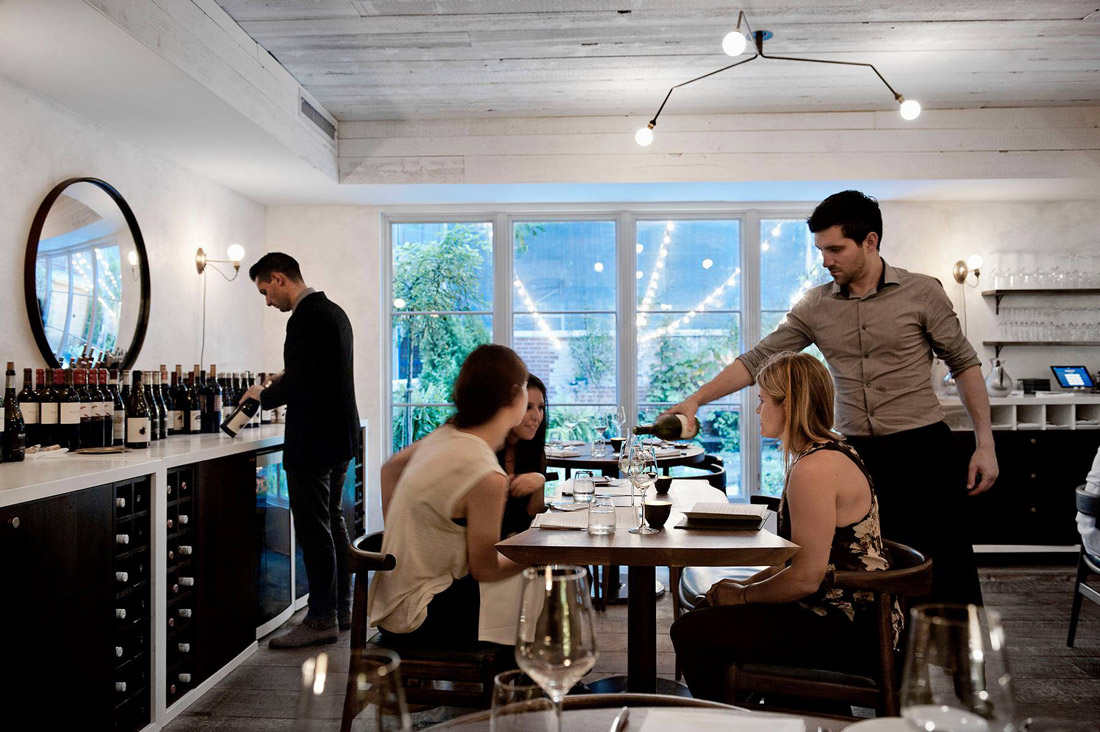 Mid-century modern brass chandeliers illuminate the interior and beautiful hardwood floors with a rugged finish run throughout the space, adding charm and character to this otherwise sophisticated setting.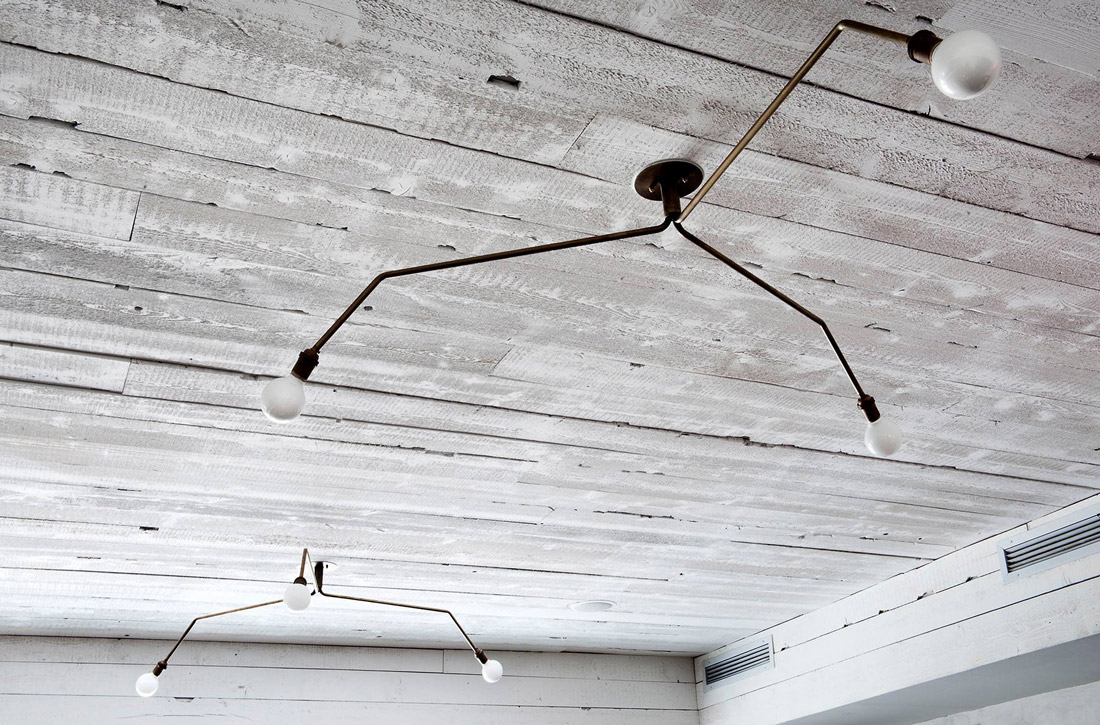 The Musket Room is a wonderful example of how rustic and contemporary design details can be cleverly combined to create one perfect environment that will enhance the atmosphere of any dining experience.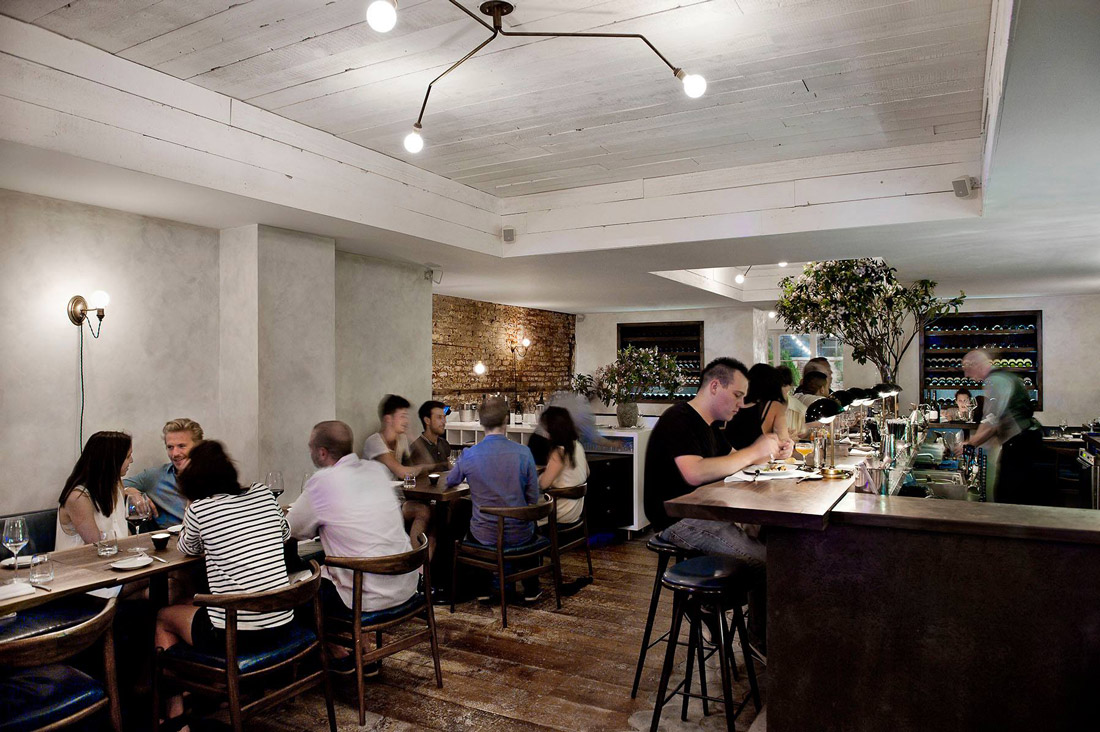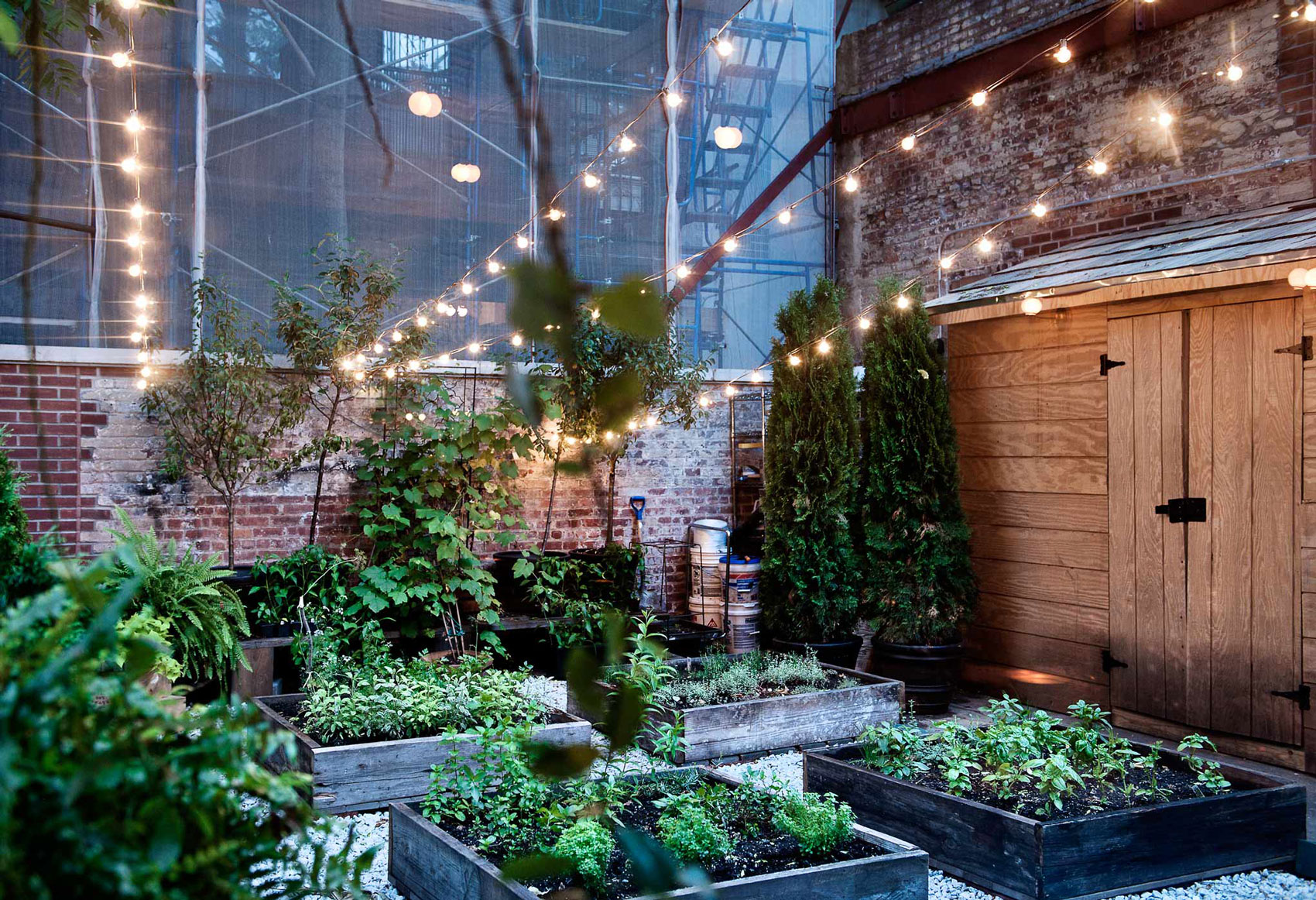 But however good-looking a restaurant is, it's always the food that really brings you back. And here, everything is prepared with passion from the freshest, most exquisite ingredients, and plated to perfection.
Photos by Emily Andrews