Located on the eastern edge of Oia – Santorini's most stunning village, Ikies Traditional Houses is wrapped in inviting sun-drenched terraces and dramatic views of the famed caldera.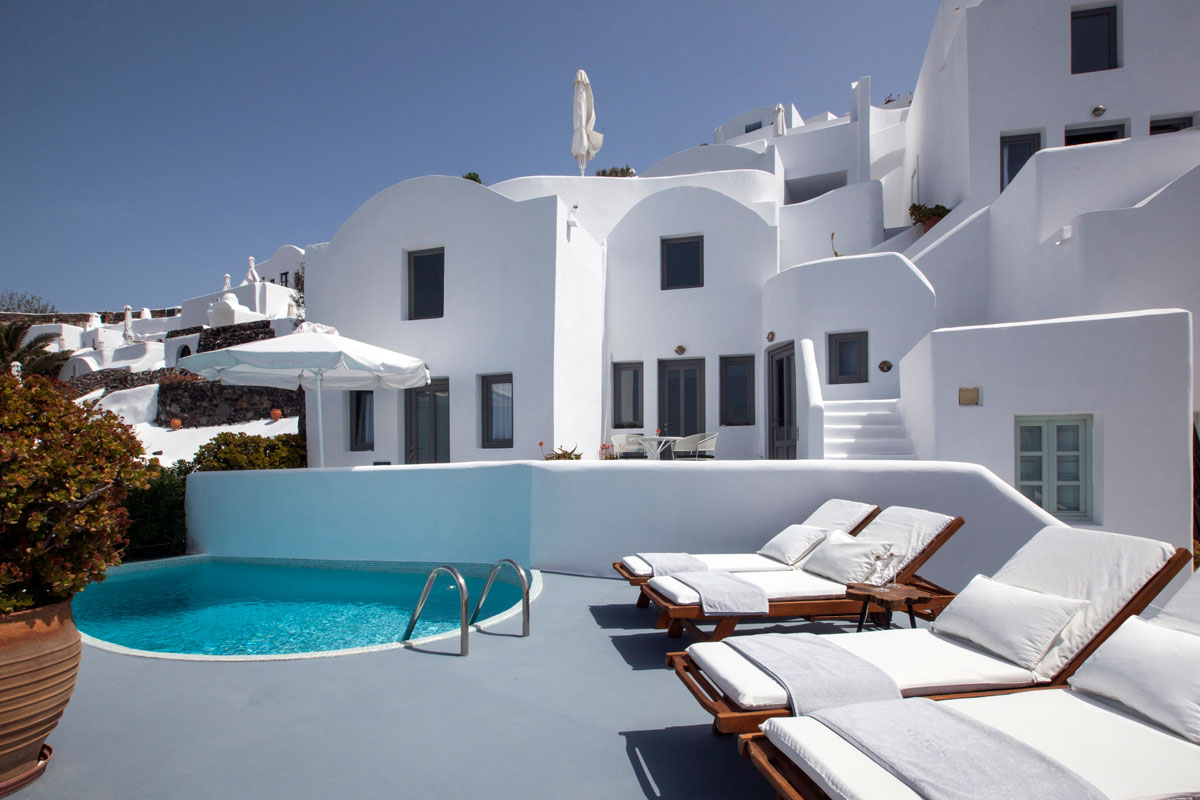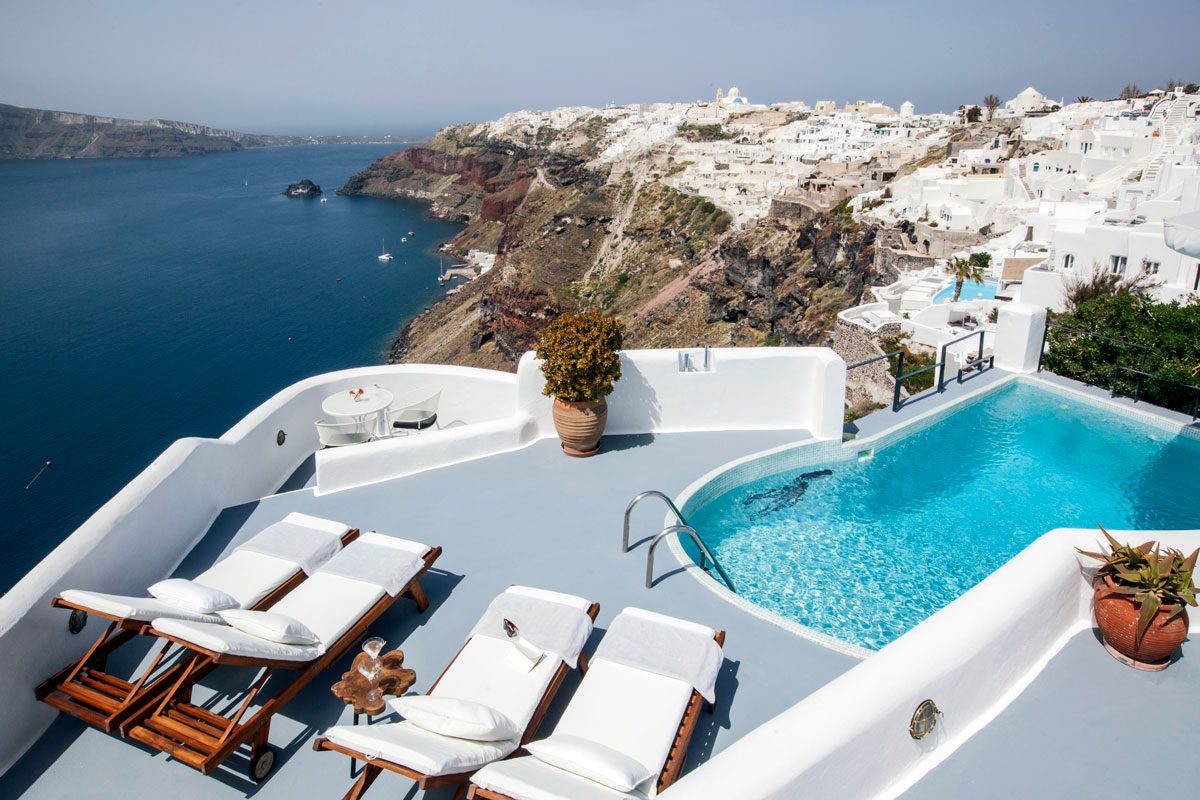 A true boutique hotel, the property is perfect for an idyllic, relaxing stay, with its typical Cycladic architecture and wonderfully designed interiors. It's actually an enclave of whitewashed cave houses dangling on the edge of the caldera. These former fish-net warehouses and dwellings have been skillfully converted into contemporary boutique style accommodation, providing guests with the kind of vacation that will remain etched in their mind forever.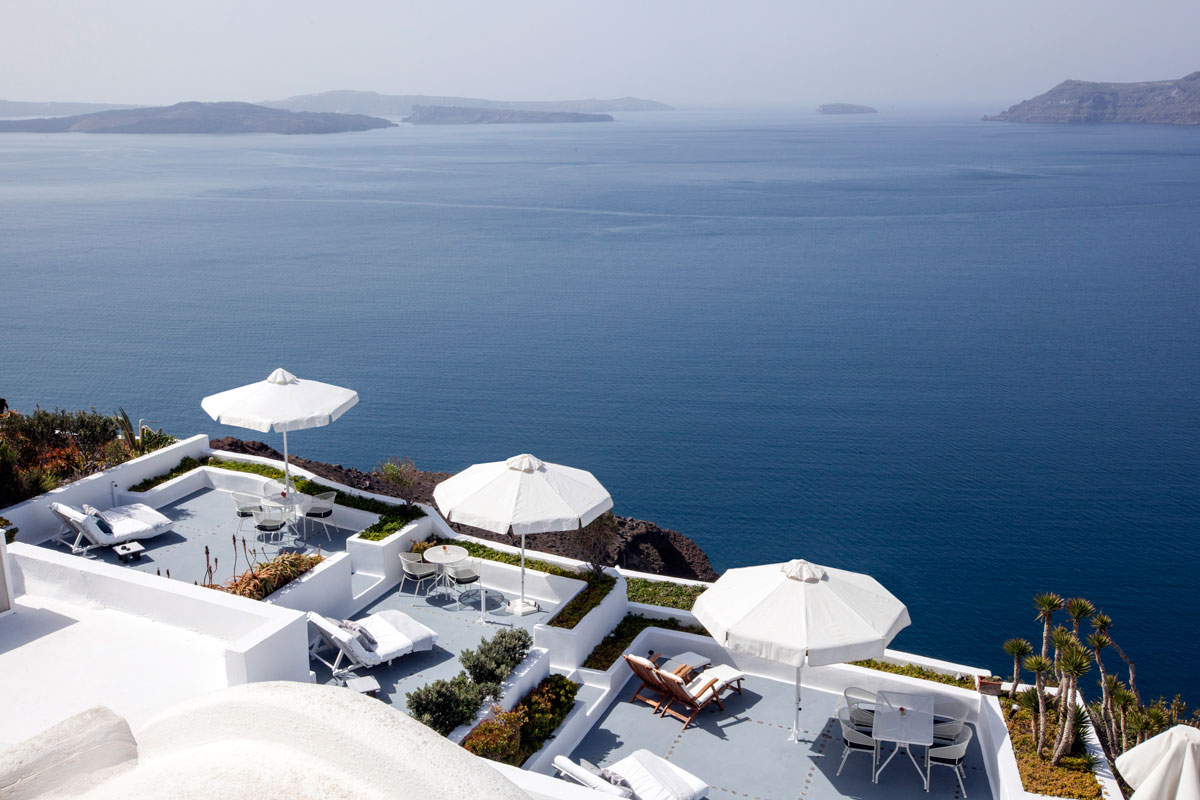 There are three types of lodging available – Suites, Maisonettes, and Studios, all featuring plush bedding and private terraces with breathtaking views.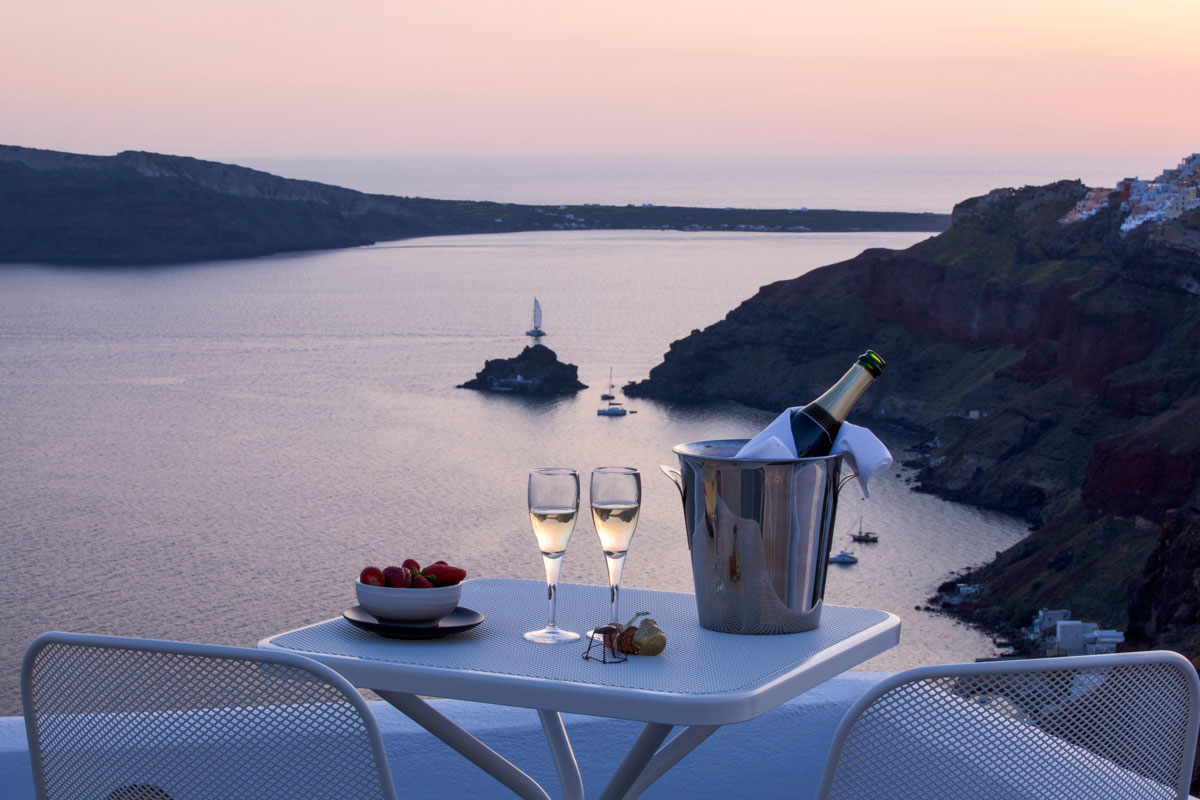 The tree studios – The Artisan's House, The Boatman's House, and The Gardener's House – are tasteful one-bedroom apartments, complete with luxury queen-sized beds, alfresco dining areas, and grotto-like bathrooms stocked with natural Greek toiletries.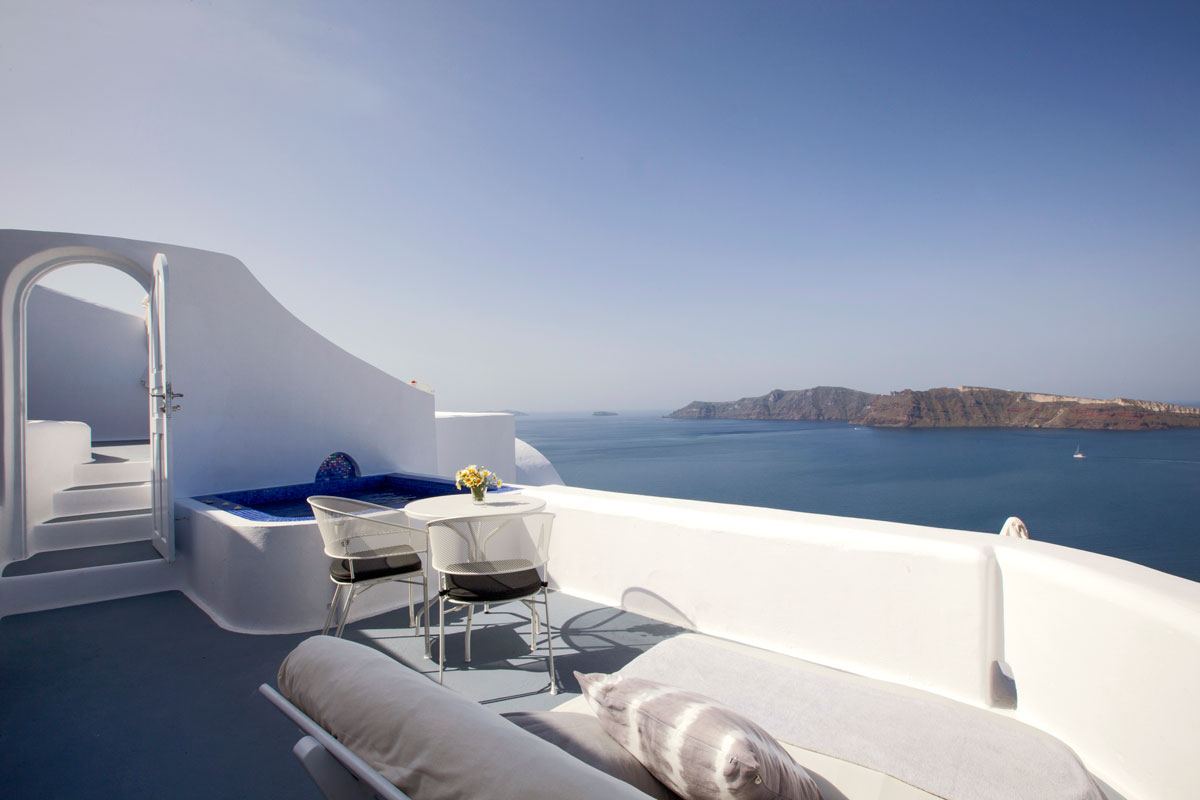 Both the Boatman's and the Artisan's come with charming verandas and outdoor hot tubs overlooking the caldera.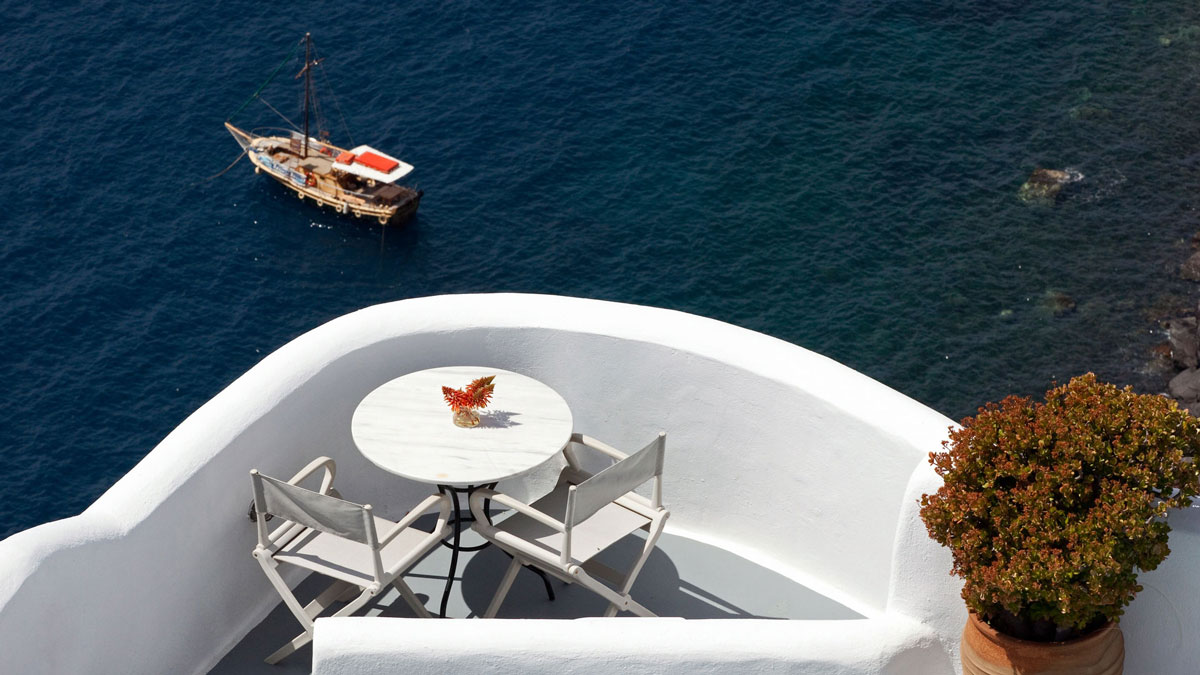 A little bit larger, the maisonettes have loft beds and separate living areas. In terms of interior design, whites and grays combine to create a sense of modern, effortless refinement, while trendy furnishings and fresh artwork complete the chic look and feel of each unit.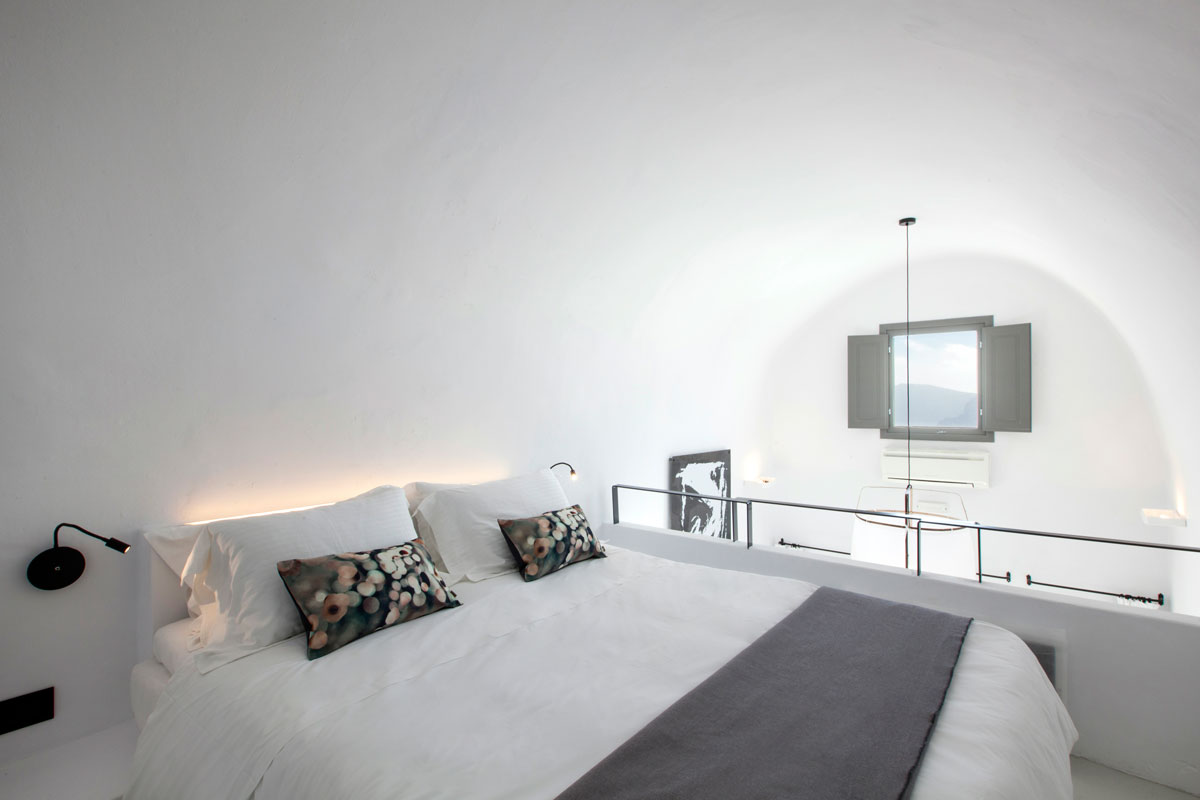 Thanks to their comfortable additional sofas, The Fisherman's House and The Cook's House can sleep up to 4 guests, while the adorable Sailor's House – once used as a dwelling for the captain as his crew – is decorated with discreet nautical-themed details.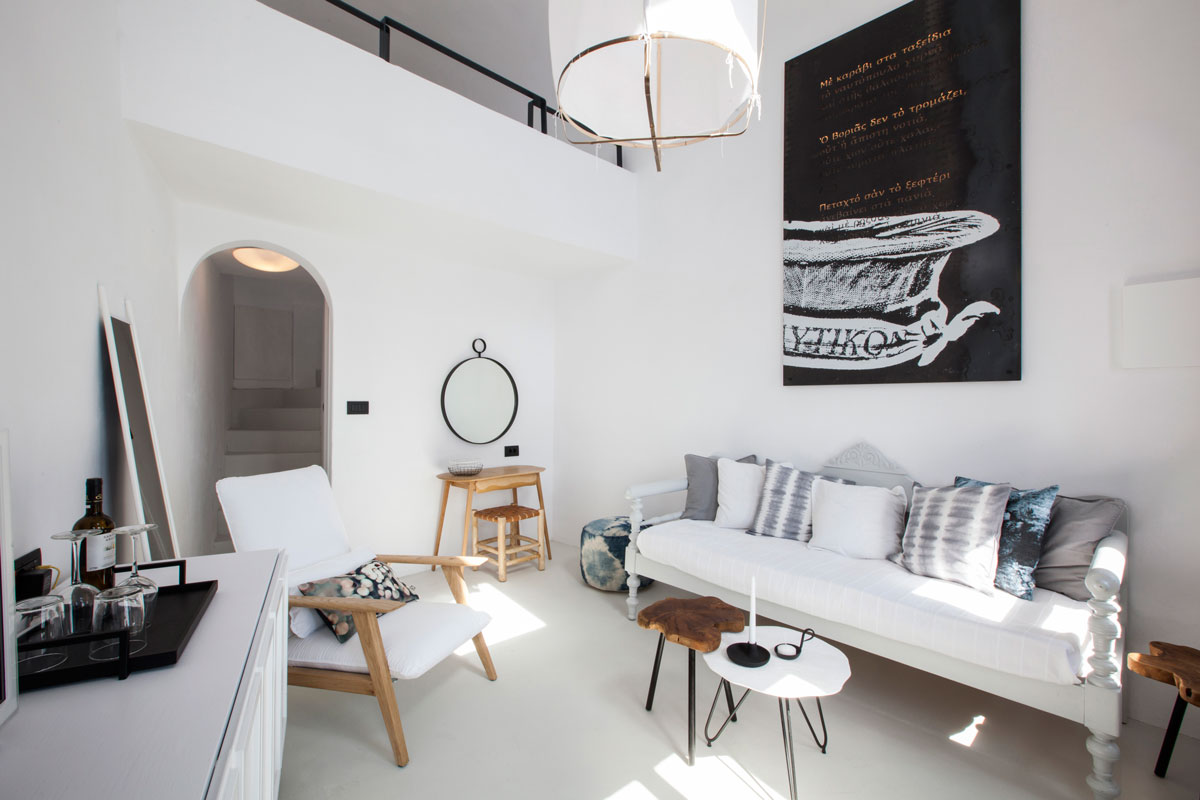 Ikies' most spacious and luxurious accommodations are its one and two-bedroom suites, most of which pamper guests with caldera-edge whirlpools and private hammams for two.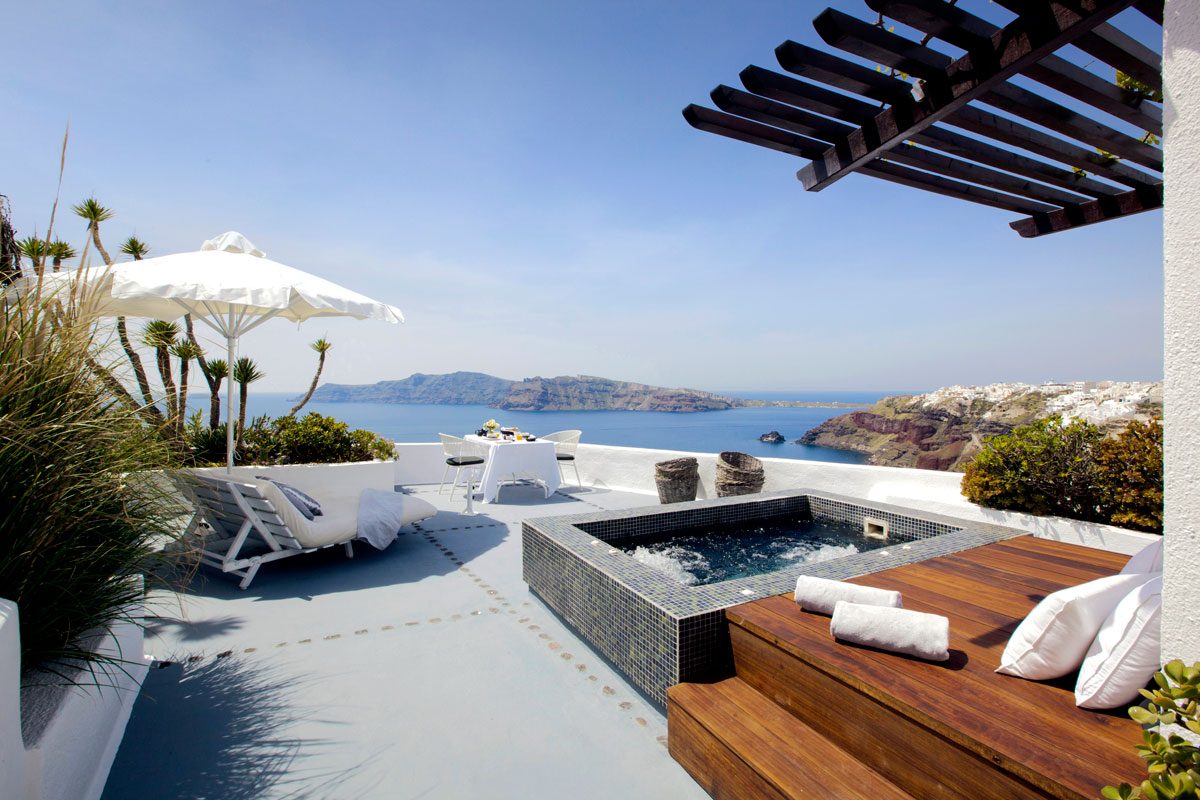 The Carpenter's and Winemaker's houses serve as the hotel's honeymoon suites, boasting romantic Jacuzzi bathtubs, steam rooms, and delightfully secluded terraces facing the blue Aegean Sea. Also included in the experience are sunset cocktails and in-room champagne breakfast served each morning on your private veranda.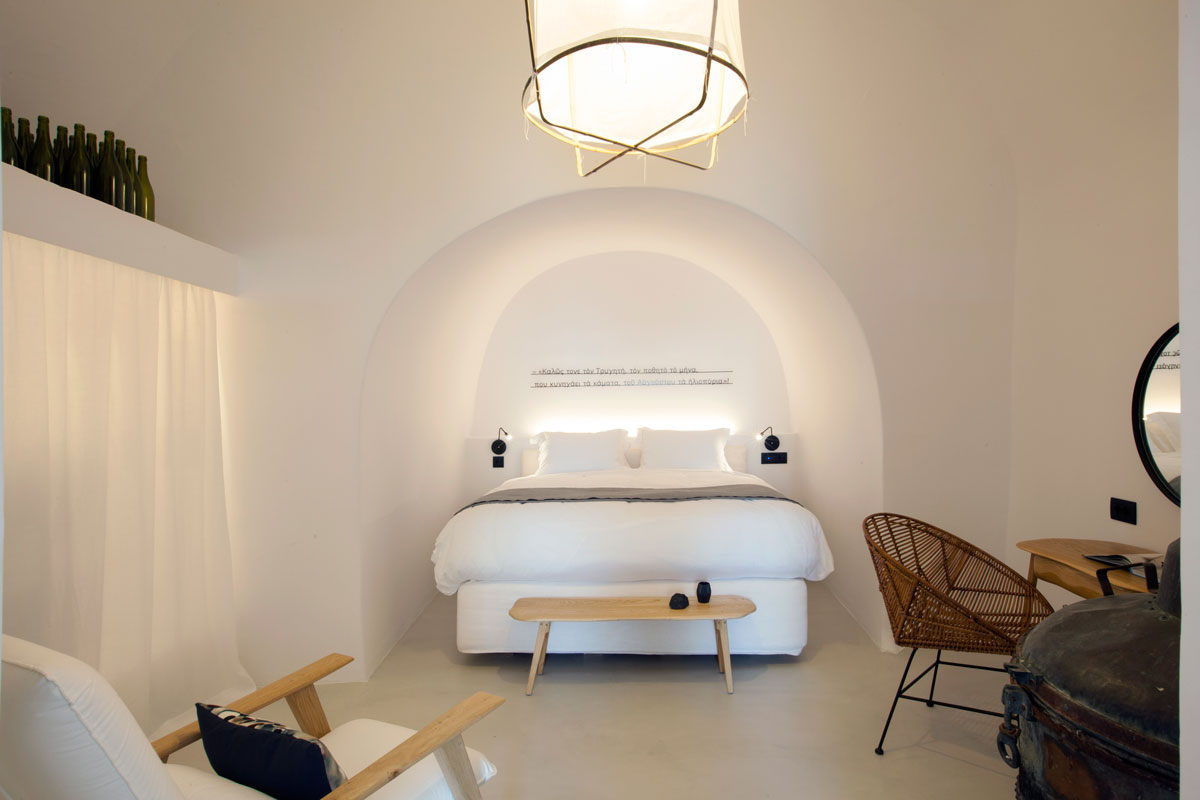 A sprawling, sumptuously appointed two-bedroom villa, The Collector's House combines charming traditional design with outstanding amenities such as ensuite dressing areas, atmospheric bathrooms carved into the cliffside, and private spa facility with indoor/outdoor Jacuzzi.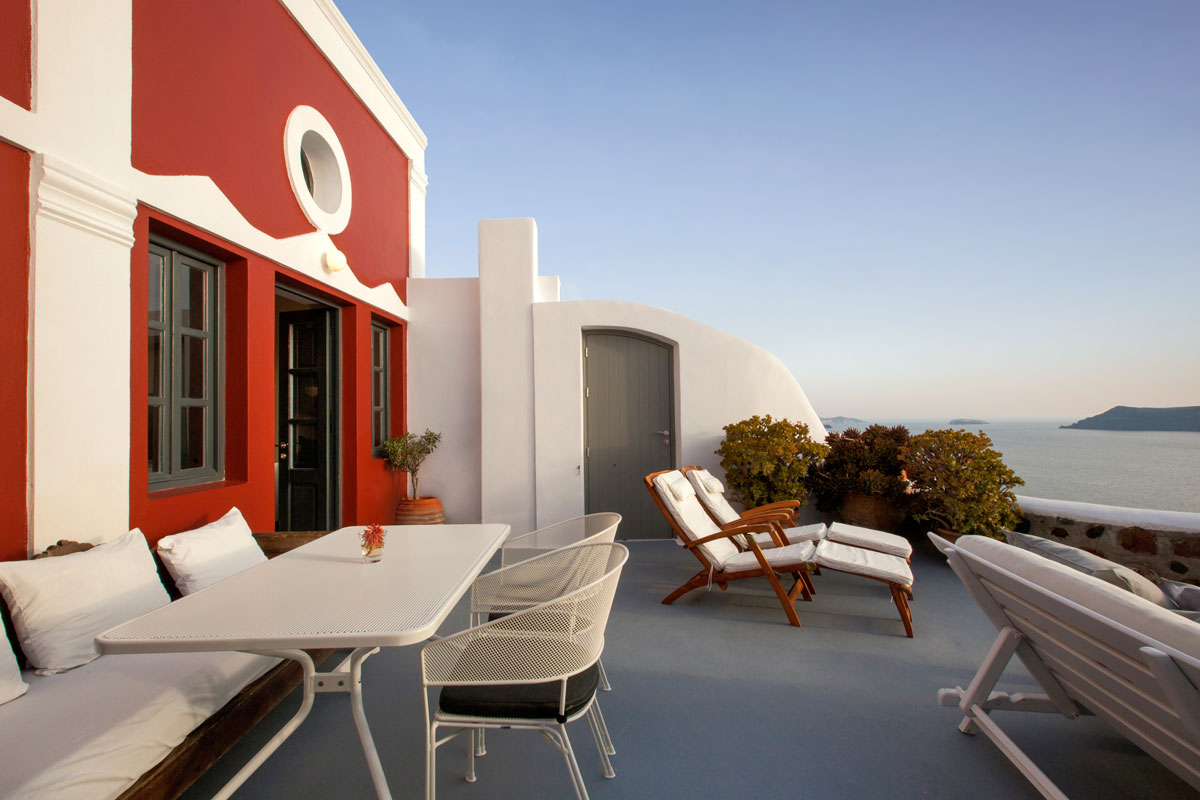 The largest of the hotel's 5 suites is the Antiquarian's House, a more typical Cycladic abode beautifully decorated with hand-painted Akrotiri frescoes. This very special home accommodates up to 6 guests in a queen-sized bedroom, a former cistern turned luxurious master bedroom, and an elegant living room with two traditional sofas.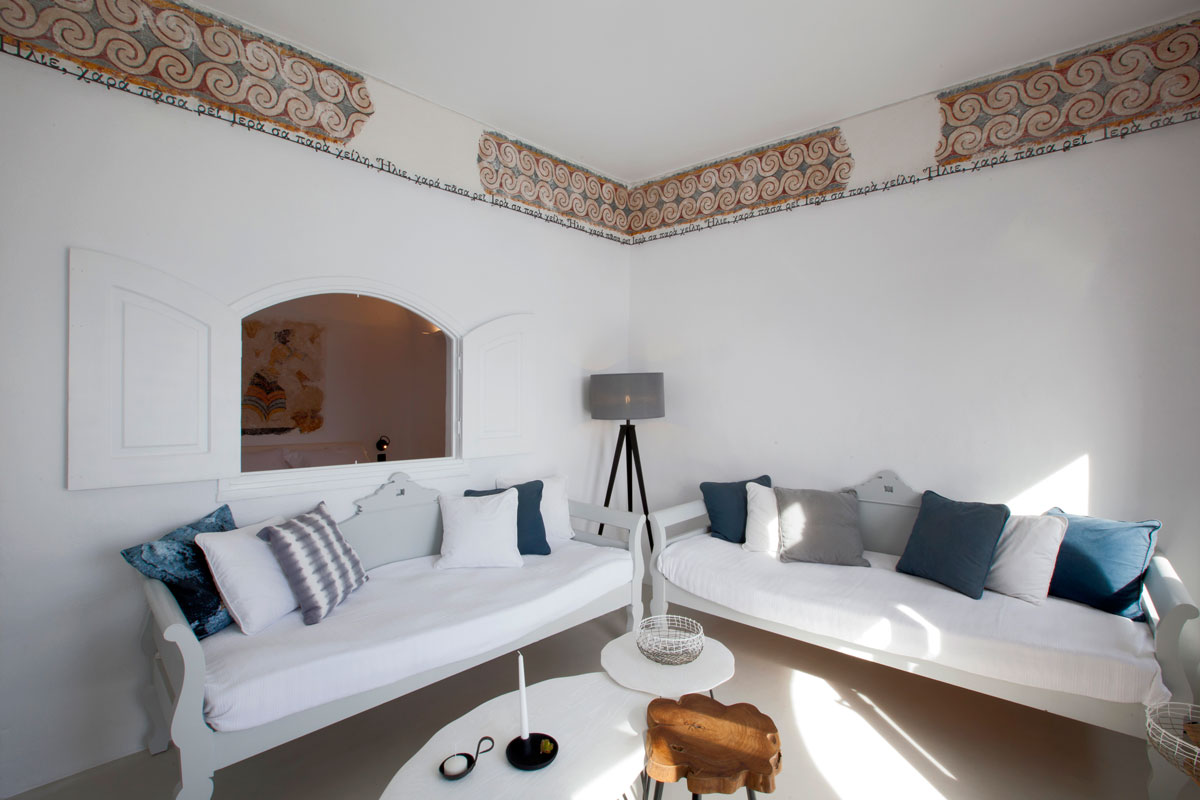 Additionally, there's an expansive terrace for soaking up the blazing Greek sun and taking in the gorgeous scenery, as well as a fully equipped kitchenette to cook your own meals.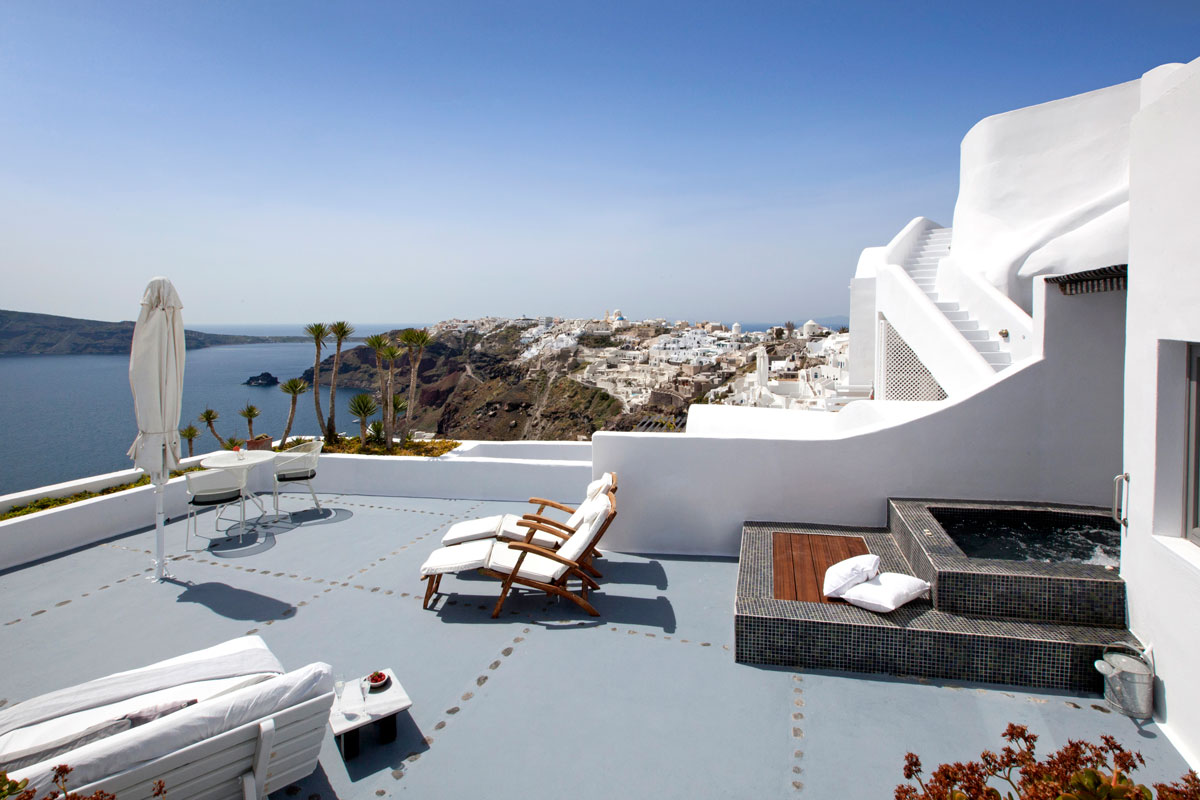 Guests staying in The Captain's House have access to a stunning indoor-outdoor hot tub right from their bedroom. Otherwise, its vast, hidden terrace makes for a perfect hideaway to sunbathe, dine alfresco, and contemplate Santorini's magnificent sunsets.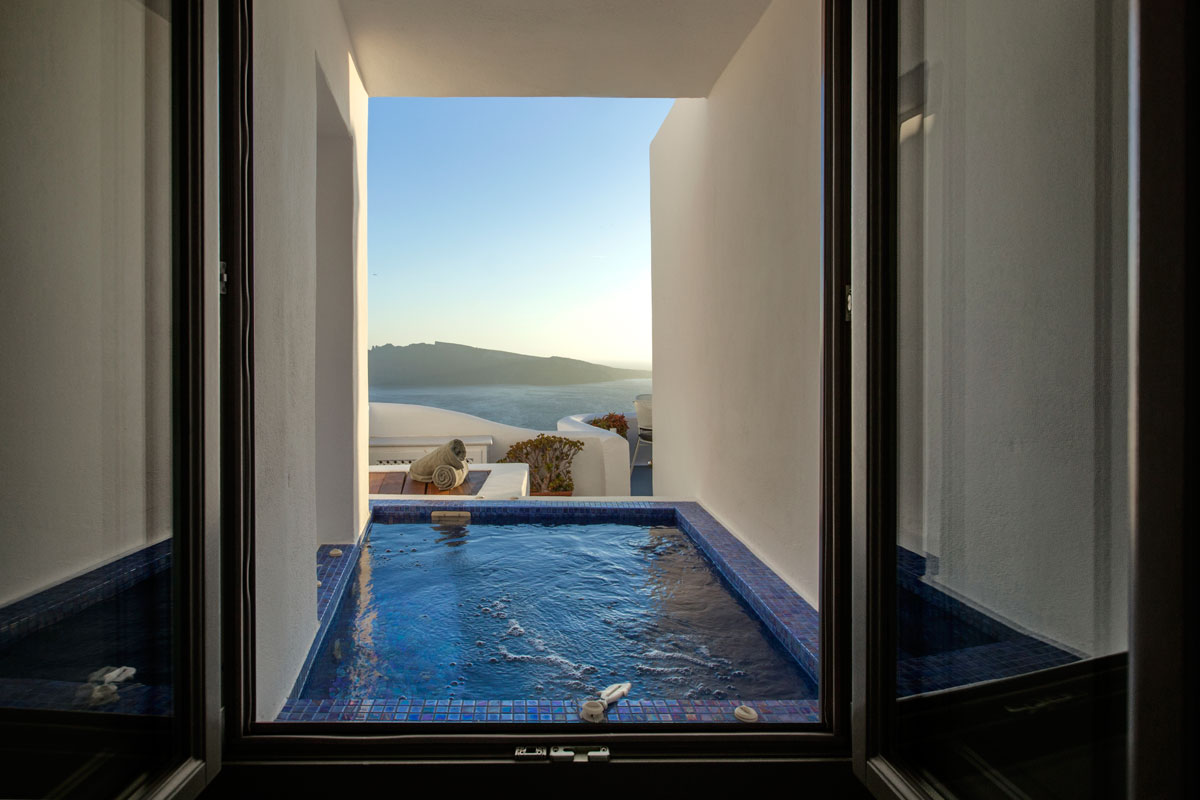 Attention to detail and unmatched personalized service are the hotel's hallmarks, whilst the smart range of amenities ensures every need is met in the most discreet and effective manner.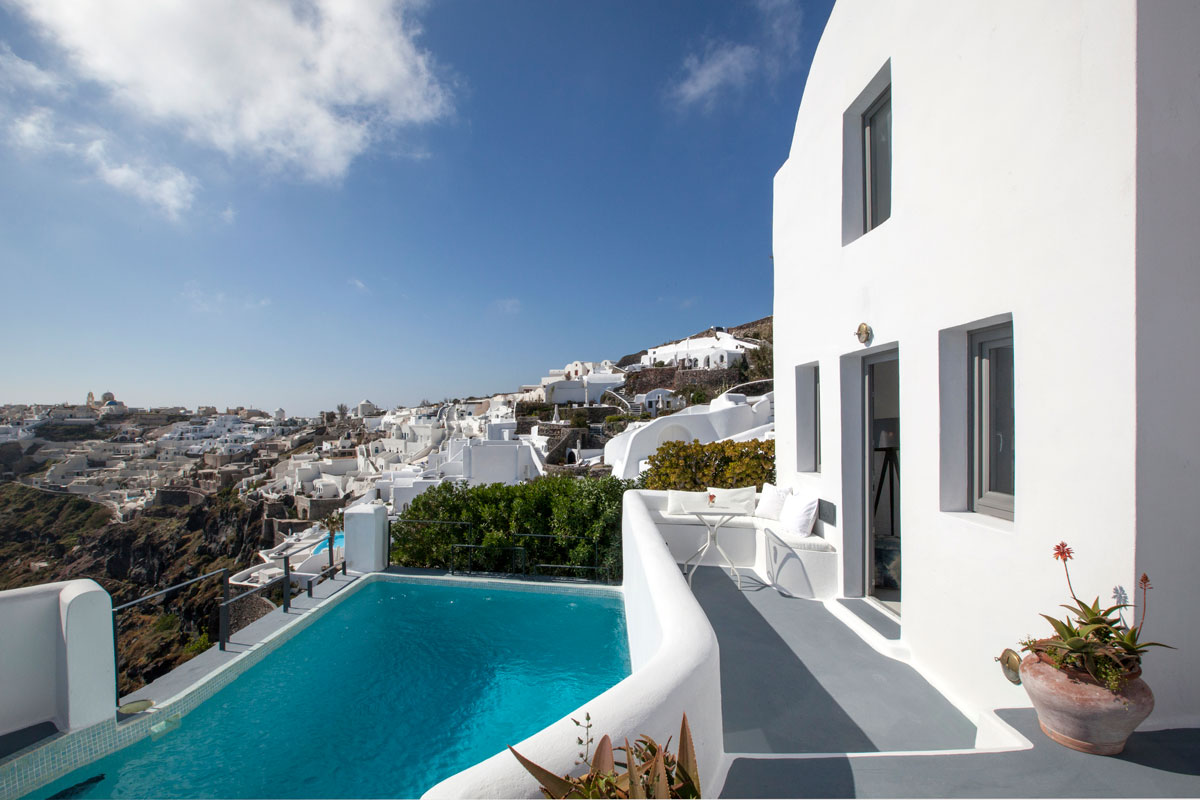 Mornings at Ikies Traditional Houses are a special treat and start with a homemade Greek breakfast served in the comfort of your own private terrace. Delicious salads and sandwiches along with enticing cocktails are available throughout the day at the pool area. As for dining, the friendly staff is eager to make excellent restaurant recommendations and reservations.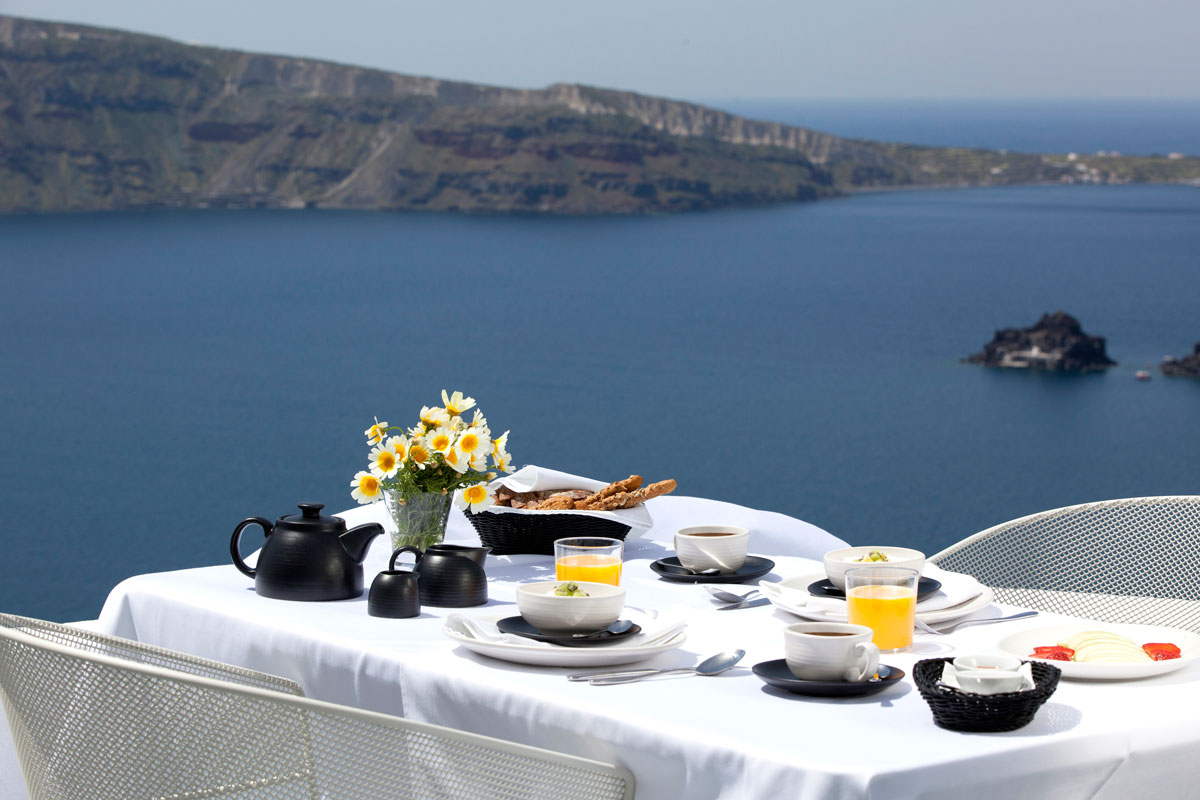 As a hotel that knows how to make each guest's experience unique, it's no surprise it spoils today's travelers with all the modern technology and newlyweds with bespoke honeymoon packages. For eager explorers and those who want to immerse themselves in the local culture, a variety of water based activities, wine tasting trips, and excursions around the island can be easily arranged.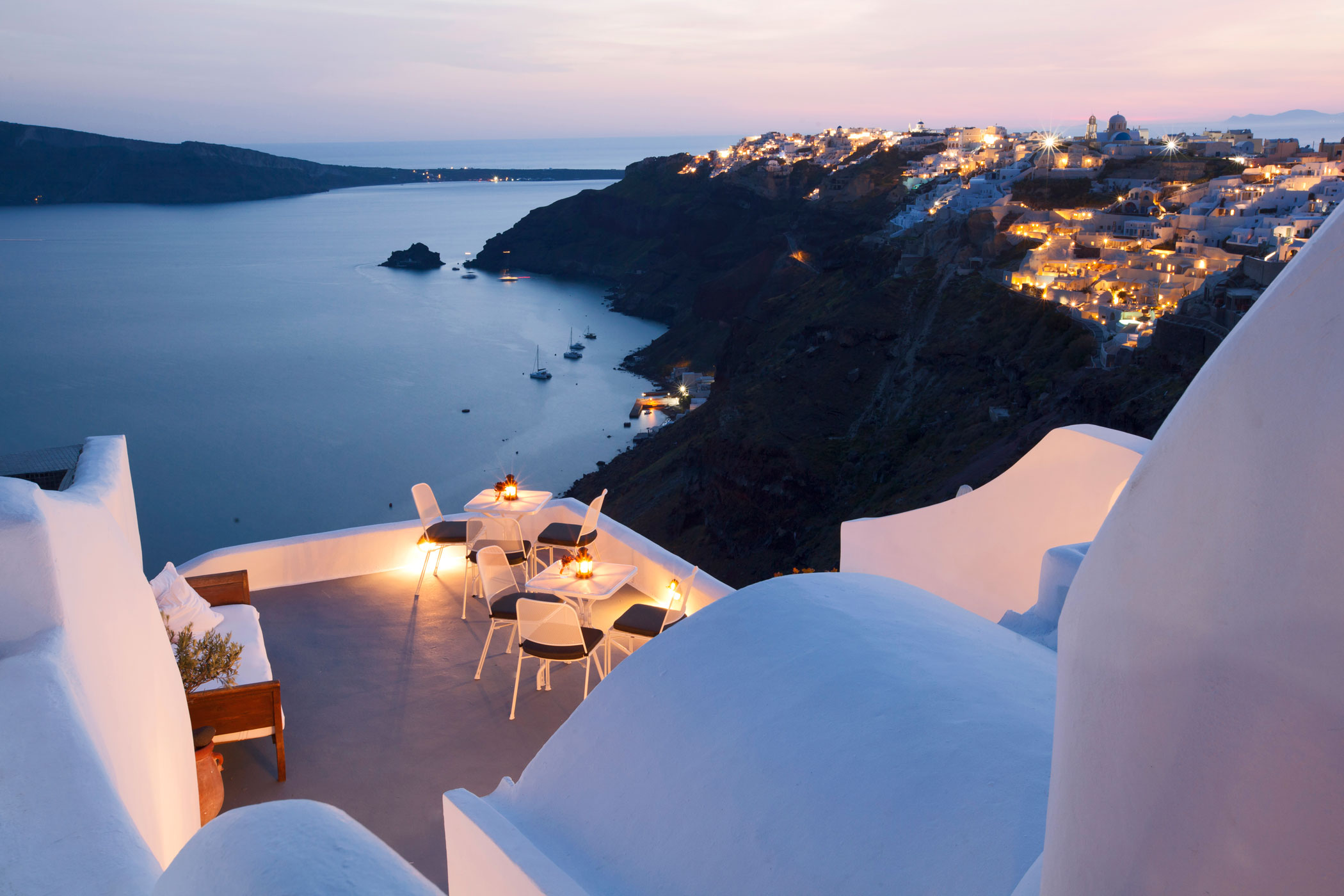 Perched on the eastern edge of Oia, Ikies Traditional Houses is just a 15-minute walk from the buzzing center of the village, with its delightful restaurants and cute little shops, iconic blue-domed churches, and sugar cube houses tumbling down the volcanic cliff towards the azure sea.