Situated in Karaköy, a cool upcoming neighborhood in the Beyoğlu district of Istanbul, FiLBooks specializes in art and photography, creative workshops, and good coffee.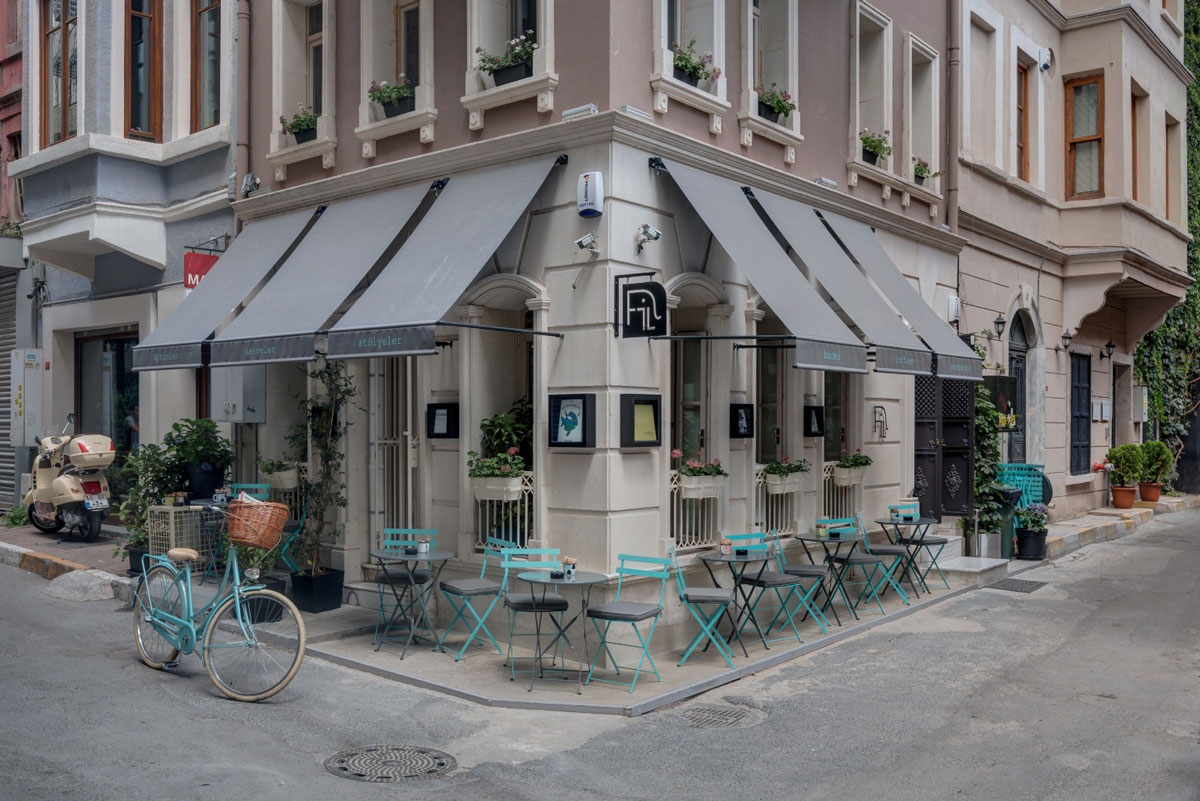 Completed by Halukar Architecture / Mimarlik in 2015, this adorable bookshop-cafe makes the most of its small two-floor space with comfy banquettes, playful hanging chairs, and a clever floor-to-ceiling book display. Chic furnishings in a soothing pastel color palette decorate the bright interiors, and a sleek marble bar is ingeniously tucked under the staircase connecting the two floors.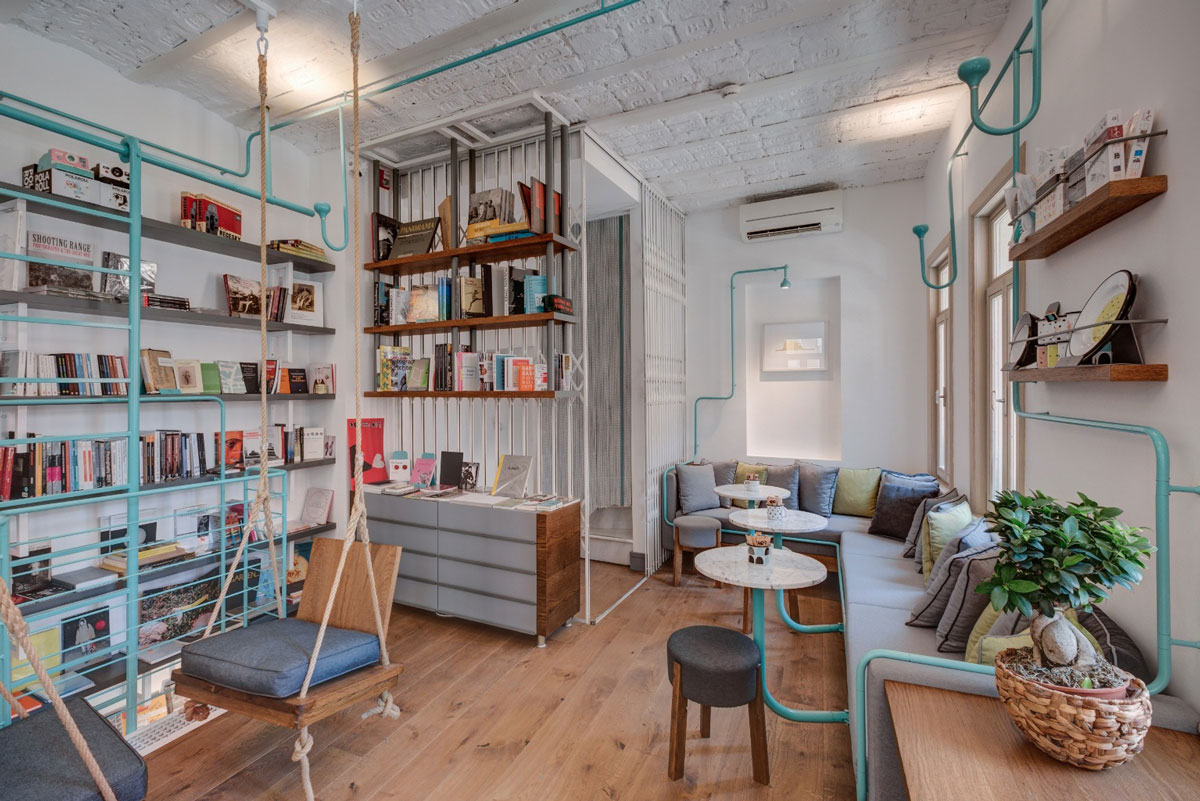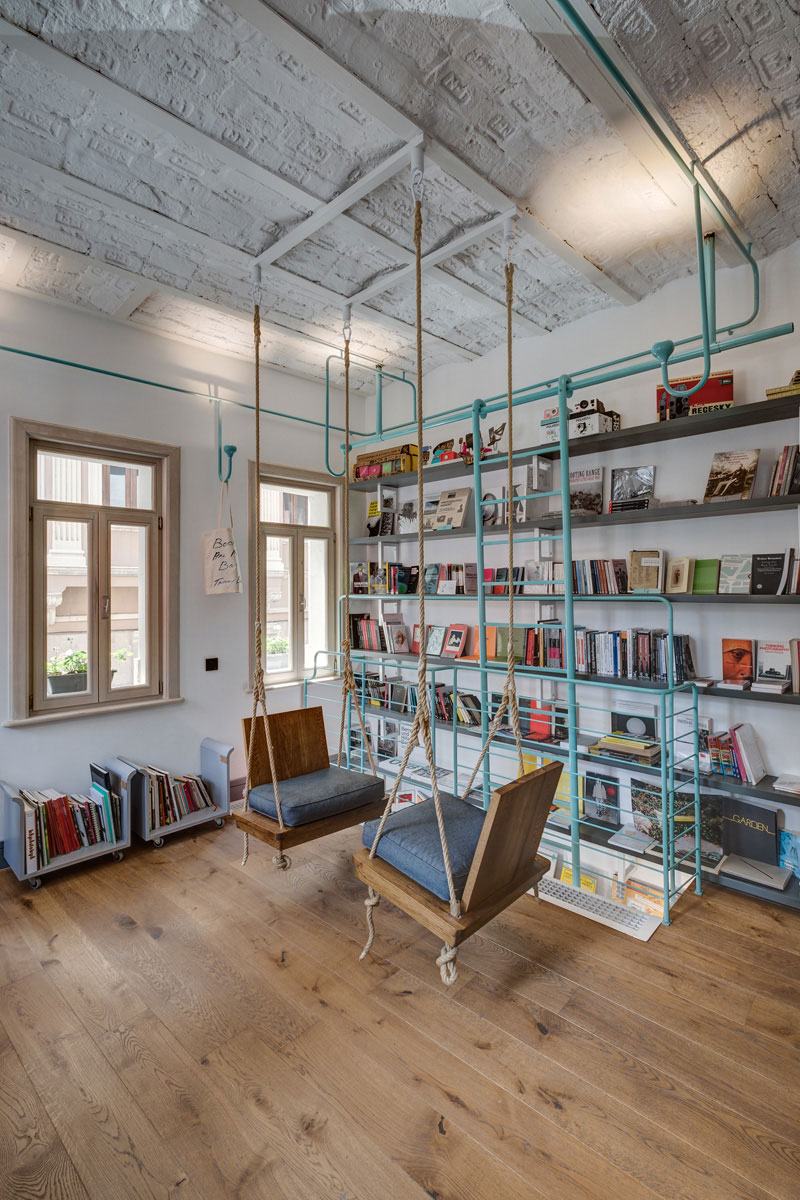 Fil means elephant in Turkish, so it's no surprise a highlight of its design is the 'elephant's tusk' – a creative turquoise pipe installation that runs throughout the space, turning into a hanger, a bookshelf, a staircase, or stylish lighting fixtures.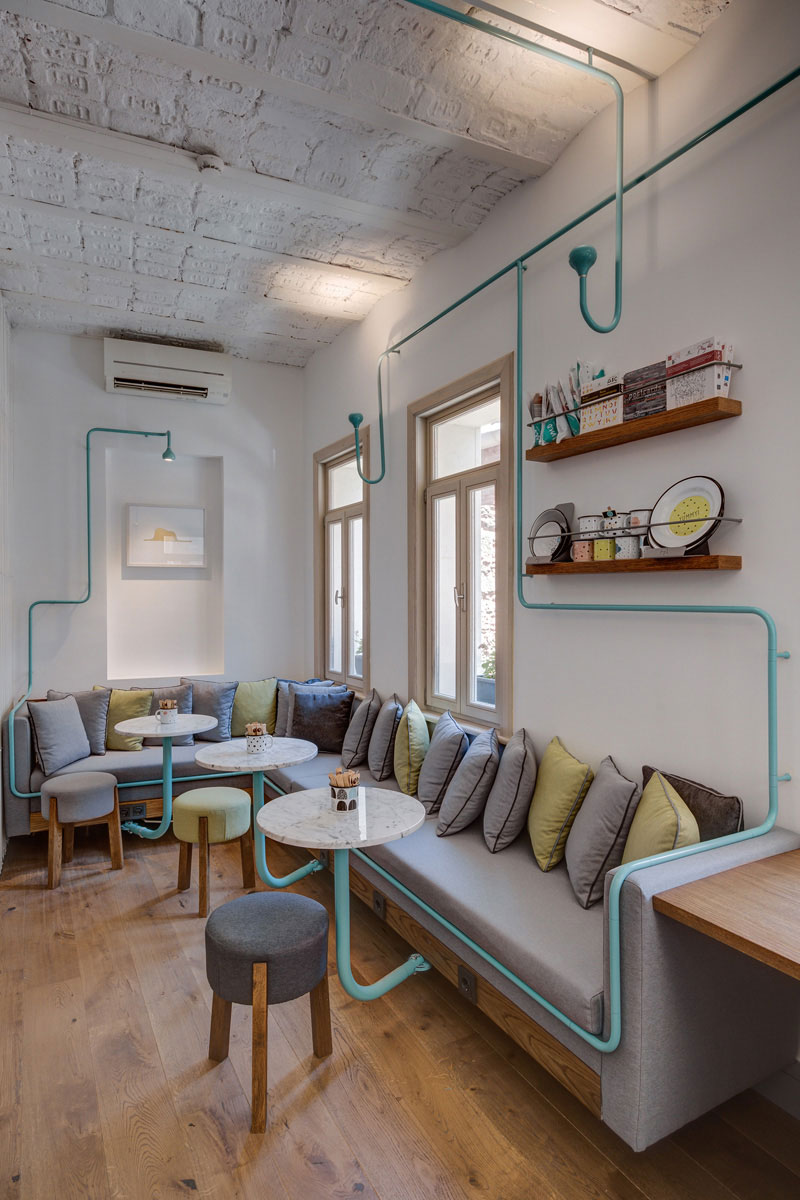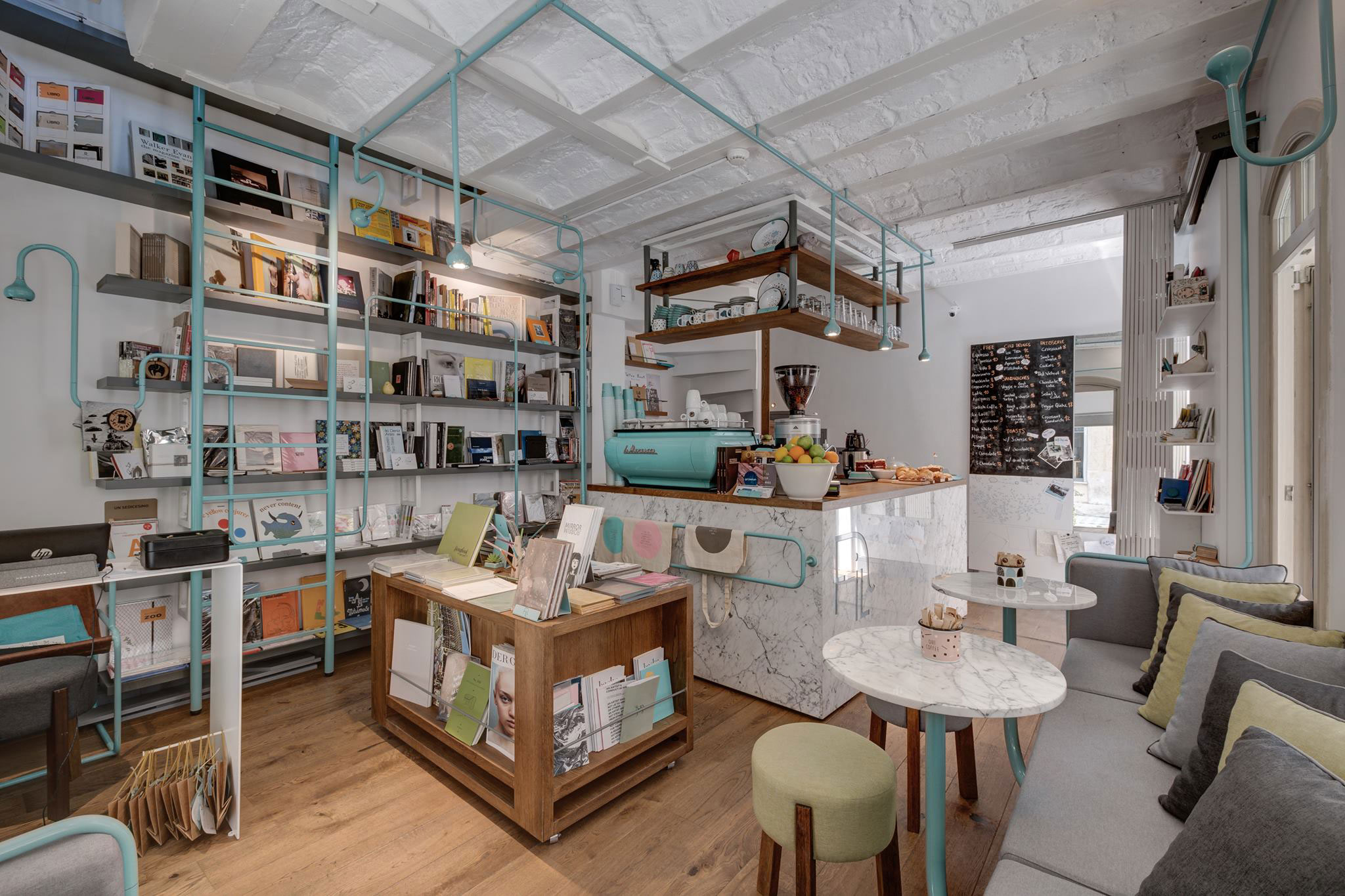 The cafe welcomes customers with the aroma of freshly brewed coffee and a curated collection of photography books, but it also serves as a hub of creative activity and wonderful happenings. It hosts regular photography workshops, artist talks, book launches, and pop-up events.
If you're just dropping by for a caffeine fix, you'll be hard pressed to resist the freshly baked goodies that await you. FiLBooks serves up a selection of homemade cakes, pastries, and delicious sandwiches to accompany your coffee or book browsing.
Photos by Depikt