Located on Rue du Lycée, in the center of Nice, One Love Barbershop offers a little bit more than just a decent haircut. Designed by Baldini Architecture, the salon is a modern-day spin on a traditional barbershop, blending old-school charm with hipster sensibilities.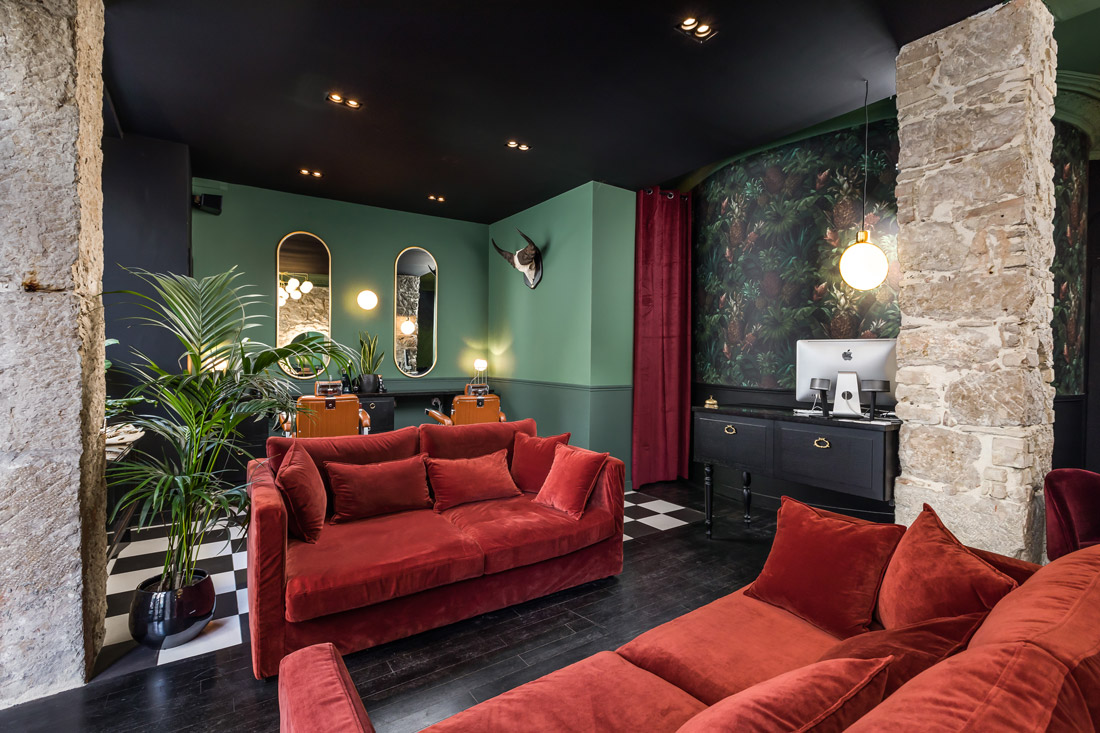 The setting resembles a swanky, intimate lounge more than a conventional barbershop: the waiting area is furnished with plush velvet sofas; modern chandeliers drop from the ceiling; and the atmosphere feels like you've stepped into a noblemen's theatrical sitting room.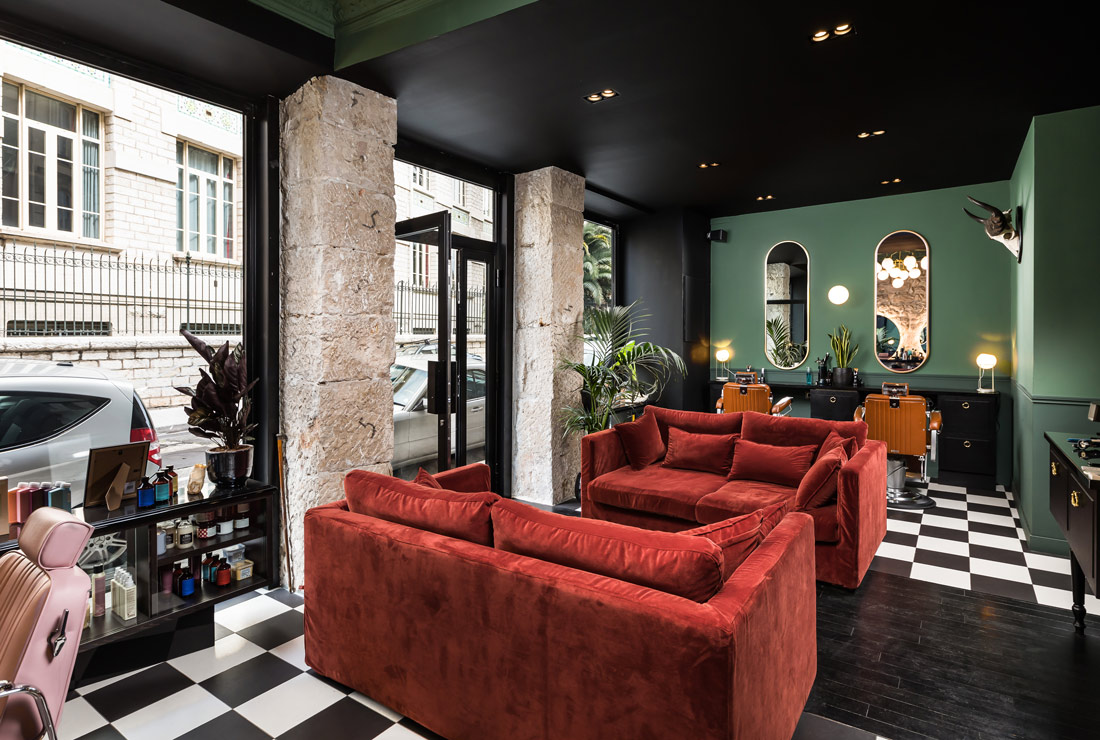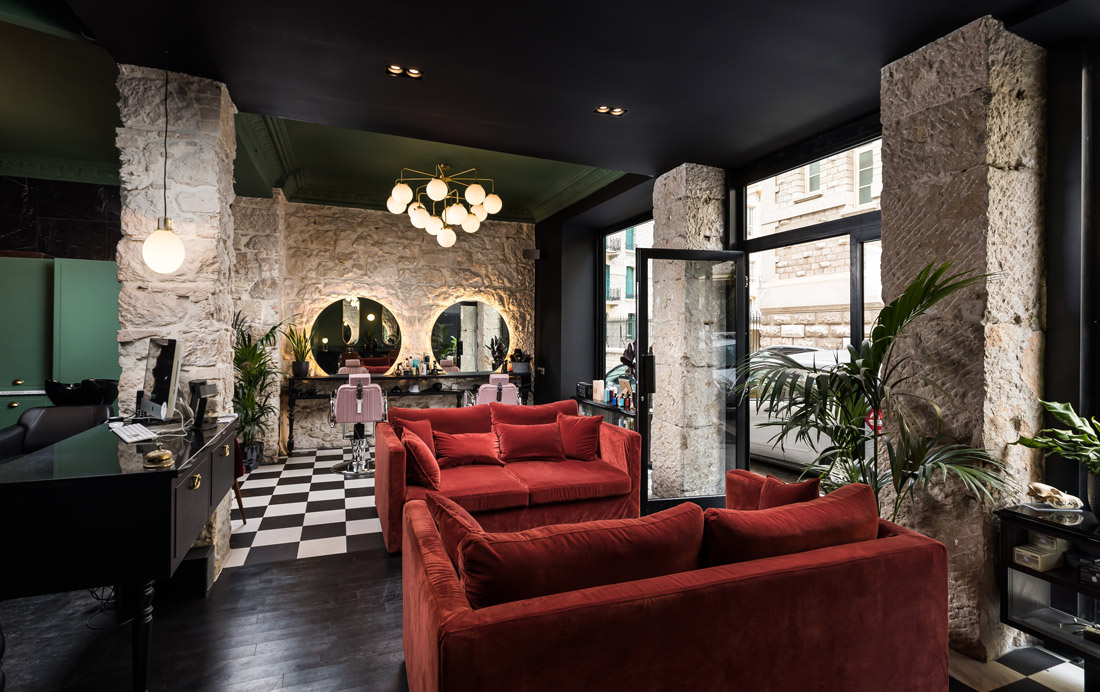 Exposed stone surfaces reminiscent of the building's original architecture mix with vintage inspired furnishings to create a vibe that's both cultured and relaxed.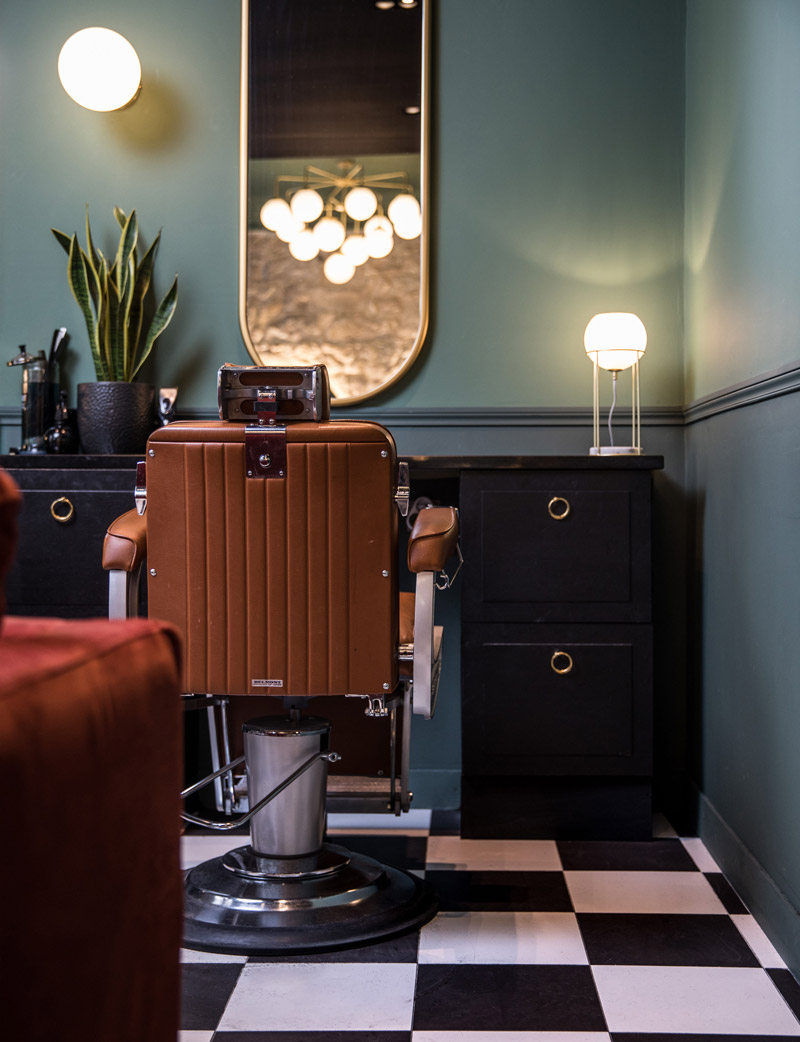 The space features an alluring, masculine color palette with rich, rusty red velvets, dark ornate ceilings, and botanical inspired accent walls. Cabinets are either matte black or an elegant sage green – typical to the Provence region, while the retro style barber chairs are covered in stylish tawny and pastel pink leather.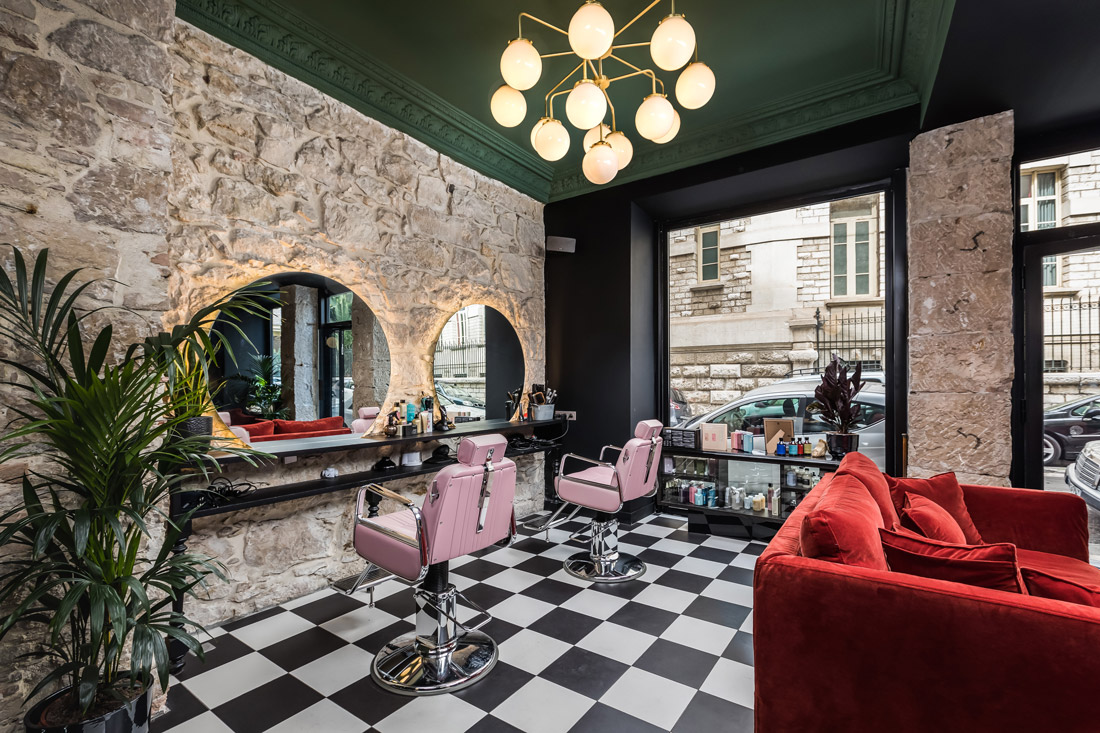 Classic black and white checkerboard floors alternate with ebony parquet details to complete the timeless, sophisticated look, and pots of leafy greenery here and there add a fresh, welcoming touch to the chic venue.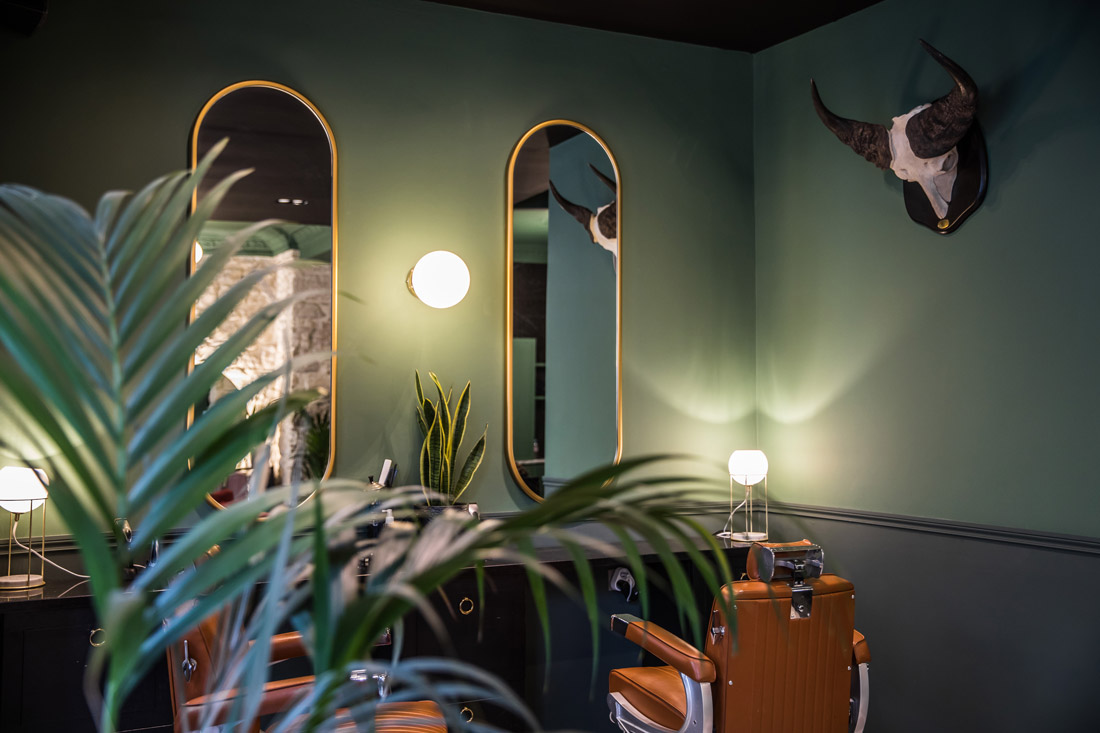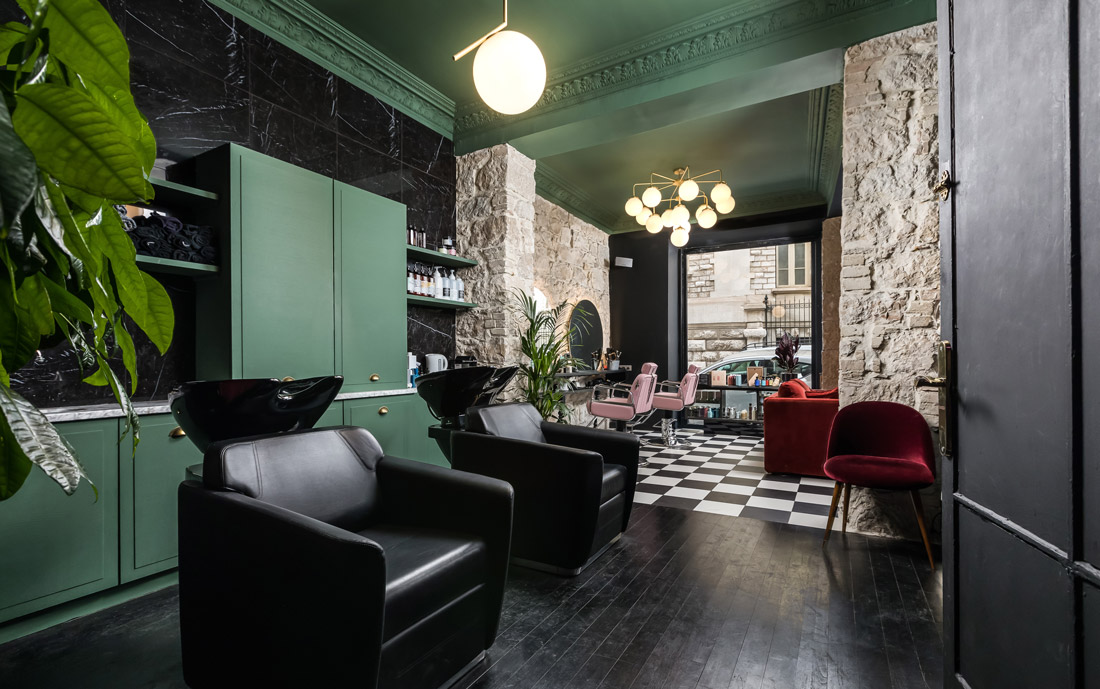 One Love Barbershop focuses on haircuts and shaves for the contemporary gentleman, but it also offers women's hair coloring and styling in an upscale, albeit inviting, boutique ambiance.
Photos: Pierre Turtaut