Libraries don't have to be old and grandiose, and they definitely don't have to be boring. Take bOtaN, Kiev's first private library, as proof.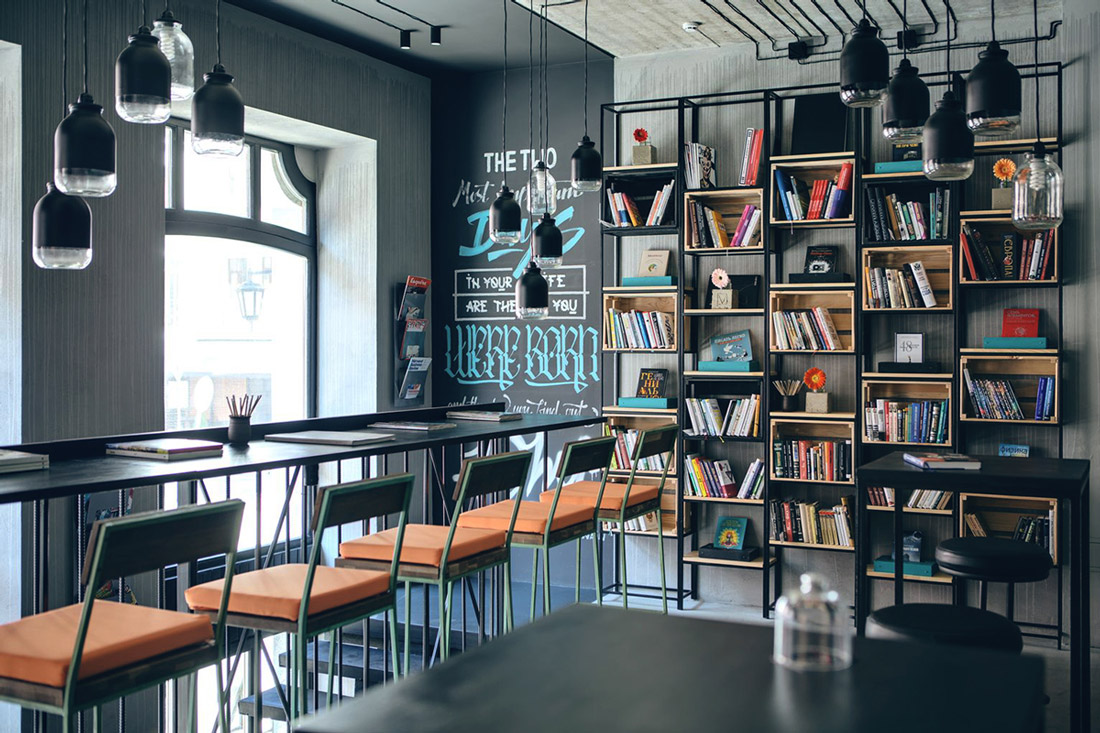 Designed by local architectural and design studio Sergei Makhno, this space is a modern reader's dream come true, featuring a chic bar-cafe and all sorts of sexy corners for devouring the next great read.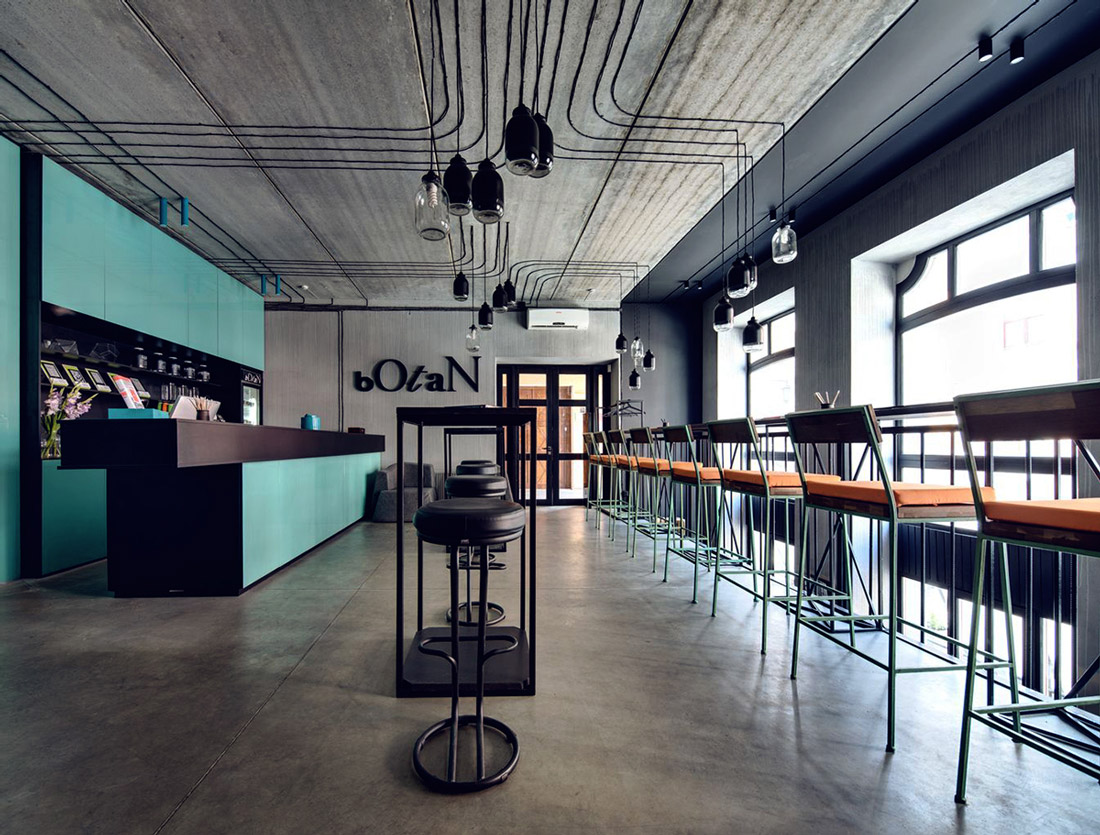 The cold and unfinished concrete ceilings contrast nicely with the stylish, modern decor and warm wooden bookshelves, giving the interiors a subtle industrial edge.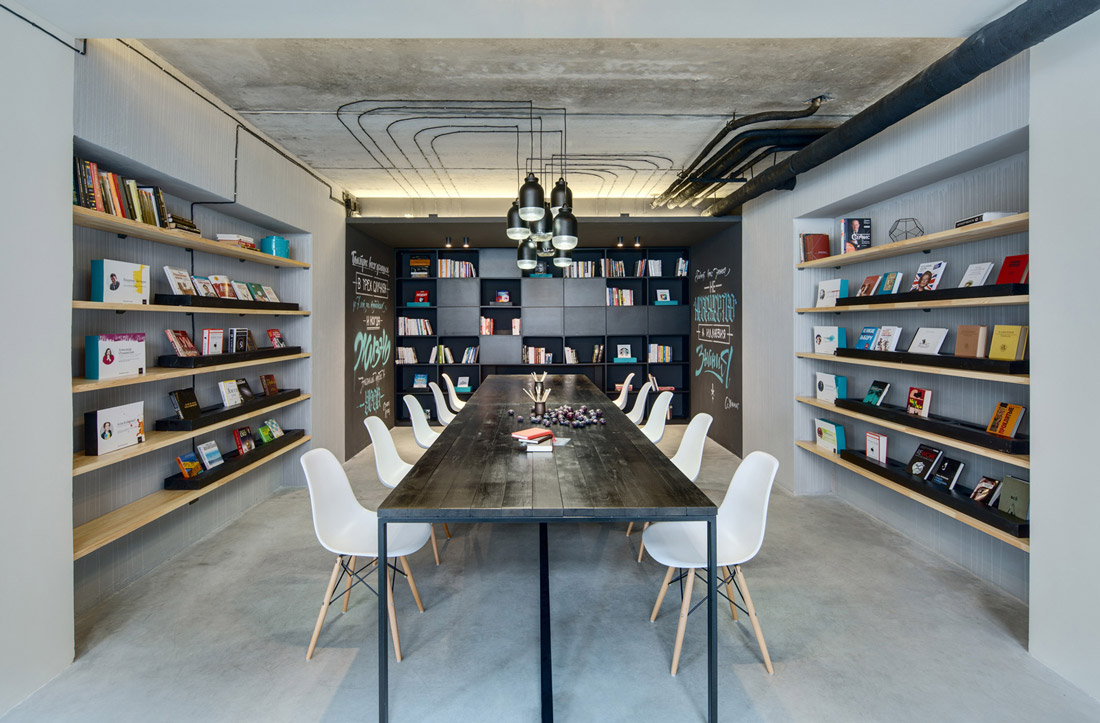 It is also remarkable how the designers managed to carve such an inspiring reading and studying environment using only a few colors. The predominantly black and white palette is perceptively broken up by a beautiful shade of turquoise blue, which softens the overall look.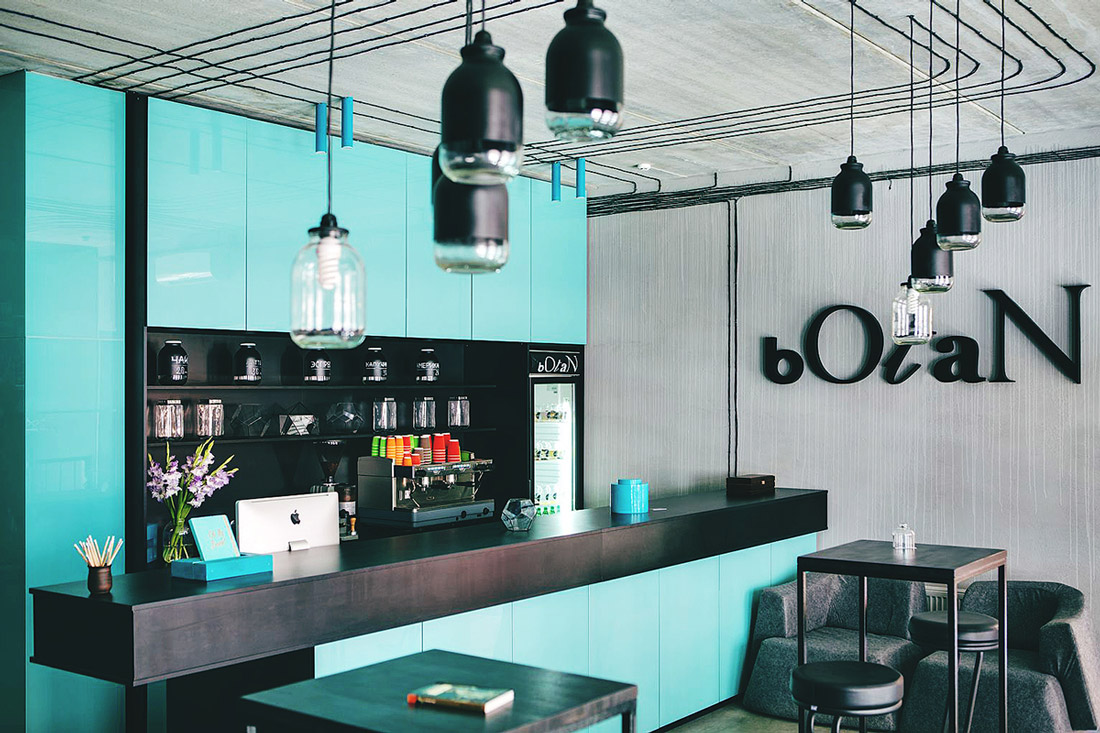 Basked in sunlight, the top floor includes an open-plan work area and a small cafe serving homemade desserts and creative soft drinks, while downstairs, a lovely hammock and a partially enclosed, cocoon-like chair provide an excellent seating alternative for the most self-absorbed readers.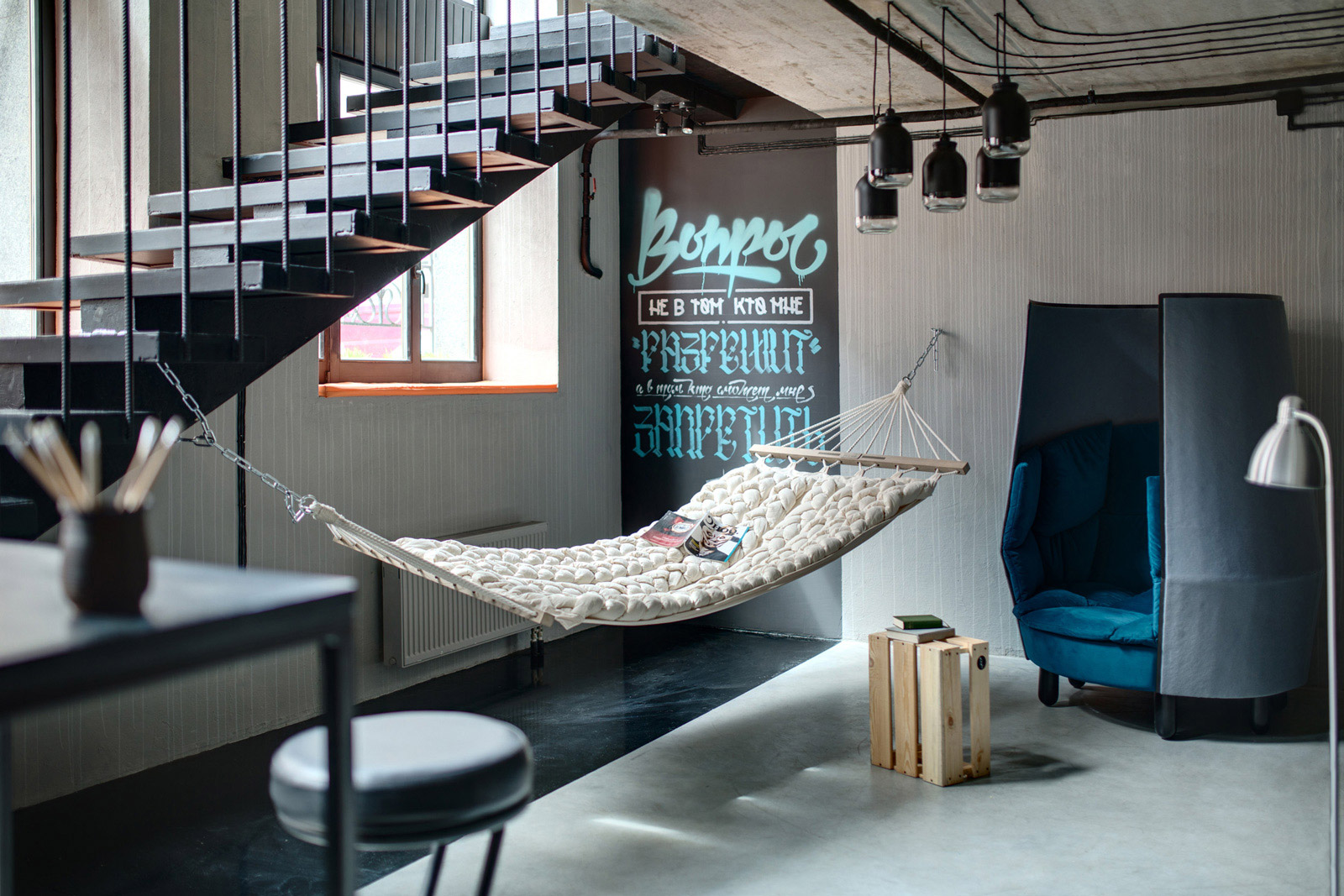 Spread throughout the library, quiet, welcoming reading rooms invite visitors to do their work, develop new ideas, study, and peruse a diverse range of books, all of these in absolute silence, away from distractions such as music or Wi-Fi.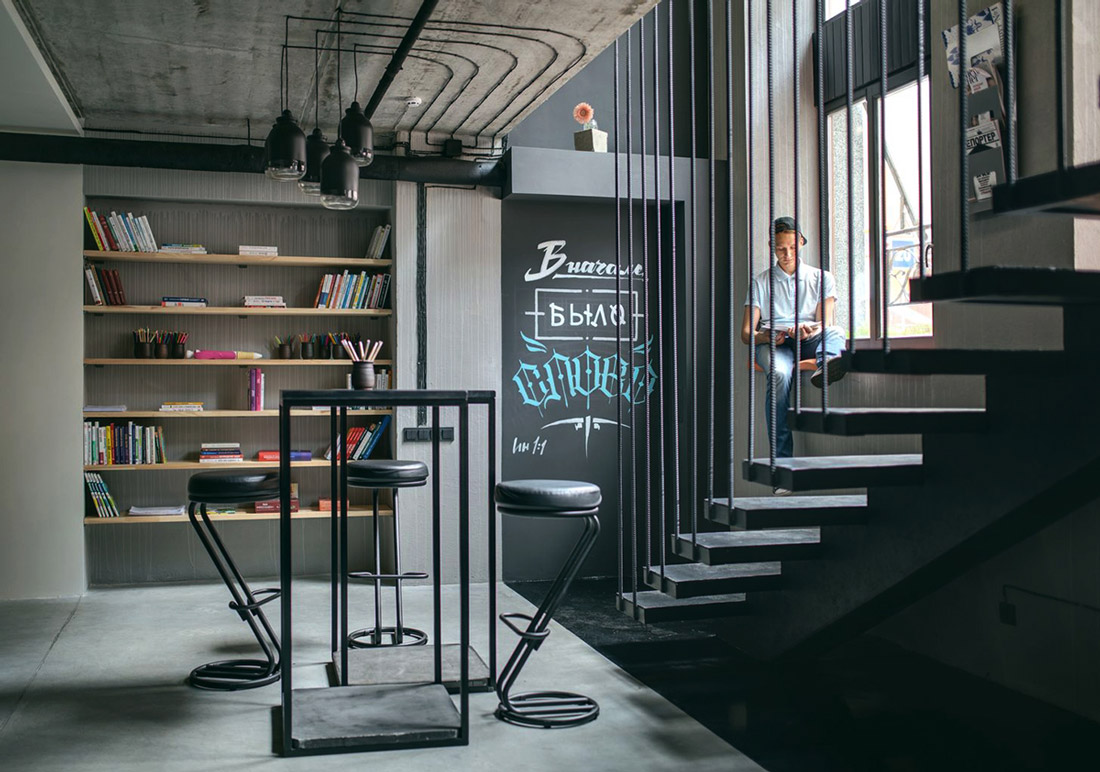 Whether set up with conventional tables and chairs, or appointed with comfy bean bags and plaids, these reading spaces have been gracefully decorated with motivational quotes, inspiring books' excerpts, and bespoke hung Jar Lamps by Sergey Makhno.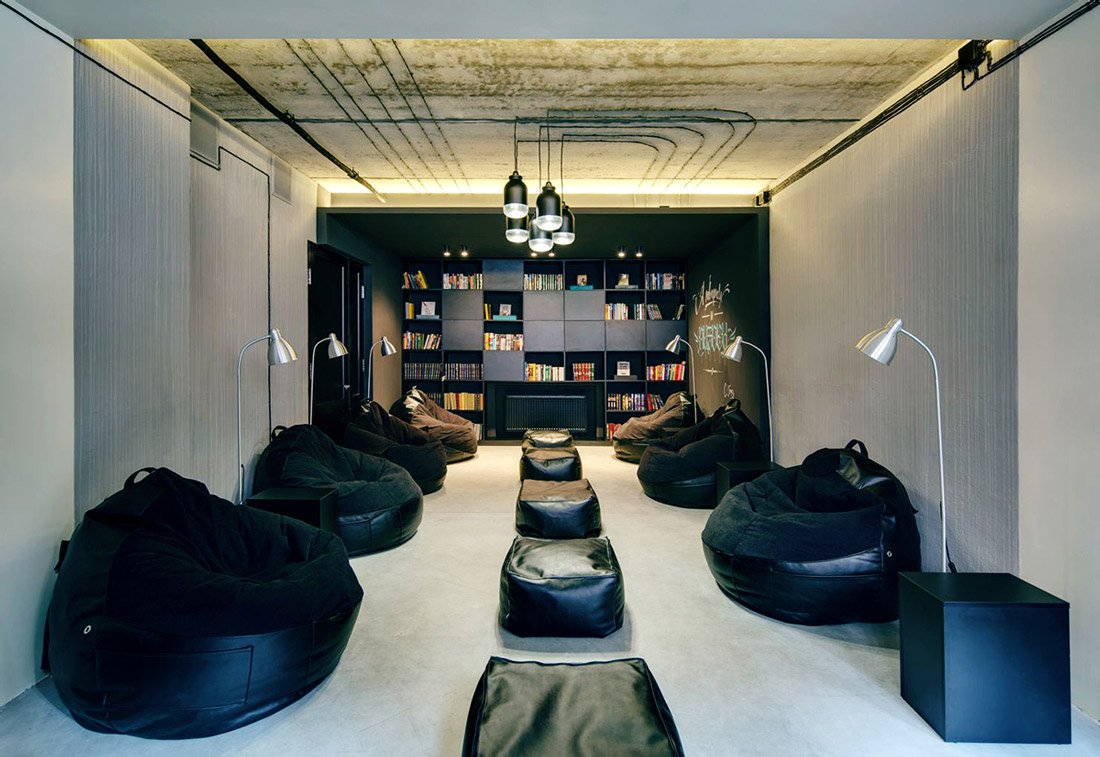 bOtaN is open 7 days a week and welcomes everyone to use its inspiring reading rooms for free. The books on offer cover a broad range of subjects, from business, art, and contemporary literature to works by Nobel- and Pulitzer Prize-winning authors.