Situated in a former electric factory, in the emerging Nakameguro neighborhood of Tokyo, Blue Bottle Coffee's fifth shop is part cafe, part creative workshop for aspiring baristas.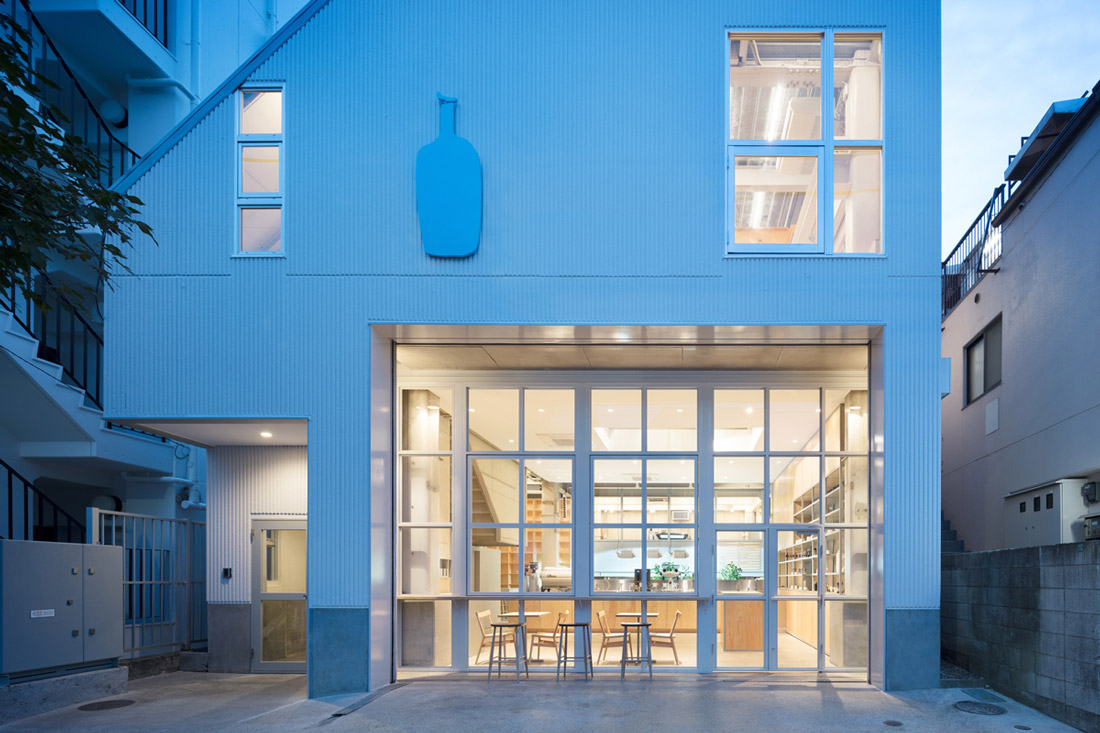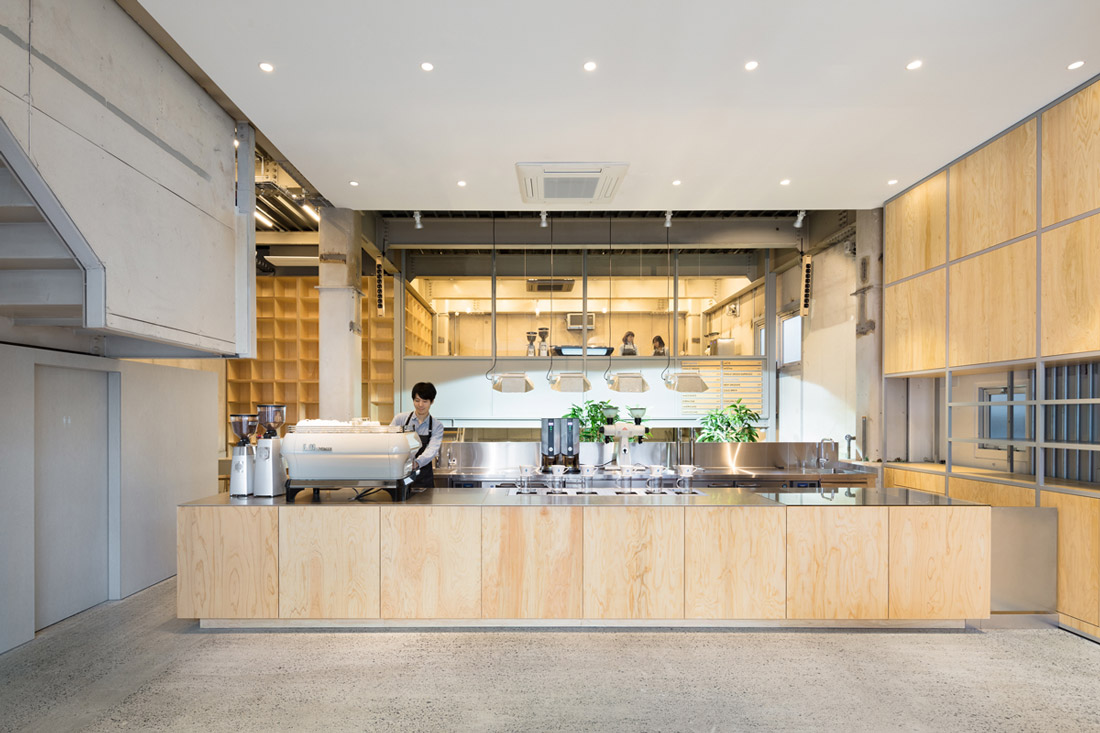 Reimagined by illustrious Japanese designer Jo Nagasaka from Schemata Architects, the three-story building retains much of its unique industrial charm, featuring concrete floors, high ceilings, as well as lots of metal fixtures and rough, unfinished surfaces.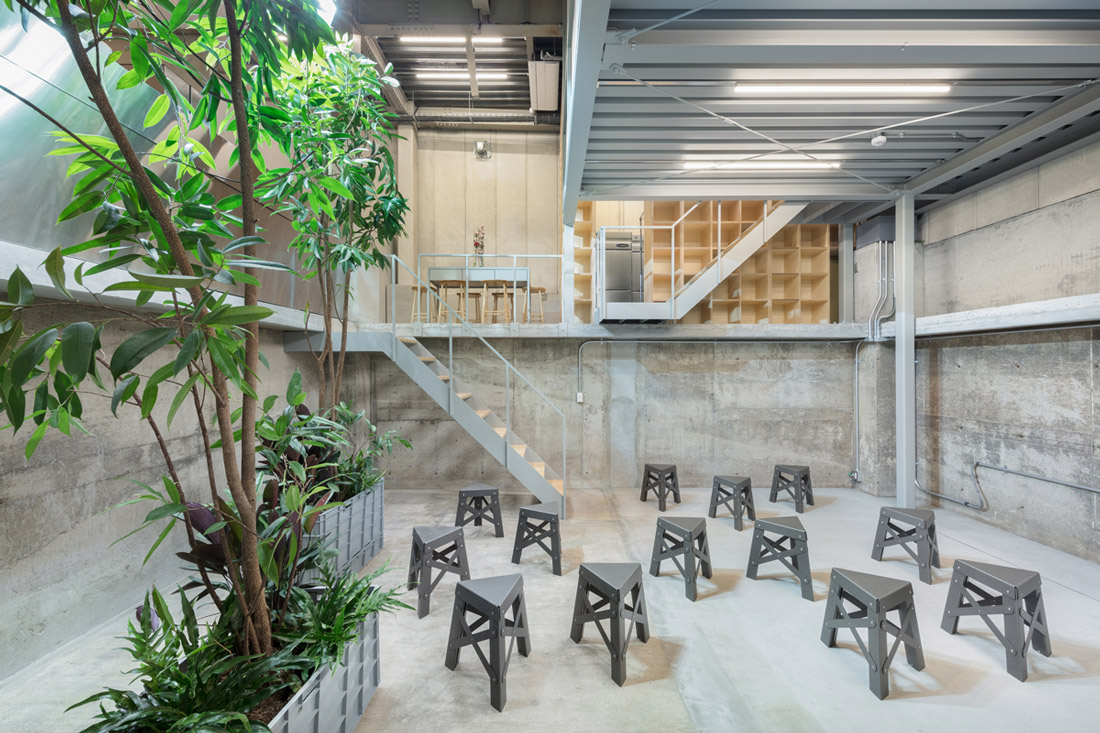 Made of horizontal pivot windows, the glass facade infuses the interior spaces with natural daylight, while the open floor plan adds a feeling of space and freshness to the design.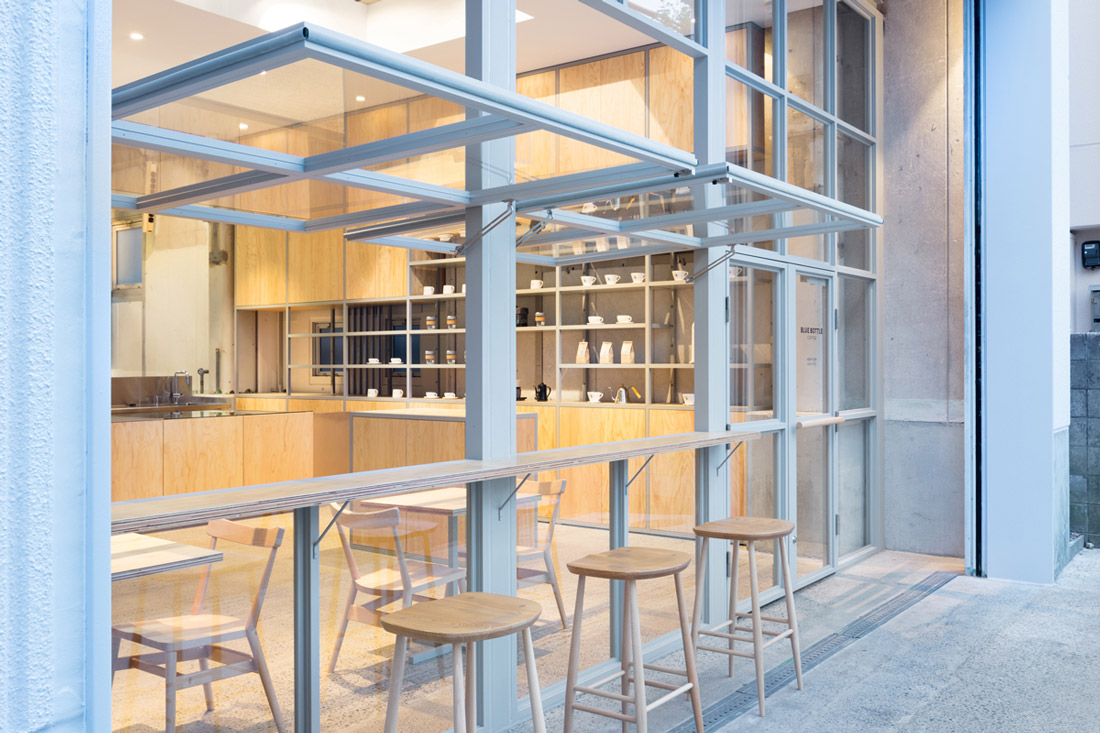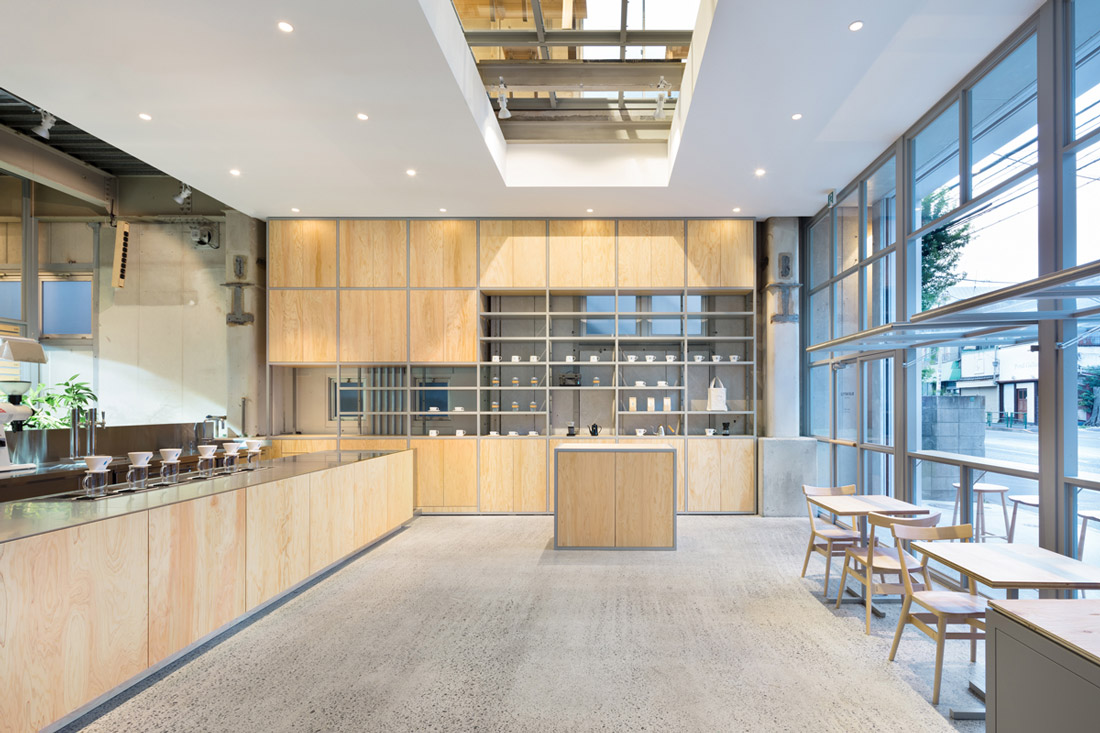 The proper cafe sits on the first floor and has a minimalist Japanese inspired aesthetic with clean, straight lines and pale wood furnishings. It is here where patrons can grab some baked goods and pastries to go or take a seat and enjoy Blue Bottle's delicious espresso and pour-over coffee service.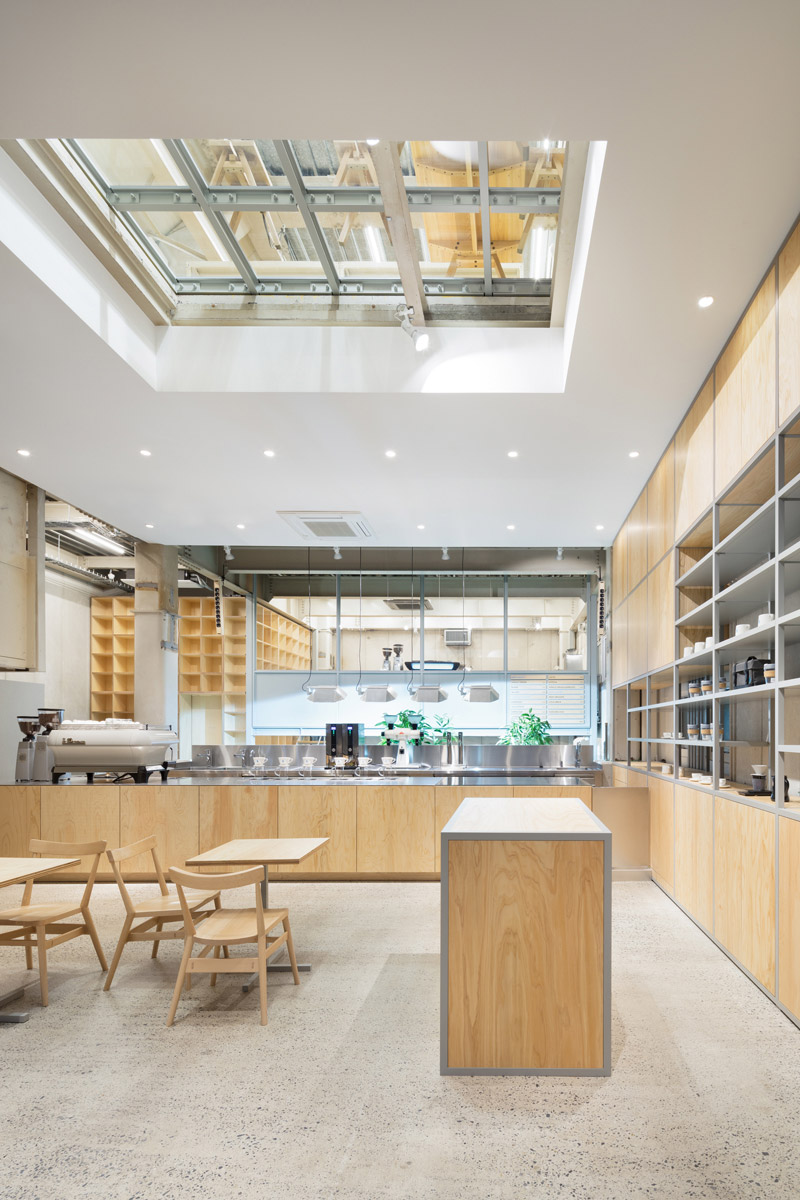 Also on the first floor lies a workshop area hosting various community gatherings and seminars, as well as a tasting room, where curious guests are welcome to sample new, exciting creations in barista training sessions.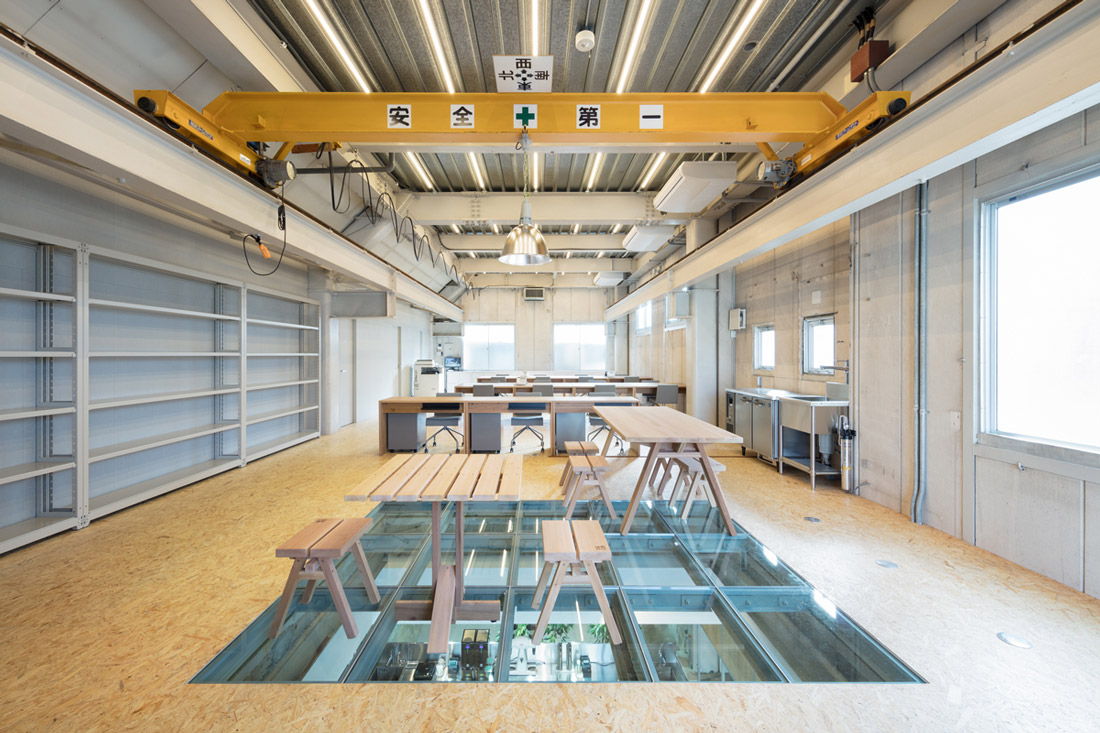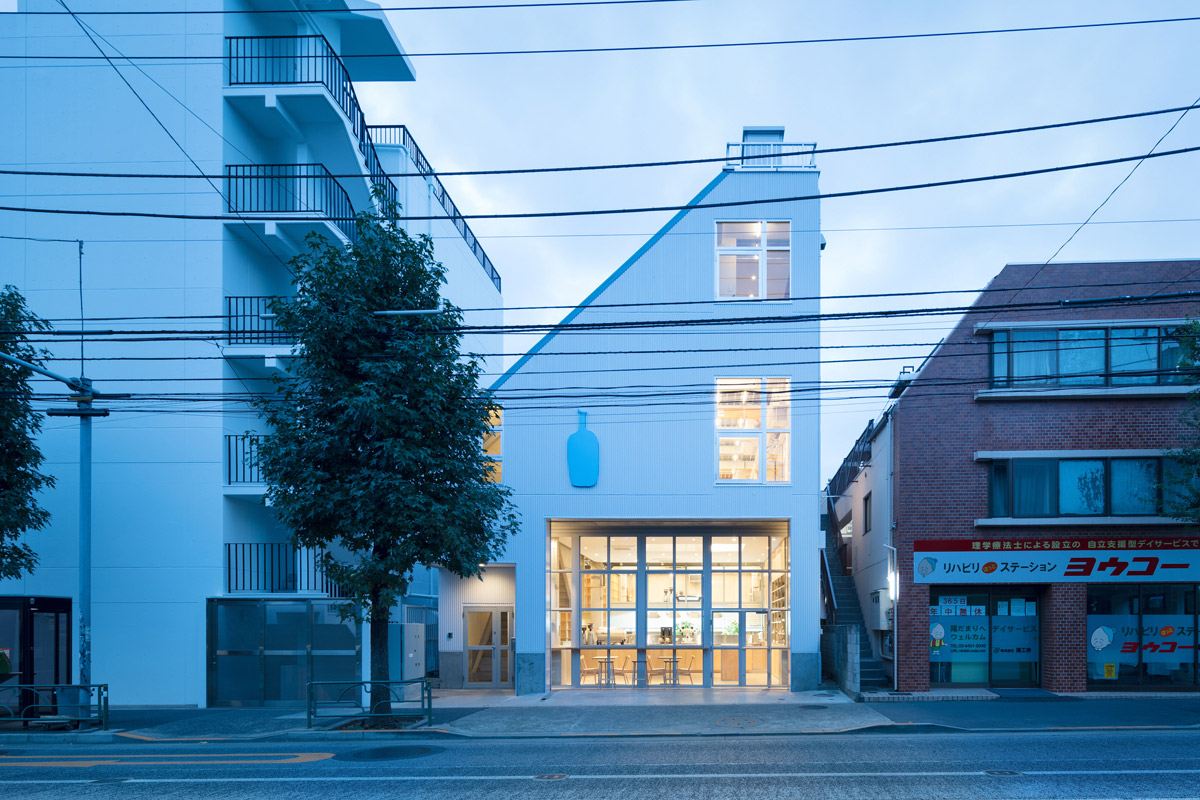 The building's second and third floors include a number of workspaces of different sizes and styles, where Blue Bottle Coffee teams from Japan and the U.S. gather to exchange ideas and shape the future of the company.
Photos by Takumi Ota