Adorned with greenery and colorful hammocks, this trendy smoothie & juice bar in Barcelona makes you feel like you're hanging out in your best friend's uber cool backyard.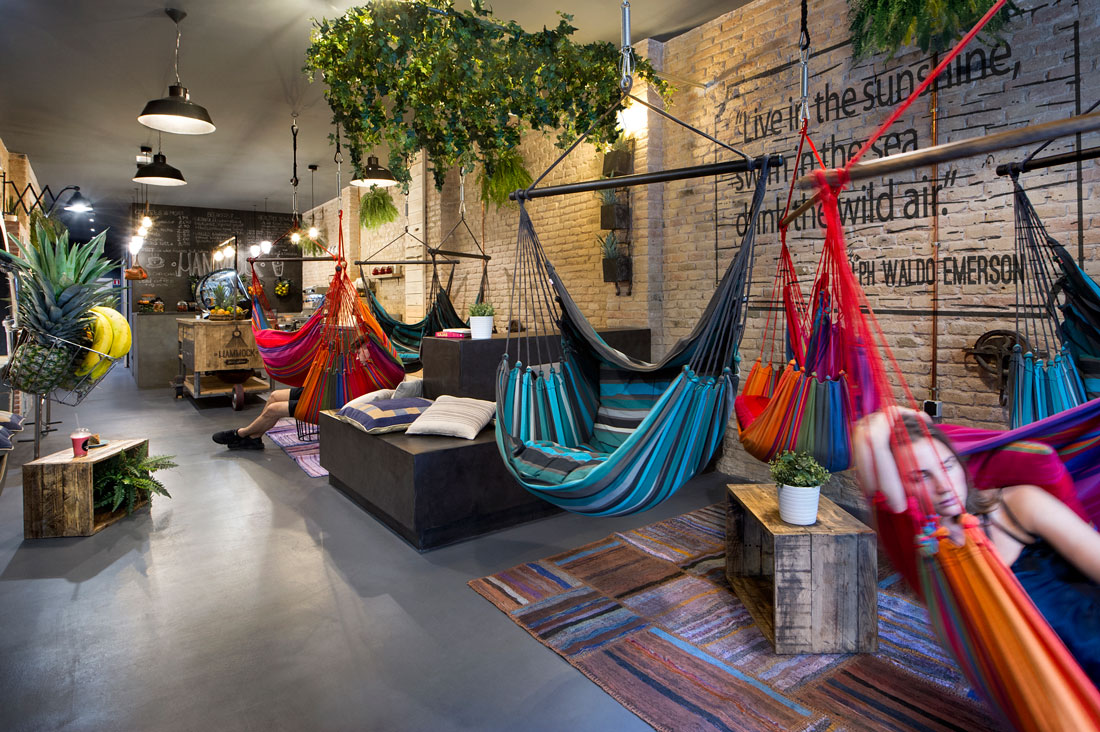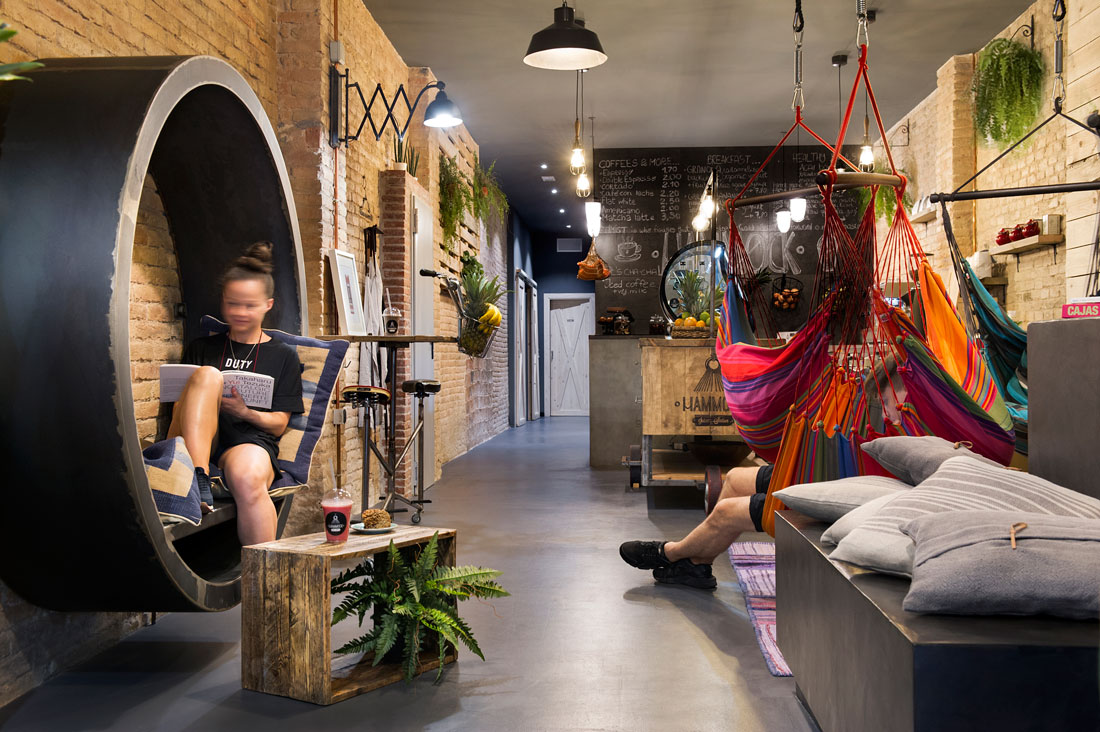 Designed by Catalan studio Egue y Seta, Hammock Juice Station has a casual, outdoorsy vibe, with rustic wooden tables, chairs revamped from bicycles, and brightly colored Honduran hammocks dangling from the ceiling. Delicious smoothies, cold-pressed juices, and healthy raw vegan snacks are served against a backdrop of honest, natural materials, and the overall mood is one of joyous abandon and wanderlust.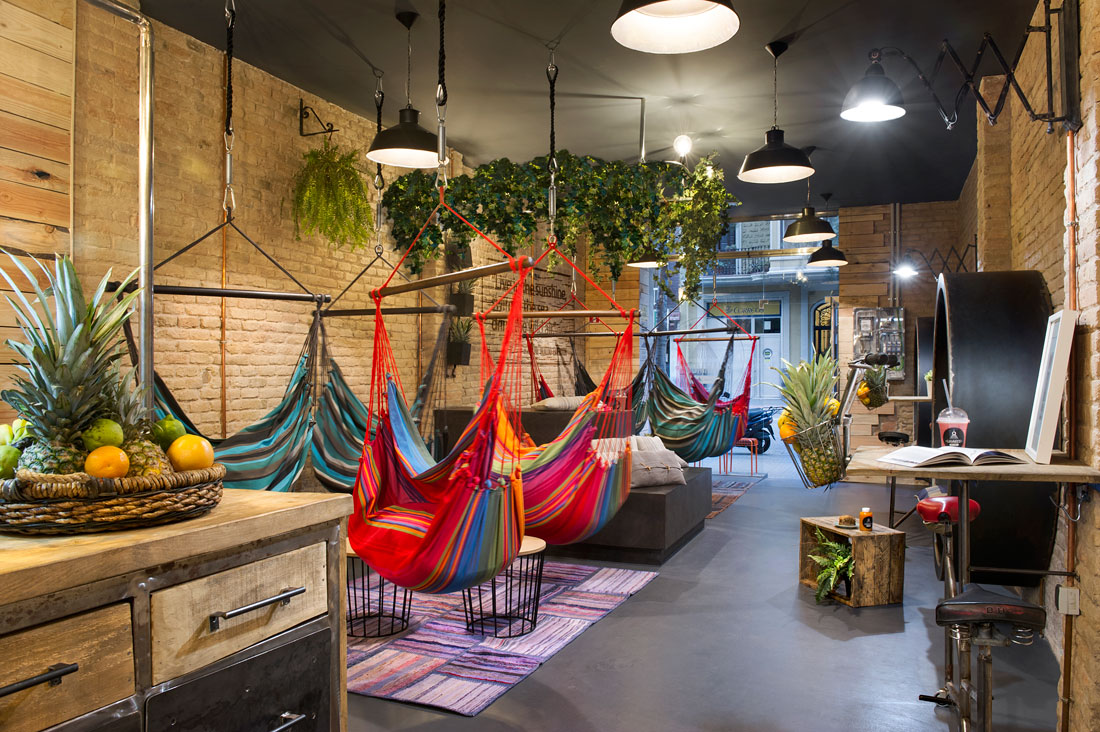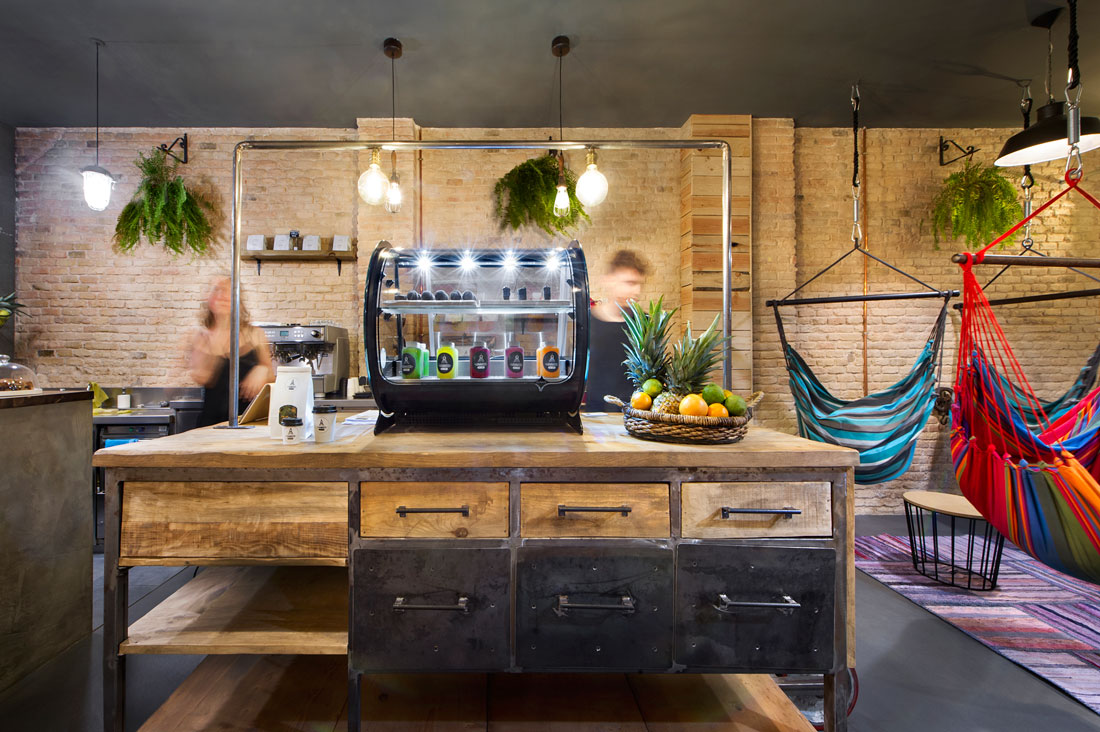 Combining exposed brick walls and polished concrete floors with characterful designer rugs and bespoke pieces of furniture, the cafe's bohemian-meets-industrial look perfectly matches the health-conscious menu, while pops of living greenery add freshness to the space, increasing the oxygen levels.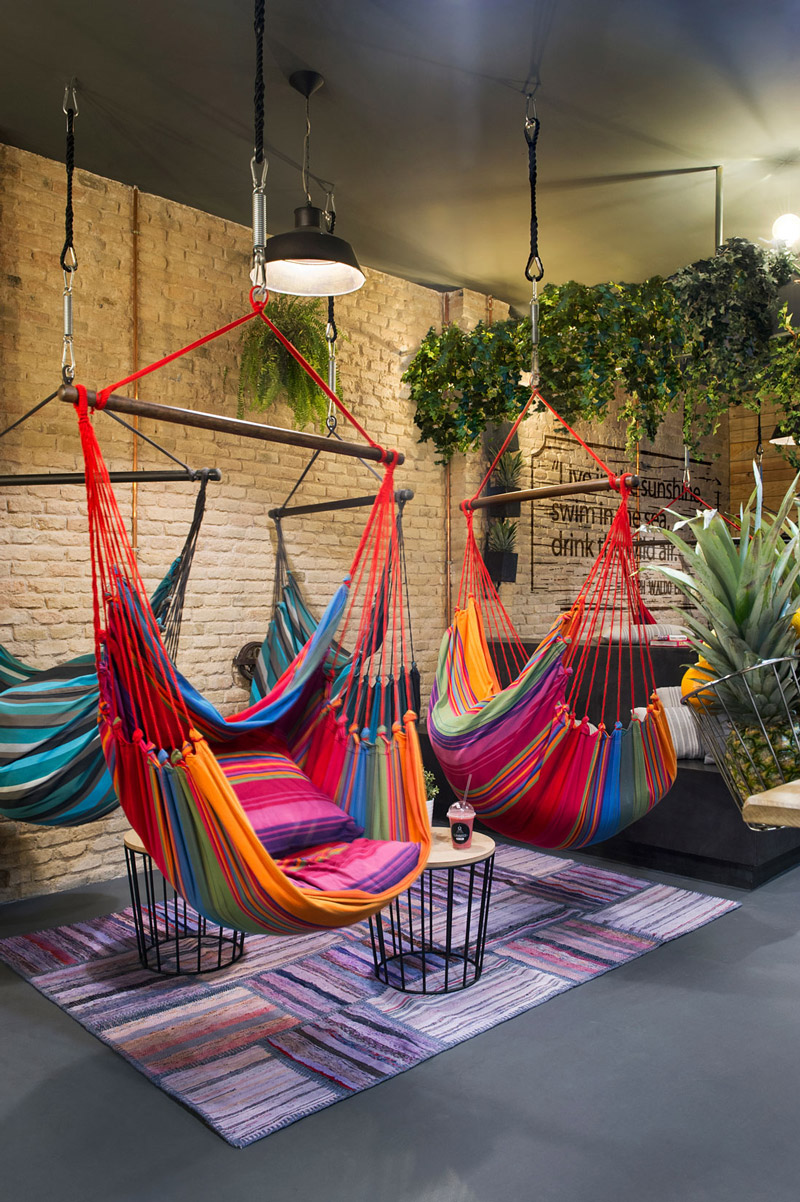 The establishment revolves around two patios filled with relaxing one-person hammocks, but visitors will find a variety of ingenious seating options to choose from, including benches, circular wall-mounted reading nooks, or "face to face" stationary bicycles with a table.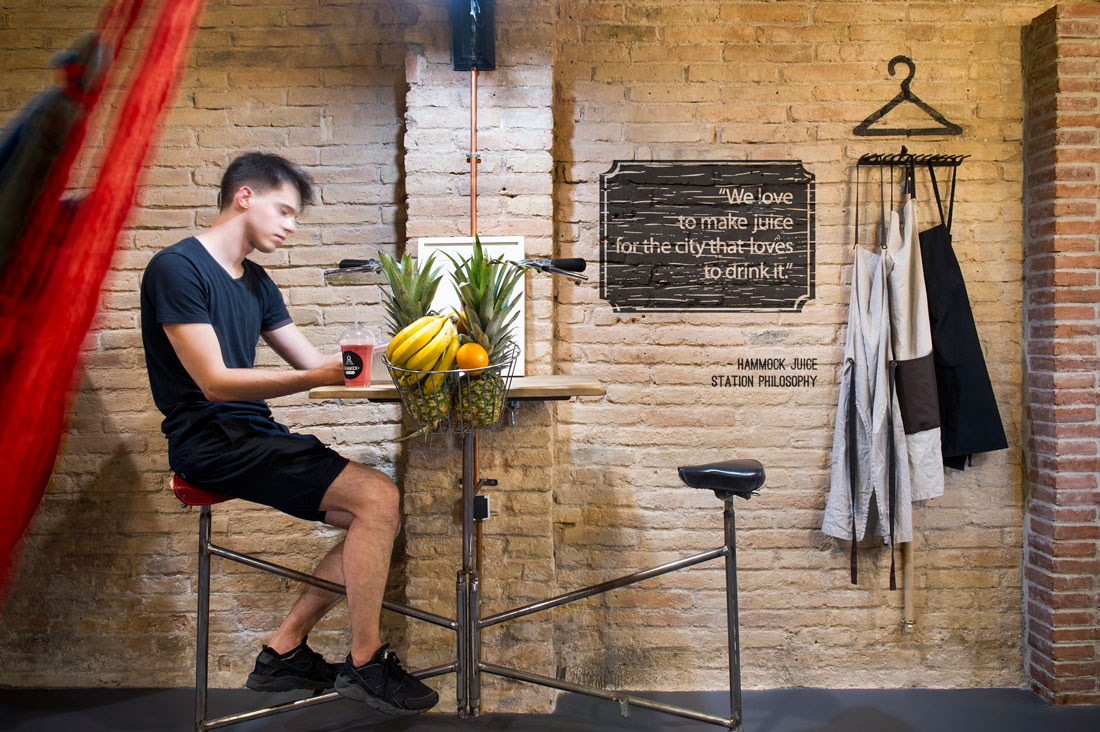 Designed by a nutritionist, the menu is bursting with healthy vegan treats and superfoods. Choose from a colorful selection of antioxidant-rich juices, give yourself an energy boost with an açai bowl, or treat your taste buds with a yummy avocado toast. If coffee is what you're looking for, their barista does an awesome job, using only Costa Rican beans from local roaster Onna Coffee.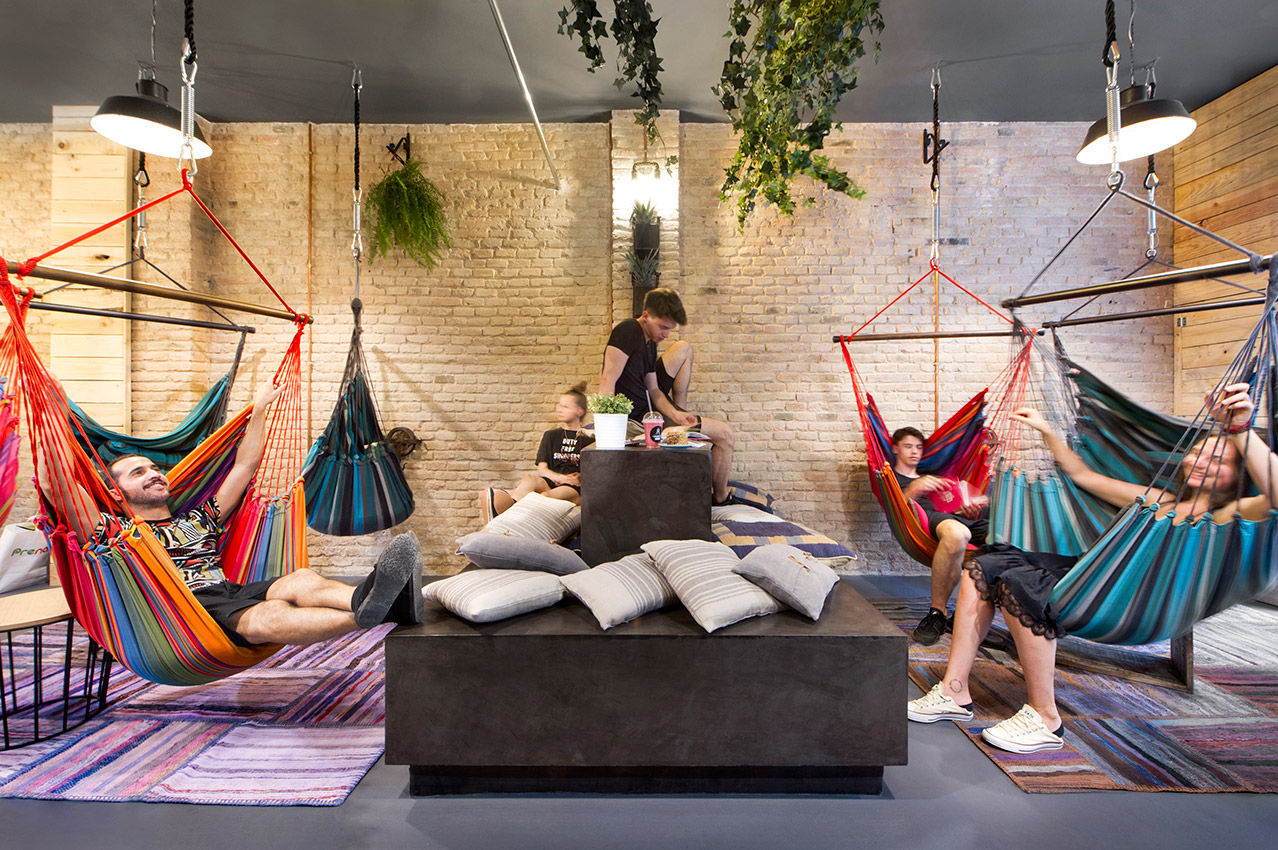 One of Barcelona's hippest vegan hangouts, Hammock Juice Station is located on Carrer Mallorca, in the elegant Eixample district. Photography by Vicugo Foto