Famous Japanese cheese tart brand BAKE just opened its first outlet in Vietnam, and its whimsical design allows the golden delicacies to speak for themselves.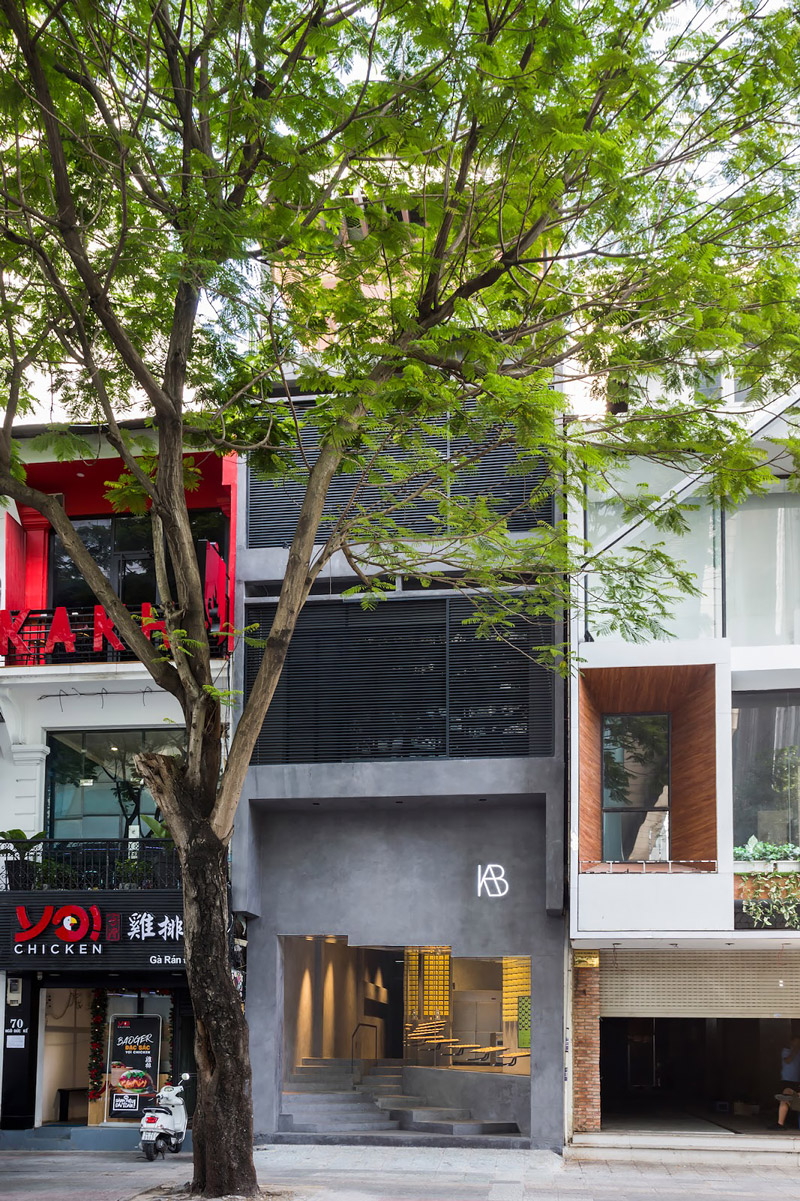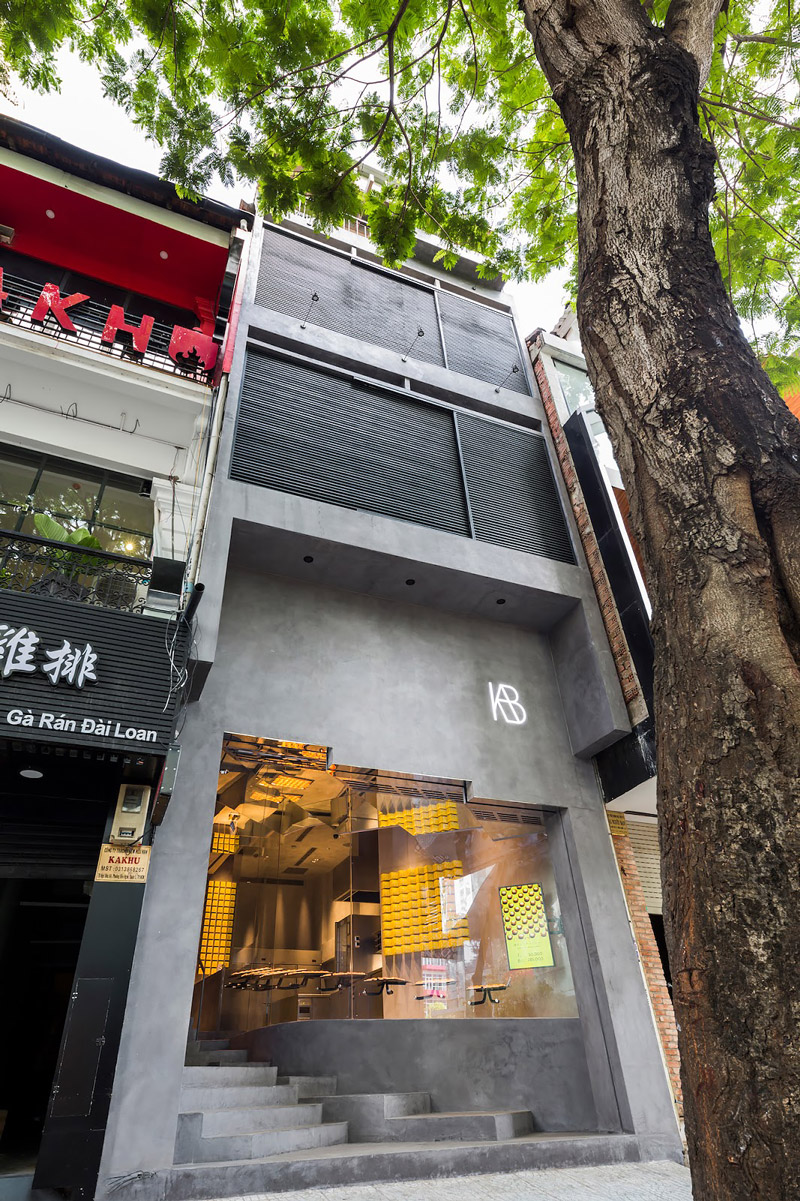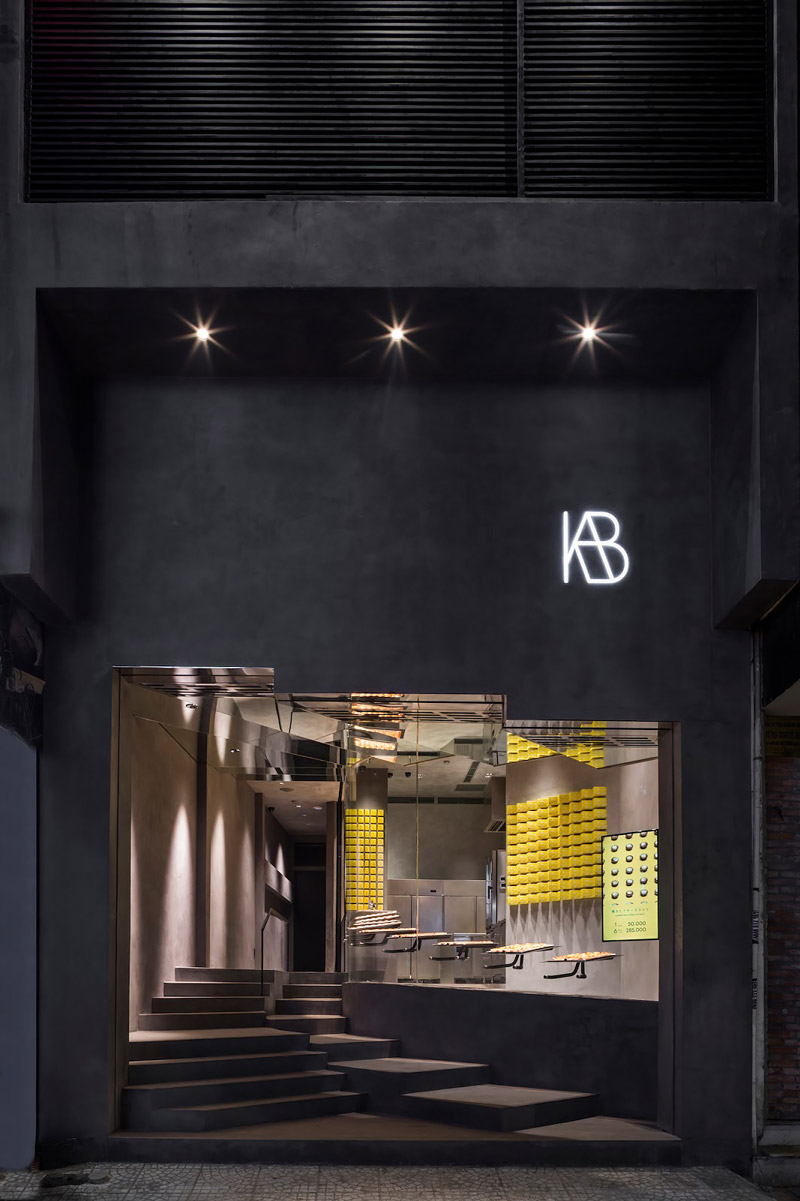 Nestled on a busy street in Ho Chi Minh City, the space is sleek and minimalist, playing with light and shadows to create visual illusions. From the stage-like staff area to the external staircase, every detail has been painstakingly planned and refined in order to reflect the outstanding quality of the pastries on sale.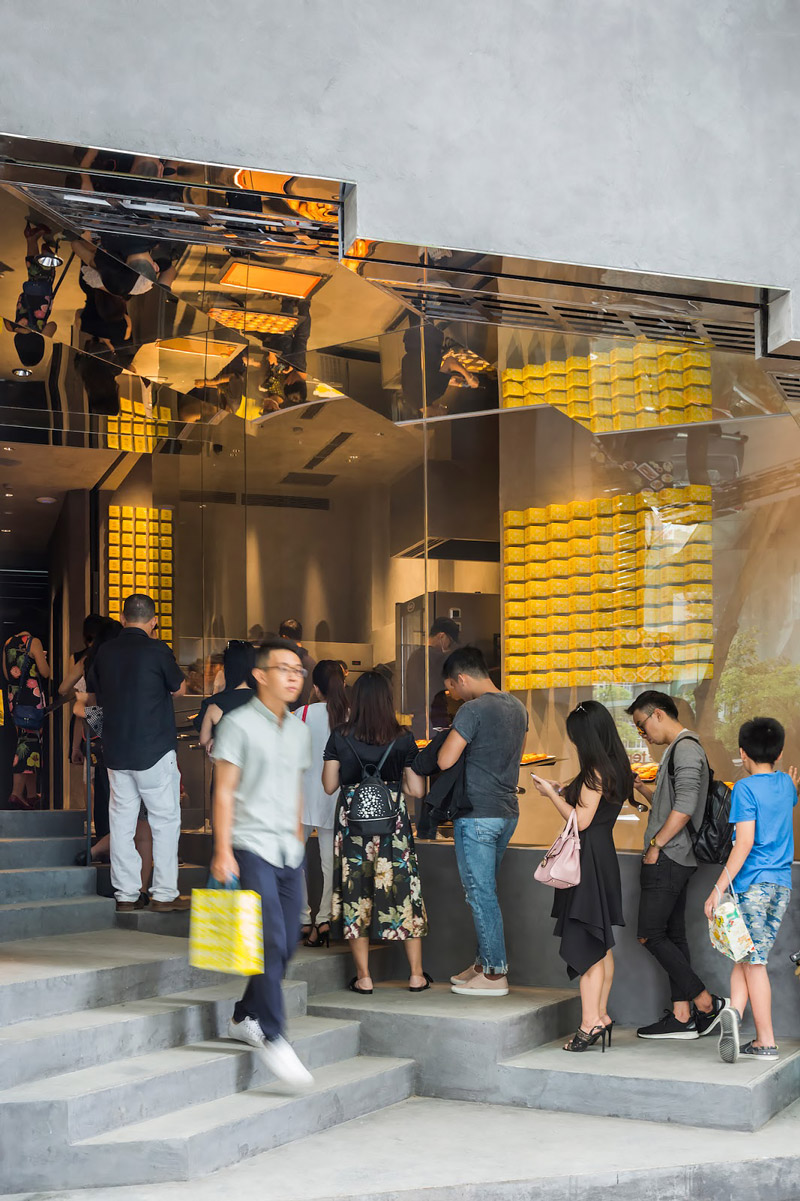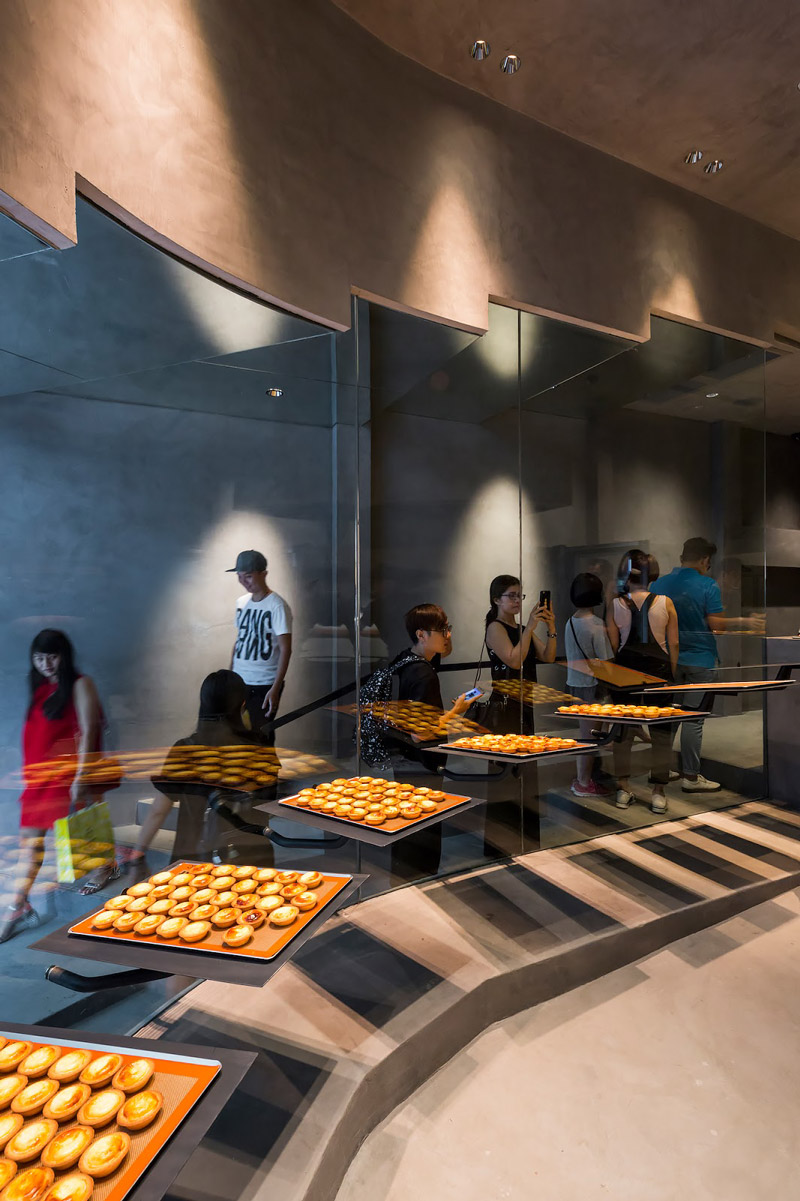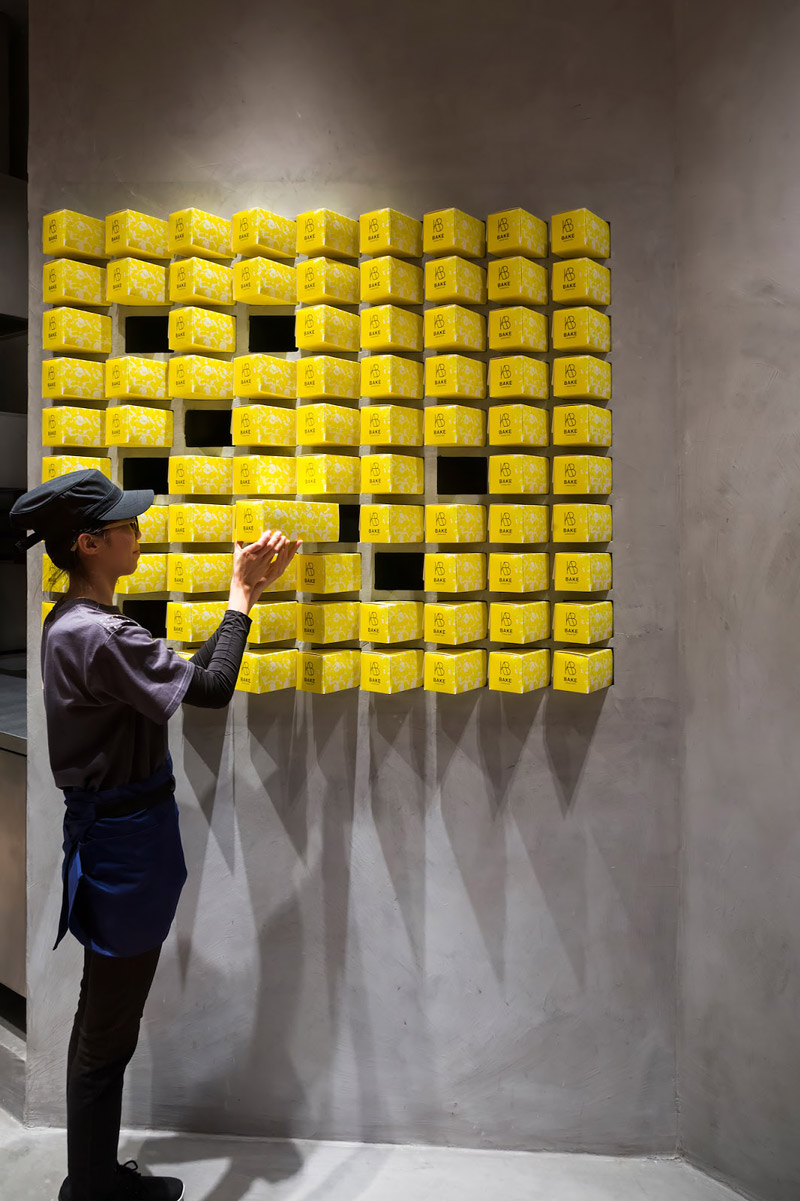 Conceived by local architect Joe Chikamori and his studio 07BEACH, the shop is decked out in a deep palette of grays with pops of the brand's signature yellow. By using different shades of mortar – light gray on horizontal surfaces and a dark gray on vertical ones, the architects have managed to add dimension and highlight certain areas.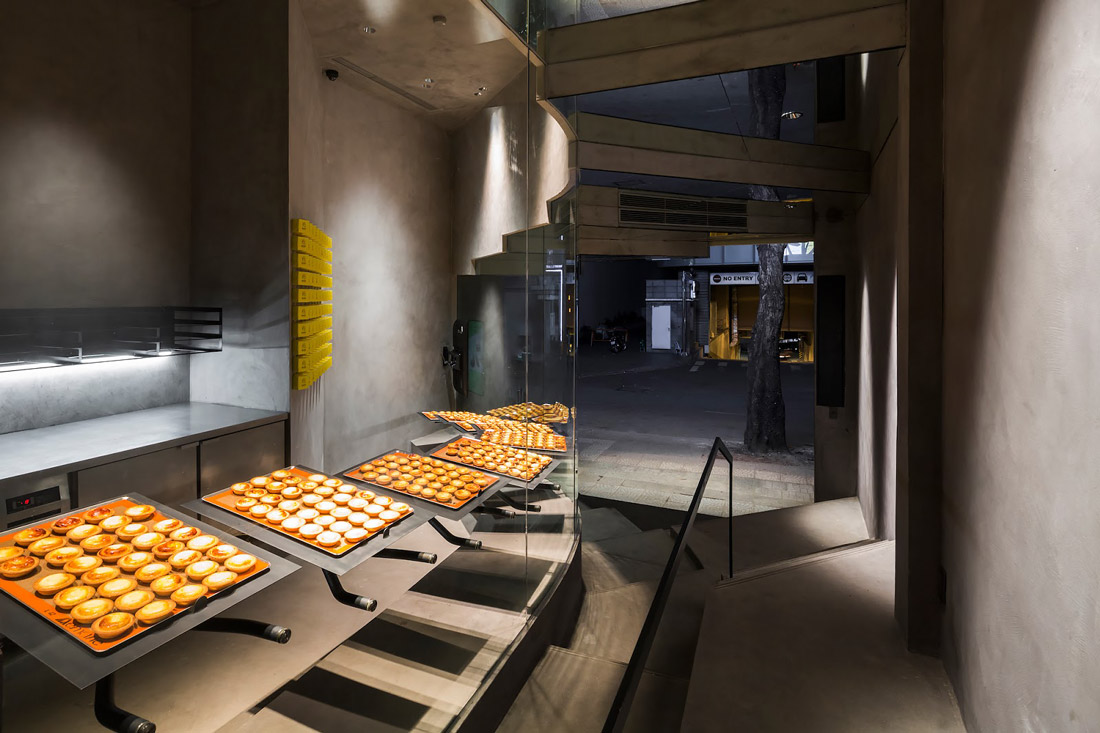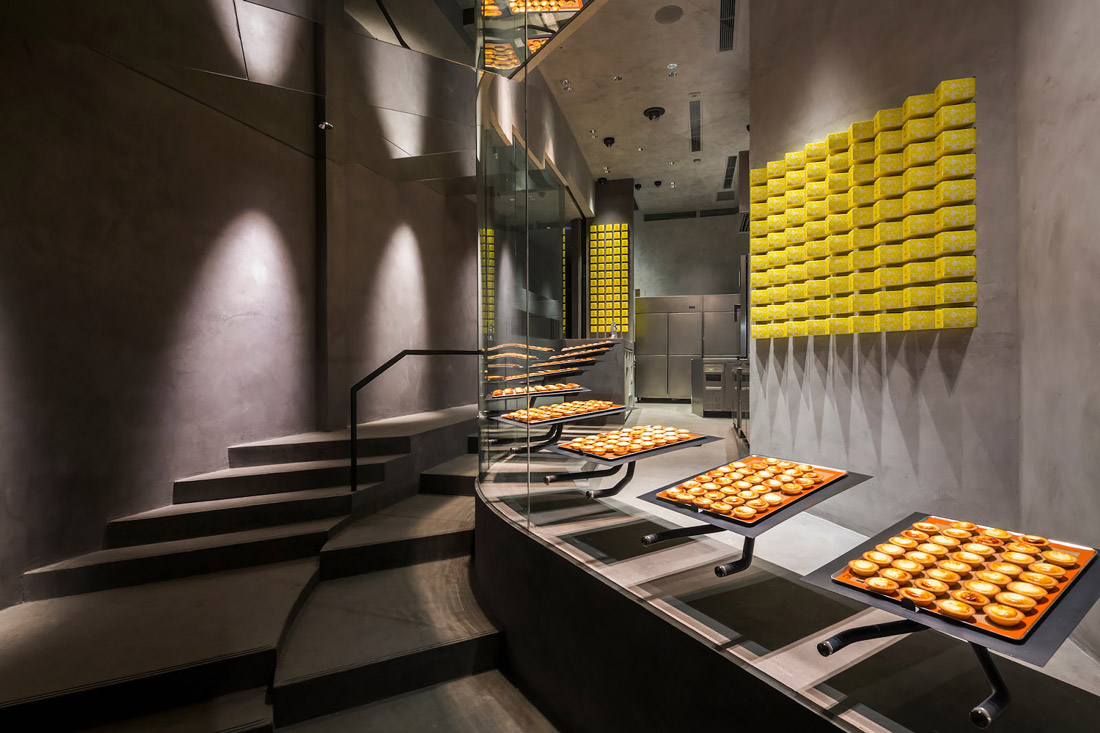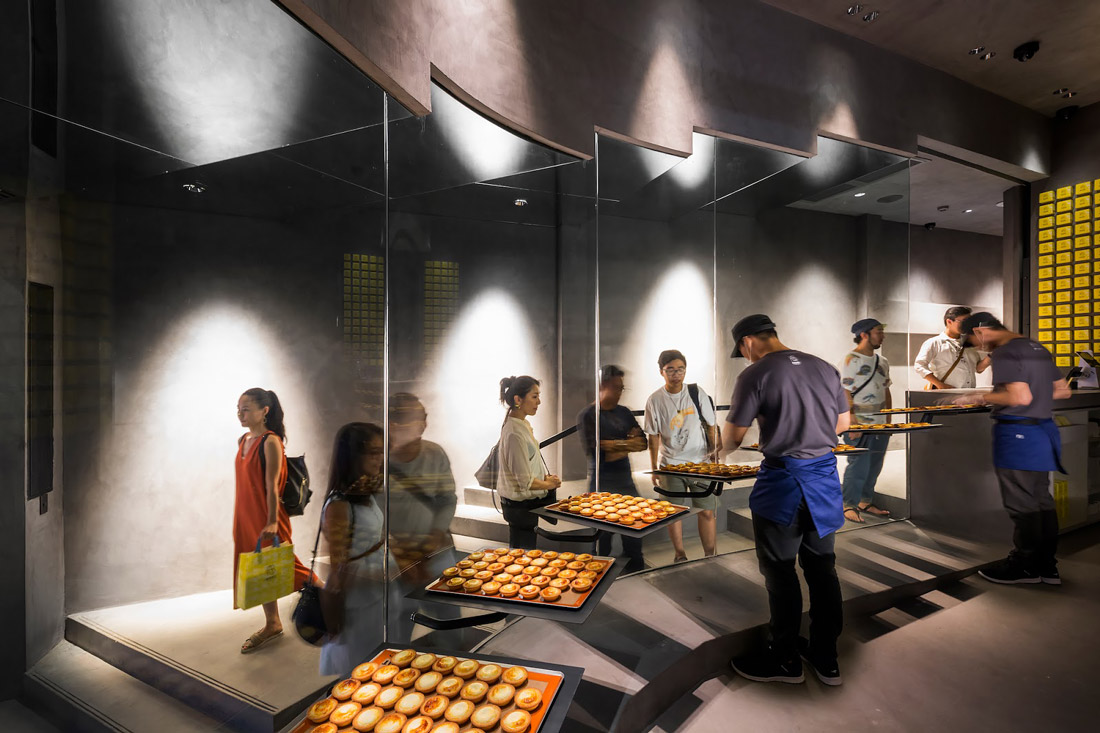 Though designed with customers' safety and comfort in mind, the front stairs remain true to the shop's distinctive aesthetic, showcasing clients queuing in vertical direction.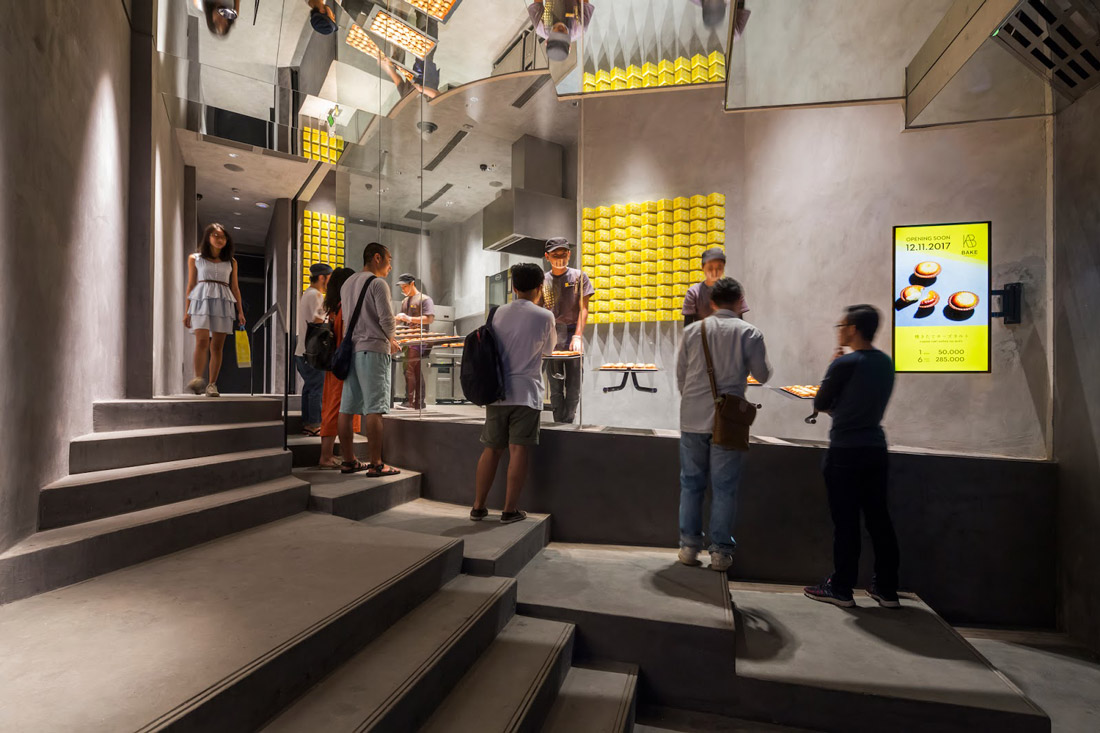 The same inventive talent went into exhibiting the freshly baked cheese tarts, which sit like works or art beneath a stair-like mirrored ceiling. Displayed on ingenious window-mounted trays suggestive of the staircase's ascending steps, they seem to float in mid-air, creating quite a visual spectacle for passersby.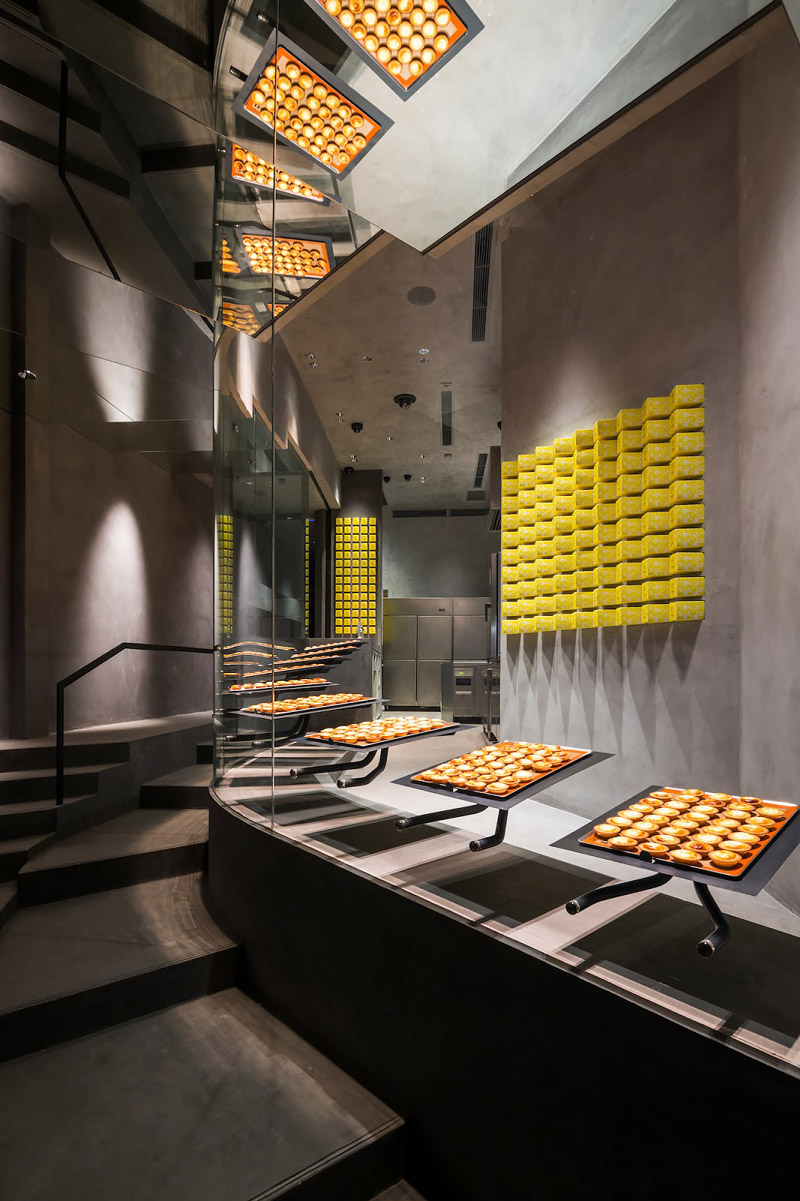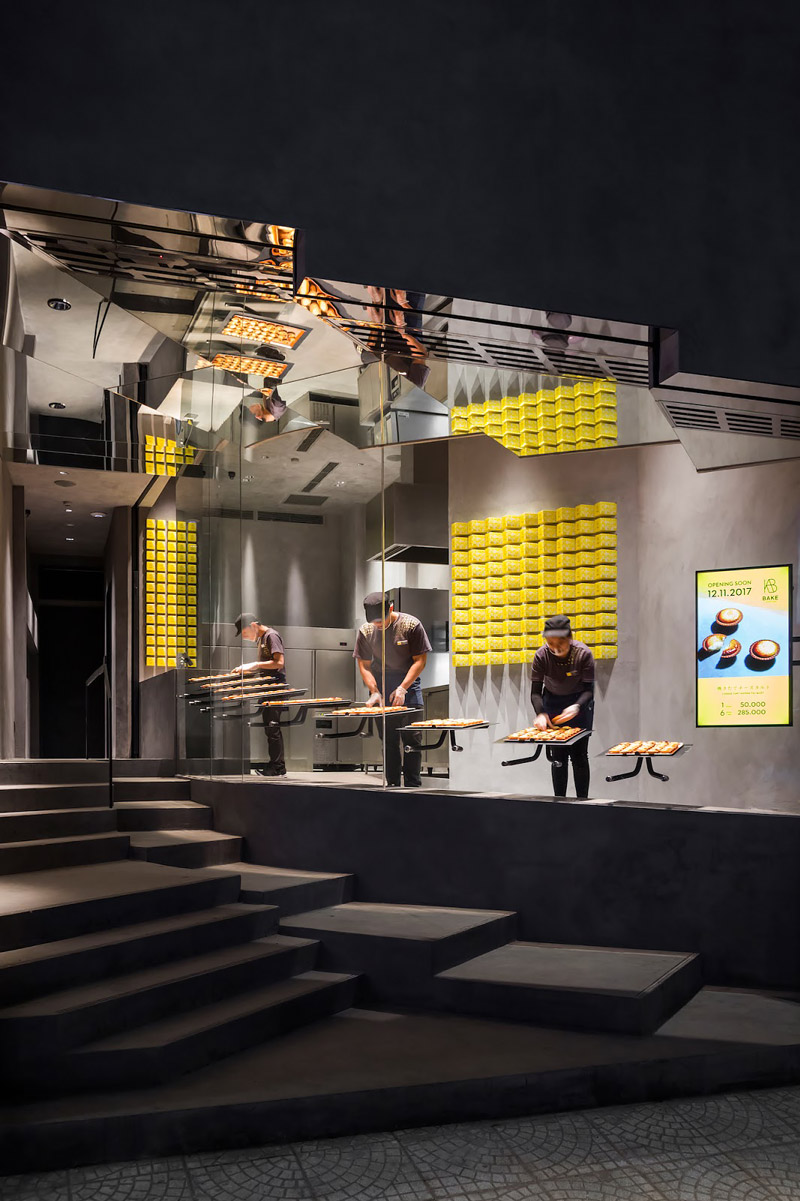 Photos: Hiroyuki Oki