Rustic thatch-roofed casitas, ancient Mayan therapies, and monthly Full Moon parties make this hotel a paradise for the creative spirits in search of sunshine and spirituality.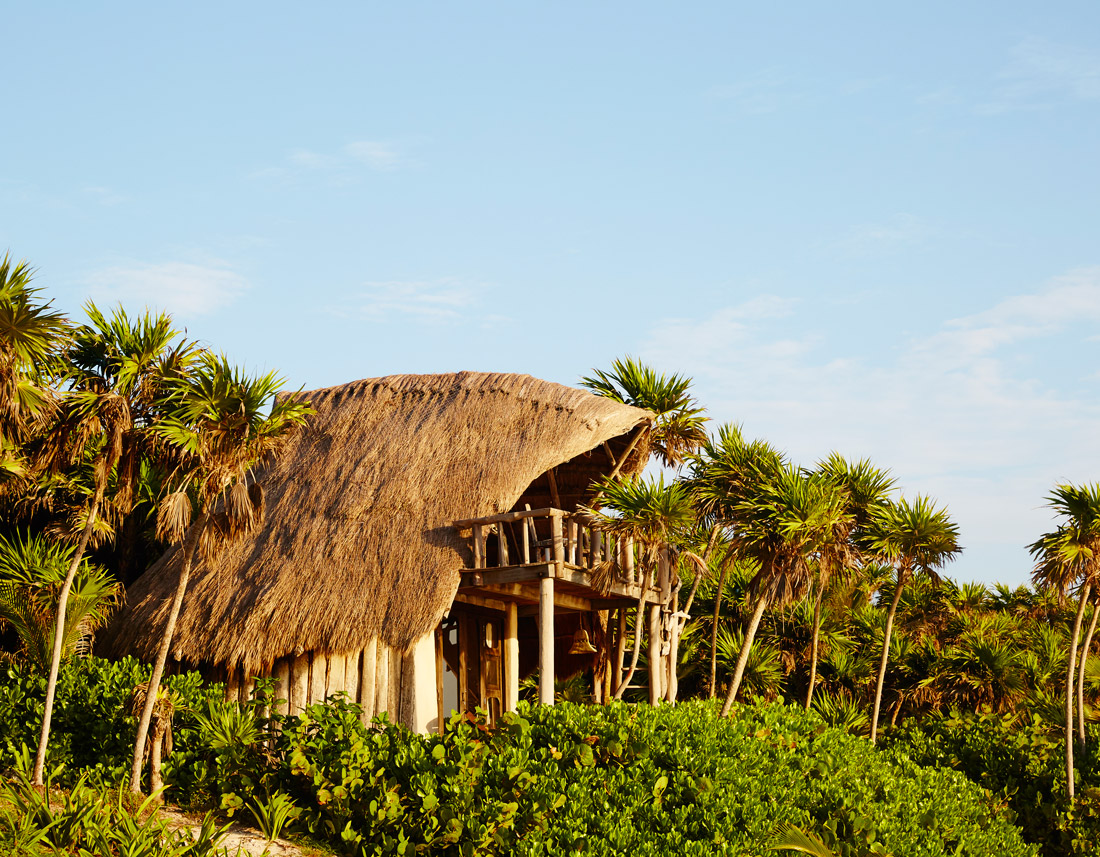 Located in Tulum, on an unspoilt stretch of Caribbean coastline surrounded by wild jungle, Papaya Playa Project is the ultimate bohemian retreat, attracting eco-conscious travelers with its laid-back vibe, inspiring communal spaces, and charming no-frills accommodation.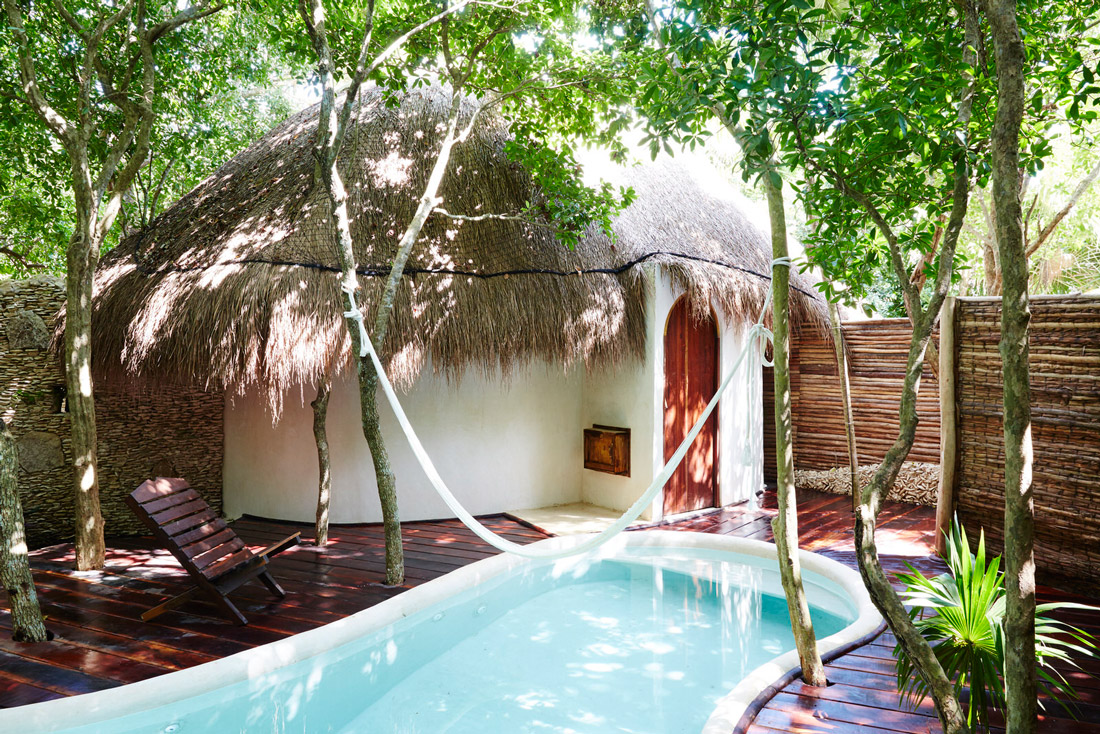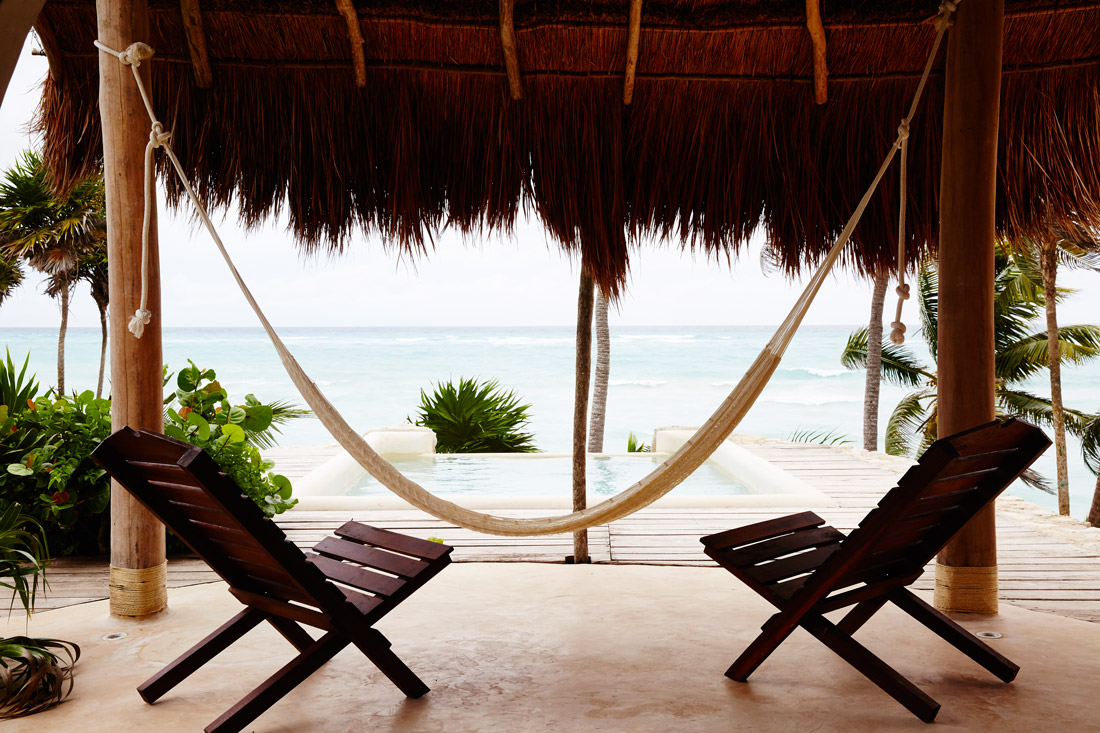 Although made in collaboration with Design Hotels™, the property has little in common with the boutique-luxury sector. Instead, the concept here is all about connecting with nature, reviving your senses, and discovering your most authentic self.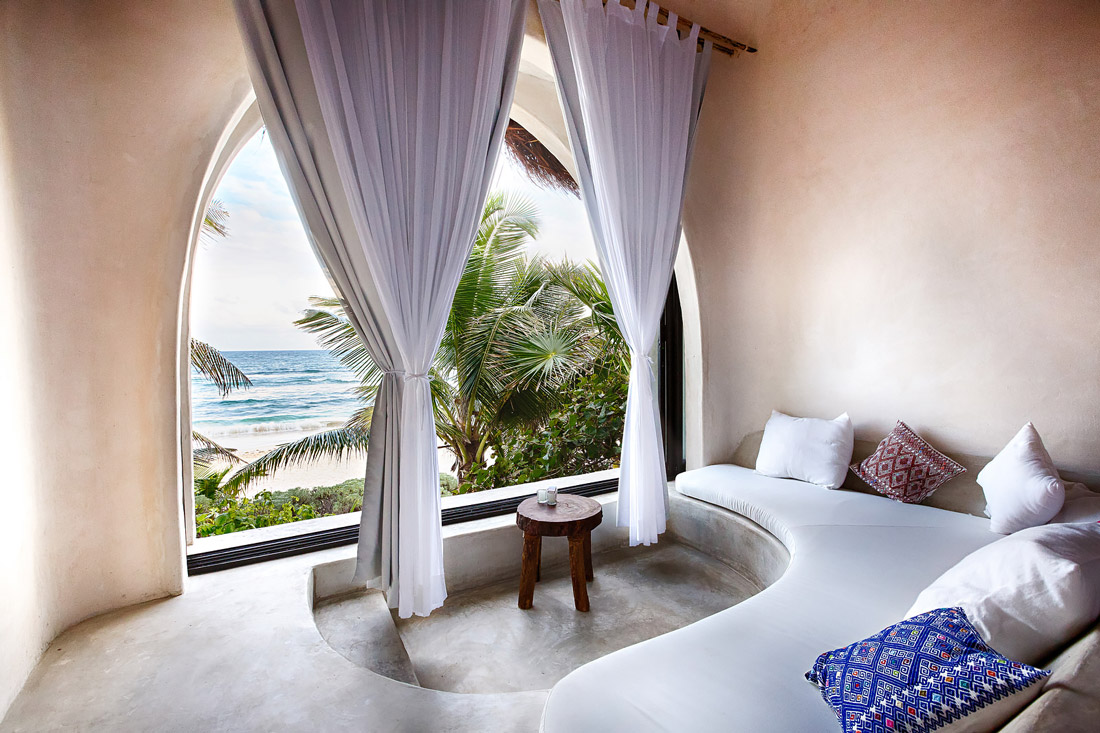 Inspired by the traditional Mayan architecture, the rooms and beach houses at Papaya Playa Project are built from local, organic materials and furnished with rustic decor in vibrant colors.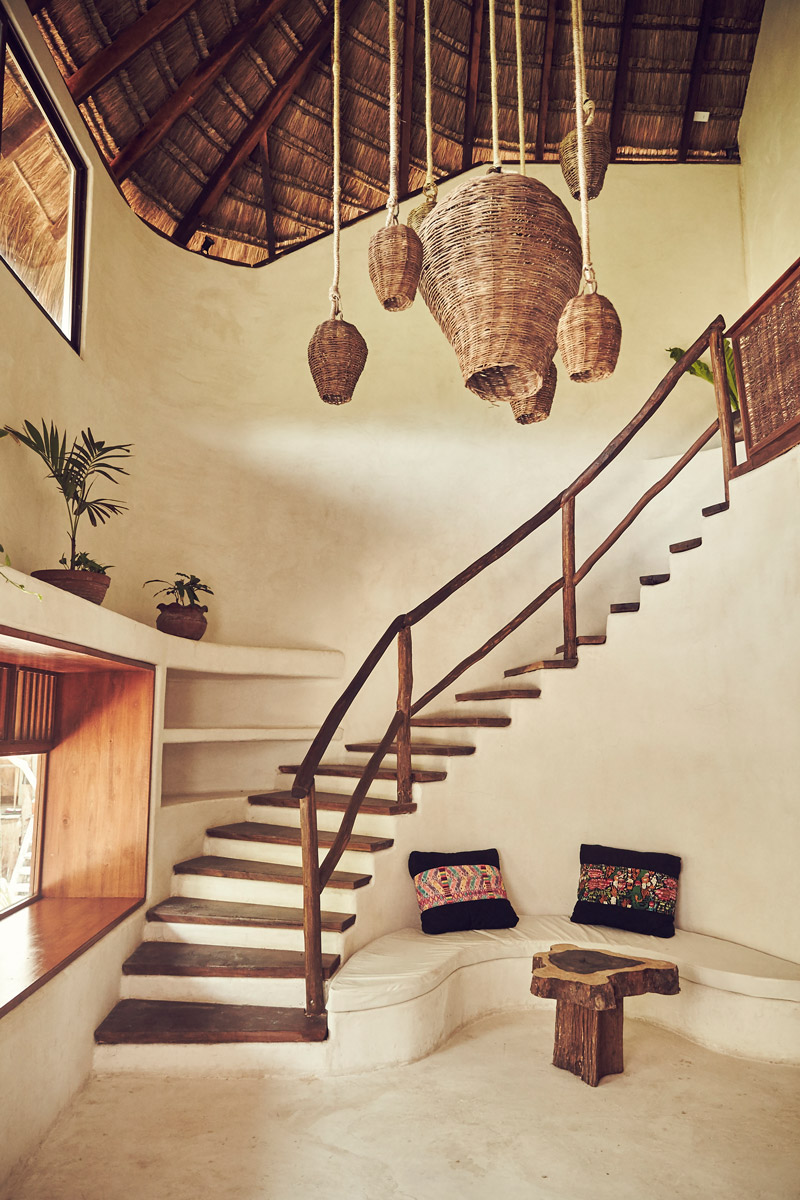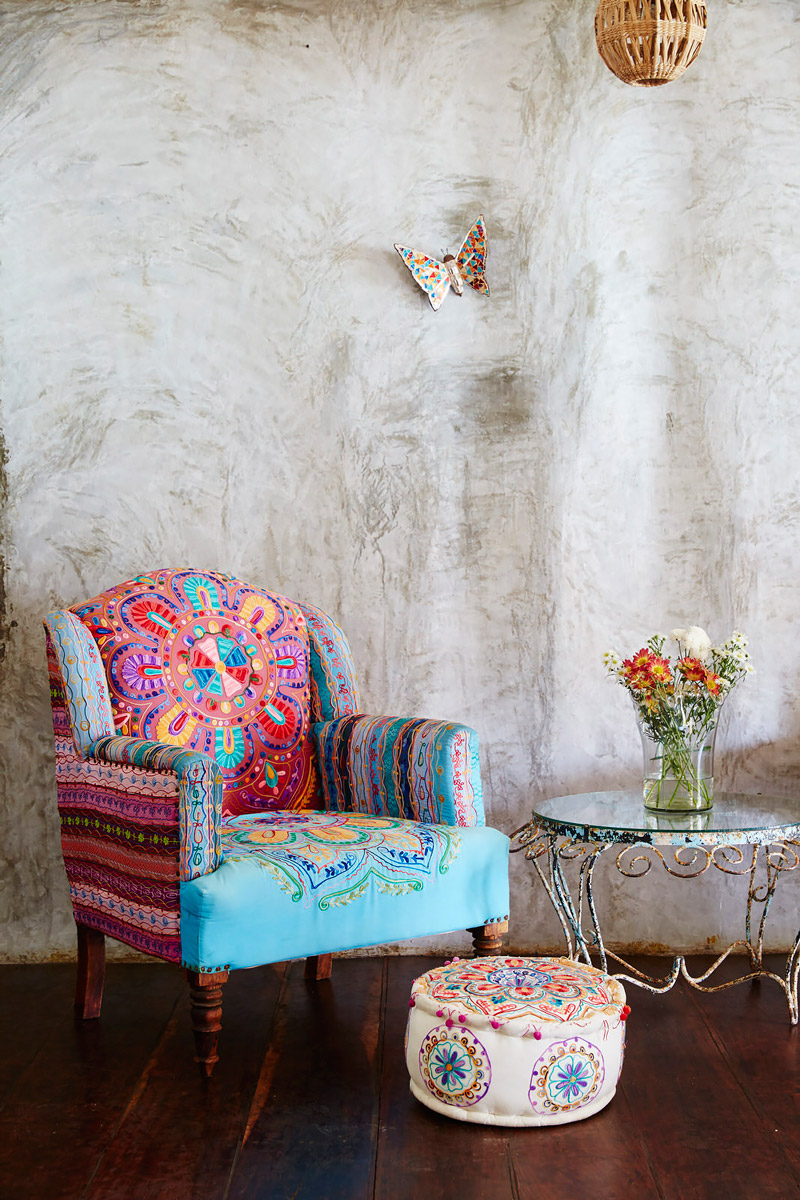 Elevated on stilts, the new oceanfront casitas benefit of cool breezes and plenty of natural light, while the exclusive jungle units boast large terraces with plunge pools. Complementing the hotel's accommodation facilities is a wonderful collection of private beach houses, as well as a one-of-a-kind treehouse that looks like it's straight out of Gaudi's Park Güell in Barcelona.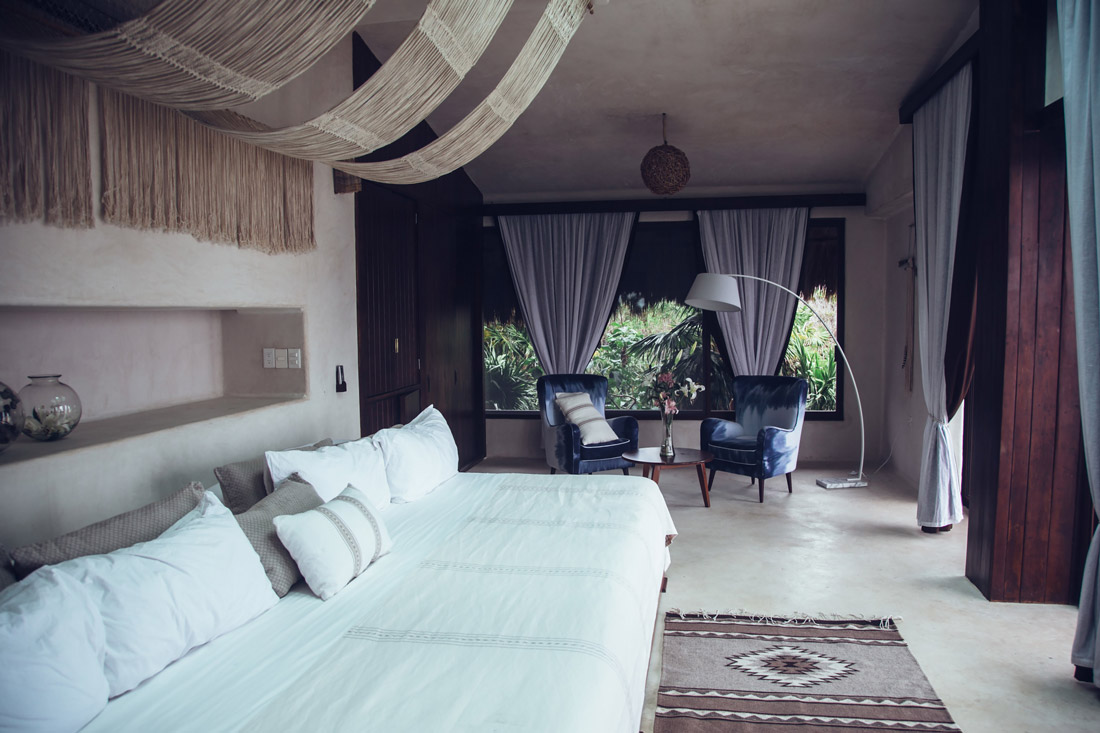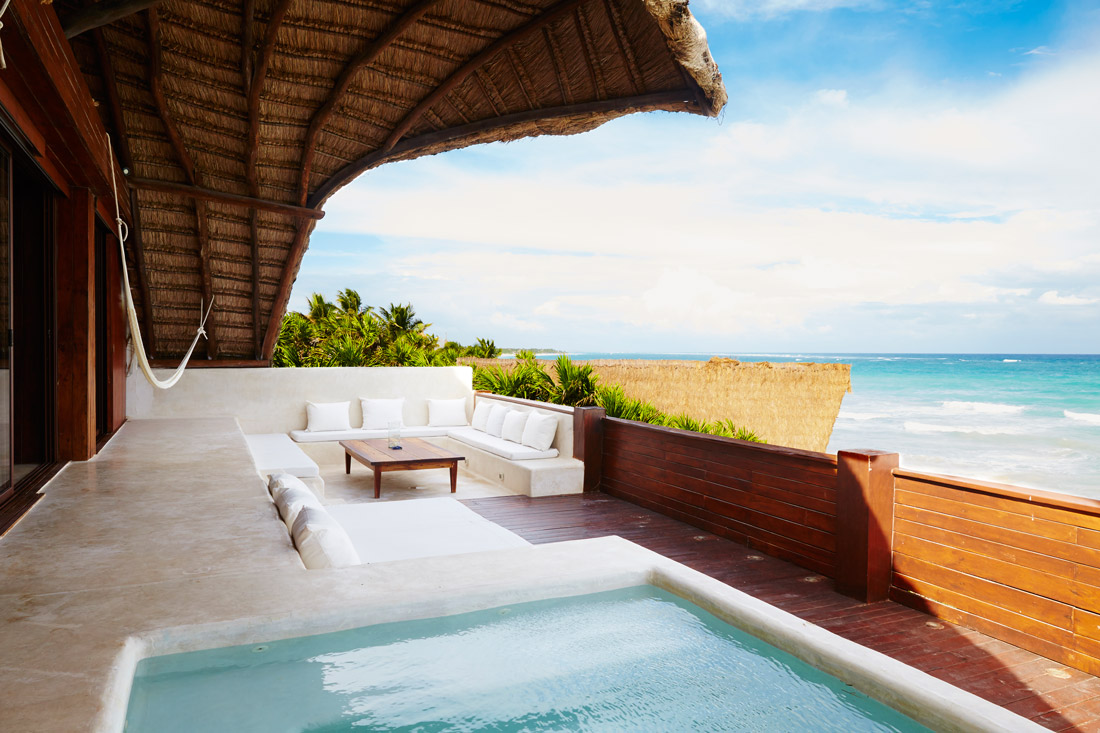 The most exclusive and luxurious residence is Casa Palapa, which blends beautifully crafted designer interiors with upscale amenities and arresting views of the beach and the lush jungle. Casa Vento and Casa Madera are just as delightful, both featuring colorful, rustic inspired interiors and glorious outdoor spaces.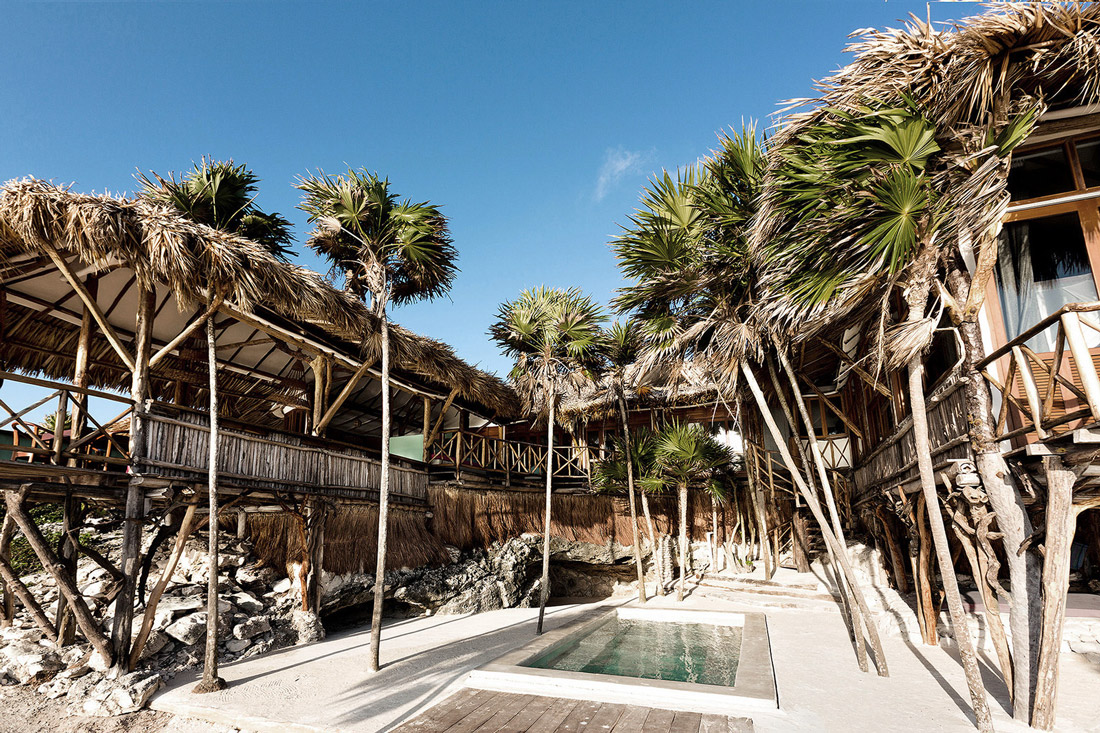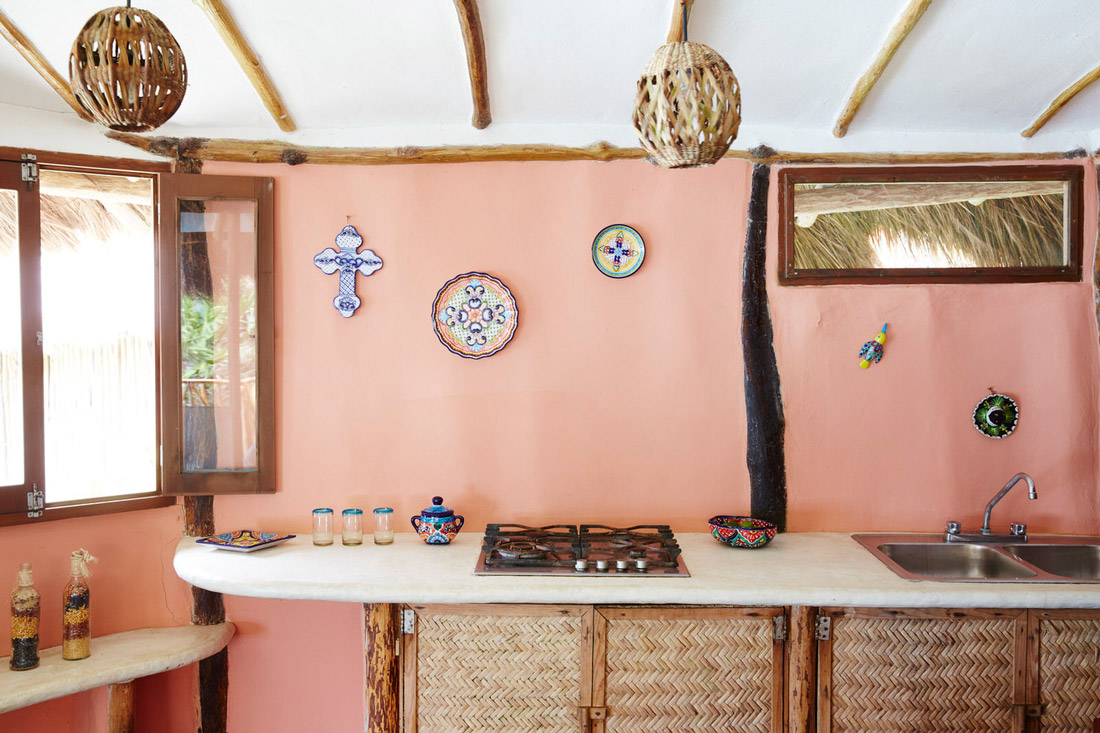 The hotel's most unique structure, however, is the adorable treehouse – built from indigenous materials and raised on wooden stilts in the middle of the jungle.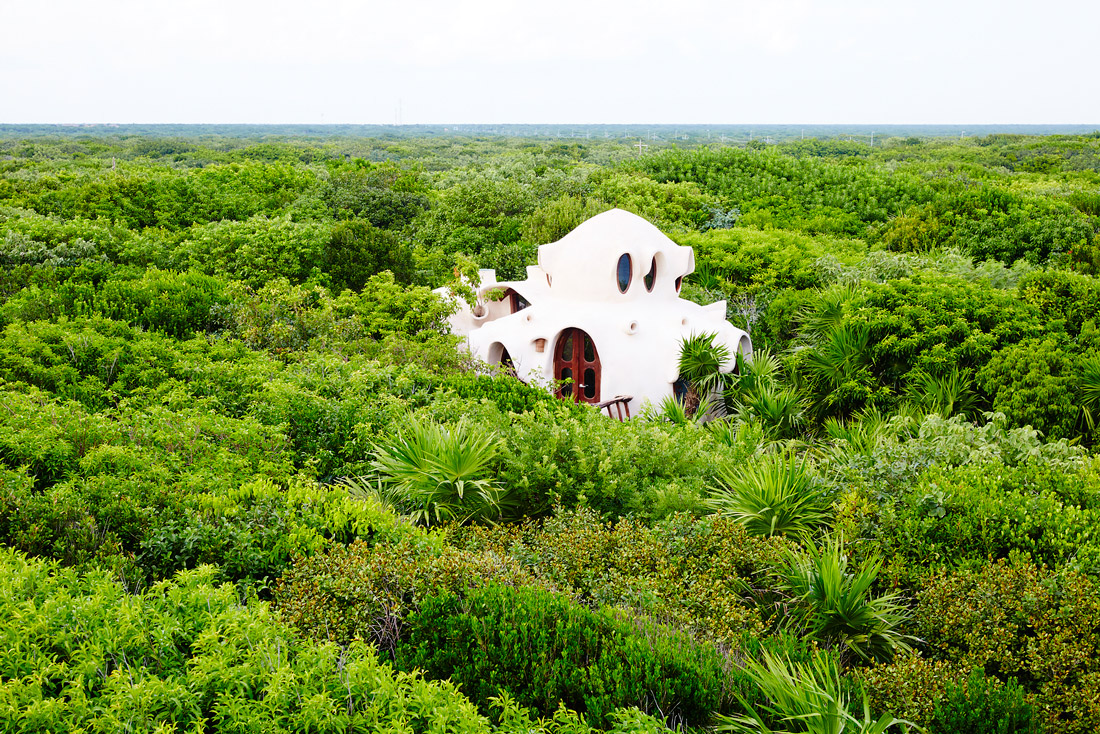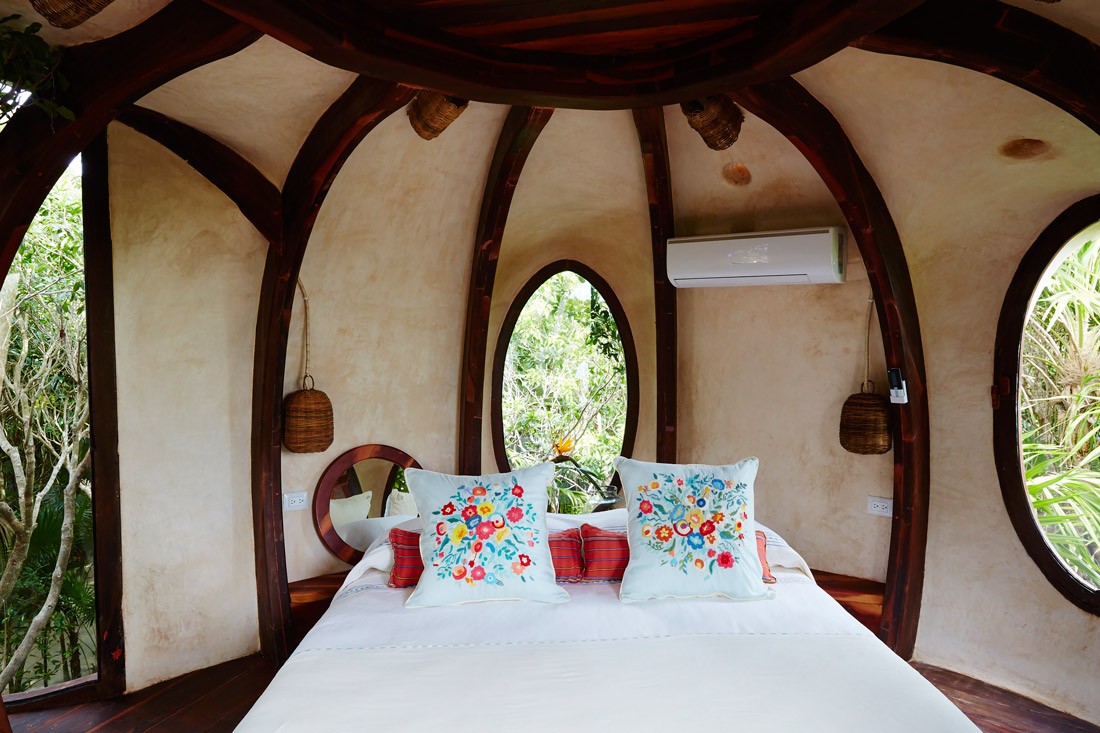 Nestled on a pristine stretch of beach, the seafront restaurant features a variety of intimate seating enclaves, a double-decker bar, and two spacious palapas overlooking the azure waters of the Caribbean Sea. The menu draws on organic, locally sourced ingredients, blending Mexican classics with experimental, internationally inspired fare.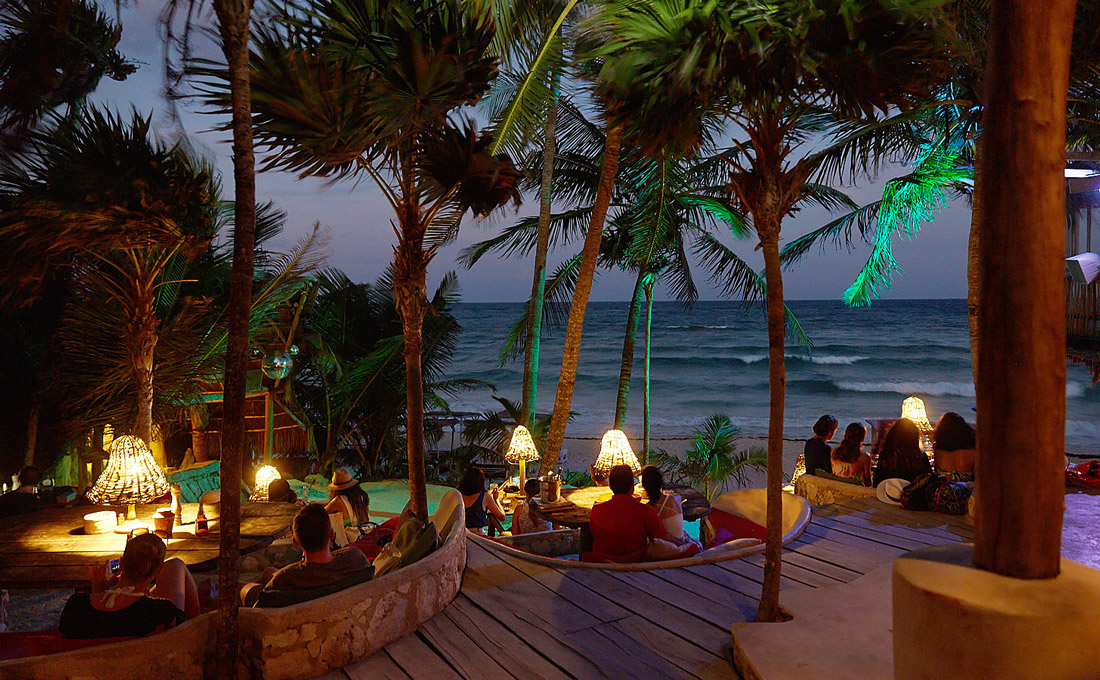 Resident and guest DJs spin chilled-out tunes throughout the day at the vibrant Papaya Playa Beach Club, which is particularly renowned for its cultural events, beach activities, and monthly Full Moon sessions.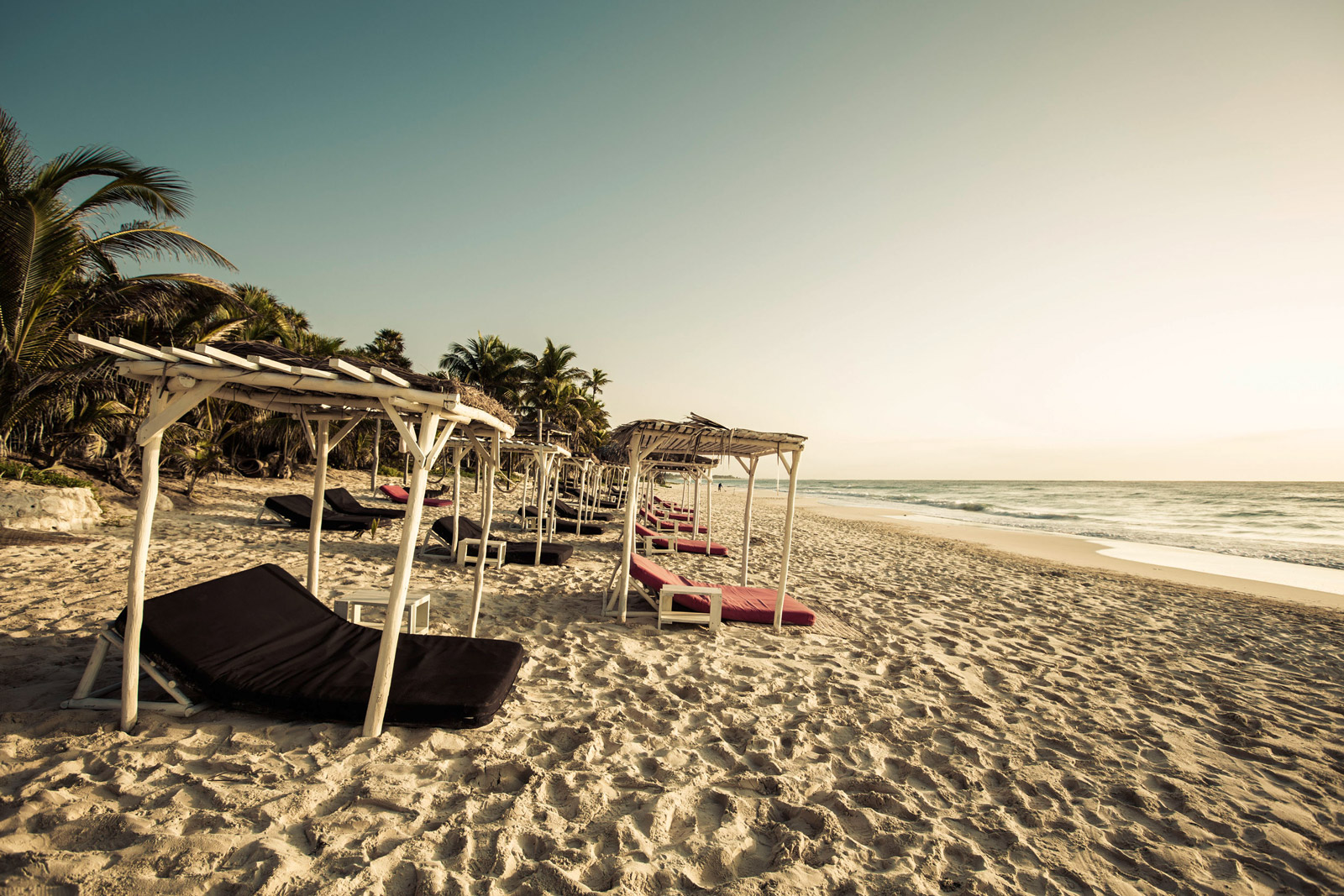 Reflecting the hotel's holistic philosophy, the wellness facilities include everything from a juice bar and a sustainable restaurant serving vegan tacos to an open-air beach spa offering massages and beauty treatments based on ancient Mayan practices. Yoga, Tai Chi, and meditation are also available.