Authentic and contemporary, Diego Guerrero Barber Shop nestles inside a traditional mansion turned shopping mall, in a historic pocket of Córdoba, Argentina's second most populous city.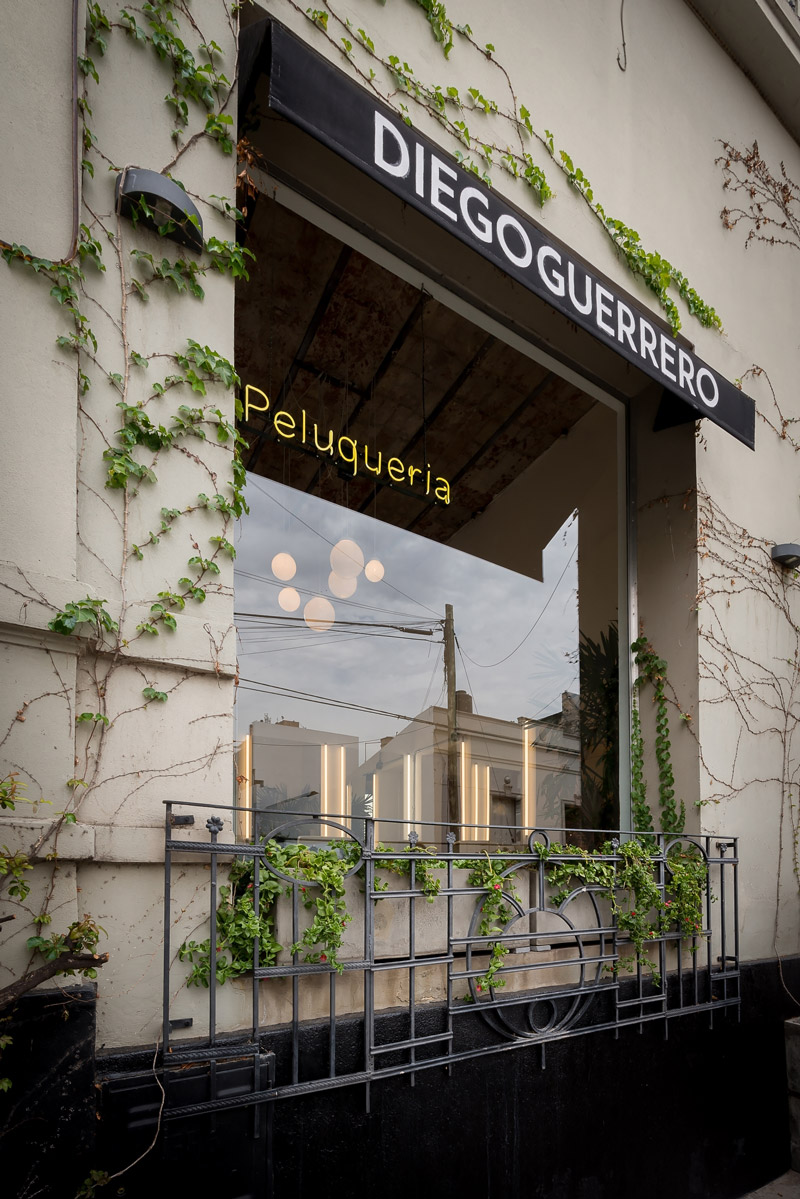 Lovingly revamped by locally based architect Carol Burton, the space fuses old and new to create a chic, welcoming atmosphere. Exposed bricks, high ceilings, and original patterned floor tiles contrast beautifully with the small furniture pieces scattered throughout.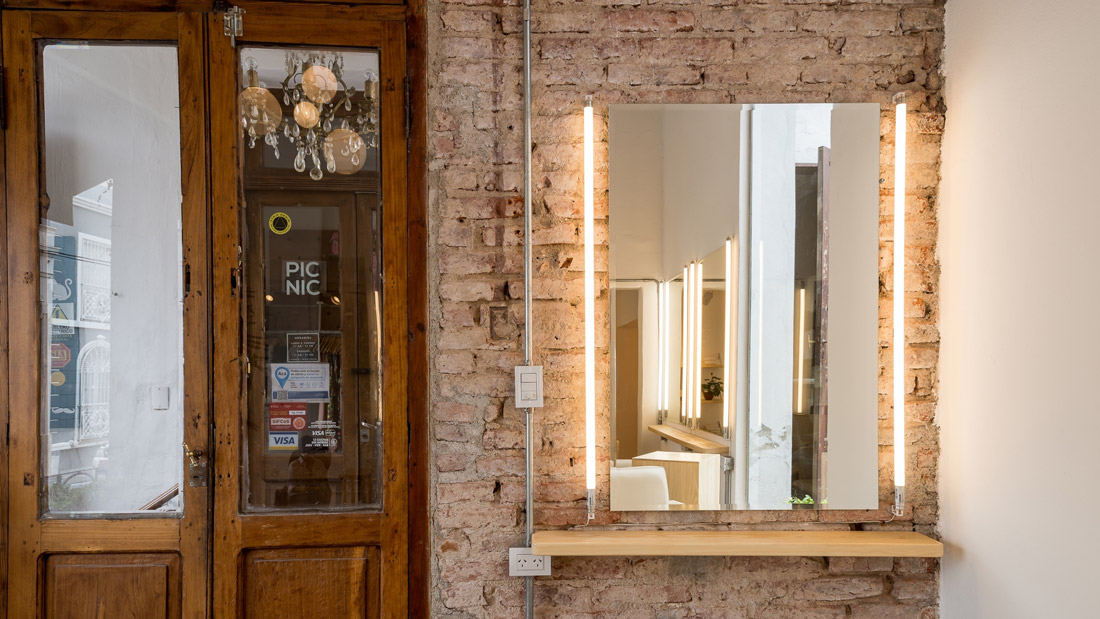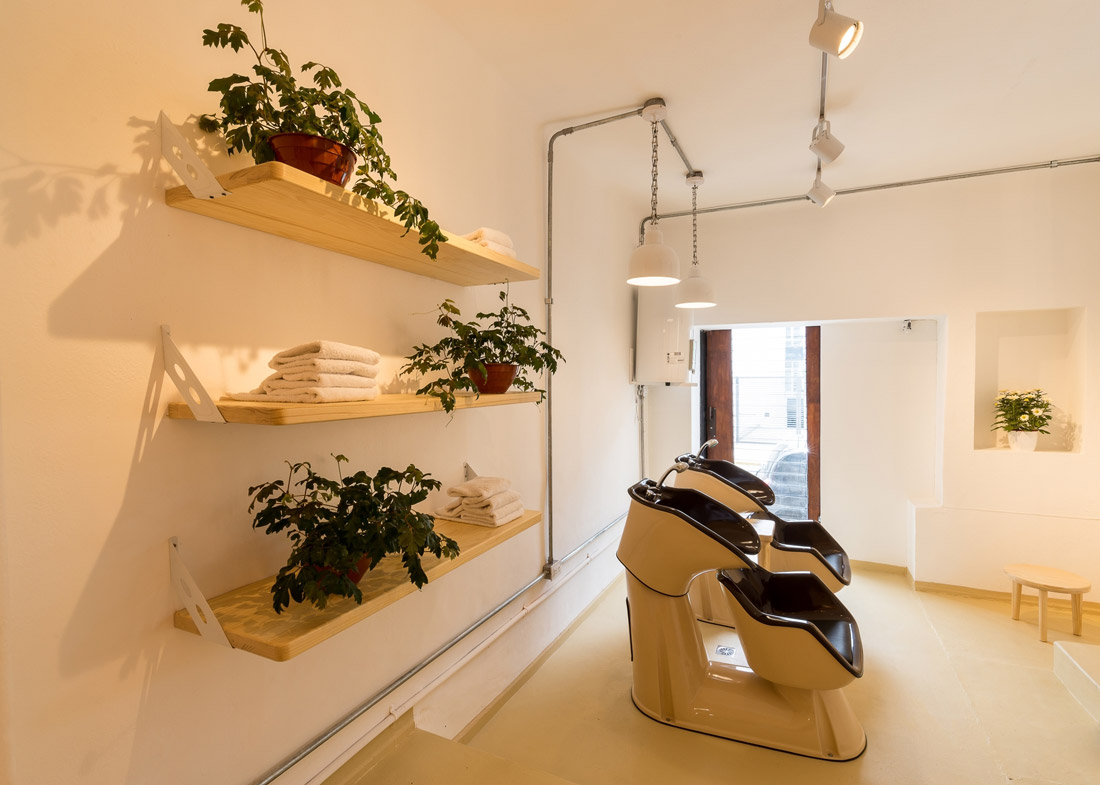 Characterized by simple, clean lines and warm materials, these include sleek roller chairs and small, mobile wooden stations, which help increase the space's size and luminosity, while adding tons of functionality and versatility. Consequently, hairdressing seating arrangements can be easily adapted to suit various purposes, without disturbing the aesthetic harmony.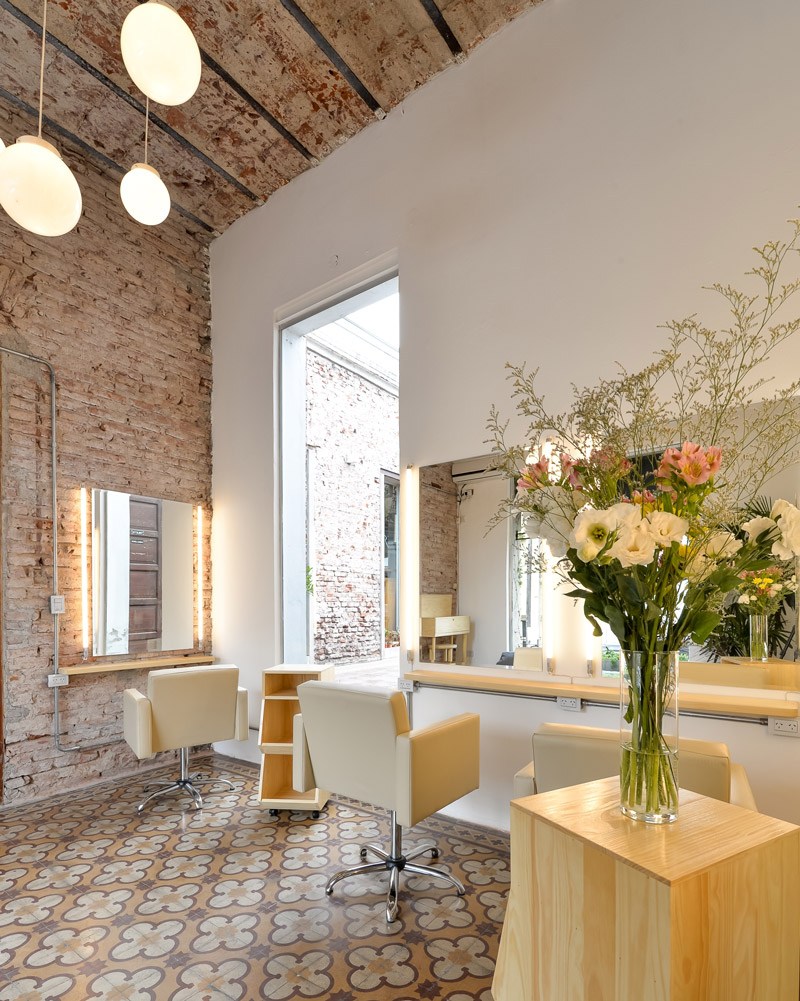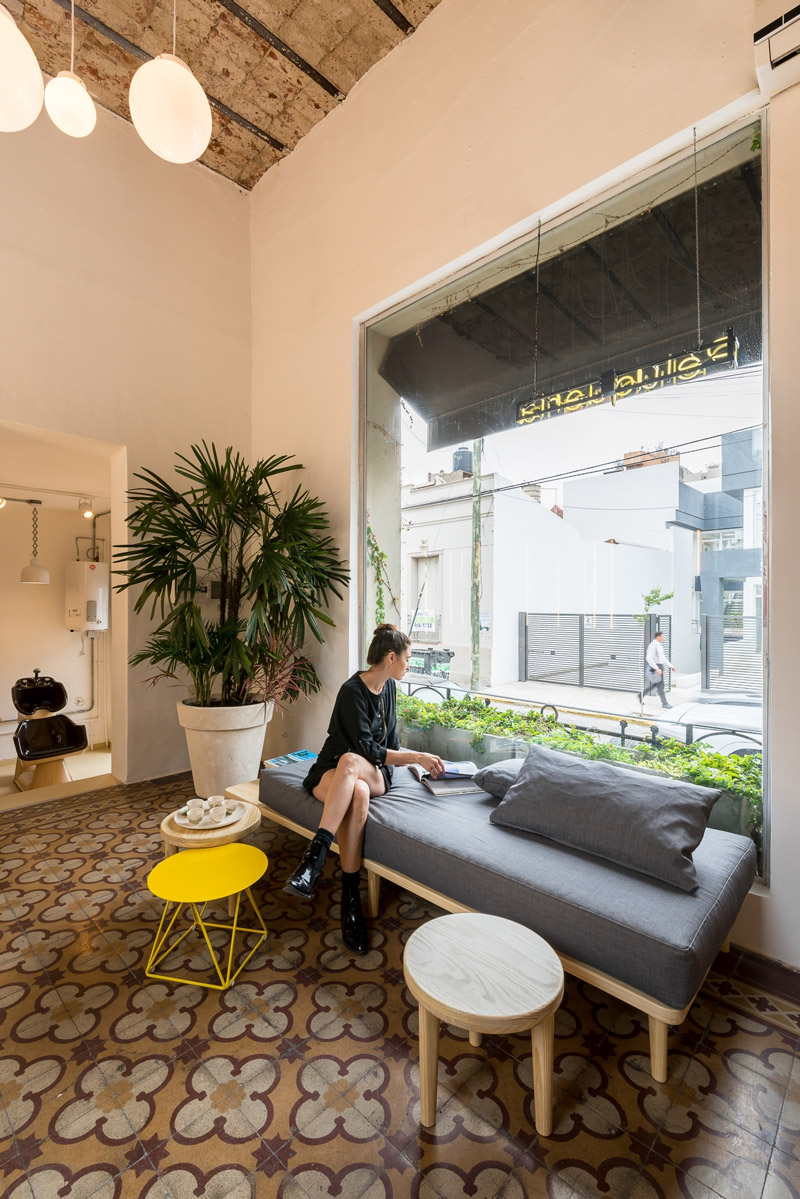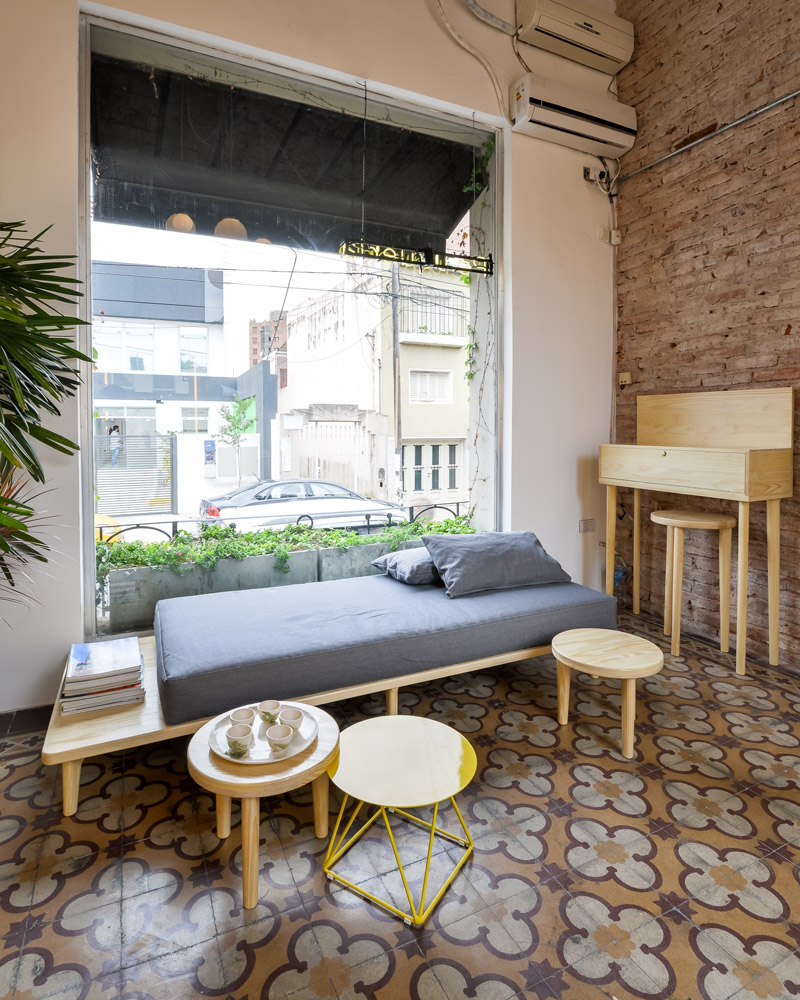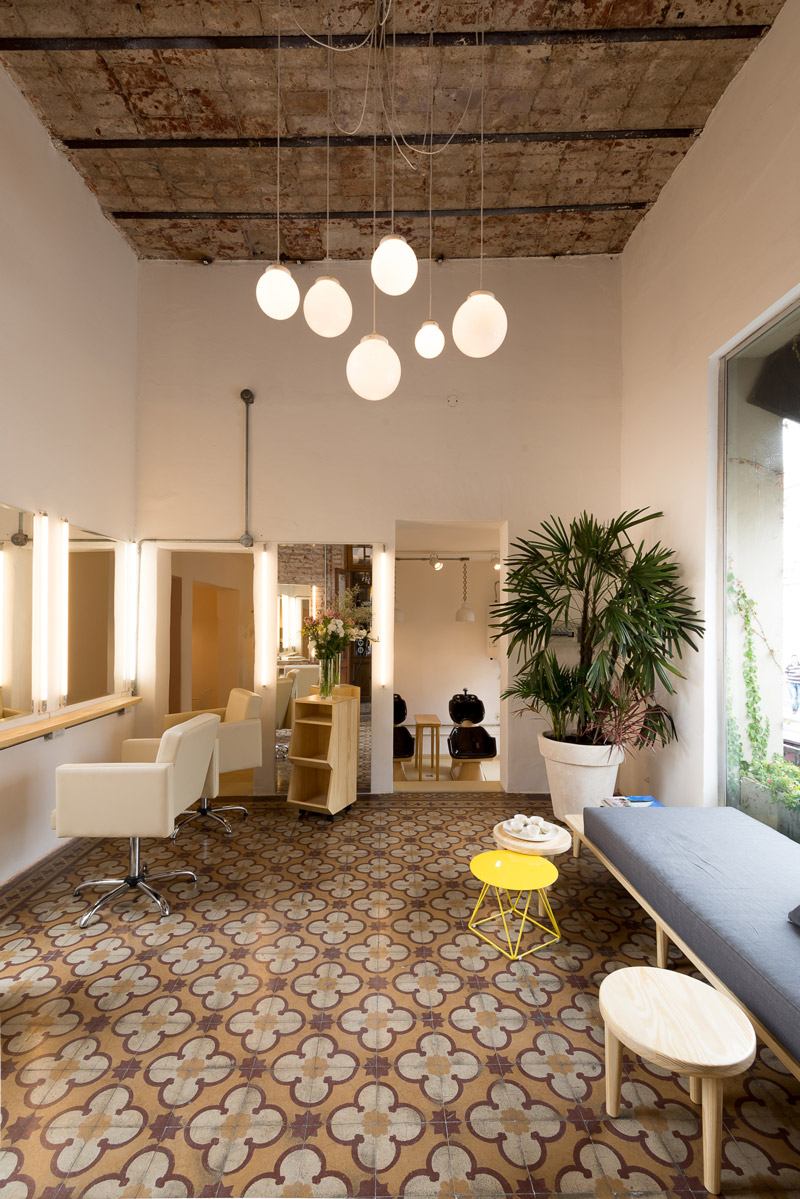 Adjacent to the main barbershop is a long, slightly darker ancillary salon, where the designer used clever lighting, soft textures, and gentle pastel shades of pink and yellow in order to soften and brighten things up a little bit. The result is a calming and inviting environment, infused with just the right hint of modernity.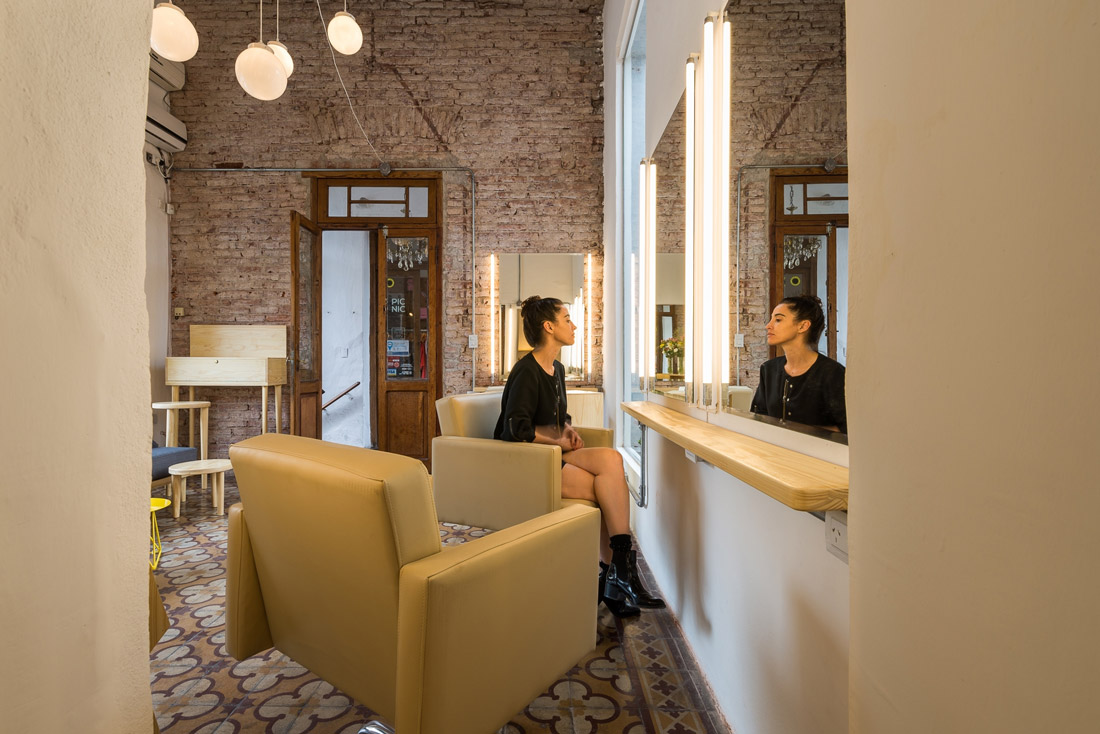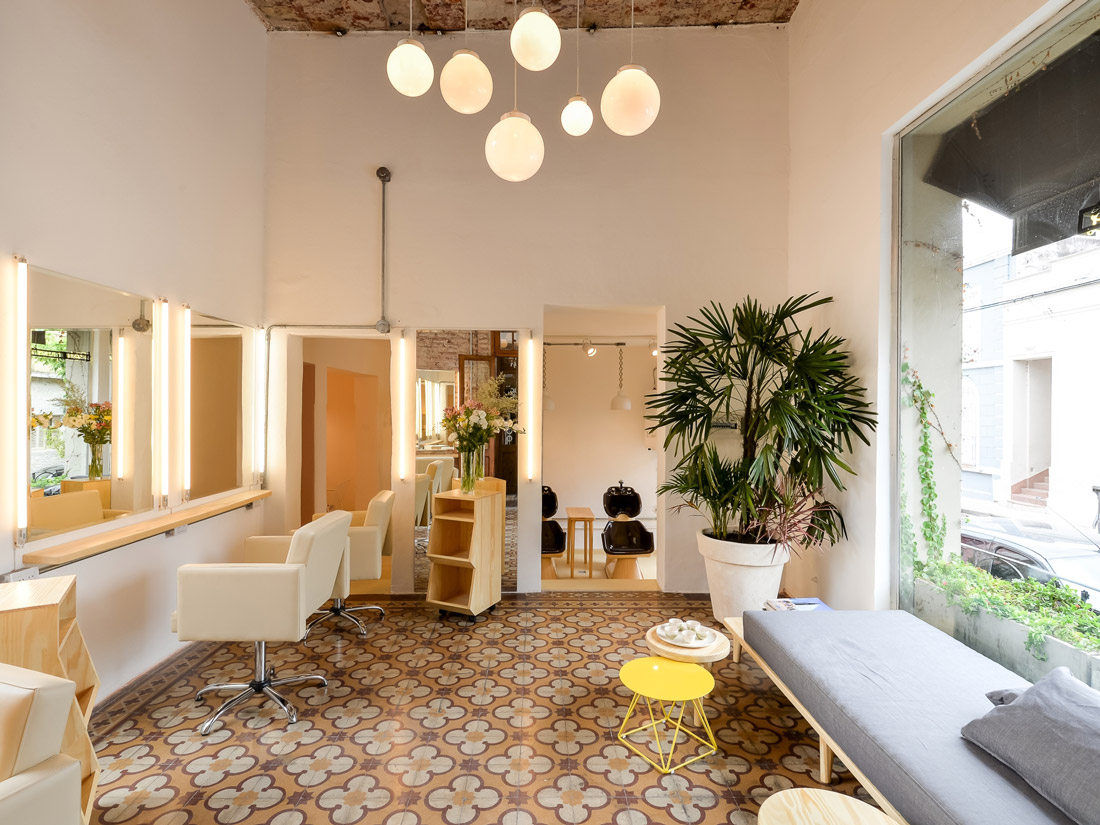 Photos: Gonzalo Viramonte