Decked out in sumptuous marbles, intricate mosaics, and gorgeous Arabesque wood lattice, this splendid retreat is the grand dame of Dubai's spas.
One of the largest and most luxurious in the Middle East, the Talise Ottoman Spa at Jumeirah Zabeel Saray mesmerizes guests with its opulent marble architecture and over-the-top facilities. In keeping with the hotel's theme, the 8,000 square meter facility oozes Turkish opulence through its high domed ceilings, majestic columns, and grandiose chandeliers dangling above the baths.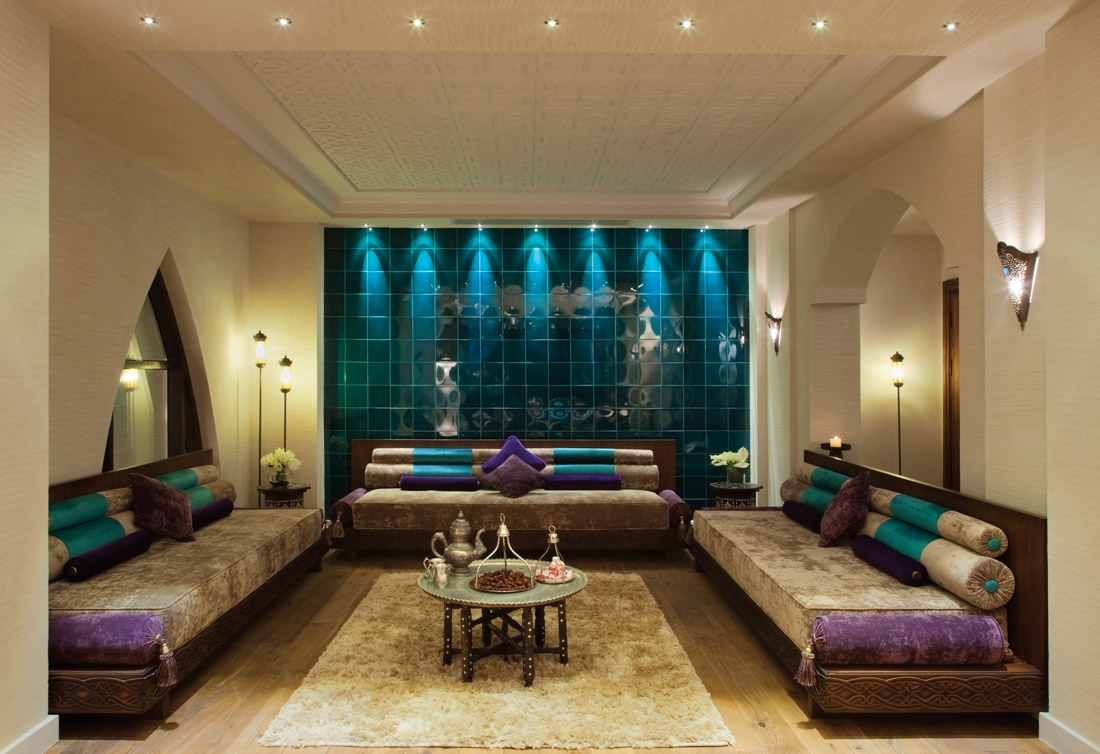 The multi-awarded complex is set over several floors and includes a staggering array of treatment and steam rooms, exquisite saunas, and lavish thalassotherapy pools – all connected by beautiful marble archways and candle-lined corridors infused with exotic, calm-inducing scents.
Nevertheless, its most spectacular feature is the grand central Hammam – the biggest in the Middle East, where rituals include precious ingredients such as 24-carat gold, Arabian roses, or black olive soap. But more than just your average spa, Talise has three of them – all clad in pristine marble, dark woods, and stunning murals, as well as whimsical floating baths, exotic Thai gardens, adventure showers, and unique snow rooms that feel more like the Arctic than Dubai.
Fit for royalty, the divine massages on offer combine Ottoman healing philosophies with modern-day techniques, providing visitors with moments of blissful rest and relaxation. And the tastefully ornate design throughout only adds an extra layer of grandeur to your luxurious multi-sensory experience.
Like What You See?
Sign up and get the latest posts delivered to your inbox.
[mc4wp_form id="1157"]